Indy DC Download: House approves defense policy bill military pay raise, no marijuana banking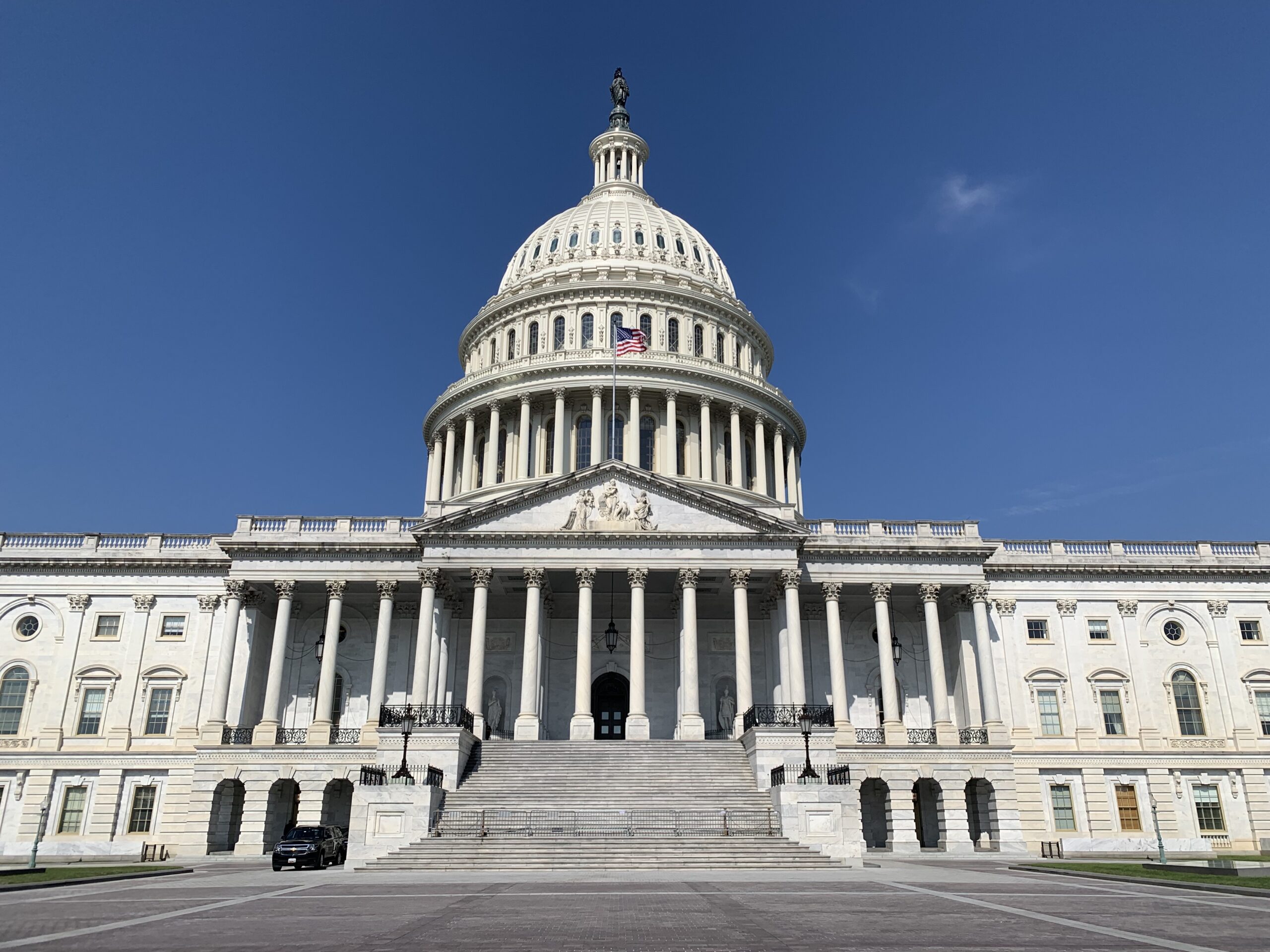 Good morning, and welcome to the Indy DC Download newsletter, a weekly look at what's going on in the nation's capitol as it relates to Nevada.
If a colleague or associate emailed this newsletter to you, please click here to sign up and receive your own copy of Indy DC Download in your inbox.
The House approved a $770 billion compromise defense authorization bill, including a 2.7 percent pay raise for service members, $127 million for four new MQ-9 drones piloted and supported out of Creech Air Force Base and $136 million for the Nevada National Security Site nuclear research facility.
Rep. Steven Horsford (D-NV), who joined the House Armed Services Committee at the beginning of the year, lauded the passage of the measure, known as the National Defense Authorization Act (NDAA).
He highlighted the inclusion of $14.2 million to construct a "mission support facility" and $2.2 million to plan and design a fitness center both at Creech, which is in his district.
He also flagged $60.7 million for environmental clean-up at the Nevada National Security Site.
"I'm proud that the FY2022 NDAA includes funding for key projects in Nevada's Fourth District, including military housing, environmental clean-up, on-base construction projects, and expansion of the MQ-9 program," Horsford said in a press release.
The House and Senate also approved a bill that cleared the way for the Senate to raise the debt ceiling with a simple majority vote. President Joe Biden is expected to sign the bill allowing both chambers to act on a debt ceiling bill next week, which will avoid a default threatening the nation's creditworthiness and raising borrowing costs.
Treasury Secretary Janet Yellen has warned that the country has until Dec. 15 before hitting the debt limit and being unable to pay its bills.
NDAA
The House approved the NDAA 363 to 70, with all of Nevada's House members voting for the measure. The Senate will take it up next week.
Rep. Mark Amodei (R-NV) was pleased that the NDAA provided $25 billion more than what Biden requested in his budget. He also noted that it no longer included a so-called red flag provision, allowing police or family members to seek a court order to remove a gun from someone who might commit a violent act.
"I was confident that this overreaching addition to the bill would be stripped through the Conference process with the Senate," Amodei said in a release.
The measure was a compromise worked out among the House and Senate leadership after the bill stalled in the Senate. Amodei was one of 164 Republicans who wrote to leaders of the House and Senate Armed Services Committees after the House approved their version, which included the red flag language, in September.
In addition to the $127 million for four new drones and $136 million for the Nevada National Security Site's U1a underground nuclear laboratory, the bill included $500 million for the Hawthorne Army Depot, also in Horsford's district, to help rebuild and refurbish aging equipment.
Horsford helped secure language in the bill establishing pilot programs. One would test software to track carbon emissions at certain military installations. The other would establish data repositories to help small companies develop artificial intelligence software and technology.
The bill includes a provision secured by Rep. Dina Titus (D-NV) an Office of International Disability Rights at the State Department, which would promote the rights of people with disabilities around the world. The legislation also requires State Department personnel to undergo disability inclusion training.
Sen. Jacky Rosen (D-NV), a Senate Armed Services Committee member, touted provisions she got included in the bill. Those included language requiring the Pentagon to publicly disclose the results of any testing for a group of potentially dangerous chemicals known as PFAS conducted on or at areas surrounding military installations to inform service members and military families of the potential risk of exposure.
PFAS are a group of man-made chemicals found in everything from food packaging, cookware, clothing and firefighting foam used by the military. Known as "forever chemicals," PFAS has been manufactured worldwide since the 1940s and accumulates in the human body and environment over time. TheirIts presence can lead to adverse human health effects.
Both Creech and Nellis Air Force Bases have confirmed PFAS-contaminated groundwater. Last year, Rosen led a letter to the Air Force requesting information about their investigation of PFAS levels in groundwater wells and Nellis and also raised the issue in a meeting with the then-acting secretary of the Air Force.
One provision in the House version of the NDAA and subsequently dropped in negotiations with the Senate would have given the marijuana industry access to banks and financial services.
The provision, introduced as a separate bill titled the SAFE Banking Act, is supported by all of the state's congressional delegation members. Gov. Steve Sisolak has previously urged Congress to act on the bill.
Rosen recently spearheaded a letter to the Senate and House Armed Services Committee leaders urging them to keep the provision in the final package.
"I'm disappointed that the SAFE Banking Act was not included in the final national defense bill, and I disagree with some of my colleagues who don't want to let this pass despite overwhelming bipartisan support from the public and in Congress," Rosen said in a statement from her office. "This is a key issue for Nevada's cannabis businesses and public safety, and I'll keep working across party lines to find other opportunities and a path forward to get this through the Senate.
Banks are reluctant to provide services to marijuana businesses because the drug is illegal under federal law, despite the fact that more than 30 states and the District of Columbia have legalized marijuana for medical use, and 16 allow adult recreational use.
The provision would shield from federal penalties banks that serve the marijuana industry in states like Nevada, where it is legal for medical and recreational use.
Medicare cuts
The House and Senate approved legislation that would allow the Senate to pass an increase in the statutory debt limit with just a simple majority and avoid a filibuster.
The House passed the bill 222 to 212, with only one Republican, Rep. Adam Kinzinger of Illinois, voting with all Democrats.
The measure establishing the process to raise the debt ceiling was packaged together with language to delay a 6 percent cut to hospitals, doctors and other Medicare providers scheduled to begin next year. The move was designed to entice House Republicans to support the package, but most, including Amodei, were not amenable.
"I strongly believe that if the package were considered on its own, these provisions to support our nation's health care providers and Medicare beneficiaries would receive strong bipartisan support," Amodei said in a release. "However, House Democrats decided to lump these provisions in with an unprecedented attempt to bypass Senate filibuster rules to allow for a debt limit increase to pass with a simple majority, rather than the customary 60-vote threshold."
The deal was brokered by Senate Minority Leader Mitch McConnell (R-KY) and House and Senate Democratic leaders.
Despite the pushback from his party, McConnell managed to secure 14 Republican votes to overcome a filibuster. The Senate voted 64 to 26 to cut off debate on the measure. The chamber then passed the Senate on a 59 to 35, including 10 Republicans. Only a simple majority was needed for passage.
The 6 percent Medicare cut included a 4 percent reduction triggered by the passage of the $1.9 trillion American Rescue Plan pandemic relief law. That law boosted spending, spurring the cut under a 2011 budget control law. A separate 2 percent cut, delayed by Congress last year, must also be dealt with again.
The bill halved the percent cut to only 1 percent, which would not go into effect until April. The measure also delayed the 4 percent cut until 2023 and reduced an increase for payments to Medicare doctors to 3 percent from 3.75 percent.
Immigration
Immigration activists, including Make the Road Nevada, held a rally near the U.S. Capitol Tuesday to keep the pressure on Democratic lawmakers to include an immigration provision in their social safety net and climate change package.
"We need respect and dignity," Areli Sanchez, member leader for Make the Road Nevada, told the group that had gathered near the west front of the building.
A Las Vegas resident, Sanchez said she emigrated to the U.S. in 1993 seeking protection after three kidnap attempts in Michoacan.
She added that while many cannot vote, they can act. Sanchez said she was a volunteer for Vice President Kamala Harris' presidential campaign.
"It would be very sad, very painful, if [Harris] did not keep the promises she made," Sanchez said, adding that it would sap her faith in politics and justice.
Titus also addressed the crowd, urging them to keep her congressional colleagues' feet to the fire.
"Say it loud: path to citizenship," Titus chanted. "Keep your promise."
The rally came as the Senate is scrutinizing the bill, known as the Build Back Better Act (BBB), to make sure it conforms with budget rules.
One of the provisions under scrutiny is the immigration language. Under the provision, undocumented people who meet specific criteria, including being in the country before 2011, would receive protection from deportation and work authorization, known as parole. They would be able to apply for parole for five years. That could then be extended through September 2031.
According to the left-leaning think tank Center for American Progress, the proposal could help more than seven million people around the nation and upwards of 130,000 people in Nevada.
Under Senate rules, the parliamentarian is charged with advising if provisions in the bill comply with budget reconciliation rules, which will allow Democrats to pass the BBB package on a simple majority and avoid a filibuster.
Sen. Catherine Cortez Masto (D-NV) is a member of a group of senators who have been making the case to the parliamentarian.
Cortez Masto said the parliamentarian is deliberating after hearing from both Democrats and Republicans on the issue. But she is also working on other parts of the bill simultaneously, so it's unclear when she will provide her opinion.
"We just kind of have to wait to see what it all comes out," she said in an interview Wednesday.
The parole proposal is the third one put before the parliamentarian. She deemed the first two to run afoul of the budget rules.
One option that immigrant rights groups have called for, if the parliamentarian rules against them for a third time, is for Democrats to ignore the parliamentarian's advice.
Cortez Masto has said she would not rule it out. But that move would have to be weighed against the support of Sen. Joe Manchin, a moderate Democrat from West Virginia, for the entire bill.
Manchin told reporters Thursday that he would not support a vote to override the parliamentarian.
But Senate Democratic leaders would not need his vote if they decide to ignore the parliamentarian. That would require 60 votes to overturn, which would be unlikely to materialize with the Senate divided 50 to 50 between the parties.
However, Senate Democratic leaders would need to make sure that Manchin, or anyone other Democrat, would still vote for the bill if that process is employed. Ignoring the Senate parliamentarian is rare.
"The bottom line is you stick with the parliamentarian," Manchin said.
Senate Majority Leader Chuck Schumer (D-NY) said he wants to act on the bill before Christmas, but it remains to be seen if there is enough time to finish before then.
Tourism bill
Rosen and Sen. Roger Wicker (R-MS) quietly introduced legislation Friday to help jumpstart the travel and tourism industry, including a provision that would create a new position at the Department of Commerce dedicated to tourism.
The bill is scheduled to be considered by the full Senate Commerce Committee Wednesday. Wicker is the ranking member of the committee and Rosen is chair of the panel's Tourism, Trade, and Export Promotion Subcommittee.
Along with creating an assistant secretary for travel and tourism, the bill would direct the Commerce Department to study how the pandemic affected the industry and recommend policy changes.
The legislation would create a joint task force between the Department of Transportation and the Department of Homeland Security to make requirements, plans, and help set guidelines to address the health, safety, security, and logistical issues relating to air travel during the pandemic.
The measure would also direct the Transportation Security Administration (TSA) to conduct a feasibility study on canines to screen airport travelers for COVID-19 and establish a pilot program to make baggage screening more efficient for passengers.
The bill has seven co-sponsors, including Cortez Masto, Sen. Rick Scott (R-FL), who is the ranking member of Rosen's tourism subcommittee. Other sponsors are Sen. Amy Klobuchar (D-MN), Sen. Roy Blunt (R-MO), Sen. Dan Sullivan (R-AK) and Sen. Angus King (I-ME).
Miscellany
The Wall Street Journal reported that Senate Democratic leaders have agreed to drop a tax on e-cigarettes included in the House-passed Build Back Better bill after push back from Cortez Masto and other Senate Democrats.
Cortez Masto has voiced her opposition to the tax going back to at least September.
In an interview Thursday, she said that the tax on e-cigarettes is regressive and stressed that including the tax, which would raise an estimated $9 billion over 10 years, would break the Democrats' pledge not to increase taxes on those making less than $400,000 a year.
"If we are focused on making sure we're not increasing costs for those making less than $400,000…we don't need a regressive tax in there," Cortez Masto said. "And that's the reason why I do not support that."
Cortez Masto also voiced opposition to a provision in the package to provide the Bureau of Land Management with $3 billion to revise rules and regulations with regard to mining on public lands, first reported by E&E Daily.
She said that any regulation overhaul should not be rushed and included in the package. Similar to her opposition to any implementation of a mining royalty, new regulations should be considered with the industry, environmental groups and other interested parties.
"Let's do it the right way," Cortez Masto said. "Let's have a conversation. Let's have hearings on it. Let's bring everybody to the table."
She did not know if the provision had yet been dropped, but she noted that she is working with Manchin on the matter.
Lastly, Rep. Susie Lee (D-NV) met with rapper French Montana who was on Capitol Hill this week meeting with several lawmakers.
In a tweet, Lee said that the two discussed the need to get more young people vaccinated.
For a full rundown of the measures the delegates supported or opposed this week, check out The Nevada Independent's congressional vote tracker and other information below.
SEN. CATHERINE CORTEZ MASTO
Legislation co-sponsored:
S.3375 – A bill to promote travel and tourism in the United States, to improve the health safety and security of international flights entering the United States, and for other purposes.
S.3373 – A bill to improve the Iraq and Afghanistan Service Grant and the Children of Fallen Heroes Grant.
S.3349 – A bill to require the Administrator of the Small Business Administration to provide applicants for certain loans and grants with updates with respect to those applications, and for other purposes.
S.3325 – A bill to make companies that support venues and events eligible for grants under the shuttered venue operators grant program, and for other purposes.
SEN. JACKY ROSEN
Legislation sponsored:
S.3350 – A bill to amend the Higher Education Act of 1965 to condition an institution of higher education's receipt of Federal assistance on waiving the application for enrollment fee for homeless children and youths and students who were in foster care at any time when the students were 13 years of age or older.
Legislation co-sponsored:
S.3375 – A bill to promote travel and tourism in the United States, to improve the health safety and security of international flights entering the United States, and for other purposes.
S.3357 – A bill to substantially restrict the use of animal testing for cosmetics.
S.3356 – A bill to effectively staff the high-need public elementary schools and secondary schools of the United States with school-based mental health services providers.
S.3347 – A bill to identify and impose sanctions with respect to persons who are responsible for or complicit in abuses toward dissidents on behalf of the Government of Iran.
REP. DINA TITUS
Legislation co-sponsored:
H.R.6207 – To substantially restrict the use of animal testing for cosmetics.
H.R.6186 – To amend the Public Health Service Act to prohibit the Director of the National Institute of Allergy and Infectious Diseases from conducting or supporting research that causes significant pain or distress to a dog, and for other purposes.
REP. STEVEN HORSFORD
Legislation co-sponsored:
H.R.6238 – To amend the Omnibus Public Land Management Act of 2009 to increase Tribal access to water conservation and efficiency grants, and for other purposes.
H.R.6143 – To provide for certain Medicare program extensions, and for other purposes.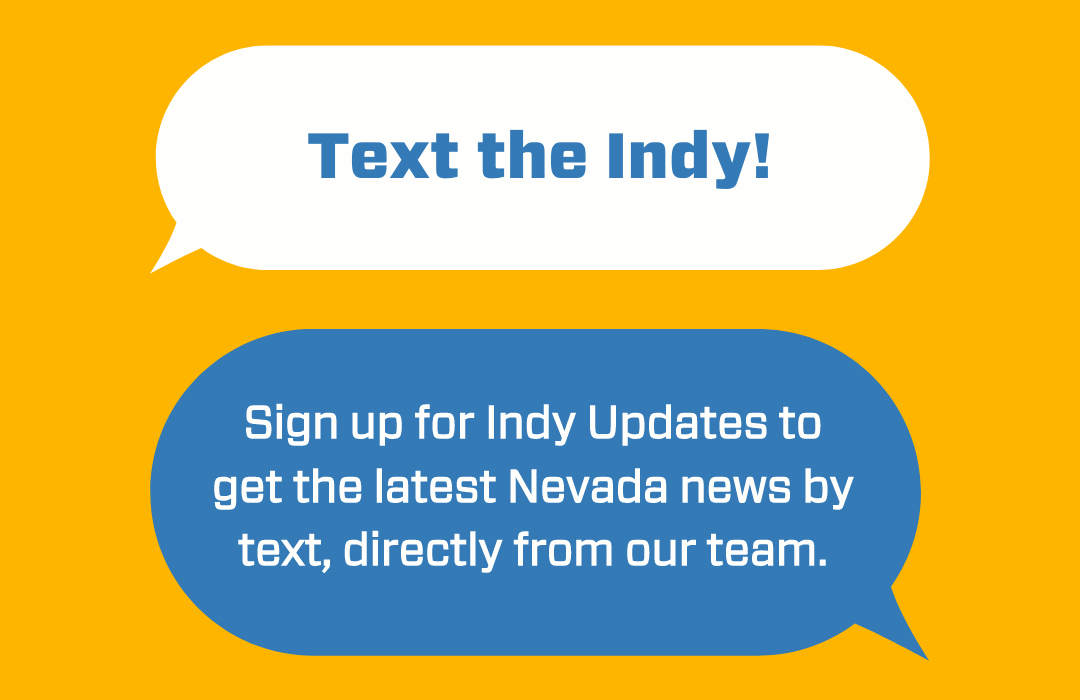 Featured Videos