Indy DC Download: House approves independent commission to investigate Capitol riot, but Senate GOP skeptical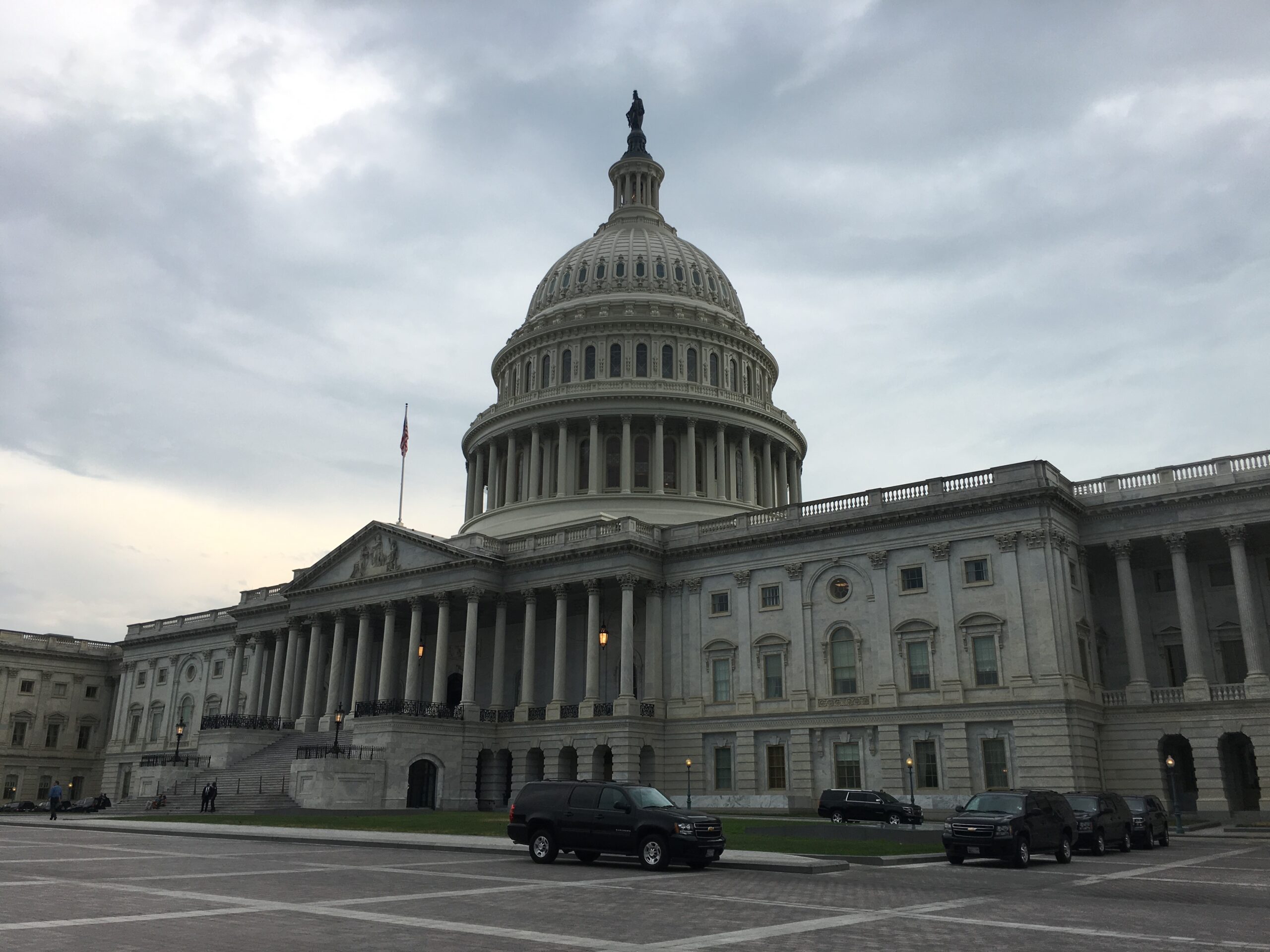 The House approved legislation to create an independent commission to investigate the causes of the Jan. 6 insurrection at the U.S. Capitol building and to provide $1.9 billion to beef up security in and around the Capitol campus.
Most Republicans, including Rep. Mark Amodei (R-NV), balked at supporting the bill. They raised concerns that it could be used to generate campaign fodder against GOP candidates for the next election. They also said it could further politicize the reckoning of the Jan. 6 effort by supporters of former President Donald Trump to stop the certification of the results of the 2020 presidential election.
But Democratic leaders held out hope that enough Senate Republicans would support the measure, despite all signs pointing to its likely defeat.
No GOP members backed the Capitol security measure. The bill also left Democratic leaders scrambling after six progressive members, including liberal stalwarts Rep. Alexandria Ocasio-Cortez (D-NY) and Rep. Ilhan Omar (D-MN), refused to vote for the bill, citing concerns that it would provide $43.9 million to the U.S. Capitol Police without giving details on how the funds would be spent. That's similar to the rationale Amodei gave for opposing the bill, which passed 213 to 212.
Amodei bucked GOP leadership, though, by voting for a resolution condemning the March shooting in Atlanta that left eight people dead, including six who were Asian.
The House votes came as the Senate began considering the Endless Frontier Act. Designed to help the nation compete with China on the global stage, it would provide $100 billion over five years to the National Science Foundation (NSF) for research, commercialization and innovation of technology of geostrategic importance.
Commission unlikely
The House approved the Jan. 6 commission bill 252 to 175, with 35 Republicans joining all Democrats. The panel is modeled on the commission created to investigate the Sept. 11, 2001, terrorist attacks.
The bill was negotiated by House Democrats and Republicans, with House Minority Leader Kevin McCarthy's blessing. But last week, McCarthy withdrew his support and urged his GOP colleagues to do the same. Part of his calculation includes the opposition to the commission by Trump. The former president generally remains popular with Republican voters, and McCarthy hopes he will work to help the GOP win back the majority.
The vote also comes as Republicans have downplayed the January insurrection. Rep. Andrew Clyde (R-GA) said during a hearing recently that "if you didn't know that the footage was from Jan. 6, you would actually think it was a normal tourist visit." Pictures later emerged showing Clyde helping to barricade the door to the House chamber as rioters tried to push their way in.
Similar to McCarthy, Amodei said he opposed the commission because it would be a platform to further politicize the Jan. 6 issue, the panel would not be required to investigate left-wing violence and the panel would be duplicative and possibly even interfere with other ongoing investigations.
"Unfortunately, just like many issues these days, this tragedy has become hyper politicized," Amodei said in a statement. "Between task forces, commissions, prosecutors, and committees, quite frankly, I've grown incredibly weary of Congress's addiction to "special" this and "special" that."
Rep. Dina Titus (D-NV), who serves on the House Homeland Security Committee, argued that the bill is designed to take the politics out of the issue and that the GOP is just making excuses because "they don't want McCarthy to testify" before the panel.
McCarthy, when asked, said he would testify.
The commission bill vote comes about a week after House Republicans voted to oust Rep. Liz Cheney (R-WY) from the chairmanship of the Republican conference, the third-ranking post in House GOP leadership. Cheney has been an outspoken critic of Trump and the incendiary speech he gave on the day of the riot.
Amodei said Cheney's removal had to do with winning elections and the need to keep Trump on board.
Senate Republicans have made a similar calculation about the commission. Minority Leader Mitch McConnell came out against the bill Wednesday after initially withholding judgment.
He called the proposal "slanted and unbalanced." McConnell noted that between law enforcement and congressional investigations, "there is, there have been and there will continue to be no shortage of robust investigations by two separate branches of the federal government."
Sen. John Thune (R-SD), the Senate minority whip, said it could be a political liability.
"I think, a lot of our members—and I think this is true of a lot of House Republicans—want to be moving forward and not looking backward and anything that gets us rehashing the 2020 election, I think, is a day lost on being able to draw contrast between us and the Democrats' very radical left wing agenda."
Sen. Catherine Cortez Masto (D-NV) said that she supports the formation of the commission to "make sure the American public has an understanding of not only what occurred and what they saw, but that people are going to be held accountable for it."
Senate Majority Leader Chuck Schumer said he plans to hold a vote on the House bill as soon as next week. Ten Republicans would need to vote with all Democrats to overcome a filibuster and advance the bill.
Capitol security
Amodei also stuck with his GOP colleagues on opposing the $1.9 billion Capitol security spending bill, which include $520.9 million for unanticipated pay and operations costs for the National Guard deployment at the capitol and region from over about five months and $43.9 million for the U.S. Capitol Police.
"This is an enormous amount of funding for legislation that contains very little specificity, which only further contributes to the sad culture of overcompensating on funds and undercompensating on details and oversight to ensure there's actual value brought in," Amodei said.
Omar echoed the sentiment.
"To be honest, we have not really been made to understand how the money will actually increase the safety," the Minnesota Democrat told Roll Call.
All House Democrats voted for the measure except for six.
Omar, Rep. Cori Bush (D-MO) and Rep. Ayanna Pressley (D-MA), also criticized the bill for providing more funds to police.
"A bill that pours $1.9 billion into increased police surveillance and force without addressing the underlying threats of organized and violent white supremacy, radicalization, and disinformation that led to this attack will not prevent it from happening again," they said in a statement.
Ocasio-Cortez, Rep. Jamaal Bowman (D-NY) and Rep. Rashida Tlaib (D-MI) of Michigan voted present. The bill passed by one vote.
The measure could be held up in the Senate where Republicans, including Sen. Richard Shelby (R-AL), the ranking member of the Appropriations Committee, said Congress should tread carefully and gather more information.
"We should go about it methodically, make sure that what we're doing is the right thing to do," Shelby told reporters last week.
Atlanta murders
Amodei waved off his GOP leaders when he was one of 30 Republicans to side with all Democrats in favor of a resolution condemning the murders of eight in Atlanta in March. The legislation was approved 245 to 180.
Republican leaders whipped against the resolution, in part, because it included labeling the terms "Chinese virus", "Wuhan virus" and "kung flu" as anti-Asian. Those are terms Trump often used at his rallies.
"It's just descriptive, it's not insulting by any stretch," Rep Pat Fallon (R-TX), said of Wuhan virus, during debate on the House floor.
Amodei said the resolution did not strike him as anti-Trump.
"I read it and it didn't look like yet another thing to go, 'you know, Trump's a rotten bugger, even though he's gone,'" Amodei said. "It was just straight up supporting Asian-Americans."
Miscellany
Cortez Masto, Sen. Jacky Rosen (D-NV) and Rep. Susie Lee (D-NV) all virtually addressed the Legislature last week, highlighting the passage of pandemic recovery legislation providing billions of dollars for the state.
Cortez Masto cited the $2.2 trillion CARES Act, enacted in March 2020, which included funding for the Paycheck Protection Program (PPP) that provided forgivable loans to small businesses to prevent layoffs and furloughs.
PPP loans "helped people like Juan Vasquez in Las Vegas," Cortez Masto said. "His beloved restaurant, Juan's Flaming Fajitas, was able to stay open and keep its workers on the payroll, because my colleagues and I teamed up to help our economy bounce back."
Rosen spoke about the recovery measures in the $1.9 trillion American Rescue Plan (ARP) enacted in March. Specifically, she mentioned the $4 billion for the state and local governments and a provision she championed with Cortez Masto that provides a subsidy that covers 100 percent of the cost of COBRA health insurance premiums for unemployed or furloughed workers.
"I'm here to tell you that we are at a turning point in this fight," Rosen said. "And I'm here to say that hope and help are on the way."
Lee pointed to provisions in the $2 trillion American Jobs Plan, President Joe Biden's proposal to rebuild the nation's infrastructure that could help the state diversify its economy, which was hit so hard by the pandemic, in part, because it is so driven by hospitality and tourism.
"Nevada is of course already a leader in renewable energy with more than 33,000 Nevadans working in the field" Lee said. "And the American Jobs Plan would create even more good paying union jobs by extending and expanding tax credits for clean energy generation, carbon capture and more."
Cortez Masto and Rosen wrote to Health and Human Services Secretary Xavier Becerra last week, lauding the administration for beginning to reverse a 2019 rule prohibiting medical facilities that receive Title X federal family planning funding from referring patients for abortion services.
The rule also required advanced practice registered nurses (APRN) to provide pregnancy counseling. The senators said that change hurt access to family planning services in rural areas where registered nurses typically provided the care.
"In some cases, APRNs visit clinics only once a month," the letter said. "The rule thus severely limited the window of availability for counseling services, and diverted APRNs from performing more complicated services that they are uniquely qualified to deliver."
Rep. Steven Horsford participated in his first Armed Services Committee since recently joining the panel. The committee heard testimony from former Rep. Joe Heck (R-NV), who appeared before the committee as chairman for the National Commission on Military, National and Public Service. Congress created the commission to evaluate the Selective Service System, which maintains a list of men from which to draw in case of a national emergency requiring rapid military expansion. The commission issued its report last year.
Horsford asked Heck about the commission recommendations to establish a Cabinet-level position that would advise the president on military, national and public service.
Heck said the advisor would be responsible for "addressing the national security and the critical skill needs of the nation" and would be able to work across agencies to provide an overarching approach to populate the nation's military effectively.
For a full rundown of the measures the delegates supported or opposed this week, check out The Nevada Independent's congressional vote tracker and other information below.
SEN. CATHERINE CORTEZ MASTO
Legislation sponsored:
S.1781 – A bill to require the Comptroller General of the United States to assess the quality and nutrition of food available at military installations for members of the Armed Forces.
S.1684 – A bill to strengthen the ability of the Federal Home Loan Bank system to provide critical financing to address the economic crisis caused by the COVID-19 and to meet the short- and long-term housing and community economic development needs of low-income communities, including Tribal communities, and for other purposes.
S.1674 – A bill to amend the Emergency Economic Stabilization Act of 2008 to authorize use of amounts under the Troubled Assets Relief Program to be used for activities under the Housing Trust Fund, and for other purposes.
Legislation co-sponsored:
S.1708 – A bill to exempt children of certain Filipino World War II veterans from the numerical limitations on immigrant visas, and for other purposes.
S.1704 – A bill to amend the Internal Revenue Code of 1986 to permanently extend the exemption for telehealth services from certain high deductible health plan rules.
S.1701 – A bill to amend title 13, United States Code, to require the Secretary of Commerce to provide advance notice to Congress before changing any questions on the decennial census, and for other purposes.
S.1681 – A bill to amend title 49, United States Code, to promote transportation career opportunities and improve diversity in the workforce.
SEN. JACKY ROSEN
Legislation sponsored:
S.1690 – A bill to provide direct appropriations for processing applications for the paycheck protection program, and for other purposes.
Legislation co-sponsored:
S.1720 – A bill to provide stability to and enhance the services of the United States Postal Service, and for other purposes.
S.1708 – A bill to exempt children of certain Filipino World War II veterans from the numerical limitations on immigrant visas, and for other purposes.
REP. DINA TITUS
Legislation co-sponsored:
H.R. 3393 – To remove college cost as a barrier to every student having access to a well-prepared and diverse educator workforce, and for other purposes.
H.R. 3312 – To provide for the overall health and well-being of young people, including the promotion and attainment of lifelong sexual health and healthy relationships, and for other purposes.
H.R. 3283 – To repeal the joint resolution entitled "A joint resolution to promote peace and stability in the Middle East".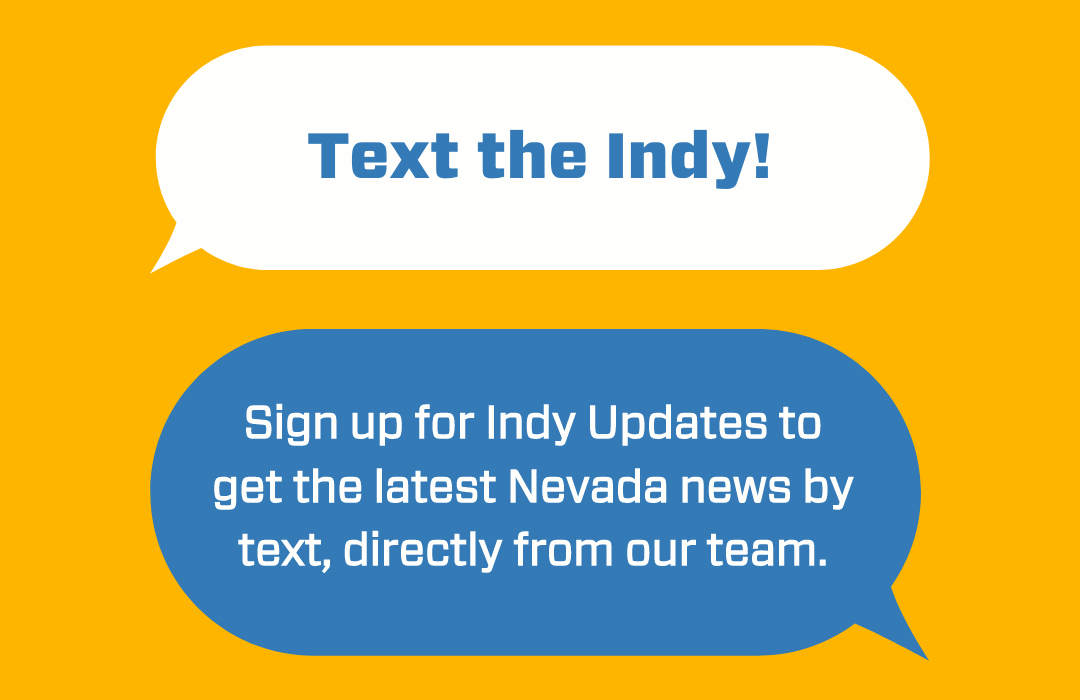 Featured Videos
Comment Policy (updated 4/20/2021): Please keep your comments civil. We reserve the right to delete comments or ban users who engage in personal attacks, use an excess of profanity, make verifiably false statements or are otherwise nasty. Comments that contain links must be approved by admin.