Indy DC Download: State Congressional Democrats raise threat of national abortion ban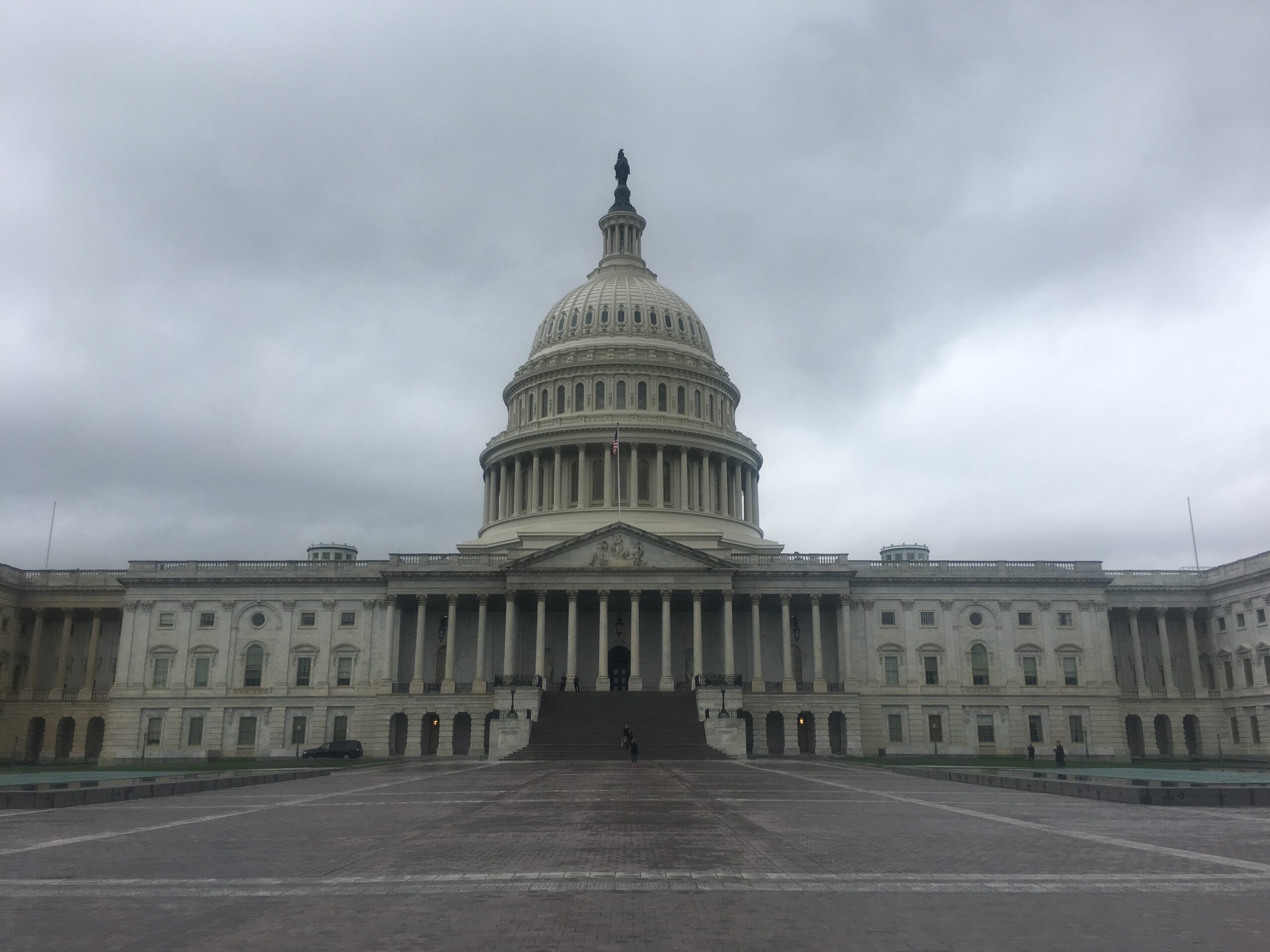 Good morning, and welcome to the Indy DC Download newsletter, a weekly look at what's going on in the nation's capital as it relates to Nevada.
If a colleague or associate emailed this newsletter to you, please click here to sign up and receive your own copy of Indy DC Download in your inbox
---
Facing a tough election in November, the state's congressional Democrats are looking to energize their base voters as the Supreme Court is expected to overturn the constitutional right to abortion.
Rep. Dina Titus (D-NV), who represents the state's 1st Congressional District, which includes the Las Vegas Strip, said abortion is a key issue for her constituents. Titus is seeking re-election this year and faces a Democratic challenger, Amy Vilela, heading into the primary election.
In an interview, Titus noted that Nevada voters, in a 1990 referendum, enshrined into state law the 1973 Supreme Court decision known as Roe v. Wade, which ruled that women had a constitutional right to abortion. Only another statewide referendum could overturn the right to an abortion until 24 weeks of pregnancy.
"They don't want to see it changed," Titus said of her constituents.
But she said if more anti-abortion Republicans are elected, a federal ban could be in the offing, which would pose a threat to the state law.
"It probably would have to be resolved in court," Titus said.
In that scenario, whether the state chooses to defend the law could depend on the governor and the attorney general, two positions also being contested in November. An anti-abortion governor and attorney general might be less willing to defend the state law.
The top two GOP gubernatorial candidates, Dean Heller and Joe Lombardo, have expressed their moral opposition to abortion. And in a debate Thursday, the top two Republican candidates for attorney general, Sigal Chattah and Tisha Black, who both describe themselves as pro-life, said they would not defend policies they do not support. Democratic Gov. Steve Sisolak and Democratic Attorney General Aaron Ford, who are both seeking re-election, issued statements supporting Roe.
Abortion restrictions are expected to disproportionately affect women of color and lower-income women, "and that would be a big part of my constituency," Titus said.
Titus also stressed that weakened federal protections would result in Nevada becoming a haven for those seeking an abortion, which could stress the state's resources. Up to 26 states would likely impose bans, according to advocacy group the Guttmacher Institute, should Roe be overturned, as the court is contemplating in the leaked draft opinion first reported by Politico.
"This is about controlling women."
While Titus' race is rated as "lean Democrat" by prognosticators, Sen. Catherine Cortez Masto (D-NV), Rep. Susie Lee (D-NV) and Rep. Steven Horsford (D-NV) all face more challenging re-election bids. Their races are rated as "toss ups" by most election tip sheets.
Speaking to pro-abortion rights group Emily's List on Tuesday, the day after the Supreme Court story was published, Cortez Masto also sought to nationalize the issue.
"Make no mistake, this is about controlling women," she said. "Government officials all over the country, many of whom don't know how women's bodies even work, are going to be telling us when we can see a doctor and when we can't."
The first-term senator's race is expected to be one of the more intensely contested of the election cycle. The GOP sees the Nevada Senate seat as ripe for the picking given the close margins of victory for Democrats in recent cycles — about 2 percent for Cortez Masto and Hillary Clinton in 2016 as well as President Joe Biden in 2020.
Sen. Jacky Rosen (D-NV), who is not on the ballot again until 2024, has also pitched in to help get the word out to voters. Rosen is chair of the Democratic Senatorial Campaign Committee's (DSCC) Women's Senate Network for the 2022 cycle, which helps elect more women to the Senate. The DSCC is the campaign arm for Senate Democrats.
In an interview on MSNBC's Morning Joe, Rosen said electing more Democrats to the Senate would help stave off any national threat to abortion rights posed by a Republican-controlled chamber.
Protests around the nation broke out following the unprecedented leak of the Supreme Court draft opinion. Asked what those protesters could do, Rosen said, "take that fear, that anger, that concern and turn it into action. How do they do that? They mobilize at the ballot box. They mobilize to be sure that we keep our majority."
Lee and Horsford also chimed in.
"In 1990, Nevadans came together and voted by a 2-to-1 margin to protect a woman's right to choose," Lee said on Twitter. "But Washington Republicans don't care. They'll ban abortion nationwide ASAP. They are out of touch, out of line, and out to take control of our personal health care decisions."
Horsford called for "federal protections."
"[W]ithout federal protections, many states will deny women this right. We cannot allow that to happen," he said on Twitter.
Senate vote
But with the Senate split 50 to 50 between the parties, passing a federal law codifying abortion protections is unlikely. Sixty votes are needed to overcome a Senate filibuster and there are not 10 Republicans who would join Democrats to pass such a bill.
Both Cortez Masto and Rosen said, through their offices, that they would be open to reforming the filibuster to address the issue. But Democrats also do not have the 50 votes needed to change the procedure for circumventing a filibuster. And Sen. Joe Manchin (D-WV) has said he would not back such a move. Both Cortez Masto and Rosen said they would not support adding seats to the Supreme Court to gain a more favorable ruling, which some Democrats, including Rep. Adam Schiff (D-CA), have suggested.
Democrats are also not in agreement among themselves on abortion. The Senate voted in February on a similar abortion rights bill, but it failed 46-48, with Manchin voting with the GOP opposing the measure, known as the Women's Health Protection Act. Two Republicans, Sen. Susan Collins (R-ME) and Sen. Lisa Murkowski (R-AK), back abortion rights but voted against the legislation because they said it was too far-reaching. The Democratic-controlled House approved the bill in September.
Senate Majority Leader Chuck Schumer (D-NY) said the Senate would vote on an abortion bill next week, likely Wednesday, despite the previously failed vote. The vote Wednesday is also expected to fail, but Schumer aims to get Republicans on record, which will likely become fodder for political ads.
Immigration and Title 42
Cortez Masto visited the White House on Wednesday with the three other Latino Senate Democrats. They urged Biden and administration officials to take immediate executive action to protect people brought illegally to the United States as children, known as DREAMers, temporary protected status (TPS) holders and immigrant families currently living in the country.
"We engaged with the President in a productive discussion and we are glad he was receptive to our ideas to issue executive actions that would provide temporary legal status to these communities," the group said in a statement.
Though bipartisan talks on a possible immigration bill are underway among members of the Senate Judiciary Committee, the group argued that talks are not likely to produce legislation for some time, if at all, so immediate action is needed, while a more permanent agreement can be worked out.
The meeting came as Rosen asked Department of Homeland Security (DHS) Secretary Alejandro Mayorkas for a closed-door hearing on the department's plan to stem the flow of illegal border crossings after Title 42 is lifted.
Title 42 is a public health law that the administration has been using to quickly expel migrants to prevent the spread of COVID-19. But it also has made it more difficult for migrants to claim asylum. Biden announced that the administration would stop using that authority on May 23. The move is expected to increase the number of border crossers.
Mayorkas, who appeared before the Senate Homeland Security and Government Affairs Committee, said the plan he released last month was deliberately written in broad strokes to not tip off the drug cartels and traffickers.
Rosen said that such a hearing would allow senators on the panel to get their questions answered without making "the bad actors aware of what your plans are."
Rosen, Cortez Masto and other Democrats were critical of DHS' plan.
For a full rundown of the measures the delegates supported or opposed this week, check out The Nevada Independent's congressional vote tracker and other information below.
SEN. CATHERINE CORTEZ MASTO
Legislation co-sponsored:
S.4150 – A bill to allow Federal law enforcement officers to purchase retired service weapons, and for other purposes.
REP. DINA TITUS
Legislation co-sponsored:
H.R. 7660 – RAISE Act of 2022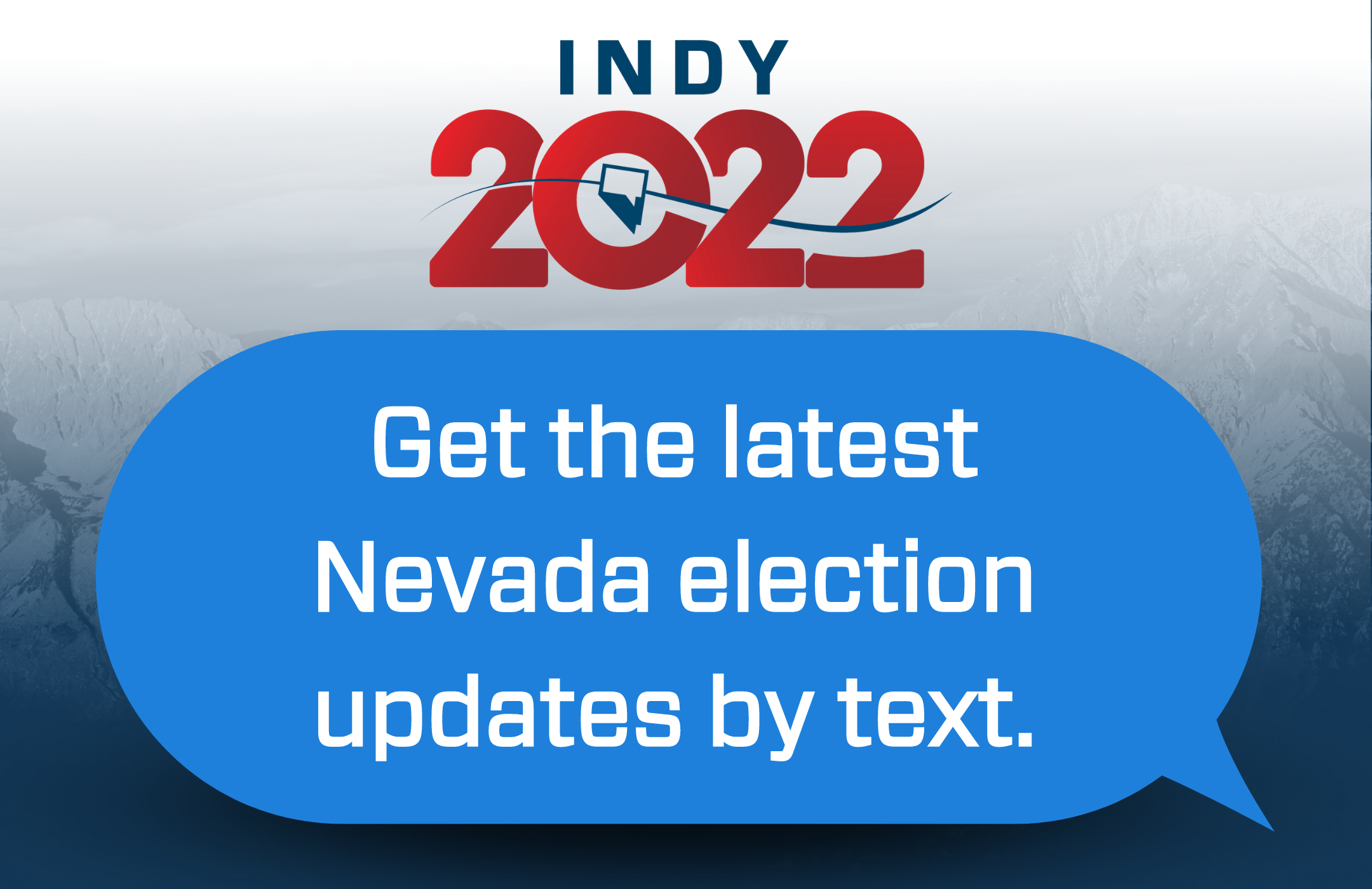 Featured Videos
Comment Policy (updated 4/20/2021): Please keep your comments civil. We reserve the right to delete comments or ban users who engage in personal attacks, use an excess of profanity, make verifiably false statements or are otherwise nasty. Comments that contain links must be approved by admin.