Indy Education: Fallon school bus driver celebrates 55 years behind the wheel
In the inaugural edition of this newsletter, a teachers union dispute simmers, a school garden program blossoms and chronic absenteeism is on the agenda.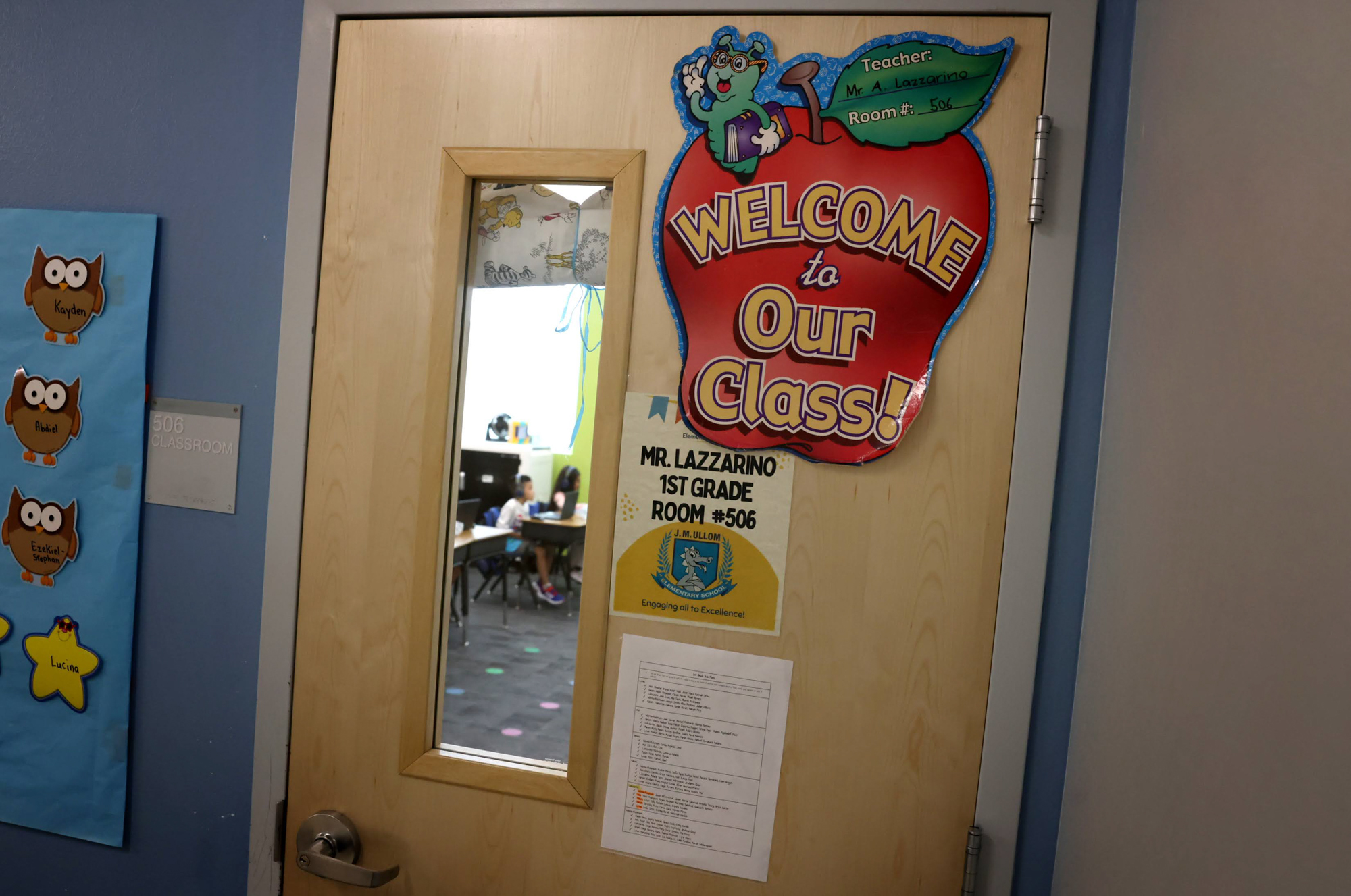 Welcome to Indy Education, the latest newsletter from The Nevada Independent, focused on K-12 education news across the state. I'm Rocio Hernandez, the K-12 education reporter.
Education is something I'm personally passionate about as a graduate of Clark County School District and the sister and aunt of current students. I know firsthand there are many issues to be addressed, but there's also lots of good. Without some of the many great CCSD teachers who crossed my path, I don't think I would be here today.
My goal for this newsletter is to give you a recap of the latest education stories as well as highlight interesting educators, students, programs and other events and resources throughout the state. Click here to subscribe to the newsletter and receive it each Tuesday via email.
I want to hear from you! Send questions, comments or suggestions on what I should be covering to [email protected].
News Briefs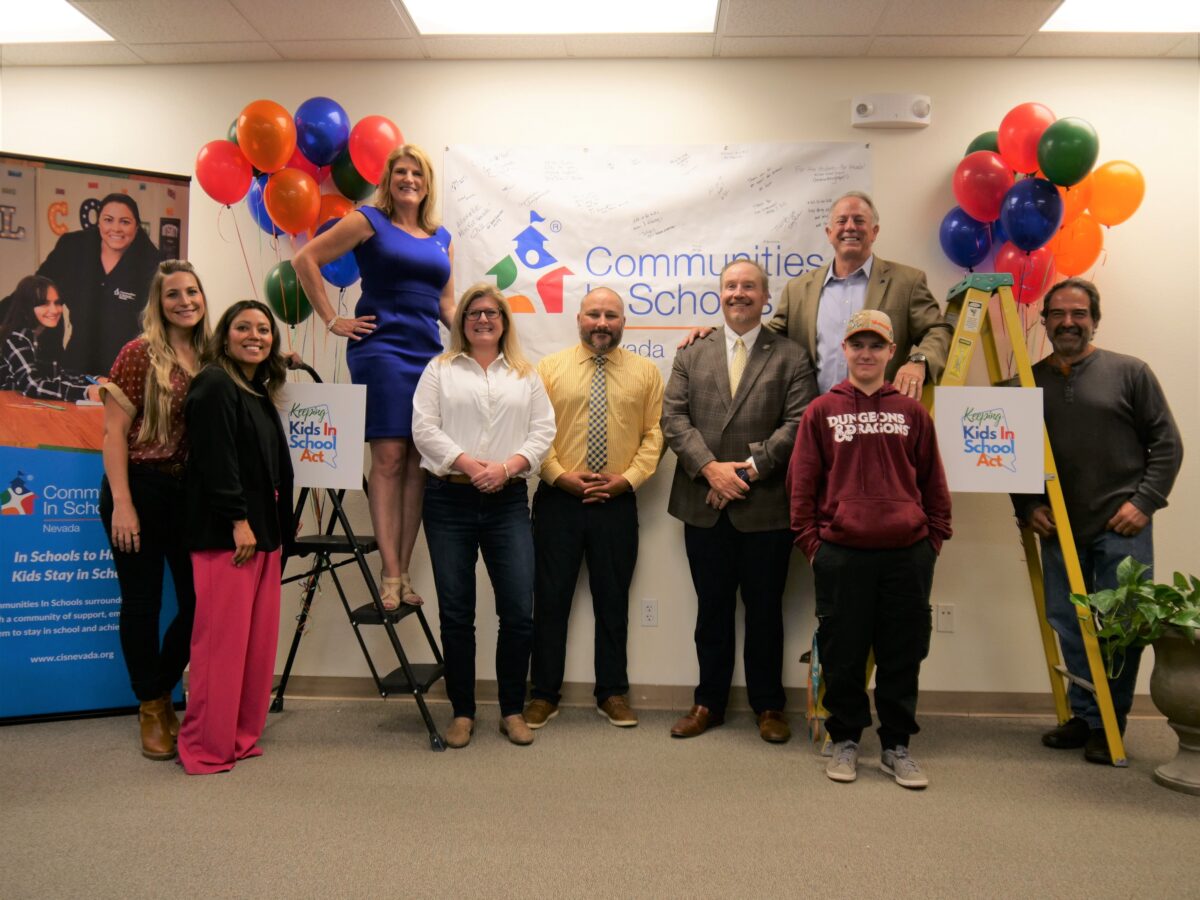 School Spotlight:
Churchill County school bus driver on 55 years behind the wheel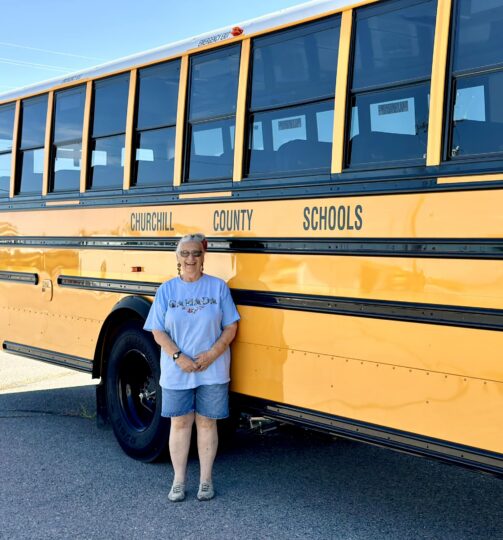 Tina Grenamyer-Nickles has driven three generations of families, including her own children and grandchildren, in her 55 years driving Churchill County students to school.
"They say, 'Oh, you used to drive my mom or my dad,' and I say, 'Yes, I did. So I know who your parents are so you know how to behave.'"
Grenamyer-Nickles became a school bus driver for the district in 1969 when she was 26 years old. At the time, she and her family had recently moved to Fallon, located east of Reno.
Prior to the move, she had worked as a computer programmer, but back then there were no similar jobs in Fallon. She said she took a job as a school bus driver because it fit in with her life as a mother of two young kids — one who was entering kindergarten and the other, 3, who rode the bus with her.
Grenamyer-Nickles retired in 2010, and has been a regular substitute school bus driver for the district ever since.
"Right now I have a route that I am driving four days a week because they are in need," she said. "So I really have not missed a week of school driving a school bus since I retired."
She said her favorite things about the job are the students, the routes and the convenient work schedule. Her favorite music to play on the bus is country, but she will take requests from students who want to listen to rock or other modern music with a few exceptions (hard rock and rap).
Have a student or staffer who we should feature in the next edition of School Spotlight? Share your nominations with me at [email protected].
Reading Assignments
As Opportunity Scholarship 'crisis' fades, potential for repeat looms
What comes next for Opportunity Scholarships remains an open political question, likely to be decided as much by the next election as any other key issue.
Teachers' union seeks dismissal of district's anti-strike lawsuit
The Clark County Education Association (CCEA) filed a motion Monday to dismiss a Clark County School District (CCSD) lawsuit to prevent a potential strike over ongoing disputes over teacher pay raises.
State charter school agency head resigns
Rebecca Feiden, executive director of the State Public Charter School Authority, is stepping down from the role. Her last day is Sept. 8.
Pahrump library considers controversial policy segregating children's books
The library — which serves a community of about 40,000 residents — is considering a new policy that, if approved, would require that children's books dealing with race, gender and sexuality be reshelved in the adult section.
Extra Credit Reading:
Rise of the microschool: Small, student-centered learning spaces take off
Former Indy education reporter and editor Jackie Valley writes about the rise of microschools, which are alternative options to traditional public schools.
CCSD expects fewer students this year
The Clark County School District is expecting several thousand fewer students this year than last school year, which would mark the sixth consecutive enrollment decline, according to the Las Vegas Review-Journal.
Upcoming Events
🍎 Washoe County School Board meeting – Aug. 22 at 2 p.m.
The agenda includes two potential appointments to the Sexuality, Health and Responsibility Education (S.H.A.R.E.) advisory committee and a presentation on proposed health insurance rate increases
🍎 Clark County School Board meeting – Aug. 24 at 5 p.m.
The agenda includes an overview of the 2023 legislative session, a review of proposed charter schools and a presentation on chronic absenteeism
🍎 State Charter School Board meeting – Aug. 25 at 9 a.m.
The agenda includes discussion on the upcoming search process for a new executive director for the State Public Charter School Authority and review and possible approval of charter school transportation plans
🍿 Movies at the pool – Aug. 25 from 7-9 p.m.
The city of Reno is hosting a free screening of Finding Dory on Friday at the Northeast Reno Pool. The event is free to the public, however, participation is limited to the first 100 attendees, so people are encouraged to arrive early.
An artist in the making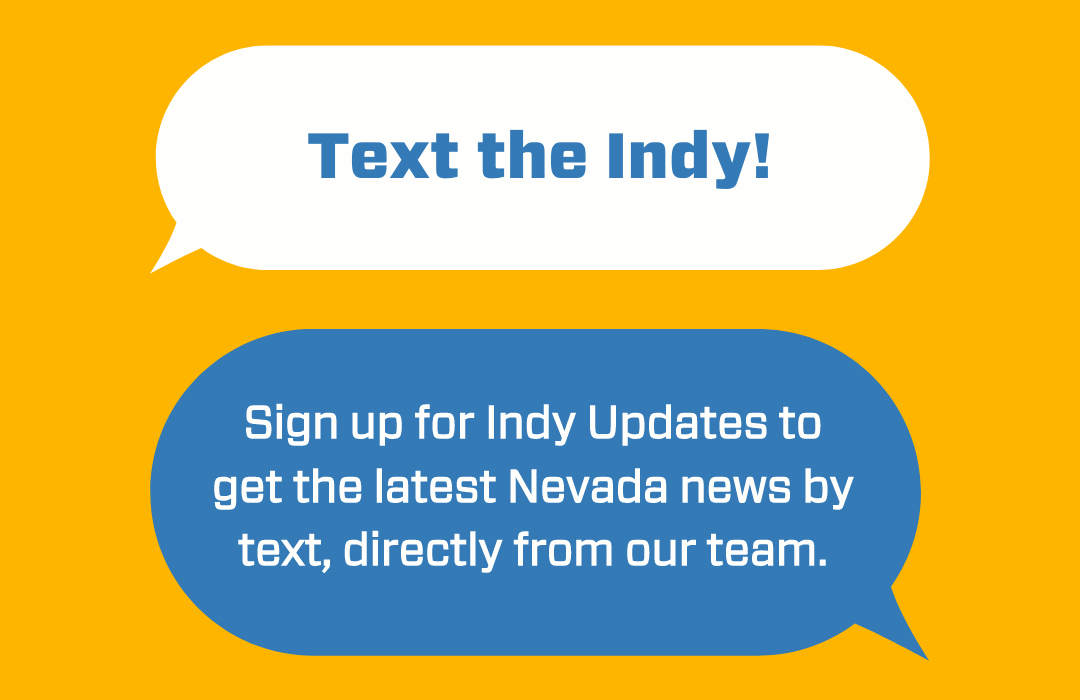 Featured Videos