Indy Environment: In the 2020 election, climate change, clean energy remain on the ballot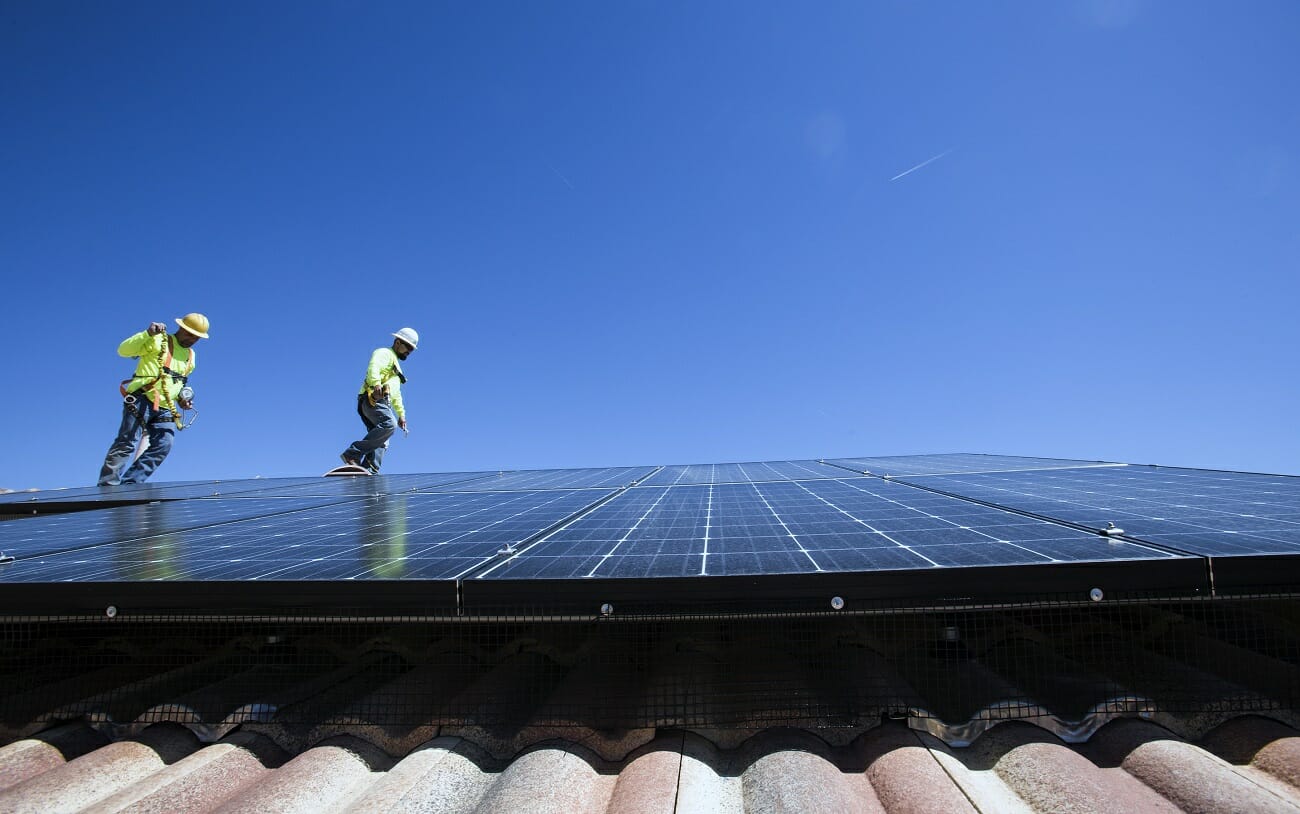 Good morning, and welcome to the Indy Environment newsletter.
To get this newsletter in your inbox, subscribe here.
As always, we want to hear from readers. Let us know what you're seeing on the ground and how policies are affecting you. Email me with any tips or suggestions at [email protected].
---
The election is two weeks away. Thousands of Nevadans have already cast their votes by mail or in person, and environmental issues are on the ballot — they always are. And they are on the ballot at every level of government. With 12 days to go until Election Day, the newsletter is taking on a different format this week, highlighting what's at stake:
Starting with climate change: The decisions made by whoever occupies the White House for the next four years could have serious long-term consequences for whether or not we address climate change — and other countries are watching (BBC). This is not a normal election year. President Donald Trump has no climate plan and pulled the country out of the Paris Agreement, while former Vice President Joe Biden wants to achieve net-zero emissions by 2050 (National Geographic has a good comparison). Biden's plan is in line with the targets set out by Nevada's Democratic-majority Legislature last year, a goal being implemented by Gov. Steve Sisolak.
But it doesn't end there: Many of the decisions to address climate change come at the state and local level — in the Legislature, at zoning boards, at transportation meetings. Environmental groups have made some endorsements at the local level, but despite their importance, climate change and environmental issues more broadly have not played a role in most races. And many have not had to articulate a position. KNPR asked both candidates in Congressional District 2.
A green recovery? Biden's plan includes a $2 trillion infrastructure plan to achieve the 2050 net-zero goal. For many voters, the economy tops the list of issues facing the country, but the economy is interwoven with climate change. With the government poised to inject more stimulus funds into an economy hard-hit by COVID-19, renewable industries see an opportunity to invest in infrastructure that can facilitate a transition away from fossil fuels. The New York Times/Siena College poll this week found that such a package is supported by about 66 percent of voters.
Question 6 is back: In 2018, voters approved Question 6, an initiative to amend the Nevada Constitution to require utilities have a renewable energy portfolio of at least 50 percent by 2030 (my colleagues Riley Snyder and Joey Lovato put together an explainer on the measure). Only a few months after voters approved Question 6, the Legislature adopted a similar standard. But because Question 6 seeks to amend the Constitution, it must be approved a second time and remains on the ballot. Unlike legislation, the constitutional provision would be harder to undo.
---
Here's what else I'm watching this week:
'The extraordinary promise of geothermal:' That's from an excellent article published this week by David Roberts, an energy reporter at Vox. Geothermal is a big energy story in Nevada, and it is increasingly getting more attention as utilities transition away from fossil fuels and look for alternative supplies of 24/7 power. The story reviews four geothermal energy technologies and the potential for the industry to play a role it could play in decarbonization. Geothermal, he writes, has the added benefit of providing renewable energy jobs to skilled workers from the oil and gas industry, which has lost more than 100,000 jobs during the pandemic.
Tesla's lithium play: The Financial Times' Henry Sanderson begins this article with a great anecdote. In September, Tesla invited executives from two U.S. lithium producers, Livent and Albermarle, to a "battery day" event only to announce that the carmaker wanted to take away a slice of their business. At the event, Tesla CEO Elon Musk announced that the car company had acquired rights to mine lithium in Nevada. But industry experts told the Financial Times that the announcement might have been designed more to put pressure on existing lithium producers.
Wildfire smoke sets a record: On Monday, we published a story looking back at a summer of wildfire smoke and what it meant for public health. The story included some striking data about the extent to which wildfires degraded air quality in Reno. In 2020, the Washoe County Health District recorded 24 days that exceeded air quality standards, more days with poor air quality than any other year since officials started monitoring small particulate matter in 1999.
Where the water goes: High Plains Journal featured a new tool, developed in part by Nevada researchers, to better track data on evapotranspiration, water that is evaporated from land and from plants. It sounds complicated, but evapotranspiration (or ET) is an important piece of the puzzle in understanding how water is being consumed and how it can be conserved.
Heat and inequality: "In the coming century, when wealth inequality will likely increase and the spaces where humans can live comfortably will shrink, the heat gap between rich and poor might be the world's most daunting challenge." An important story from The Atlantic's Vann R. Newkirk II on the challenges we will likely face as the planet continues to warm.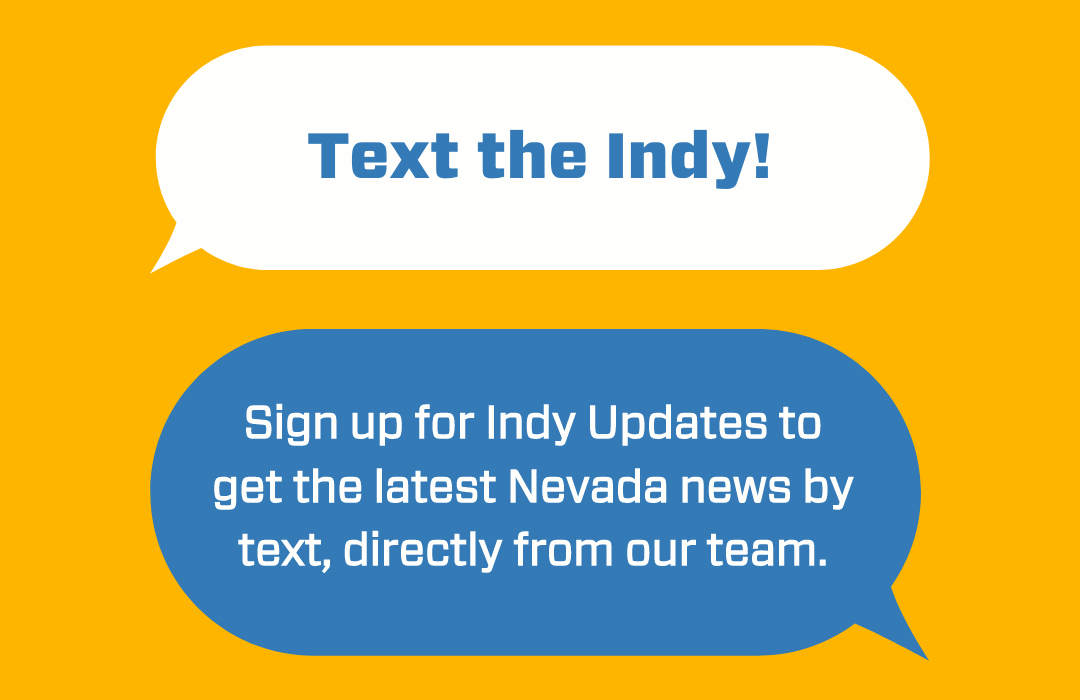 Featured Videos
Comment Policy (updated 4/20/2021): Please keep your comments civil. We reserve the right to delete comments or ban users who engage in personal attacks, use an excess of profanity, make verifiably false statements or are otherwise nasty. Comments that contain links must be approved by admin.