Indy Explains: How Nevada and the rest of the country fare under the Graham-Cassidy-Heller proposal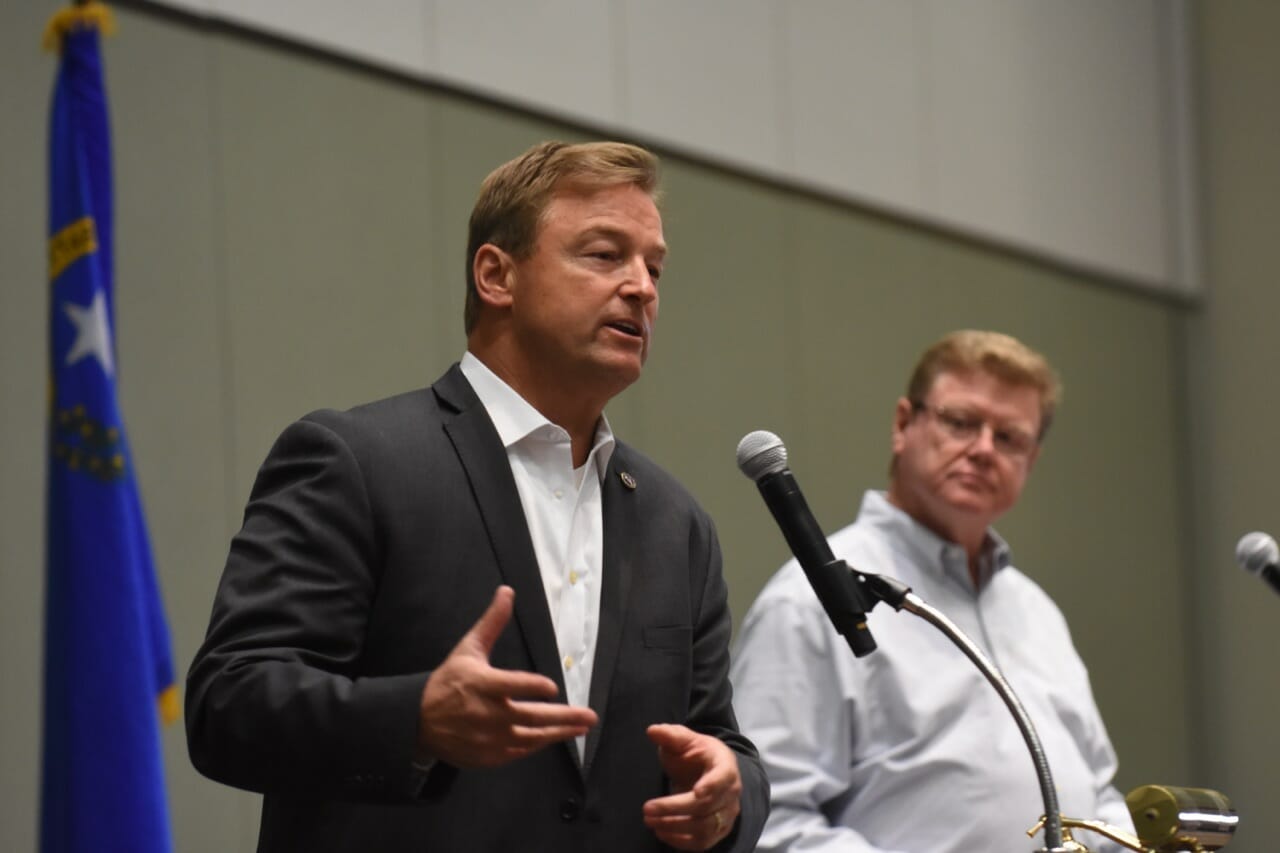 A small group of Republican senators, including Nevada Sen. Dean Heller, had yet to entirely abandon hope of reviving the health-care fight this week even as the Senate prepared to head into its August recess.
In the wake of several days of intense debate that culminated in dramatic fashion with three Republican senators voting down a last-ditch proposal put forward by their own colleagues, President Donald Trump remained eager for a path forward on health-care reform last weekend, glomming onto a proposal initially put forward by South Carolina Sen. Lindsey Graham and Louisiana Sen. Bill Cassidy and signed onto by Heller on the final day of the health-care debate. The president met with the three Republican senators on July 28 to discuss the proposal, which would block-grant federal health-care funding to states and keep in place most of the taxes put in place by the Affordable Care Act.
Then on Monday, Cassidy met with Trump's top aides and Health and Human Services Secretary Tom Price about health-care reform to find a "path forward" on health care. White House officials have also met with House Freedom Caucus chairman Mark Meadows of North Carolina to figure out how to make the proposal acceptable to conservatives.
It is unclear whether there is a path forward for the so-called Graham-Cassidy-Heller proposal. The nonpartisan Congressional Budget Office has yet to score the plan and little outside analysis of the measure exists.
But Heller's office says that the proposal would result in Nevada receiving more funding for Medicaid than it currently does under the Affordable Care Act.
"Under Graham-Cassidy, Nevada would be able to spend health-care dollars how it sees fit and explore new options to address coverage and cost," Heller said in a statement to Politico.
So how exactly would Nevada and the rest of the country fare under the Graham-Cassidy-Heller proposal? Read below for highlights of the measure and its potential impact on Nevada.
What would the Graham-Cassidy-Heller proposal do?
First and foremost, the proposal would eliminate the additional federal dollars received by states that decided to opt into Medicaid expansion under the Affordable Care Act and eliminate the premium tax credits and cost-sharing reductions that help middle-income individuals purchase insurance on the exchange starting in 2020.
The federal dollars currently used to fund Medicaid expansion and marketplace subsidies would instead be turned into a block grant with states allowed the discretion to use those funds for a wide variety of health-care purposes, including a program to help high-risk individuals purchase health coverage, a reinsurance program to stabilize premiums in the private individual market and direct payments to health-care providers.
It also keeps in place a provision from the original Senate bill that converts almost the entire Medicaid program to a per capita cap, under which the federal government would set a limit on how much it reimburses states per enrollee. Per capita caps are helpful in controlling federal government costs and giving states flexibility and predictability with their budgets.
But caps typically can't account for dramatic changes in costs of providing service or epidemics. Per capita caps could also incentivize states to reduce Medicaid reimbursement rates and benefits or restrict eligibility for high-cost enrollees, according to the Kaiser Family Foundation.
The proposal also encourages the use of Health Savings Accounts by increasing the annual tax free contribution limit, adds a state option to require work as a condition of eligibility for Medicaid recipients who aren't elderly, disabled or pregnant, prohibits federal Medicaid funding for Planned Parenthood clinics for one year and provides community health centers an additional $422 million in supplemental funding for the 2017 fiscal year.
What would a block grant do for Nevada?
Block grants are beneficial for states because they allow flexibility in how dollars are spent. But whether a block grant is good for a state long term typically depends on the size of a block grant and how quickly it grows over time.
"One of the things we always have concerns about with block grants is how they grow in the future," said Mike Willden, the governor's chief of staff, in an interview last month. "The medical inflation typically grows faster than other inflation, so it's really important that if you have a block grant, you have an inflation rate that meets your need."
A spokeswoman for the governor did not respond to a request for comment about whether Brian Sandoval supports the proposal.
Under the current proposal, the block grant funding would grow only by 2 percent annually. The general Consumer Price Index rose 2.5 percent between 2016 and 2017, while the medical care index rose 3.9 percent over that timespan, according to the U.S. Bureau of Labor Statistics.
The other difficulty for states is that funding received won't adjust for recessions, increases in prescription drug costs, demographic changes or other changes in costs states can't anticipate.
How will the proposal affect funding to Nevada and other states?
Right now, the state receives $1.33 billion from the federal government under the Affordable Care Act, which would increase to $1.98 billion in 2020 and $2.02 billion in 2026 under the block grant, according to calculations provided by Heller's office. That's $650 million, or 49 percent more, in 2020 and $690 million, or 52 percent more, in 2026.
Additionally, states would be required to put forward matching funds for the block grant — 3 percent in 2020 and 2021, 4 percent in 2022 and 2023 and 5 percent in 2024 through 2026. Under current law, Nevada will be required to put forward 10 percent of its Medicaid expansion dollars in 2020, about $109 million.
Under Graham-Cassidy, Nevada would put forward a 3 percent match in 2020, about $59 million, and a 5 percent match in 2026, about $101 million.
But not all states will be affected equally by the proposal. It includes a complex formula that awards some states more money and other states less based on a number of factors including the share of low-income residents, population density and whether the state has opted into Medicaid expansion.
On a national level, the total block grant funding in 2020 would be $26 billion, about 16 percent below projected current federal funding for Medicaid expansion and marketplace subsidies, according to the Center for Budget and Policy Priorities, a left-leaning think tank. They also project that by 2026 block grant funding would be at $83 billion, about 34 percent below projected current federal funding.
"You get this very weird result where some states end up with more money than they would've gotten for subsidies and Medicaid expansion and other states end up with very much with less," said Judith Solomon, vice president for Health Policy at the Center on Budget and Policy Priorities. "But even the argument that a state is going to do better with this flexibility presumes that they're going to be able to build the infrastructure to have a rational way of providing coverage."
Because of the formula, some states like California and New York would face significant cuts to the funding they receive. Graham estimated that California would eventually lose as much as 38 percent of its funding from Medicaid expansion and marketplace subsidies.
"My sense is that if it ever really progressed they're going to play with that formula," Solomon said. "They're not going to leave it alone hurting some states in incredibly significant ways."
With less funding, some states would have to reduce the number of individuals they cover or the services they provide or implement other cost-saving measures. Additionally, the block grant funding would end after 2026, unless Congress decides to authorize or appropriate funding beyond that date.
States will also likely face significant long-term cuts to their existing Medicaid programs from the per capita caps. The Congressional Budget Office has estimated that per capita caps would cut about $180 billion in Medicaid funding over 10 years. Cuts attributable to the per capita cap would rise year over year to $41 billion in 2026.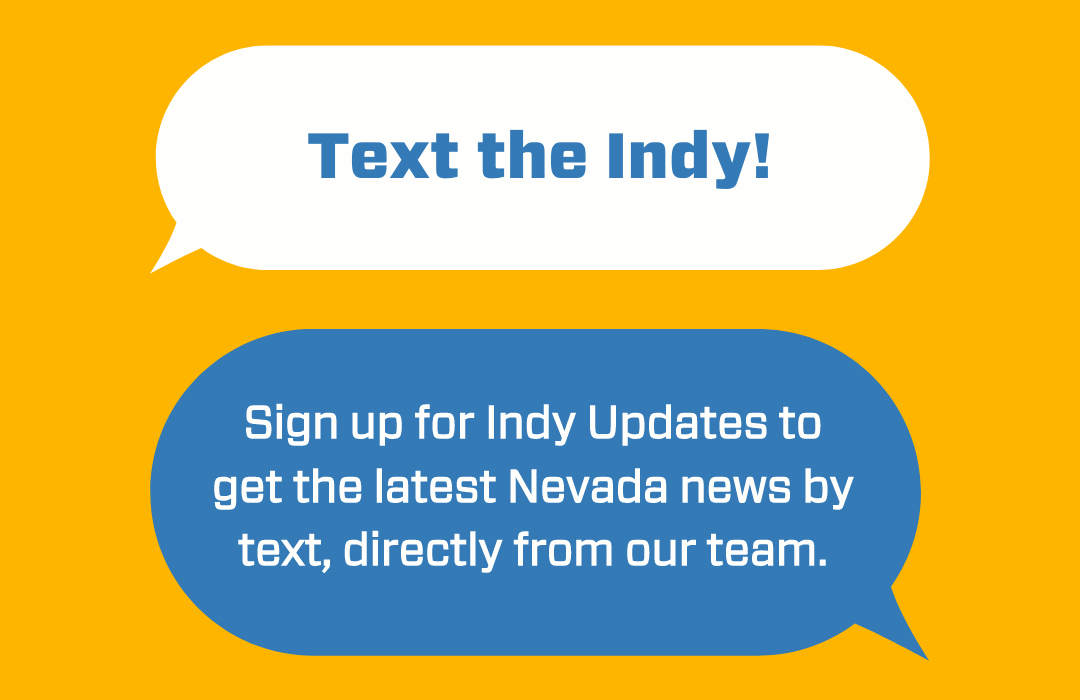 Featured Videos