Indy Explains: How Nevada's new prescription drug savings program works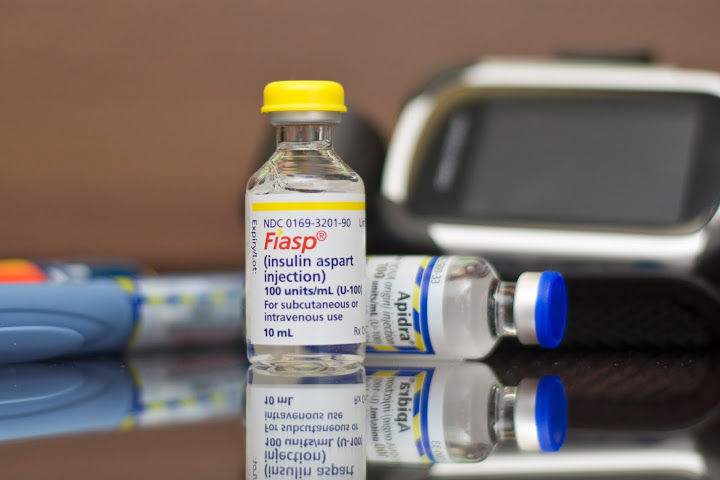 Nevadans will soon be able to save big on prescription drugs after the state joined a coalition that negotiates lower drug costs, according to the Nevada Department of Health and Human Services.
Last month, Gov. Steve Sisolak announced that Nevada will join Oregon and Washington in the Northwest Prescription Drug Consortium, a partnership that allows residents to use drug discount cards to purchase prescription drugs at lower costs. The consortium rebranded to ArrayRx in 2021.
It is expected that the drug discount card program could cut the cost of generic drugs by 80 percent and by up to 20 percent on name-brand drugs.
"We are thrilled to welcome Nevada into the Northwest Prescription Drug Consortium," said Dr. Trevor Douglass, pharmacy purchasing director at the Oregon Health Authority. "Now all Nevadans will be able to access the benefits of our discount card program and begin to save money on needed prescription drugs."
The discount card program is likely the most visible part of the ArrayRx consortium, but the initiative also offers more macro-level drug purchasing services including a full service pharmacy benefit management program for public and private groups and a prescription drug voucher program that ensures individuals in state prisons or hospitals continue to have access to medication after discharge. It's also developing a Medicaid Fee-for-Service program, where Medicaid pays healthcare professionals directly for each provided service.
Proposing "real solutions to bring down the price of pharmaceuticals" was one of Sisolak's campaign promises from 2018. Here's more information on how the program works.
How does it keep the cost of prescription drugs low?
The consortium, which was formed in 2006 through a merger of similar drug pricing initiatives in Oregon and Washington, aims to offer lower prescription costs by negotiating discounts through aggregating prescription drug purchase volume.
According to Nevada DHHS spokeswoman Shannon Litz, the drug discount card program comes at no cost to the state because of bills passed in the 2021 legislative session, including SB380 and SB396, which allow Nevada to work with other entities to purchase prescription drugs.
Litz said the consortium also conducts yearly market checks and if any of the drug price guarantees do not meet expectations, improved rates are updated. She added that market checks are performed by an independent third party and the process will ensure that Nevada is getting optimal pricing.
Data shared by the state using examples from Oregon and Washington offer an example of potential cost savings for consumers. The retail chain cash price for 30 counts of 20 mg Atorvastatin, a medication widely used to lower cholesterol, is $127, but through the program, the cost could be reduced to just $6.14. Similarly, five 3 ml Lantus Solostar insulin pens can cost $530 at a retail chain, but the program can lower the cost to approximately $418.
| | | |
| --- | --- | --- |
| Drug | Retail Chain Cash Price | Cash Price after ArrayRx Card Discount |
| Atorvastatin 20mg #30 | $127.00 | $6.14 |
| Lisinopril 20mg #60 | $34.00 | $10.35 |
| Lantus Solostar Pen 3ml/100U (5 pens) | $530.00 | $417.99 |
Litz said any consumer can check prices and compare them online, and she recommends that they do so before visiting a pharmacy. She said the ArrayRx website reflects negotiations based on participation by Oregon and Washington and once Nevada is fully implemented and enrolled in the program, there's potential for greater savings given the increase in purchasing power.
Which drugs are eligible for discounts through the program?
All U.S. Food and Drug Administration-approved drugs prescribed by a licensed clinician will be eligible for the discount and there are no formulary restrictions, meaning there is no formulary list of covered medications. The consortium covers those who are uninsured or underinsured, or have medications with a high copay or deductible.
In addition to the generic or brand-name medications in the market, Dr. Beth Slamowitz, senior policy advisor on pharmacy at Nevada DHHS, said specialty medications will be available through the program, along with a limited variety of vaccines.
When will the program be implemented?
Coordination with the consortium is still in its initial phases, Slamowitz said. After undergoing system updates and enrolling local pharmacies in the state, the program will most likely be ready by the end of the year.
"The benefit of this program is looking at sustainability in serving not only the residents but the pharmacy providers in the state and making sure that anyone who uses the program receives the lowest cost for prescription drugs," Slamowitz said.
How do people sign up for the program?
Slamowitz said once the program is implemented, Nevadans can access the online portal and can either enroll online or download an enrollment form and mail it without postage. She added that people will also have the option of calling an 800 number to receive assistance with enrollment.
All residents of Nevada are free to enroll regardless of their private insurance. Slamowitz said consumers can choose to use the ArrayRx Card, that can be used at 65,000 locations nationwide or use their pharmacy benefit, depending on whichever provides a better price.
The Nevada Independent is raising $200,000 by Dec. 31 to support coverage of the 2024 election.
Tax-deductible donations from readers like you fund this critical work.
If you give today,your donation will be matched dollar-for-dollar.
Give + Get Matched
Featured Videos