Sisolak releases health-care platform, calls for higher Medicaid reimbursement rates, more drug price transparency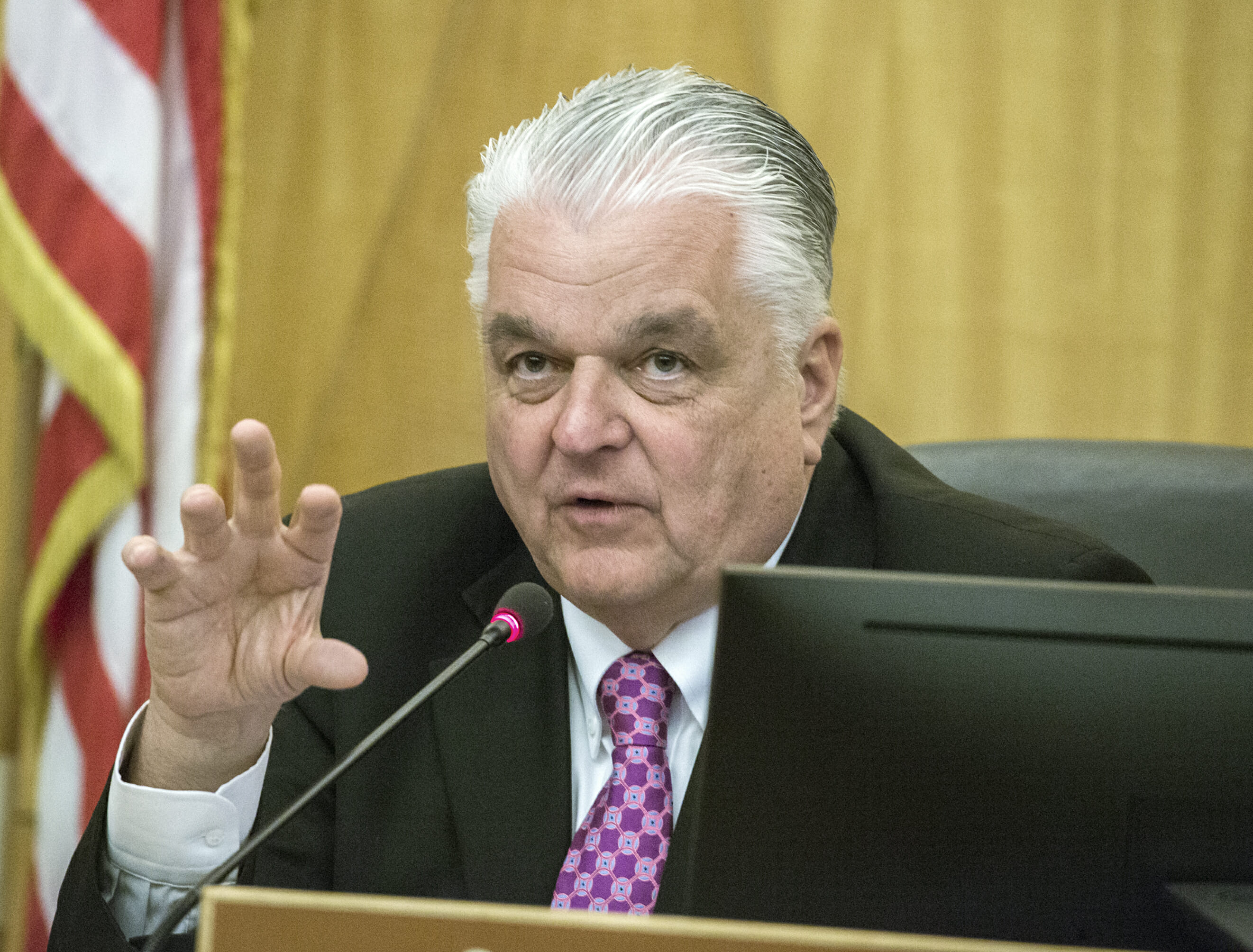 Democratic gubernatorial candidate Steve Sisolak has released a detailed health-care platform that includes raising Medicaid reimbursement rates, creating a state drug-purchasing coalition that would be open to private providers and piloting a "baby box" program to give basic supplies to new parents.
Sisolak unveiled his agenda on his website this week, about a week after his Republican opponent Adam Laxalt rolled out his health-care policy prescriptions. Laxalt clarified that he would maintain the Medicaid expansion that Gov. Brian Sandoval initiated and that he supported protections for pre-existing conditions, although Sisolak sought to draw more of a distinction between himself and Laxalt, who panned Obamacare and was noncommittal for months on preserving the expansion.
"Nevadans face a real choice in the upcoming election: build on the progress of the Affordable Care Act under a Sisolak administration or face new barriers to getting health care, as my opponent has proposed," Sisolak said in an apparent reference to Laxalt's proposal to implement work requirements for Medicaid recipients. "Health insurance available through the health care exchange, Medicaid, and CHIP are a vital lifeline for families. My opponent wants to impose bureaucratic restrictions on Medicaid and roll back coverage for thousands of Nevadans."
While Laxalt's platform referred to the "disastrous" effects of the Affordable Care Act, Sisolak's agenda praises it as successful, citing more people covered through Medicaid and a drop in the uninsured rate. He also argues that Laxalt was opposed to Medicaid expansion and "sat on his hands and did absolutely nothing" when asked by the director of the state health insurance exchange to consider joining a lawsuit to oppose Trump administration efforts to roll back the ACA.
Sisolak's plan centers largely on a blue-ribbon panel called the Patient Protection Commission that would bring together patients, doctors and policymakers and, after convening for 100 days, recommend changes to the system that could be implemented by the Legislature.
While there is not an existing commission that focuses on the entirety of health care, the state has a variety of panels working on health-care issues, such as the Interim Legislative Committee on Health Care, the Committee to Study the Needs Related to the Behavioral and Cognitive Care of Older Persons and the Advisory Board on Maternal and Child Health.
It's not clear how much the new programs and expansions Sisolak envisions would cost.  Sisolak has said he does not see a need to raise taxes in the immediate future, but has also not agreed to a no-new-taxes pledge; his campaign said cost savings would fund the improvements.
"Steve is serious about reducing pharmaceutical prices and creating real price transparency in health care, two things that will deliver large savings for Nevadans and the state government," his campaign said. "It's these savings that will be reinvested in our health care system to help accomplish the goals laid out in Steve's policy." 
Some of Sisolak's proposals include:
Sisolak said he would move to halt the "precipitous increase" in pharmaceutical drug prices and said he would want to expand price-transparency provisions for insulin medication

approved by the Legislature

in 2017 to include drugs that treat cancer, heart disease and other conditions.

Create "Silver State Scripts," a

drug purchasing coalition

that would align the state's large public health plans, such as Medicaid and the Public Employees Benefit Program (PEBP), in negotiating for lower-priced pharmaceuticals. Private insurers could also join in the negotiating body.

Sign laws preventing "surprise billing" from out-of-network providers and hold patients harmless when insurers and providers disagree over medical service costs. In an apparent reference to Sandoval's

veto

of a bill designed to limit excessive costs of unexpected medical bills, Sisolak said he would sign legislation to end the practice. The matter has bedeviled policymakers for years, however, with the different elements of the health-care delivery supply chain fearful that any proposed change would leave them holding too much of the tab. Nevada lawmakers

passed a resolution

addressing the issue in 2017, and if passes again in 2019, a fix for the surprise billing issue would go up to a vote of the people to amend the Constitution.

Improve Medicaid by raising state-set reimbursement rates for medical providers, "ensuring access" to providers and "ensuring real mental health parity." He also said he would work to expand the state's Children's Health Insurance Program (CHIP) to cover the roughly 7 percent of Nevada children who do are uninsured.

Increase transparency on the price of health-care services. Sisolak says he would direct his commission to study ways to better show the real costs of services after Nevada laws scored poorly on

a think tank's 2016 report card

on health-care pricing transparency.

Create state protections against health insurers discriminating for charging higher prices to people with preexisting conditions

Expand behavioral health centers, add more training for law enforcement officials who encounter people with mental illness, and increase reimbursement rates for Medicaid to address mental health. Sisolak also called for enforcing "mental health parity" — in which mental health care services are covered by insurance as thoroughly as physical health care services.

Expand supportive housing, which is housing offered to people with severe mental illness or substance abuse and often coupled with other services meant to stabilize the residents. Sisolak also called for additional in-school counseling and mental health services. Under Sandoval's direction, Nevada has paid for school-based social workers to address bullying and overall student mental health.

Improve rural health care. Sisolak decried the fact that only one insurer is covering rural counties through the exchange and said he will direct his commission to recommend ways for improving rural care, "such as implementing a re-insurance plan for insurance companies that enter the rural market." Re-insurance is an insurance for insurers so they will not suffer too severely if, for example, providing service to rural Nevadans is not  profitable. State officials have contemplated the concept for Nevada.

Expand federally qualified health centers to better serve Nevadans who are uninsured. Sisolak said federal grants to create such centers can be difficult to obtain, but that he would provide grant assistance to help expand such centers. Asked what he had in mind by "expanding" the centers, Sisolak's campaign said: "Nevada's FQHCs provide life-saving assistance to vulnerable Nevadans and receive additional federal funding for this vital service. As governor, Steve will work with Nevada's eight FQHCs to assess their needs and help expand their services to help fill the gap for uninsured Nevadans."

Increase the state's supply of doctors through eliminating "unnecessary" barriers to the medical profession and expanding vocational training in high schools for the medical profession. Asked what barriers he sees to the medical field, Sisolak's campaign said: "We need to expand vocational and technical education in our schools so we can create a pipeline for students who want to enter the medical profession, and Steve is committed to that goal."

Reduce infant and maternal mortality by creating a review panel to investigate cases of maternal deaths, expand access to midwives and doulas, and create a pilot "baby box" program through which expectant parents are sent low-cost baby items and educational materials. Finland, which has a low infant mortality rate, has distributed free baby boxes for decades that include baby supplies and double as a bed for the child. Other states have adopted the concept, although experts question whether the box itself or rather Finland's prenatal care regime is the driver of its low mortality rate.

Disclosure: Steve Sisolak has donated to The Indy. You can view a full list of our donors here.
This story was updated at 2:45 p.m. on Oct. 9, 2018 to add responses from Sisolak campaign about elements of the plan.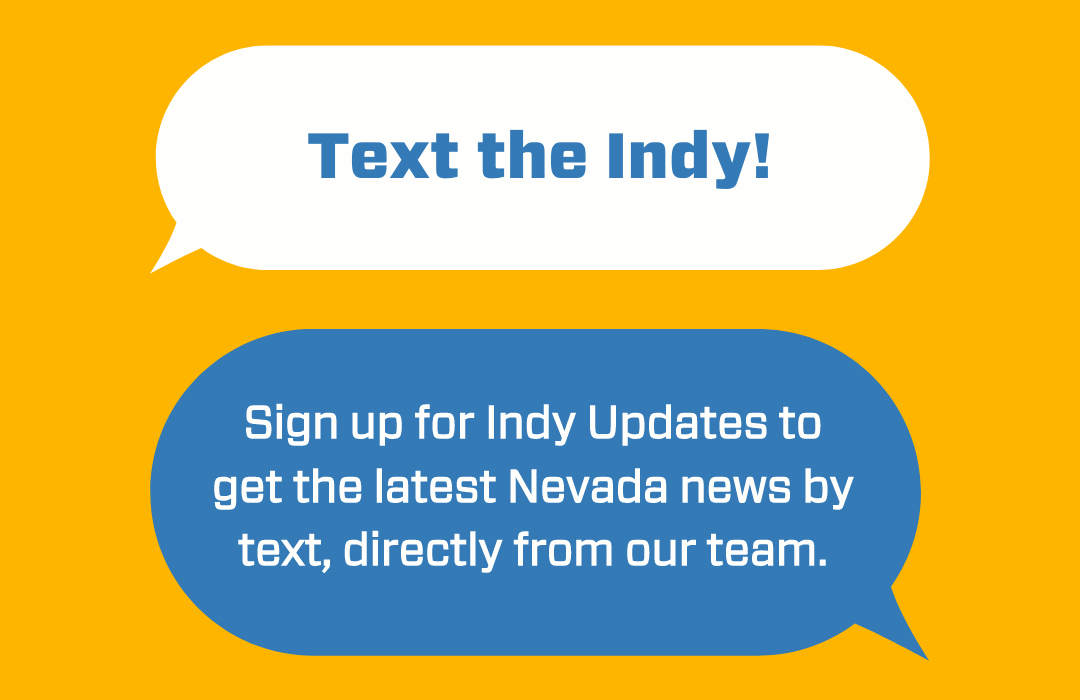 Featured Videos