Laxalt platform says he won't roll back Medicaid expansion, supports Medicaid work requirements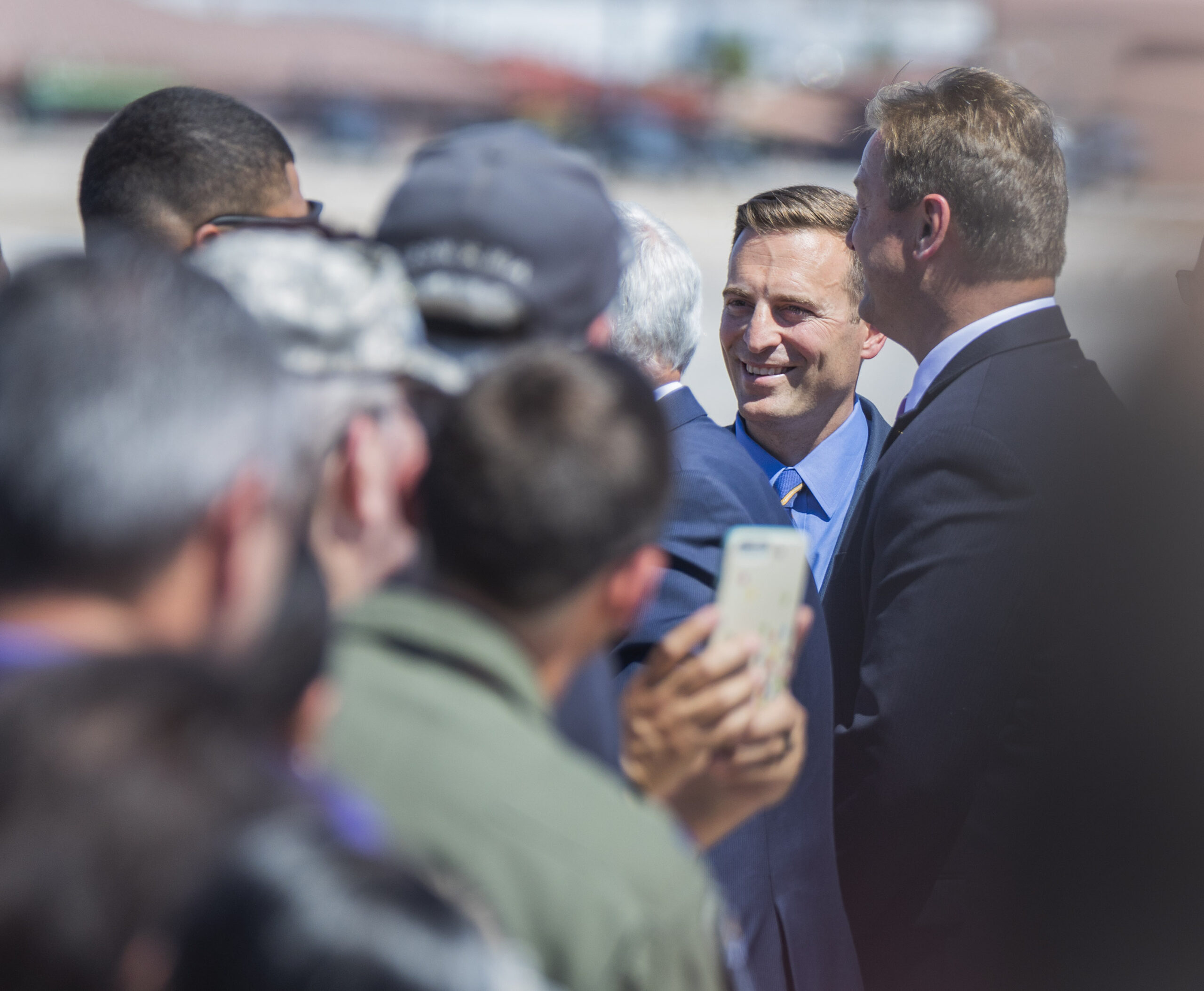 Republican gubernatorial candidate Adam Laxalt is making it clear that he won't roll back Gov. Brian Sandoval's expansion of Medicaid under the Affordable Care Act that helped more than 200,000 people get insurance, but he also says he hopes to adopt work requirements for low-income beneficiaries of the health-care program.
A health-care platform Laxalt published in a press release on Tuesday comes after speculation that the Republican attorney general would reverse Medicaid expansion because of his vocal opposition to Obamacare and his noncommittal stance on the expansion when he announced his gubernatorial campaign last fall. The policy statement repeats his opposition to the federal health-care law but affirms some of its more popular elements.
"As we continue to cope with the disastrous effects of the Obamacare law — which led to higher insurance premiums, less access to quality care, and millions of Americans losing their health care altogether — I share Nevadans' frustration that the federal government has been unable to adequately address this extremely crucial issue," Laxalt said in the statement.
Still, he notes that "I commend and fully support the commitment to protecting those with pre-existing conditions" — an element of Obamacare that has proven widely popular with voters even as a group of Republican attorneys general (excluding Laxalt) have filed a lawsuit that would finish off the partly repealed law. A Kaiser Family Foundation poll from July found that 61 percent of people living in battleground states support retaining protections for people with pre-existing conditions.
He made a more definitive statement in favor of preserving expanded Medicaid than he did earlier in the campaign.
"First and foremost, as I have said repeatedly, it's important that Nevadans know I will not roll back the Medicaid expansion implemented by Governor Brian Sandoval," he said. "That said, there are a number of challenges our state faces in our approach to Medicaid policy that must be addressed in order to ensure that the program is strong and available to those who need it today, and will need it in the future."
Laxalt endorses work requirements within the Medicaid program, an idea that the federal government has approved for Arkansas, Indiana, New Hampshire and Kentucky — the latter was expected to reduce Kentucky Medicaid rolls by 95,000 people and was invalidated by a court. Arkansas requires Medicaid recipients to log at least 80 hours of work a month in an online portal, for example.
"With one of the lowest unemployment rates in the country, Nevada should lead the way in helping those in lower income brackets to not just qualify for benefits, but also to qualify for work and the opportunities for prosperity that come with it," Laxalt's plan states.
Health care has become an issue in the gubernatorial race, with Democrat Steve Sisolak releasing an ad that raised the specter of Laxalt rolling back Medicaid expansion based on his previous opposition to the Affordable Care Act. Sisolak has a less-detailed platform for health care posted on his website.
Laxalt also laid out other ideas. Among them:
Loan forgiveness:

Create a program called "Tomorrow's Doctors" that would forgive doctors' student loans if they practice in Nevada for a set number of years. Nevada already has a loan repayment program, the

Nevada Health Service Corps

, which was launched in 1989 and offers loan repayment funds in exchange for a medical professional working in an assigned, underserved community for a set period of time — typically two years. "Most states other than Nevada currently feature a loan-forgiveness program," Laxalt said. "In particular, the program in Utah, through which the state provides matching funds to hospitals to fund the program, can serve as a useful model as we look to implement this idea here in the Silver State."
Asked about how "Tomorrow's Doctors" would differ from the existing Service Corps, Laxalt's campaign said "Adam's plan takes the Nevada Health Service Core concept and would expand the scope and access. NHSC is dedicated to strictly rural areas, whereas Adam's program would expand access throughout the state. Additionally, NHSC is wholly dependent on funds provided directly by the state, while Adam's plan would be a joint public–private venture that would increase the overall scope of the program and allow more individuals to participate, which will go a long way in addressing our shortage of medical professionals."

Increase funding for residencies:

Laxalt's plan says he wants to triple the amount of funding to medical residencies, from $10.5 million per biennium to $31.5 million. Gov. Brian Sandoval has been working on the issue by establishing a

Task Force for Graduate Medical Education

in 2014, which helped determine how to distribute the money. "One of our most significant health care problems is that we have far too few residency opportunities, resulting in many of our medical school graduates seeking their residencies out of state," Laxalt's plan says. "The vast majority never return, meaning we are effectively paying to educate doctors for other states."

Rolling back regulations:

Laxalt's plan faults Nevada for onerous regulations on health-care professionals, particularly for mid-level care, and says he wants to "bring more clarity and uniformity to Nevada's system of medical profession regulations, to establish more regulatory consistency across Nevada's numerous medical boards." He says he also wants to "give non-physician health care professionals more flexibility and choice when it comes to how they are licensed" and increase reciprocity so out-of-state medical professionals can more easily move to Nevada.

Online courses:

Laxalt's plan says he wants to put more prerequisite courses for health-care careers online. The Nevada System of Higher Education's online offerings

currently include

bachelor's, master's and doctorate programs in nursing, as well as programs in health-care administration.
Asked what Laxalt wants to do differently, his campaign said, "Currently, we have minimal course offerings. For example, individuals who wish to apply to health care programs require courses for organic chemistry, inorganic chemistry, anatomy, physiology, psychology, abnormal psychology, and mathematics, just to name a few, and access to the needed courses is limited. As a result, this role is being filled by out-of-state institutions that are charging exorbitant fees to our students. Adam's approach would broaden access to the coursework Nevadans need."
Mental health care through Medicaid "direct enrollment":

Laxalt notes that people having a mental health episode are often brought to an emergency room by law enforcement. "The emergency room is the most expensive option for care, and we should pursue the idea of direct enrollment in Medicaid for these individuals, so we can get them assigned to a provider." Many hospitals have case workers who help people sign up for Medicaid before their discharge. Asked how his plan would differ from that system, Laxalt's campaign said,

"Direct enrollment would serve to provide ready access to Medicaid without admissions to hospitals. If we are relying upon hospital caseworkers to register individuals in the Medicaid program, we are failing, as individuals should be registered before they have the need for services. This will provide us more accurate counts of individuals who are receiving services, and streamline the provision of care when they actually become admitted to hospitals. Catching them as inpatients is a Band-Aid approach that isn't working, and we need a smarter way forward."
Review Medicaid reimbursements:

Laxalt says the rate at which Medicaid reimburses for medical services causes many Nevada health-care providers to suffer "significant financial hardship" and leads to many providers refusing to accept Medicaid at all. "I will work with leaders and experts in the health care community to identify the reforms that are necessary to ensure our Medicaid reimbursement structure is working for the people of Nevada," Laxalt said in his plan. The state's Division of Health Care Financing and Policy has

a team

that is focused on setting Medicaid reimbursement rates.

Asked what he might reform about the current system, Laxalt's campaign reiterated that he would work with experts to identify the reforms.
Fighting Medicaid fraud:

Laxalt proposes expanding resources for Medicaid fraud units, "an approach that has consistently been shown to more than pay for itself," he said. The attorney general's office has

a unit

dedicated to investigating and prosecuting Medicaid fraud that has been around since before Laxalt's term.
Laxalt's health-care agenda comes after he has released detailed written policy platforms on economic development and education.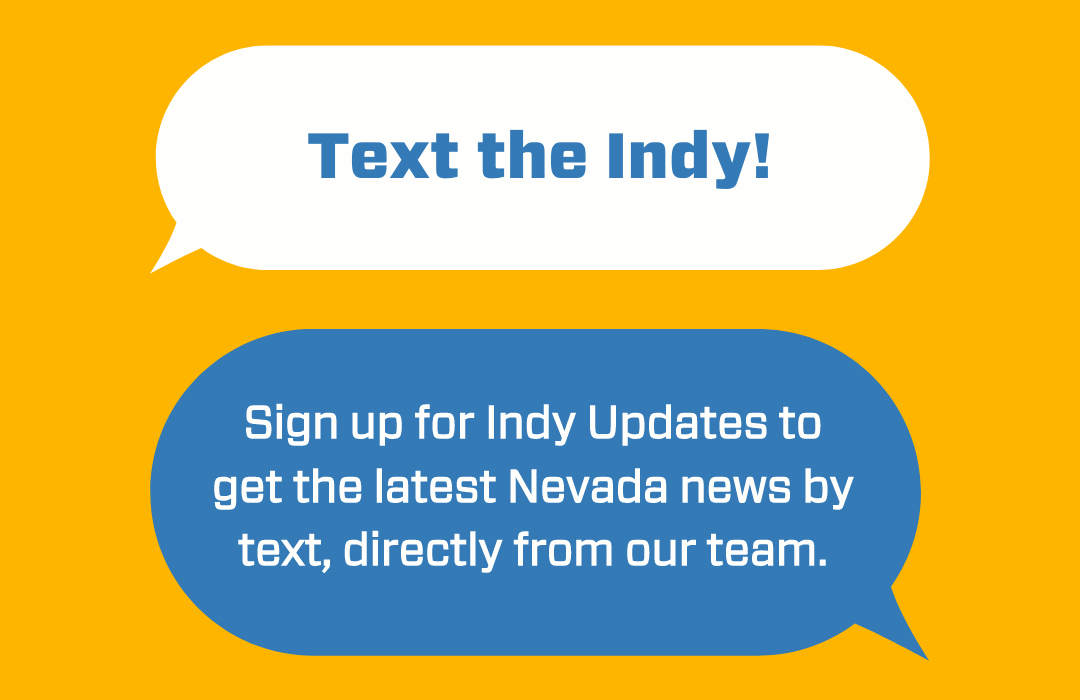 Featured Videos
Comment Policy (updated 4/20/2021): Please keep your comments civil. We reserve the right to delete comments or ban users who engage in personal attacks, use an excess of profanity, make verifiably false statements or are otherwise nasty. Comments that contain links must be approved by admin.