Indy Fact Check: Ad blurs facts behind Chris G.'s vote to increase her salary as a legislator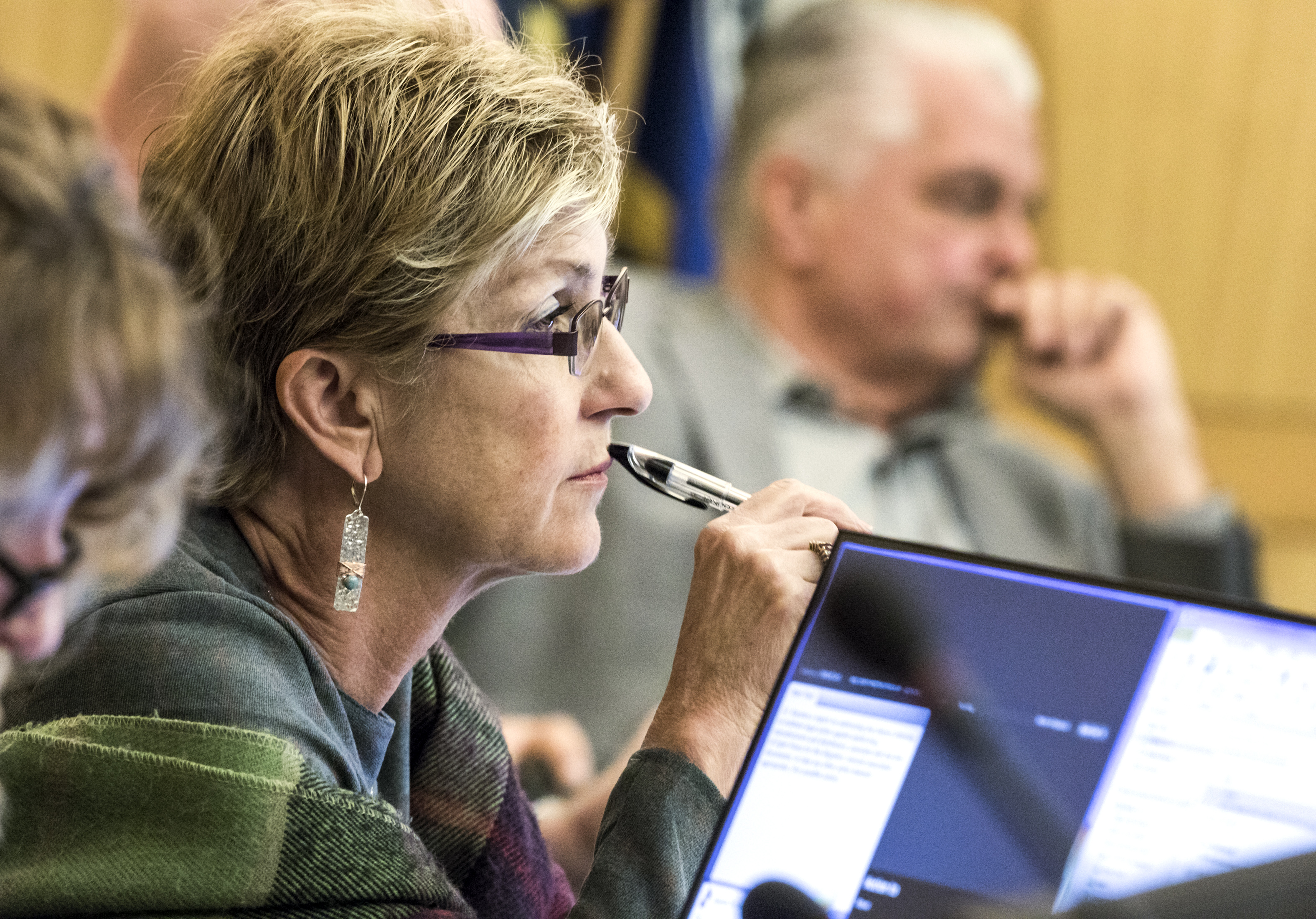 Democratic gubernatorial candidate Chris Giunchigliani's votes from 17 years ago to increase state legislators' pay is coming back to haunt her in the form of attack ads from her primary opponent, Steve Sisolak.
Voiced over a digital triptych of Giunchigliani a man states, "It's the pattern of a career politician. Chris Giunchigliani voted three times to raise her own pay. Supported letting lobbyists to giving secret gifts to legislators like her and even put her husband on her political payroll."
This fact check will focus solely on Giunchigliani's vote to increase her legislative salary.
The ad, which has been copied in mailers and from outside groups supporting Sisolak, says Giunchigliani voted to raise her pay in 2001, 2003 and 2005 during her time as a state Assemblywoman.
Sisolak's campaign has attempted to characterize Giunchigliani as a "career politician," including highlighting a Reno Gazette-Journal story on campaign payments made to her late husband, Gary Gray, and by featuring her votes on pay increases during her nearly 20 years in the state Legislature.
After more than 30 years in Nevada politics, Giunchigliani has amassed a lengthy voting record. But her votes on legislative pay increases aren't as simple as they appear in the campaign material.
Legislative Pay
An important point of context for this claim is that Nevada has a part-time Legislature that only officially meets for 120 days in odd-numbered years.
Although legislative sessions run for 120 days, lawmakers — because of a provision in the state Constitution — are only paid for the first 60 days of the session. State law sets a salary floor for lawmakers at $130 per day, but that number has been indexed to any subsequent raises for state workers, so the number has slowly trickled up to $150.71 per day for legislators elected before the 2017 Legislature.
So legislators can collect a "salary" of just over $9,000, not including a per diem allowance of $142 per day intended to cover "lodging, meals, and incidental expenses" for moving and living in the state capital of Carson City.
Many current and former lawmakers have criticized how the state compensates lawmakers, saying the meager salary doesn't begin to cover the expenses of moving and living in Carson City and all of the interim committees and commitments that legislators are supposed to participate in between sessions.
2001 Vote
The first vote cited was a bill presented in the 2001 session of the Legislature, which was introduced by the Assembly Committee on Ways and Means and came via a gubernatorial task force studying salary and compensation for various public offices, including county officials, judges and lawmakers.
The bill, AB 606, was amended by Giunchigliani to include state Supreme Court justices, sheriffs, district judges and attorneys who had not been awarded an increase in pay in four years.
Consequently, a legislator's daily pay would increase from $130 to $175. Supreme Court and district court judges annual salary would increase to $150,000 and $130,000 respectively.
The bill itself wouldn't have immediately raised legislative pay — the measure would have kicked in during the next legislative session, and would allow legislators to exempt themselves from the salary increase.
Giunchigliani did vote for the bill in committee and on the floor of the Assembly, where it passed on a 36 to 4 tally. But the measure failed to advance out of a state Senate committee and was never signed into law.
2003 Vote
The second pay increase referenced in the ad wasn't really a traditional pay boost — it refers to a proposed amendment to the state Constitution that would result in annual legislative sessions.
The proposed amendment sought to change several sections of the Constitution, including limits of postage for lawmakers and allowing them to call themselves into a special session of the Legislature in "extraordinary" circumstances. It also would have allowed for shorter legislative sessions in annual years, as a way to approve any modifications to the state's two-year budget and to tackle any outstanding policy issues.
Giunchigliani, who said versions of the amendment had been introduced (and rejected) since the 1970s, directly addressed whether the change would result in a salary increase.
"It's not a salary increase, but it is an increase because it's more days," Giunchigliani said during a meeting of the Assembly Committee on Constitutional Amendments in 2003. "The public totally supports legislators being paid for days they work. This would make it very clear. Therefore, if this passed, you're not doing an increase. It's the people saying, 'Yes. That makes sense. I support annual sessions, and I support the notion that you're actually going to get paid for days of work.' I don't think anybody should hide or be concerned about that part of it, because it's not increasing the $130 a day that you receive."
The measure passed out of the state Assembly on a 23 to 14 vote, with Giunchigliani voting in favor. It failed to advance out of a state Senate committee and never became part of the Constitution.
2005 Vote
The only pay raise mentioned in the ad that actually became law was AB462 in the 2005 Legislature.
Although it originally only covered salary increases for the state's constitutional officers — such as governor or attorney general — the bill was amended to not only increase salaries but to increase them in tandem with any percentage increase in the pay of the state's classified employees. That automatic increase was also expanded to cover members of the Legislature.
The bill passed out of the Assembly on a 30-12 vote, with Giunchigliani voting in favor, and was signed into law by Gov. Kenny Guinn in June 2005.
But by the time the billed was signed into law, Giunchigliani had spoken publicly about her aspirations to run for a seat on the Clark County Commission. She left the Assembly to challenge and eventually knock off incumbent commissioner, Myrna Williams, in 2006 and never benefited from the pay increase.
Verdict
The ad claims that Giunchigliani voted to increase her pay three separate times as an assemblywoman. We can confirm that Giunchigliani backed and voted for the bills, but the claims are oversimplified and exaggerated. The charge against Giunchigliani does not give proper context to the votes nor the bills.
The three bills included in the ad affected more than just increasing compensation for legislators. The measures were largely bipartisan. Giunchigliani would not have immediately benefited from the increases, but presumably could have benefited from them down the line.
Although two of the proposed measures were straight pay raises, the proposed constitutional amendment for annual legislative sessions was not. Lawmakers would technically be paid more than they would have otherwise if the measure was adopted, but that's because they would be doing more work — their pay would remain static.
This cherry-picked voting history results in misleading impressions, which is why we rate this a Hardly Abe on our Honest Abe scale.
Disclosure: Steve Sisolak and Chris Giunchigliani have donated to The Nevada Independent. You can see a full list of donors here.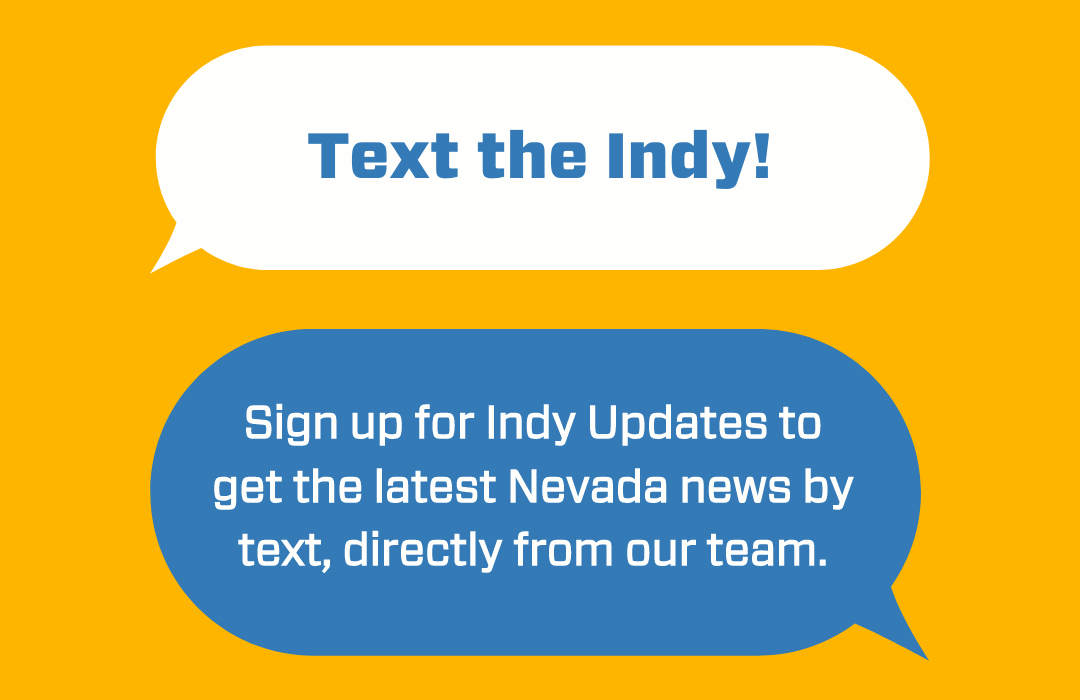 Featured Videos