Indy Fact Check: Giunchigliani ad on Red Rock development, donations to Sisolak needs significant context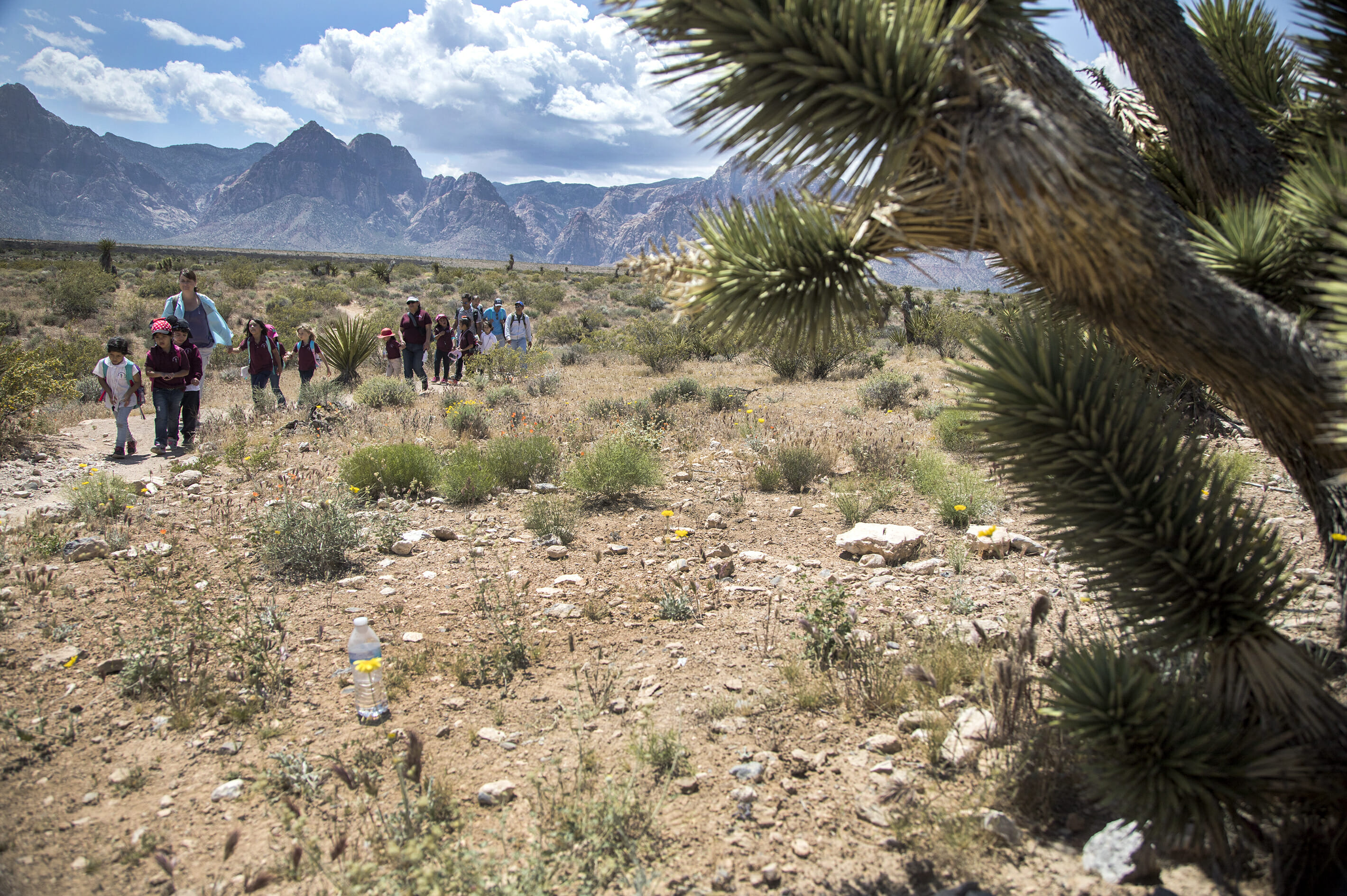 A contentious vote on a planned development near Red Rock National Conservation Area has become the latest attack point in the intense Democratic gubernatorial primary.
A recent television ad from Clark County Commissioner Chris Giunchigliani's gubernatorial campaign features the former assemblywoman riding in a helicopter above the canyon, meeting a school bus filled with children at a conspicuously located table inside the park while she criticizes her primary opponent, fellow Commissioner Steve Sisolak.
"I led the fight against building thousands of houses at Red Rock," she says in the ad. "Steve Sisolak took $10,000 from the Red Rock developer, then voted for the development, robbing the next generation of open space."
On the surface, land-use issues aren't what one would expect in a gubernatorial campaign ad. But a proposed residential development within eyeshot of the conservation area — located on the site of a still-active gypsum mine — became a flash point of contention last year, culminating in an hours-long public meeting and vote over a six-year old concept plan for the development.
Media outlets, including The Nevada Independent, wrote extensively about the vote and the history of the proposed development, which activists panned as a "shady mess" and "typical pay-to-play" politics.
So it's not surprising that Giunchigliani — who was one of two votes against the proposal in February — is bringing the issue back up as a cudgel against Sisolak, who joined four other commissioners in voting to proceed with a 2011 concept plan for the site.
But like most issues with the proposed development near Red Rock, there's a lot more context needed than can be explained in a 30-second sound bite.
Prolonged development
Gypsum Resources and its trust manager, Jim Rhodes, purchased the Blue Diamond Hill property in question in 2002 after another company had proposed a master-planned community at the site.
Rhodes and Gypsum won a court case against Clark County in 2009 over a previous county ordinance that restricted changes to zoning density within the 46,000-acre Red Rock Overlay District, which includes both the conservation area itself and 288 square miles of surrounding land.
The county agreed to settle with the developer in 2010 by creating an "exemption zone" within the overlay district that, according to a 2011 concept plan, would allow for roughly 5,025 homes within the 2,000-acre parcel. Without the exemption, rural zoning designations would require one home per every 2 acres.
Rhodes and Gypsum did not move forward with the development for several years, instead engaging in a prolonged and ultimately unsuccessful land-swap negotiation with the federal Bureau of Land Management (BLM). They approached the county again in 2016, and submitted another concept plan that included requirements laid out by county commissioners on limiting the number of homes and changing the planned access road to the site.
Advocates, including a group called Save Red Rock, began pushing to block the higher density development, but the situation became even more convoluted when county staff essentially admitted that they had mistakenly required the developers to submit an amended concept plan, and discovered that Rhodes and Gypsum had already paid the fees necessary to file the original 2011 plan.
All of those issues came to a head during the Clark County Commission meeting in February 2017, where commissioners presided over a 7-hour hearing with more than 130 speakers mostly opposed to the county moving forward with any development on the site.
Ultimately, the commission voted 5-2 to withdraw the 2016 plan and go forward with the 2011 plan, with Giunchigliani and Commissioner Lawrence Weekly casting the dissenting votes. Commissioners who voted in favor, including Sisolak, said they were concerned about potential litigation against the county if it rejected the plan again, and stressed that any development still needs to go through a multi-step process including a "more-detailed specific plan, public facilities needs assessment, a development agreement and zoning designation changes."
"We did not vote to put one house, one street light, one road, one store on Blue Diamond Hill," Sisolak said at the time. "We did not allow him, by our vote, to put anything up there."
Future development
Since the vote, little action has been taken on the proposed development. Save Red Rock, a group vocally opposed to development near the canyon, filed a lawsuit over the 2011 concept plan in December of 2016, and a jury trial over the issue is scheduled for September 2018.
A Gypsum Resources representative, Ron Krater, told a county advisory council in February that Rhodes was planning to move forward with the development project based on the 2011 concept plan, but with several key differences including a "significant" reduction in the number of planned houses and density and that non-residential land use had been taken out of the plan.
Regardless, it will still take several years and more votes of the County Commission to move forward with any proposed development. Providing water alone for the site would require 6.5 miles of pipeline, three reservoirs and three pumping stations just to get water up the 1,200 feet to the property, a Southern Nevada Water Authority spokesman told The Nevada Independent last year.
Sisolak also told reporters after the vote that he doubted the full commission would approve 5,025 homes on the property, as the 2011 concept plan calls for.
"Open Space"
Giunchigliani's ad also posits a geographical question — just how far outside the conservation area itself can be referred to as "Red Rock."
While her ad features the stunning rock formations and scenic vistas that make Red Rock Canyon one of the biggest non-casino draws in Las Vegas, the proposed development itself isn't technically inside the conservation area.
Also, the proposed development site is currently the site of an active gypsum mine (also owned by Rhodes), and isn't pristine wilderness. In a rejection letter for a proposed land swap, the BLM wrote that the site had multiple issues including "hazardous mining features such as adits, shafts, pits filled with water, and surface debris."
That said, advocates against the development say that creation of a large master-planned community in such close proximity would have a significant impact on the park itself, given the increases in traffic congestion, needed services and other issues that would come from building thousands of homes near the conservation area.
Campaign contributions
Sisolak did indeed take $10,000 from Harmony Homes Inc. — one of Rhodes' companies — in 2015, according to campaign finance reports. Giunchigliani also took $5,000 from a Rhodes-related firm in 2006.
He also reported receiving $10,000 each from Jay and Sharyn Brown. Jay Brown, a powerful lobbyist and figure in Southern Nevada local government, represented Gypsum and Rhodes during the February hearing over Red Rock.
Although her ad points out the Sisolak donation, Giunchigliani herself downplayed any impact the campaign contributions had on influencing her fellow commissioners' votes. "I just don't think that's the case," she said at the time.
Verdict:
Giunchigliani's ad claims Sisolak took $10,000 from the "Red Rock developer," and then voted for the development of thousands of homes which robbed the next generation of "open space."
Few things in politics are black and white, and land use and zoning issues aren't one of them. Nothing in the ad is blatantly inaccurate — Sisolak did take $10,000 in campaign contributions from Rhodes, and did cast a vote over the concept plan that complied with the wishes of the developer, despite loud protests from conservationists.
But those facts alone are devoid of context needed to understand the vote — and the project. The ad uses the past tense to refer to the development plan, whereas many more steps and commission votes will be required before anything is approved to be built on the site. Using camera shots of the conservation area itself is misleading, as the development is actually planned for an area near the area that contains an active gypsum mine.
Because the ad requires substantial context to understand correctly, we rate the ad Hardly Abe.
Disclosure: Steve Sisolak

 and 

Chris Giunchigliani

 have donated to The Nevada Independent. You can see a full list of donors here.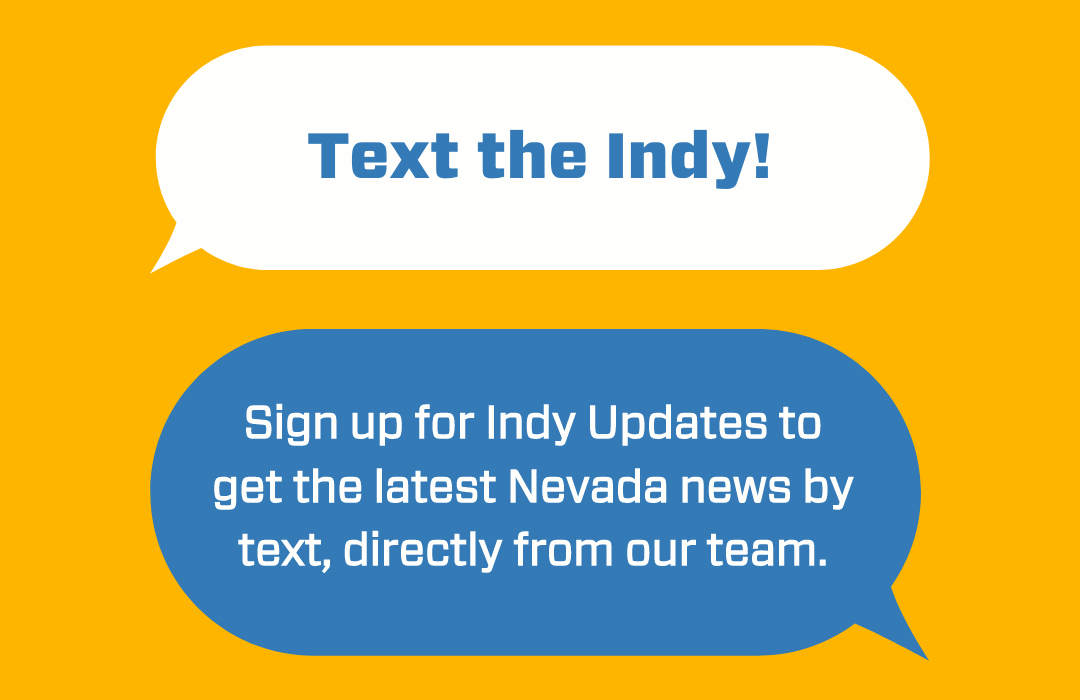 Featured Videos
Comment Policy (updated 4/20/2021): Please keep your comments civil. We reserve the right to delete comments or ban users who engage in personal attacks, use an excess of profanity, make verifiably false statements or are otherwise nasty. Comments that contain links must be approved by admin.