Indy Fact Check: Rooftop solar would change, but likely not be eliminated, if energy choice ballot question passes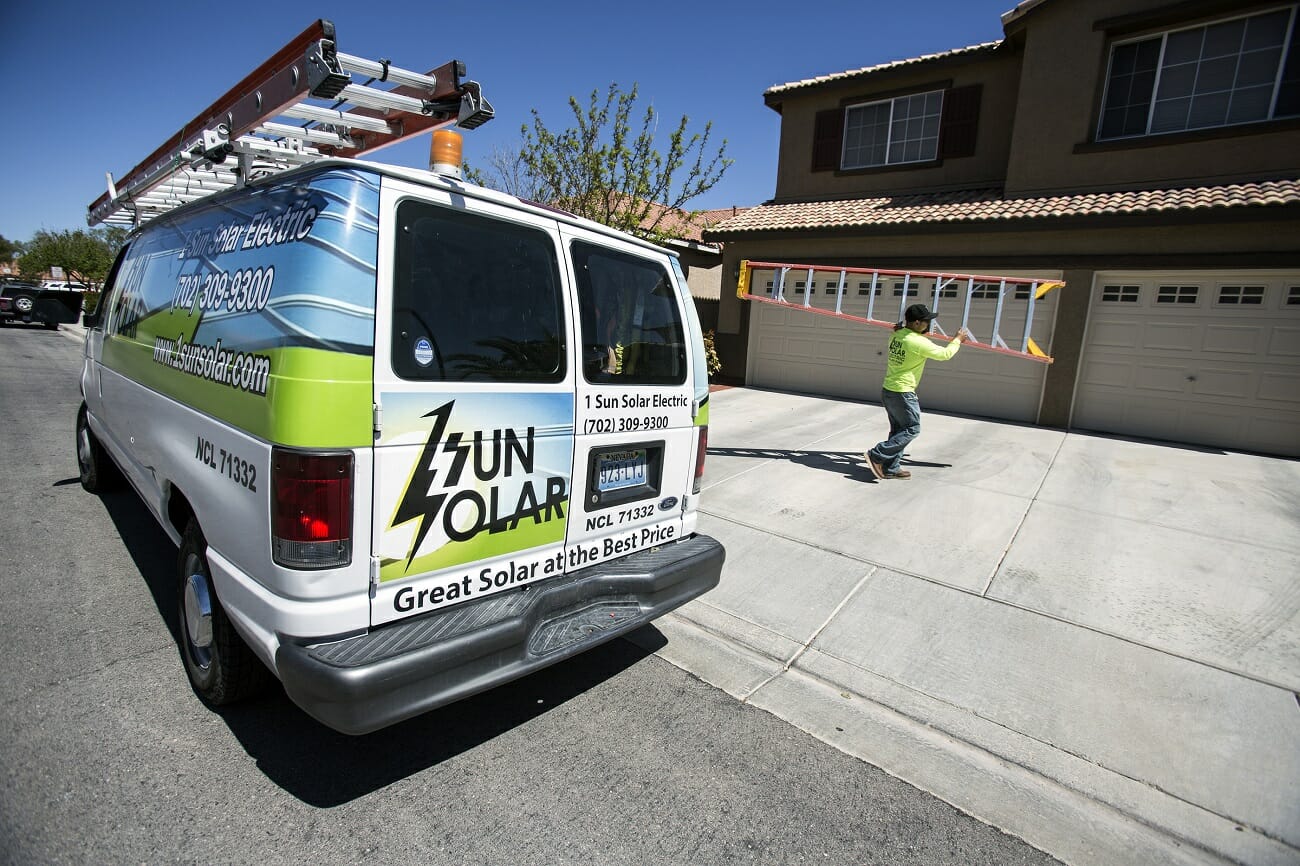 The end of rooftop solar?
Hinting at such apocalyptic questions has become a mainstay in campaign ads run by opponents of the Energy Choice Initiative, a proposed constitutional amendment that would require Nevada to drop its current electric monopoly model and move to a competitive retail market by 2023.
The Coalition to Defeat Question 3 (which has been almost entirely funded by the state's incumbent utility, NV Energy) has seized the politically popular issue of rooftop solar as a possible casualty if the ballot measure were to pass in 2018.
"Question 3 would also eliminate Nevada's current rooftop solar program, which serves thousands of homes," a narrator for a recent digital ad with more than 145,000 views said.
The claim, which has been repeated on social media by the campaign, has elicited a staunch response from proponents of the ballot question, who have called such an assertion "patently false," an "absurdity" and "insulting."
The issue of net metering — a billing mechanism where rooftop solar owners are credited for adding surplus energy generated back onto the electric grid — has simmered recently but as recently as 2016 was such a contentious issue that even presidential candidates mentioned it during campaign stops in Nevada.
The Yes on 3 campaign — which is being largely funded by the Las Vegas Sands and Switch — has also been quick to point out that NV Energy funded a PAC that sought to prevent a referendum on a state law criticized as limiting the rooftop solar industry.
Campaign rhetoric aside, the potential massive changes for Nevada's electric market and huge regulatory and legal undertakings required if Question 3 becomes part of the constitution promise to affect just about every aspect of the state's electric system, including rooftop solar.
Solar Wars
The battlefield scars from Nevada's last fervor over rooftop solar are only recently healed. The troubles began after the 2015 Legislature approved a bill that would cap net metering rates once the market reached a certain size, at which point the state's Public Utilities Commission would be required to set new rates that didn't shift any costs required by net metering customers to regular customers of the utility.
Once the cap was hit in December, the Commission "corrected" course and slashed reimbursement rates for net metering customers, including those who had already signed up for the program. Although the decision was made so that net metering and other customers would be treated "equally" without cost sharing, in real terms it meant that the up-front cost of installing a rooftop solar system couldn't be made up through favorable reimbursement rates — leaving thousands high and dry without any way to make up the substantial investment. That in turn left hundreds of people without a job, as major solar companies decided to leave the state.
A rancorous battle between solar homeowners and installers against NV Energy and the PUC ensued — including an attempt to reverse the decision via a ballot measure, mentions by presidential candidates including Vermont Sen. Bernie Sanders, and huge protests with celebrity appearances at the nominally quiet PUC meetings.
The anger subsided somewhat when the PUC in September 2016 agreed to "grandfather" in existing solar customers to a more favorable rate. But many state lawmakers — some of whom campaigned for office on the promise to "bring back solar" — entered the 2017 legislative session with a clear goal in mind to revitalize the industry.
After numerous amendments and legislative to-and-fro, the final compromise bill passed with bipartisan support and was signed into law by Gov. Brian Sandoval. The new bill allows for the full-value reimbursement of any "net" electricity produced by a rooftop solar system and back to the grid credited against a power bill and a decreasing reimbursement scale for any excess electricity generated over the total consumed.
Initial indications are that the industry has recovered — a utility executive testified last month that it had received more than 9,400 net metering applications since the new rules took effect, and about 36 megawatts of capacity have been installed as of July 31 (one megawatt of solar can power about 150 homes).
Studies & Reports
Numerous studies that have attempted to grapple with the hefty task of determining how best to implement a retail energy market in Nevada have largely concluded that the immediate future of the current net metering program is uncertain if the initiative passes in 2018.
A lengthy report by the Nevada Public Utilities Commission released in April found that passage of the ballot measure would "likely re-open the (net metering) debate," given unanswered questions about whether such a system could thrive in an open market. Other states, such as California and Texas, left certain areas untouched by retail markets, meaning there was "reasonable uncertainty" about how the program would function in a truly competitive market.
"The constitutional amendment appears sweeping in its scope and, therefore, reasonable uncertainty about the future of NEM (net metering) must be acknowledged," it stated.
The report also underlined a "legal reality" that the new constitutional change would override any existing legislation, and predicted that passage of the measure "very likely invalidates" the bill passed by the 2017 Legislature cementing more favorable rates for net metering customers.
Similarly, the nonpartisan think tank Guinn Center for Policy Priorities' report found that the state's net metering program faced an uncertain future if the ballot measure were to pass. Although it may not formally invalidate existing law allowing for the program to exist, the report stated that the predicted requirement that NV Energy stop providing power entirely would in effect block the current law as written.
"If NV does not supply generation, then, by definition, it is not a supplier than can provide retail rates," the report stated. "Therefore, there would be no entity in the market with the ability to provide the net metering service. In the absence of further clarification, the right to energy choice seems incompatible with the rights guaranteed to net metering customers."
A report issued by the Governor's Committee on Energy Choice — a 25-member advisory board composed of lawmakers, energy experts and supporters and opponents of the ballot question — recommended that the 2019 Legislature take up the issue, but didn't elaborate further.
The report, though, recommended that if Nevada joins an out-of-state Independent System Operator as part of a wholesale electric market, it maintain the ability to control "popular demand-side" programs such as net metering.
Implementation
Backers of the ballot measure who have called the advertisement misleading have largely relied upon a provision of the net metering legislation passed by 2017 Legislature that sought to place an anticipatory provision that would protect rooftop solar customers if the constitutional amendment were to pass.
The amendment, which was adopted four days before the end of the 120-day legislative session, stipulates that if the Legislature creates a retail electric market (which it would be required to do under the ballot question), it would then:
Define any seller of electricity as a "utility" required to fill out the requirements of the new net metering law

Require the PUC to prohibit any new electric sellers from "impeding or interrupting the operation or performance or otherwise restrict the output of an existing net metering system"

Require net metering customers to pay "any costs" charged to other customers by new sellers of electricity that they otherwise would be required to pay if they weren't already rooftop solar customers
Finding a solution that would allow further growth of rooftop solar without being forced to start over if the ballot measure were to pass was brought up as a concern by some legislators at the time. In a May 24 meeting of the Senate Committee on Commerce, Labor and Energy, Republican Sen. Heidi Gansert said she was concerned about how the provisions of the bill — without the later amendment — would work in a future retail market.
"If we have open, competitive markets and different providers of energy in the state, I am not sure how this bill would work," she said at the time.
But supporters claim the enacted provision of the bill should jibe with language in the proposed constitutional amendment designed to give state lawmakers leeway in keeping strong renewable energy policies in place even in a retail market.
The portion in question reads as follows: "Nothing herein shall be construed to invalidate Nevada's public policies on renewable energy, energy efficiency and environmental protection or limit the Legislature's ability to impose such policies on participants in a competitive electric market."
But skeptics question whether the constitutional provision cited by supporters could conflict with other parts of the proposed amendment. Democratic Assemblyman Chris Brooks, a vocal critic of the ballot measure and the sponsor of the 2017 net metering bill, said he was concerned that net metering requirements imposed by the state would conflict with newly created unfettered constitutional right for participants in a new market to "sell, trade or otherwise dispose of electricity."
"The language is vague and open to interpretation, and my concern is that anything we do at the state level to encourage renewable energy or to protect rooftop solar can be challenged and will be challenged," he said in an interview.
Although the initiative states that the Legislature may enact legislation "consistent with this act" prior to the planned 2023 implementation, Brooks said the core tenets of his 2017 legislation — including reimbursing customers at the retail rate for produced energy returned to the grid — would need to be revisited if the ballot measure were to pass.
"The current solar scenario envisions one thing, and that one thing is a vertically integrated utility that we currently have keeping all rooftop solar customers in same rate class as all other customers, and guaranteeing them a certain rate of returned energy based on what other customers pay," he said. "That is most certainly going away."
But what exactly could be going away isn't necessarily net metering — it's the existing structure of the program. Rather, as energy experts point out, many of the 22 states with a retail electric market do in fact have net metering programs, just with variances in how the programs are managed between utilities and new energy suppliers in the market.
"There's no fundamental obstacle to a market that has both net metering and retail choice," said Justin Barnes, a clean energy analyst with EQ Research.
Barnes, who laid out future net metering possibilities for the state in a January presentation to the Governor's Committee on Energy Choice, recommended that policy makers keep as much of the current net metering system in place as possible, to cut down on any potential confusion or miscommunications that could happen between suppliers and utility companies.
Barnes said that the state could require new retail suppliers to offer net metering programs, or make it optional. Nevada could also require NV Energy to continue serving as a utility and serve net metering customers, although the company's leadership has made it clear it has no interest in operating as a supplier in a retail electric state. Operating a net metering program and calculating the "netting" of electricity sent back to the grid could fall either to new suppliers, the existing utility company providing transmission services, or could be carried out by both.
"It's not necessarily impossible to make net metering look more or less the same for the customer as it looks under a regulated regime," he said. "In some cases, or depending on how retail structure looks like, it's certainly possible there would need to be some adjustment."
Although most states with net metering programs adopted them before or concurrently with switching from a monopoly structure to a retail structure, Barnes said Nevada could avoid growing pains or mistakes made by other states and immediately adopt their best practices.
Overall, Barnes said it was difficult to predict what changes the state might need to make for a net metering program to work if the state adopts a retail choice market, given that many of the decisions would come after larger choices are made on the actual scope and boundaries of the new retail market.
"It's totally a matter of terminology and clarification of responsibilities," he said.
Conclusion
Recent campaign ads from the Coalition to Defeat Question 3 say that passing the Energy Choice Initiative in 2018 would "eliminate Nevada's current rooftop solar program."
The word "current" is doing quite a bit of heavy lifting in these advertisements. There is an abundantly high likelihood that state lawmakers will need to revisit the current net metering system for rooftop solar customers if the ballot measure passes, if only to further define certain aspects — such as how to define the "retail rate" when there are multiple sellers of electricity as opposed to one vertically integrated monopoly — of the existing legislation. But that shouldn't be taken to mean that net metering itself would go away if the ballot measure passes.
Advocates and opponents obviously differ in how much tweaking would need to be done if the measure passes, but there is no evidence that a net metering program would be incompatible with Nevada under a retail electric market. There are substantial questions as to how state-driven policies would work given newly created constitutional rights to buy and sell electricity unfettered, and it's easy to imagine the ultimate answer will come via a court decision if the measure were to pass.
All that said, the ad is technically correct to say the current net metering program for Nevada rooftop solar customers would likely be changed if the ballot measure passes. But if the preceding 2,200 words aren't enough of an indication, there's substantial context needed to parse what exactly would happen to rooftop solar owners if the measure passes.
For those reasons, we rate the ad Almost Abe.
Disclosure: Switch and NV Energy have donated to The Nevada Independent. You can see a full list of donors here.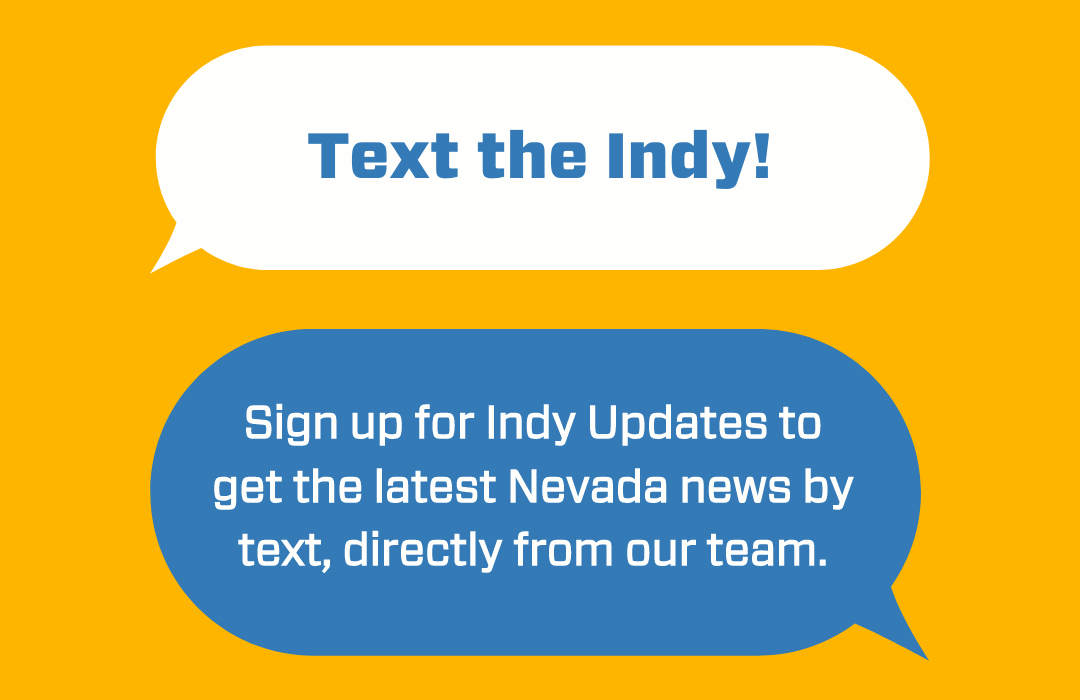 Featured Videos