Indy Gaming: A second ballot referendum clouds California's sports betting's future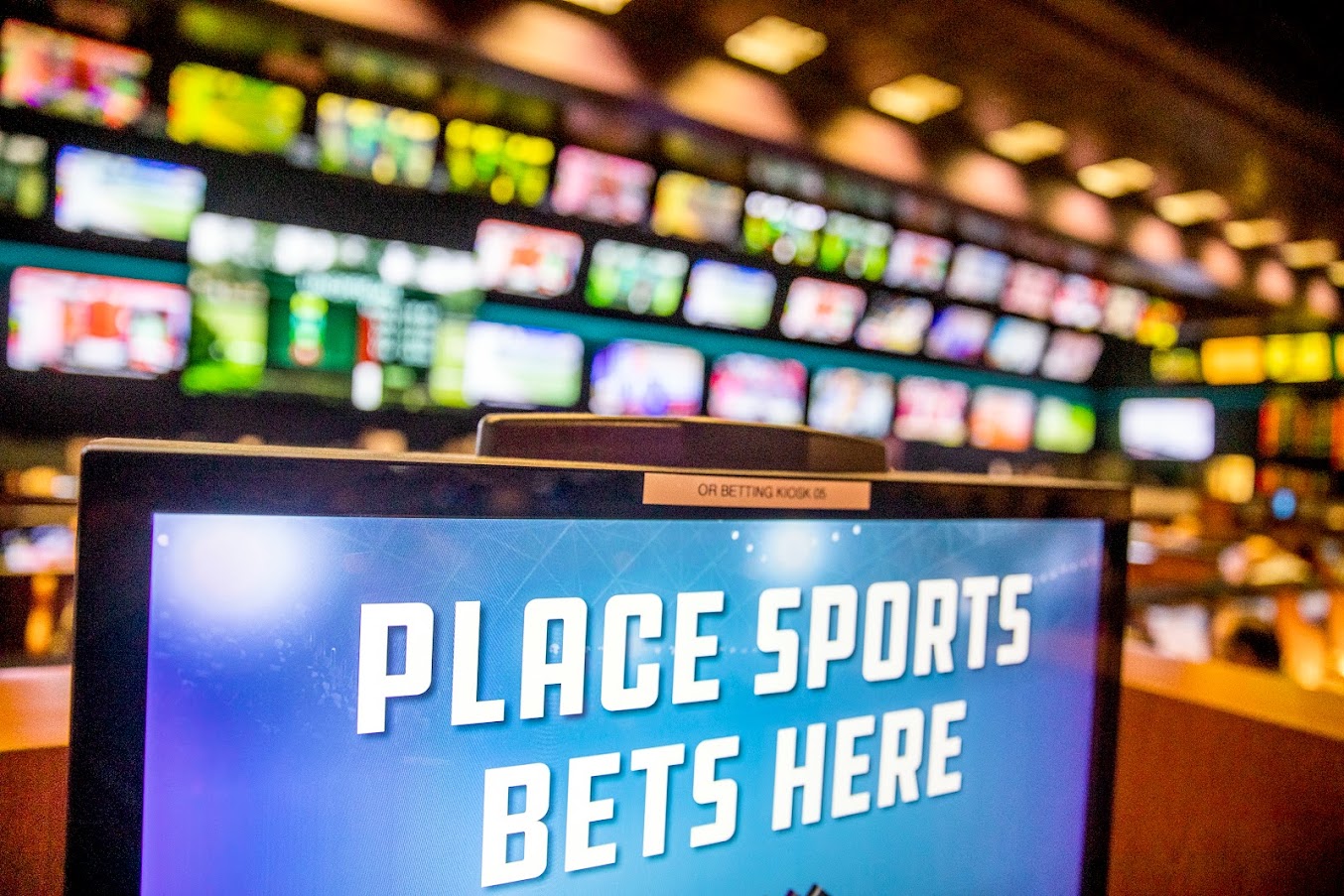 Good morning, and welcome to the Indy Gaming newsletter, a weekly look at gaming matters nationally and internationally and how they tie back to Nevada.
If a colleague or associate emailed this newsletter to you, please click here to sign up and receive your own copy of Indy Gaming in your inbox. — Howard Stutz
---
The effort to legalize sports betting in California just got a little more complicated.
The largest state in the U.S. with some 40 million residents, California is considered the most lucrative prize in the fast-moving sports betting growth trajectory. But the state could offer voters two different ballot referendums in November 2022 on the issue.
Less than three months after an alliance of the state's Indian gaming tribes qualified a sports betting measure that would allow retail sportsbooks inside tribal casinos and at several privately-operated racetracks, a coalition of small cities announced last week it would seek to qualify a competing question.
The second measure is far more inclusive, giving a sports betting opportunity to California's card room casinos, racetracks, 19 professional sports teams and the tribal casinos.
There are differences in the two measures. The tribes' referendum doesn't include mobile sports betting and bans wagers on games involving California's colleges and universities. The cities want mobile sports betting and want to allow sportsbooks to accept wagers on the schools' games.
"We feel like sports wagering belongs to everyone," Gardena Mayor Tasha Cerda told The Nevada Independent. The Los Angeles-area city suffers from high rates of homelessness, housing shortages and crime, and views potential tax revenues from legal sports betting as a way out of its hole.
Helen Fisicaro, vice mayor of Colma in San Mateo County, has the same opinion.
"The revenue we generate from making sports wagering legal … will ensure that those who are most in need will receive food, housing, and other vital and necessary basic life services," she said.
The cities believe a wide-ranging sports betting playing field — including mobile wagering — will significantly damage the illegal and unregulated offshore sports betting market.
There is another big difference between the ballot questions. The tribes are seeking a 10 percent tax on sports wagers. The cities are proposing a tax rate of 25 percent.
The tribes began their sports betting effort in late 2019, originally hoping to qualify the question for the November 2020 ballot. But the pandemic set back the timeline and signature gathering efforts. After a federal judge gave the tribes more time, they gathered more than 1 million signatures and the referendum was approved for next year.
The cities began their efforts this month, and once the state attorney general signs off on the language, the cities will have until next April to gather nearly 1 million signatures.
Gaming attorney Daniel Wallach doesn't think that will be a challenge.
"California has by far the most expansive group of potential participants in the U.S.," Wallach said. "Qualifying will be easy. There will be support for both questions."
Wallach speculated that a third effort could surface before a deadline next week to turn in ballot referendum language for 2022.
Backers of the cities' initiative said they plan to talk with card room casinos and the tribes about combining the efforts.
That won't go far.
California Gaming Association Executive Director Joe Patterson said his organization, which represents the state's 70-plus card room casinos, hasn't taken a position on the new proposal. But it's clear where the trade group stands on the tribe's ballot question.
"We do strongly oppose the self-serving tribal casino monopoly initiative that will only benefit wealthy tribal casino operators to achieve their goal of a gambling monopoly with no benefits for California residents," Patterson said in an email.
The tribes' reaction to a potential second ballot question was what you might expect.
Jacob Mejia, who oversees government affairs for Southern California's Pechanga Indian Tribe and is a spokesman for the tribal coalition, said the cities are just a front.
"This measure is not about sports wagering," Mejia said in an email. "It is a deceptive ploy funded by a single card room to give Nevada-style casino games to card rooms that have been fined over $8 million for misleading state regulators and violating anti-money laundering laws."
Mejia pointed to a campaign disclosure form filed with California on Aug. 9 that listed a $25,000 contribution from Bay 101, a San Jose-area card room casino, to Cities for Responsible Sports Betting.
Laughing in the background is Nevada's sports betting industry.
Conceivably, California could pose a threat to Nevada's sportsbooks, which have rebounded from the pandemic-influenced declines last year during the first six months of 2021. The books are on pace to shatter the state's annual records for wagers and revenues that were recorded in 2019. Through June, sportsbooks collected $3.3 billion in bets, an increase of 32 percent compared to 2019. Sports revenue of $207 million is already 56.2 percent ahead of the 2019 total.
Global Market Advisors Partner Brendan Bussmann isn't sold on the newest effort in California.
"One has to question the validity of this initiative since it tried to placate every potential stakeholder without hardly talking to any of them and puts in a tax rate that simply does not work," Bussmann said.
With the card rooms and tribal casinos at war once again, the gaming consultant said he's getting flashbacks of California's other failed expansion efforts.
"Should this initiative qualify on the ballot or any others that may come along, it will definitely cloud the ability to get sports betting done on the ballot and likely kick the can down the road," Bussman said. "One only has to point to the failed push for online gaming from 10 years ago to see how this story will potentially unfold with nothing happening."
Cashless gaming in Pennsylvania involves two Las Vegas companies
Two Las Vegas-based gaming equipment suppliers are fueling Penn National Gaming's cashless wagering technology in the casino operator's home state.
A casino management system developed by privately held Acres Gaming is enabling cashless wagering to take place at the $120 million Hollywood Casino York, Penn National's third casino in Pennsylvania, which opened last week. Everi Holdings, a gaming equipment and financial services provider, is supplying the mobile wallet technology used in cashless wagering.
Acres and Everi have teamed up to offer the same technology for Penn National's other two casinos in Pennsylvania — Hollywood Casino at Penn National Racecourse and Meadows Racetrack & Casino. Penn National operates 43 casinos in 20 states, including M Resort in Henderson and two casinos in Jackpot, Nevada near the border with Idaho.
"We are thankful for the hard work and collaboration with Acres and Everi in helping us deliver industry leading customer engagement technology," Penn National Executive Vice President of Operations Todd George said in a statement.
Acres Gaming was founded by John Acres, who invented the casino industry's first player tracking system. That product, along with other innovations, earned him induction into the American Gaming Association's Gaming Hall of Fame in 2016.
The current casino management system is called Foundation.
"Penn National's technical team very quickly harnessed the power of Foundation to deliver the best cashless gaming system in the industry," Acres said.
Everi's mobile digital wallet enables casino operators to offer cashless and contactless funding of electronic game play across the casino floor. The wallet is now being used in 11 gaming properties across the U.S., including both tribal and commercial operators.
Hollywood Casino York is considered a "mini-casino" in Pennsylvania. It houses just 500 slot machines, 24 table games and Barstool Sports retail sportsbook.
B Riley Securities gaming analyst David Bain told investors that Everi generates 40 percent of its annual cash flow from its financial technologies business, an area that will continue to expand as its mobile continues to gain usage in the casino industry.
"Out of the heights of COVID, casino regulators and industry leaders have sought to expand the digital and cashless (gaming) opportunity," Bain said. "Resulting benefits of an ongoing transition to cashless for casinos are multifold, ranging from intelligence (better player tracking), increased velocity of play potential, lower costs and portability of loyalty."
Other items of interest: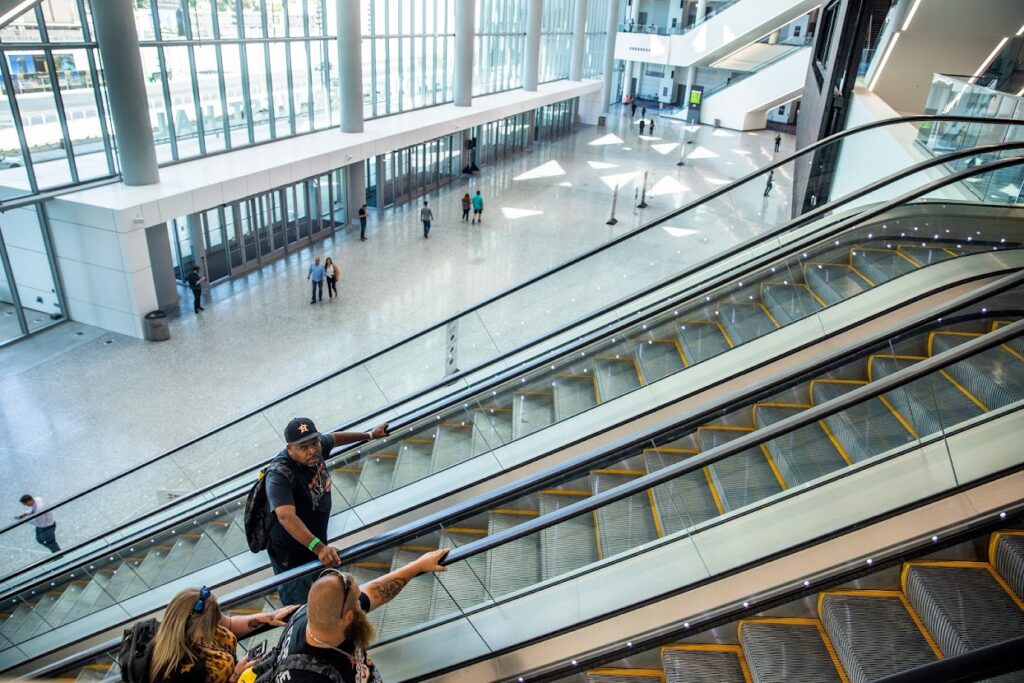 SIAL America in Las Vegas, a tradeshow and conference focused on the $1.5 trillion food and beverage market in the U.S., was announced Tuesday for the Las Vegas Convention Center. Las Vegas is the first U.S. market for the tradeshow, which has held events in Paris, Canada, China, the Middle East, India and Jakarta. SIAL is scheduled for March 22-24, 2022. "SIAL's arrival reinforces Las Vegas' position as a premiere culinary destination with world-class restaurants and dining experiences," LVCVA Chief Operating Officer Brian Yost said in a statement. "We look forward to providing the show's organizers, exhibitors and attendees with an experience that can only be found here." The show is being produced by Emerald Holding and Comexposium, which said the tradeshow "underscores the ever-increasing importance of creating a single event for the food industry."
The American Gaming Association said last week that plans are moving forward to host the Global Gaming Expo Oct. 4-7 at the Sands Expo and Convention Center. A virtual version of the gaming industry's largest conference and trade will run parallel with the in-person event. AGA CEO Bill Miller said during a conference call last week that government restrictions on international travel may be keeping down attendance numbers from visitors outside the U.S. "I'm not sure what we can do about changing policy surrounding international visitation," Miller said. "It's kind of outside our hands." Miller said G2E primarily draws "primarily a domestic audience. He added the show's producers will abide by all Clark County requirements surrounding COVID-19 mitigation efforts. Currently, there is a mask mandate for all attendees of any indoor event regardless of vaccination status.
A London-based gaming analyst told investors that MGM Resorts International may not be able to acquire its 50-50 joint venture partner in the sports betting and online gaming business BetMGM. The casino operator's $11 billion bid on United Kingdom-based Entain Plc was rejected in January as being too low. Jefferies analyst James Wheatcroft said last week that Entain's financial profile has gotten much stronger in the past six months. He said the company, "Laid out a long runway of growth in existing and new markets, with differentiated tech playing a key role. We do not foresee any material change to medium-term consensus estimates." He also said Entain investors "should now be more reassured around future growth, possibly making an MGM return more difficult."
Speaking of BetMGM, the company was one of three sports betting providers added to the National Football League's list of "authorized sports gambling partners. WynnBet, the sports betting arm and Wynn Resorts, and PointsBet were added after agreeing to purchase official NFL data from league partner Genius Sports. The companies will be able to advertise on broadcasts involving NFL teams. In April, DraftKings, FanDuel and Caesars Entertainment became the NFL's "official sports betting partners" at a combined cost of nearly $1 billion. Through the agreement, the gaming companies have the "exclusive ability" to utilize NFL trademarks within their sports betting operations both in retail settings and online. The sportsbook operators will also engage with fans through NFL-themed free-to-play games.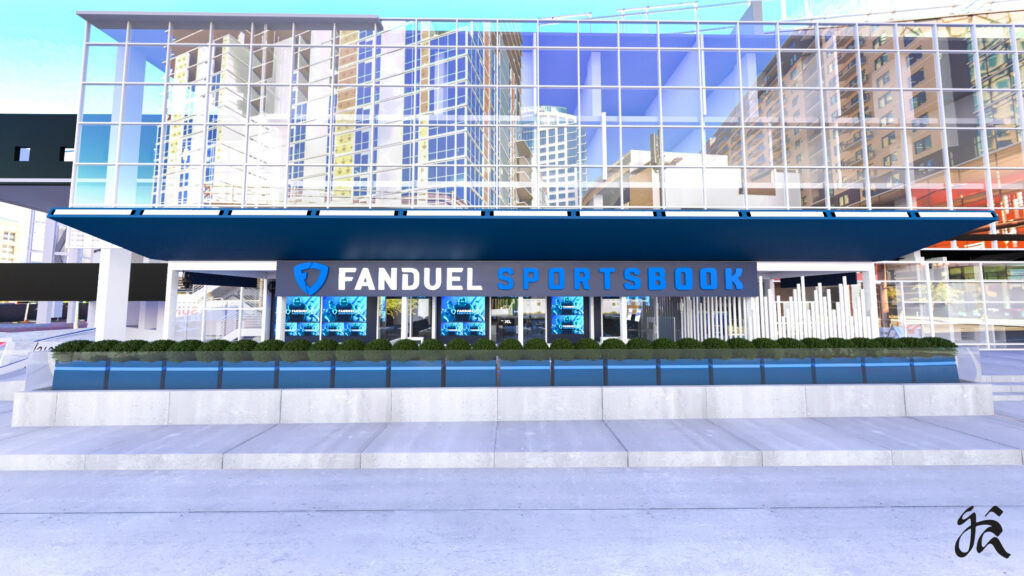 Las Vegas sports bettors will finally have access to a FanDuel sportsbook — if they make the four-and-half-hour drive to Phoenix. The company unveiled renderings last week for its retail sportsbook inside the Footprint Center, home to the NBA's Phoenix Suns, WNBA's Phoenix Mercury and indoor football's Arizona Rattlers. FanDuel has an agreement with the Suns to be the team's sports betting partner, which includes both a retail location at the arena and online presence. The facility, which could open later this year, will be 7,400 square feet with an outdoor terrace, multiple televisions and 35-foot tall video wall. The sportsbook will be open year-round.
The Nevada Independent is raising $200,000 by Dec. 31 to support coverage of the 2024 election.
Tax-deductible donations from readers like you fund this critical work.
If you give today,your donation will be matched dollar-for-dollar.
Give + Get Matched
Featured Videos