Indy Gaming: Durango cost grows by $30 million as Red Rock considers next move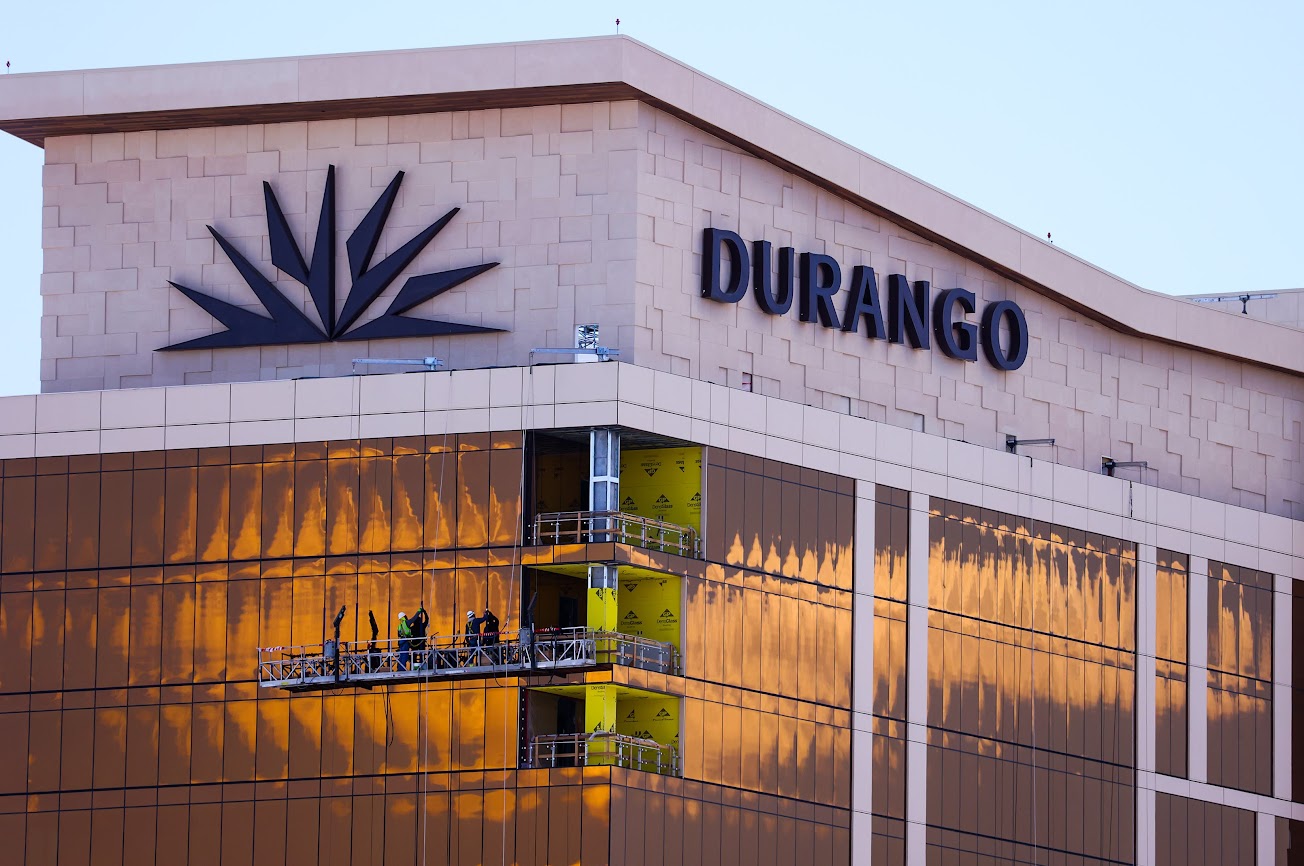 Good morning, and welcome to the Indy Gaming newsletter, a weekly look at gaming matters nationally and internationally and how the events tie back to Nevada.
If a colleague or associate emailed this newsletter to you, please click here to sign up and receive your own copy of Indy Gaming in your inbox. - Howard Stutz
---
Red Rock Resort's first new Las Vegas hotel-casino in more than 15 years got a little more expensive.
Company officials said last week the budget for the under-construction Durango Station has grown by $30 million, raising the price tag to $780 million for the project in southwestern Las Vegas.
On the company's first-quarter earnings conference call last week, Red Rock CFO Stephen Cootey said a decision to expand the size of the 83,000-square-foot casino floor for "an additional 360 gaming positions" was the primary reason for the budget increase. The expansion would contain a mix of slot machines and table games.
"We believe that a larger casino footprint will better align the product offering with the anticipated growth and favorable demographics in the area surrounding Durango," Cootey said in his prepared remarks.
He added that costs were also rising for construction, labor and securing building materials.
Durango is expected to open later this year on a 50-acre site near Durango Road and the 215 Beltway. Red Rock has said previously the casino is in an underserved area of Las Vegas and roughly 5 miles from the nearest competition.
Gaming analysts remarked following the conference call that the number of local-focused casinos shrunk following the 78-day statewide gaming shutdown in 2020 amid the COVID pandemic. Red Rock never reopened Texas Station in North Las Vegas and its two Fiesta properties in North Las Vegas and in Henderson. The company has since demolished the buildings and is selling the land for nongaming use. Boyd Gaming also never reopened the Eastside Cannery on Boulder Highway.
"We think the Las Vegas Locals market is special and unique within gaming," J.P. Morgan gaming analyst Joe Greff told investors in a research note following Red Rock's conference call. "The supply picture is bright and demand continues to be boosted by a population influx from high tax states like California, which is generating more jobs locally and increasing the local mix towards a higher annual income."
CBRE Equity Research analyst John DeCree said the expansion "should be a home run" for Red Rock, which hinted at looking into a second phase for Durango.
Red Rock owns more than 522 acres in Southern Nevada for future developments including sites in Henderson, North Las Vegas and on the southern end of Las Vegas Boulevard at Cactus Avenue. DeCree said a site near the Inspirada community in Henderson was most likely the next development.
"Whichever project they choose to pursue next, it would likely not be undertaken until Durango is ramped, which could be 18-36 months from opening," DeCree wrote in a research note.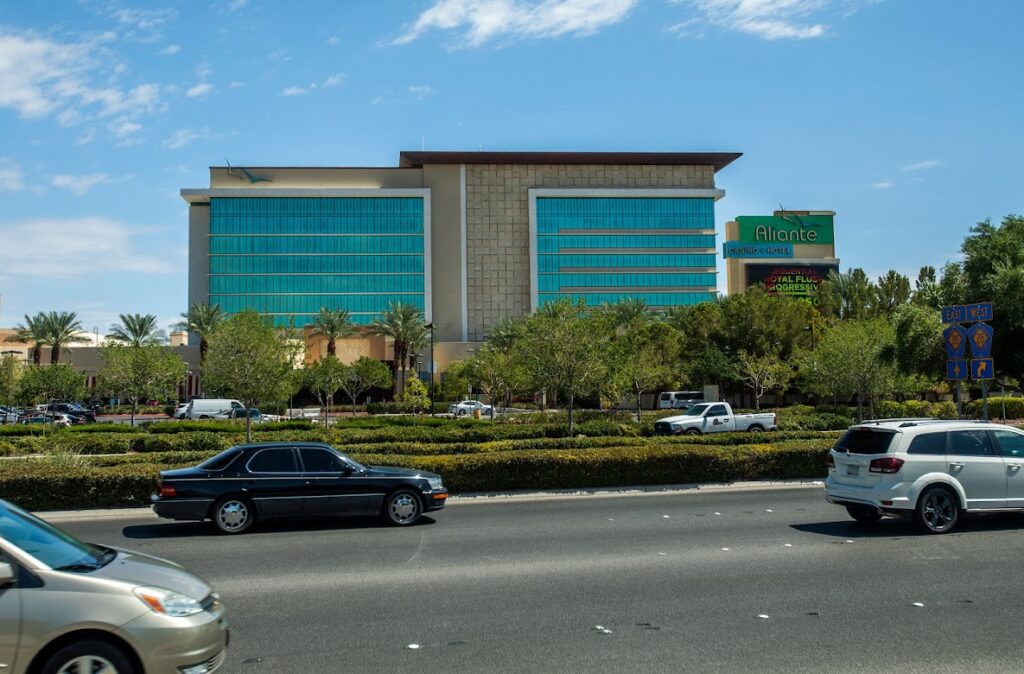 Red Rock — when it was known as Station Casinos — last opened an all-new casino resort in November 2008 with the $622 million Aliante Station in North Las Vegas. The resort had a similar number of hotel rooms but a larger 125,000-square-foot casino.
A year later, the company filed Chapter 11 bankruptcy protection and Aliante was taken over by company investors in the reorganization. Boyd Gaming bought the hotel-casino in 2016 for $380 million.
The company spent $925 million in 2006 to open its flagship Red Rock Resort in Summerlin.
Part of Red Rock's land accumulation includes 100 acres bordered by Tropicana Avenue and Dean Martin Drive, which includes 57 acres under contract with the Oakland A's for a $1.5 billion baseball stadium. A "binding agreement" for the proposed 35,000-seat retractable roof ballpark and entertainment district covers 49 acres while the team has the rights to acquire another 8 acres.
That deal could be dead, however, now that the A's are talking with ownership of Tropicana Las Vegas.
---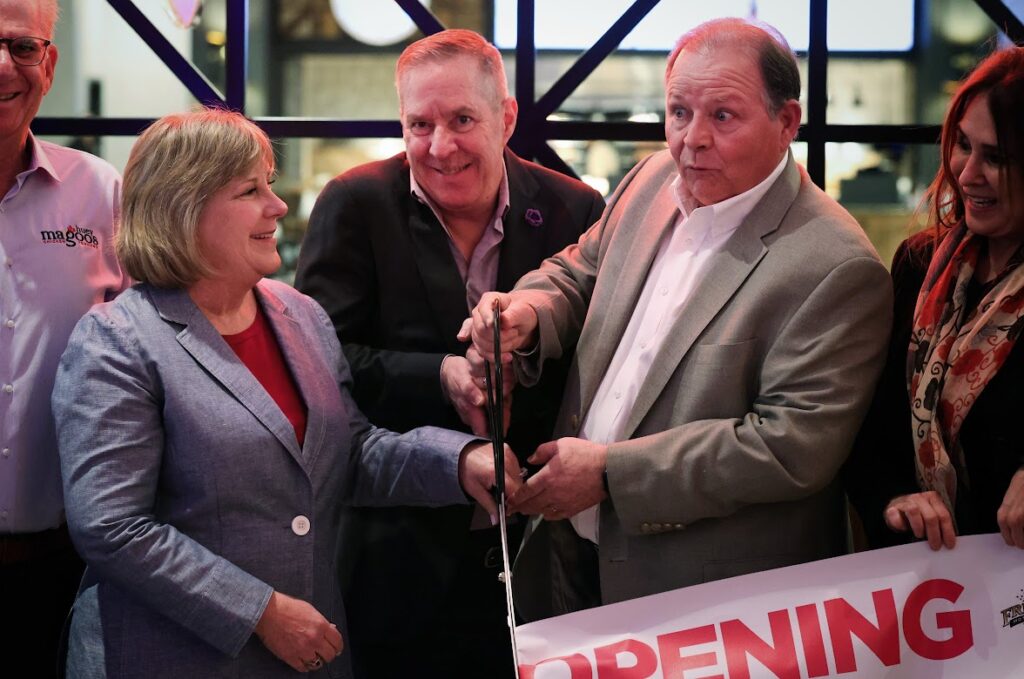 Boyd Gaming founder retires
Boyd Gaming founder Bill Boyd retired from his position as co-executive chairman of the company's board last week but will take on the title of chairman emeritus. Marianne Boyd Johnson, who had been the co-executive chairwoman since 2021, is now the company's chairwoman.
The company announced Boyd's retirement plans in its proxy statement. The appointment of Johnson to chairwoman was approved last week during the annual shareholder's meeting.
Johnson, who is Boyd's daughter, has been an executive vice president since 2008 after more than 10 years with the senior management team and 15 years in operational positions.
Boyd, 91, co-founded Boyd Gaming with his father, Sam Boyd, in 1975 with the small Eldorado Casino in Henderson, That same year, the father and son began construction of the California Hotel Casino in downtown Las Vegas.
The company now has 28 properties in 10 states and manages a Northern California tribal casino. The company also owns Boyd Interactive Gaming.
Boyd was inducted into the American Gaming Association's Gaming Hall of Fame in 1993, two years after his father was inducted.
---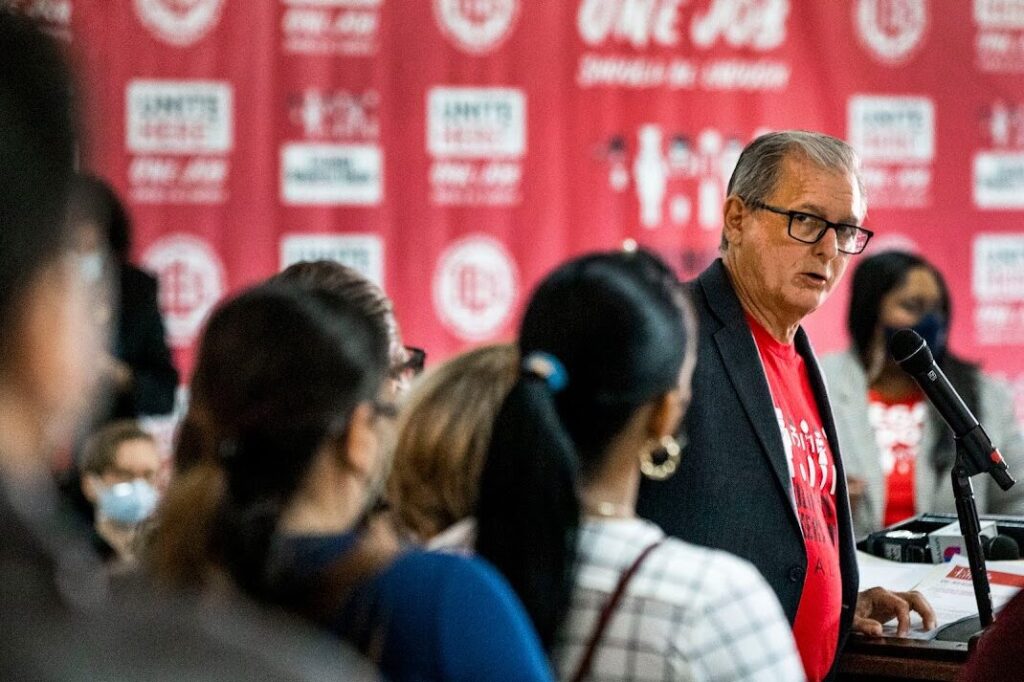 Daily room cleaning bill headed to the full Nevada Assembly
A bill removing a pandemic-imposed requirement to clean hotel rooms on a daily basis was passed out of an Assembly committee by a near-unanimous vote Friday and next heads to the full chamber for final approval.
SB441 has put gaming and labor on opposite sides over the room cleaning requirement that was part of SB4, which was approved at the height of the pandemic during a 2020 special legislative session.
The Assembly Commerce and Labor Committee passed the bill on an 11-1 vote. Assemblywoman Bea Duran (D-Las Vegas) opposed the bill. The committee held a two-and-half-hour hearing on SB441 on May 1 that largely mirrored a Senate Health and Human Services Committee hearing in April.
The Nevada Resort Association and industry representatives have said daily room cleaning won't disappear if the measure passes but want the language removed from state law.
Culinary Workers Local 226 leadership and its members have testified that daily room cleaning was "still a good policy" and was standard practice at Strip and downtown resorts before the pandemic. They also worry passage could lead to job cuts.
Culinary Secretary-Treasurer Ted Pappageorge said the union would seek daily room cleaning language in upcoming contract talks with the resort industry over the new agreements covering 60,000 nongaming employees.
"We will be negotiating wage increases, health care and benefits, workplace safety and workload issues, including daily room cleaning," Pappageorge said during testimony May 1. "We think these may be strike issues and we will fight for the very best contracts for our members."
---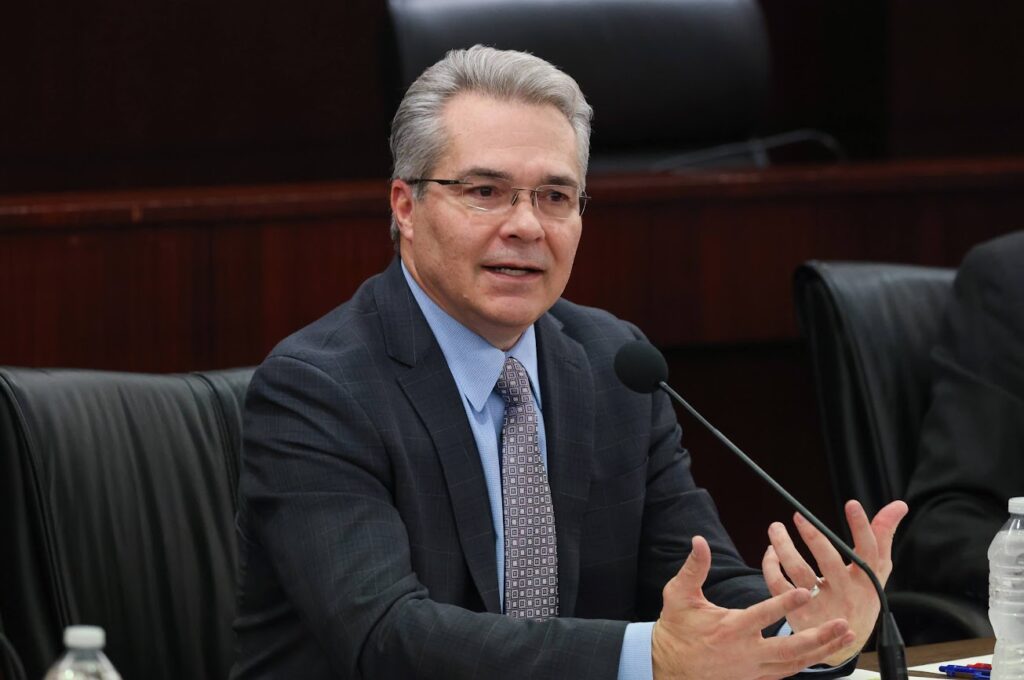 Nevada GCB chairman asks Garland to stop illegal offshore gambling
Regulators from seven of the largest gaming states want the U.S. Department of Justice to prioritize combating illegal, offshore sportsbooks and online casinos.
The letter sent to U.S. Attorney General Merrick Garland on April 28 was authored by Nevada Gaming Control Board Chairman Kirk Hendrick and signed by the top gaming regulators from New Jersey, Colorado, Illinois, Louisiana, Michigan and Mississippi.
The move follows a similar request to the Justice Department made by the American Gaming Association. The Washington, D.C., trade organization released a study last year that found Americans gamble an estimated $511 billion annually with illegal online sportsbooks, internet casinos and unregulated slot machines.
In the letter, gaming regulators cited numerous dangers posed by illegal offshore sites, including the loss of state tax revenue, zero guarantees of fair payouts, lack of anti-money laundering controls and age verification requirements, and the absence of responsible gaming programs.
"States with legalized gaming have gone to great lengths, through robust gaming laws and regulations, to ensure that each state can protect its citizens and regulate gaming in an efficient, effective manner," Hendrick and the others wrote. "As regulators charged with enforcing those laws and regulations, we require all gaming companies to undergo and comply with robust licensing, strict suitability standards and operational certifications to promote confidence among consumers and prevent potential criminal activity within the industry."
The AGA study found that state governments lose out on $13.3 billion in yearly tax revenue from illegal gaming — almost $2 billion more than states collected in 2021.
"Offshore operators who offer their products into these highly regulated state jurisdictions are doing so in contravention of not only state laws, but federal law," the letter stated. "Gaming regulators are also responsible for ensuring that U.S. licensed mobile sportsbooks and online casinos, in states where allowed, follow strict rules, including adherence with product technical standards, which includes utilizing appropriate hardware and software, independent product testing and certification, and complying with reporting requirements."
The regulators said state oversight "safeguards consumers so that they receive fair odds and guaranteed payouts."
Legal online casino gaming is only available in six states — New Jersey, Michigan, Connecticut, Delaware, West Virginia and Pennsylvania. Nevada has only legalized online poker.
---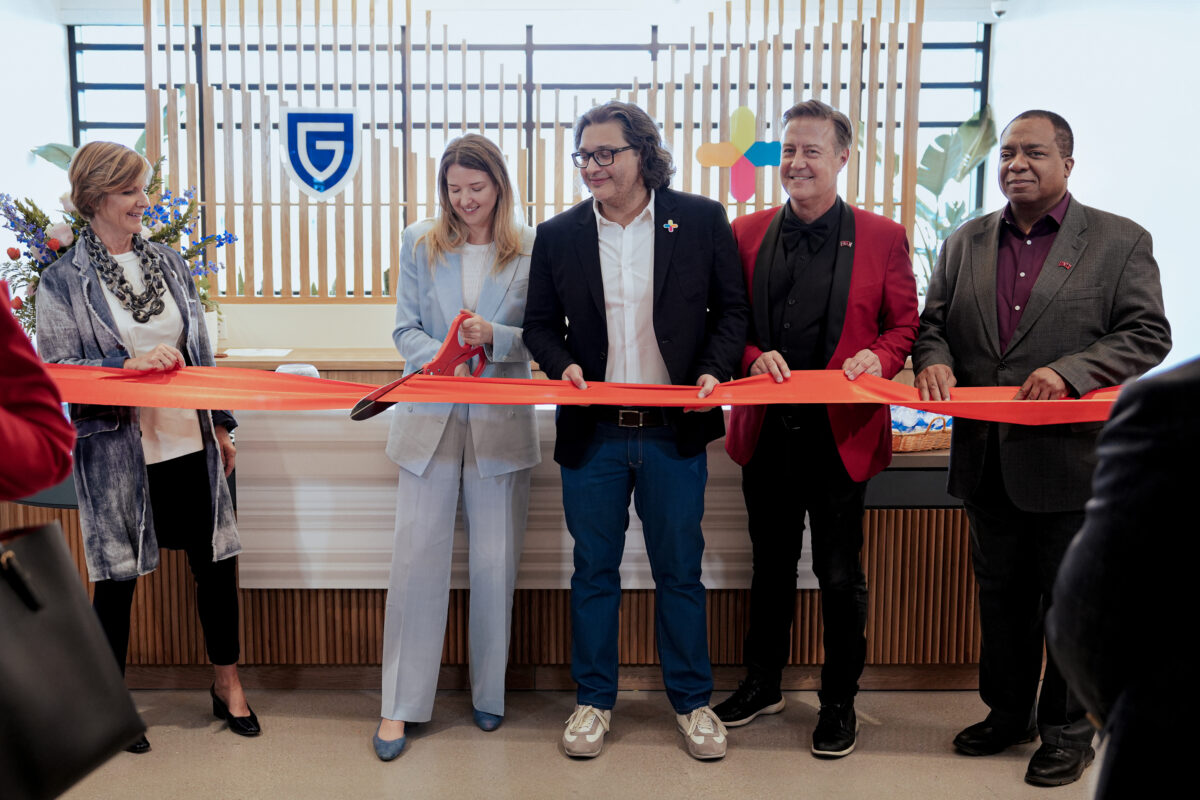 'Unicorns' take over office space at UNLV technology park
UNLV Vice President of Economic Development Bo Bernhard recalled how two years ago, the university's new president wanted to see cutting-edge high-tech companies populate the school's recently opened Harry Reid Research & Technology Park.
Last week, Bernhard told UNLV President Keith Whitfield they were cutting the ribbon in offices for two "unicorn" gaming technology operations created in Las Vegas. The 10,000-square-foot office space is being shared by digital payments provider Sightline and cybersecurity developer GeoComply.
"Unicorn" is a term describing privately held companies that reach a valuation of $1 billion without being listed on the stock market. A third Las Vegas-based "unicorn" is Switch, the ever-expanding data storage center that went public in 2017.
The combined space for Sightline and GeoComply is part of an innovation hub building that is the home of UNLV's Black Fire Innovation, a gaming industry center for research, development and modernization that covers the top floor.
"It is nothing short of incredible to see how Las Vegas has transformed into a tech hub since Sightline was founded a dozen years ago," said Omer Sattar, the co-founder and co-CEO of the company that creates mobile and cashless payment technology for casinos and sports betting operators.
Added Sightline co-CEO Joe Pappano: "This office will provide the Sightline team with a tremendous base of operations to help reach even greater heights."
GeoComply, which offers fraud prevention and cybersecurity solutions for the gaming industry worldwide, has an international headquarters in Vancouver, British Columbia, Canada.
Co-Founder and CEO Anna Sainsbury said being located in the same building as Black Fire offers a connection with the hospitality and gaming industry.
"The region's large pool of experienced gaming industry professionals allows us to recruit top-level talent who know compliance, gaming operations, the experiences players want, and how to innovate within a highly regulated market," Sainsbury said. "Being in Las Vegas gives our team easy access to our customers so we can connect, collaborate and problem solve."
---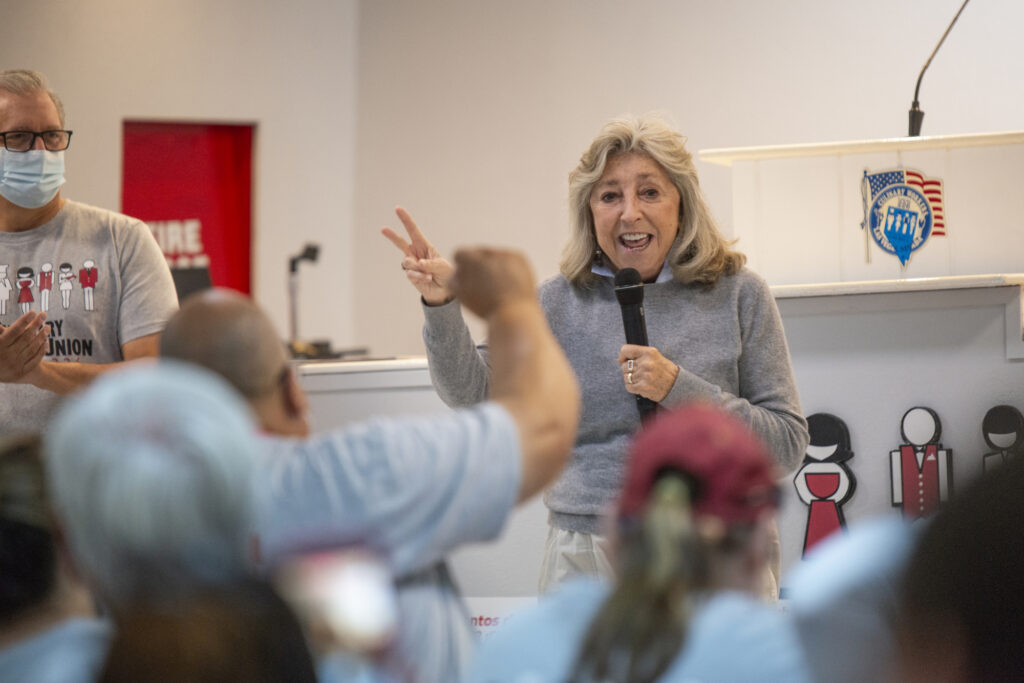 Quotable
Via press release from Rep. Dina Titus (D-NV)
With backing from the American Gaming Association and the National Indian Gaming Association, the Congressional Gaming Caucus reintroduced the Shifting Limits on Thresholds (SLOT) Act last week in Congress. The legislation updates the nearly 50-year-old reporting threshold for slot machine winnings by raising it from $1,200 to $5,000. The size of slot machine jackpots has increased to reflect inflation, but the reporting threshold has not increased since 1977. Every time the threshold is hit, the slot machine it triggers must be temporarily taken out of service.
"Updating a Reagan-era gaming regulation is a commonsense fix that affects the growth of legal gaming in local and Tribal communities across the country. Shutting down slot machines for low-dollar amounts pushes people toward the illegal market, and flooding the IRS with automated, outdated forms helps no one. This legislation would reduce the paperwork burden on businesses and players while ensuring our tax code reflects economic reality."
- Rep. Dina Titus (D-NV)
Via press release from PlayStudios
Social game developer PlayStudios announced a licensing deal with gaming equipment provider International Game Technology to use the company's content within the platform's chance-based casual games. The first three content titles scheduled for release are: "Wolf Run Eclipse," "Money Mania Pharaoh's Fortune" and "Wheel of Fortune Cash Link Australian Outback." The new games based on the above content will be available in PlayStudios' myVegas Slots later this year.
"To have the opportunity to work with IGT and bring their proven content and game models to our casual, free-to-play audience is a win-win. Our players get to experience some of the most popular casino titles on the market, and IGT gets to reach a broader audience as we extend their content beyond the casino floor."
- Katie Bolich, head of product, PlayStudios
Via research note from Wells Fargo Securities
Bally's Corp. announced agreements last week with Kambi Group and White Hat Gaming to migrate its BallyBet sports wagering to the companies' platforms. The partnership will allow BallyBet to offer online sports betting in seven states and retail sports betting locations in four states by the end of the year. Bally operates 17 casinos in 11 states, including Tropicana Las Vegas and Bally's Lake Tahoe in Nevada.
"Bally's technology transition will change its Interactive cost structure from fixed to variable and will likely also result in access to more versatile technology. Near-term losses probably don't change, but we could see upside to North American interactive [cash flow] in late 2023 and into 2024, assuming a properly executed transition."
- Daniel Politzer, gaming analyst, Wells Fargo Securities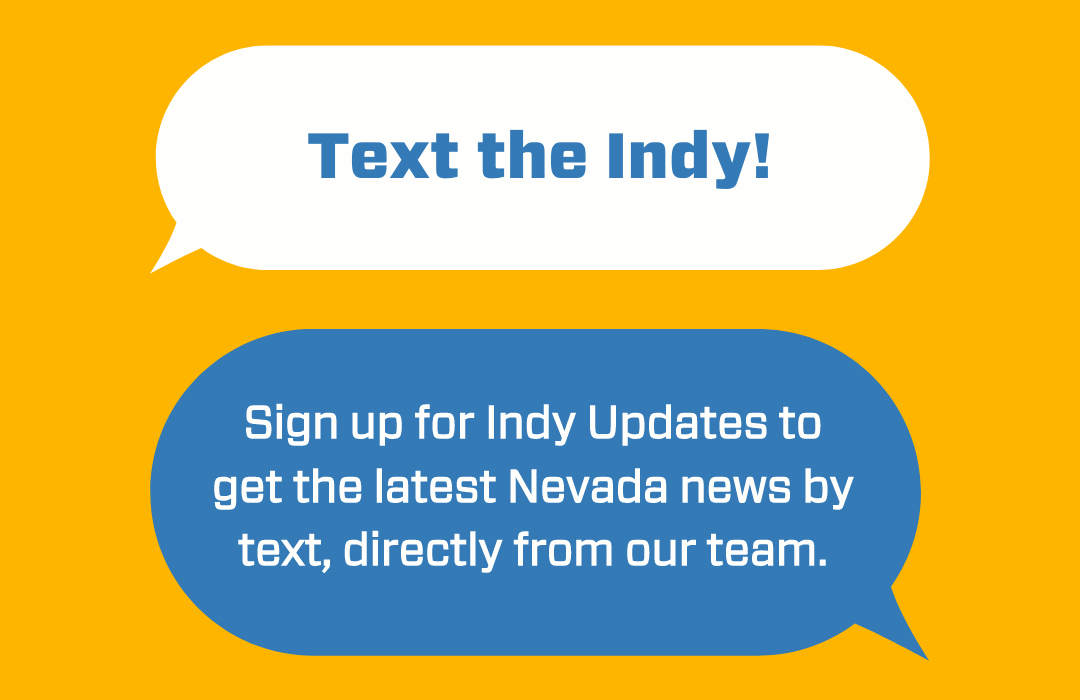 Featured Videos
Comment Policy (updated 4/20/2021): Please keep your comments civil. We reserve the right to delete comments or ban users who engage in personal attacks, use an excess of profanity, make verifiably false statements or are otherwise nasty. Comments that contain links must be approved by admin.