Indy Gaming: Former Strip investor Paulson partners with MGM Resorts on Puerto Rico sports betting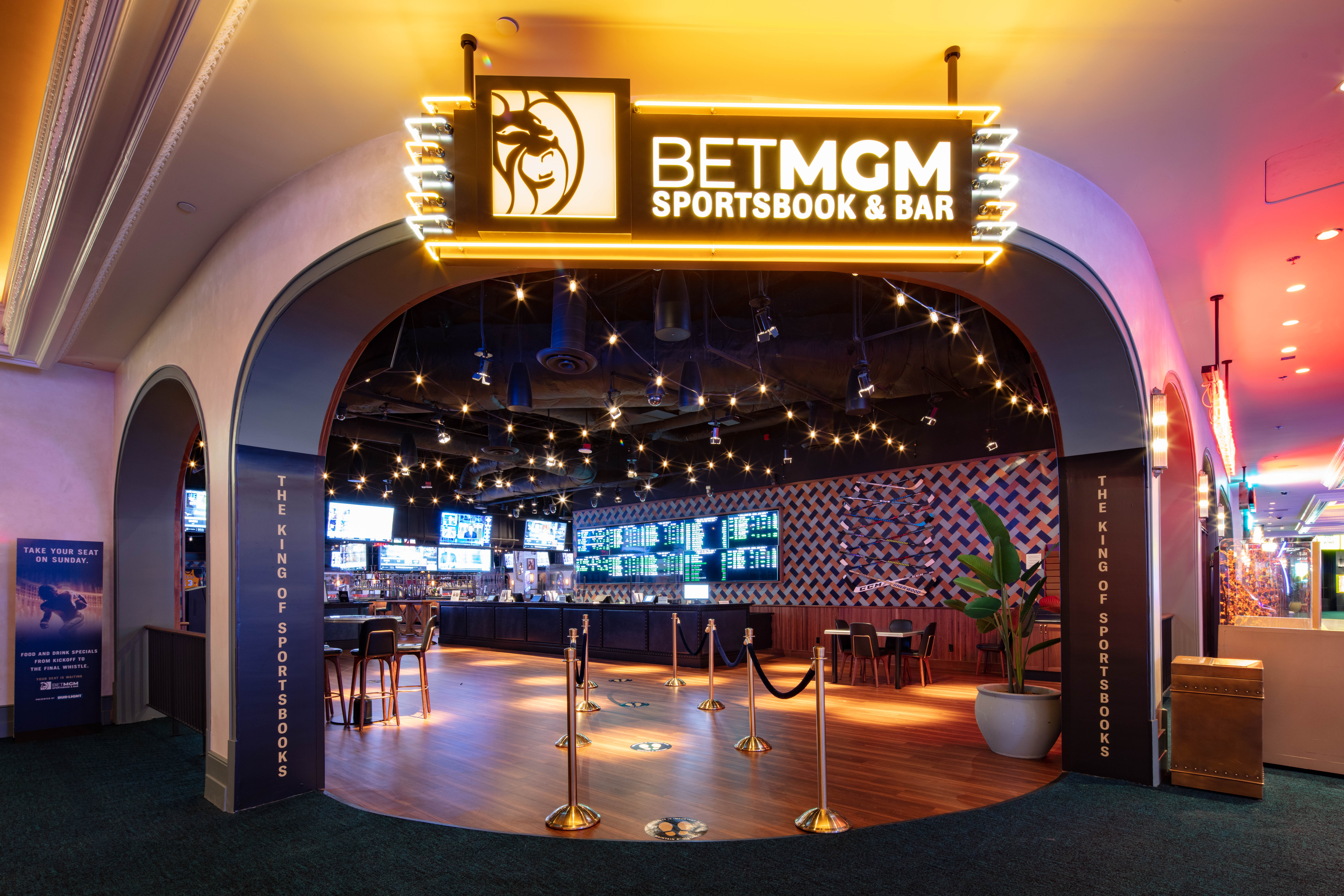 Good morning, and welcome to the Indy Gaming newsletter, a weekly look at gaming matters nationally and internationally and how they tie back to Nevada.
If a colleague or associate emailed this newsletter to you, please click here to sign up and receive your own copy of Indy Gaming in your inbox. — Howard Stutz
---
MGM Resorts International partnered with an old friend to gain a foothold into Puerto Rico's planned sports betting business.
However, it might take until next year before BetMGM oddsmakers will set the first line in the unincorporated U.S. territory.
Through BetMGM, its 50-50 joint venture with Entain Plc., MGM Resorts said last week it will launch retail and online sports betting at Casino del Mar at La Concha Resort in San Juan, Puerto Rico's capital city. The agreement is BetMGM's first venture outside the mainland U.S., where the company operates in a dozen states.
BetMGM is expected to launch mobile sports betting operations in Arizona on Thursday in conjunction with the NFL's Arizona Cardinals, which includes a retail sportsbook at 63,400-seat State Farm Stadium in the Phoenix suburb of Glendale. The company is also expected to soon expand sports betting into Canada.
In a presentation to investors in April, BetMGM CEO Adam Greenblatt said the company was on track to be operating in 20 states by the end of the year and will produce $1 billion in net revenues by the end of 2022.
Puerto Rico is months away from being part of that equation.
Global Market Advisors Partner Brendan Bussmann, who has been following the Puerto Rico process, said it may take until the week of Super LVI next February before the territory has its process in place. He said Puerto Rico will also require sports bettors to register at that casino, which is an additional challenge to the market.
"There is still a lot of ground to cover with the approval of the regulations, licensure and launch of the market," Bussmann said,
La Concha Resort has 248 oceanfront rooms and a 235-suite hotel tower. Casino del Mar is Puerto Rico's newest gaming establishment. The properties are owned by Paulson & Co., a New York investment fund controlled by billionaire John Paulson.
Paulson is a familiar name in the Las Vegas gaming and real estate markets from his investments over the last decade.
In June 2010, his hedge fund took a 9 percent ownership in MGM Resorts through a $480 million stock purchase. At the time, the stake trailed only the 37 percent controlled by MGM founder Kirk Kerkorian, who was then a member of the company's board, and the 9.9 percent interest owned by Dubai World, the investment arm of the Persian Gulf emirate that was MGM Resorts' partner in CityCenter.
At the same time, Paulson spent $40 million for a 4.6 percent ownership in Boyd Gaming and exchanged $710 million in bonds for a 9.9 percent ownership in Harrah's Entertainment.
Then-MGM Resorts Chairman and CEO Jim Murren and Paulson had long been acquaintances in New York when both were Wall Street analysts. Murren said in a 2010 interview that Paulson is "one of the purest analysts I know."
"There is nothing mysterious about his objective. He wants to make money and he is betting on companies that would benefit from an economic recovery," Murren said.
Paulson supported MGM Resorts' efforts to create real estate investment trust MGM Growth Properties in 2015, which separated management of the hotel-casinos from ownership of the real estate. MGM Growth is being bought by rival gaming REIT VICI Properties in a $17.2 billion deal announced last month.
In 2012, Paulson spent $17 million to purchase 875 acres of the struggling 3,600-acre Lake Las Vegas master-planned community in Henderson. The firm acquired additional acreage over time, including the Reflection Bay Golf Club in 2014.
Much has changed in Paulson's gaming universe over the last six years.
According to the company's most recent Securities and Exchange Commission 13F filing, Paulson & Co. no longer owns any MGM Resort shares. In August, the fund acquired 1 million shares of casino operator Bally's Corp., which operates the recently launched BallyBet, an online sports betting business that competes with BetMGM.
Paulson initially invested into the Puerto Rican tourism industry in 2014.
"Sports are part of the everyday life in Puerto Rico, with a huge following and a passionate fan base in almost every sport," Paulson said in a statement announcing the partnership with BetMGM. "As such, it's natural that we are the first market outside the continental United States in which our guests will be able to place bets with BetMGM."
The territory legalized casinos in 1948 along with other forms of gaming, including cockfighting. In 2019, the Puerto Rico Legislature approved both land-based and online sports betting, and outlawed cockfighting. The territory fell under the Supreme Court's 2018 ruling that opened the U.S. to legal sports betting.
However, COVID-19 and economic difficulties slowed the process. Parts of the island have also been slow to recover from 2017's Hurricane Maria.
Puerto Rico is roughly 1,000 miles southeast of Miami and attracts between 3 million and 4 million annual visitors, the bulk of whom come from the U.S. The territory has a residential population of nearly 3.3 million.
Bussmann said Puerto Rico's tourist attractions offer U.S. gaming customers unique incentives.
"Would you rather watch and wager on the Super Bowl or March Madness in the cold and snow, or on a beach or a golf course in Puerto Rico?" Bussmann asked.
Earlier this year, Connecticut's Mashantucket Pequot Tribal Nation said it would help reopen the casino at Puerto Rico's Fairmont El San Juan Hotel under the tribe's Foxwoods brand.
In a statement provided by MGM Resorts, Puerto Rico Gaming Commission Executive Director Orlando A. Rivera Carrión said the addition of BetMGM helps the territory in "implementing a public policy that encourages the development of new jobs and maximizing the income and resources of the Government of Puerto Rico."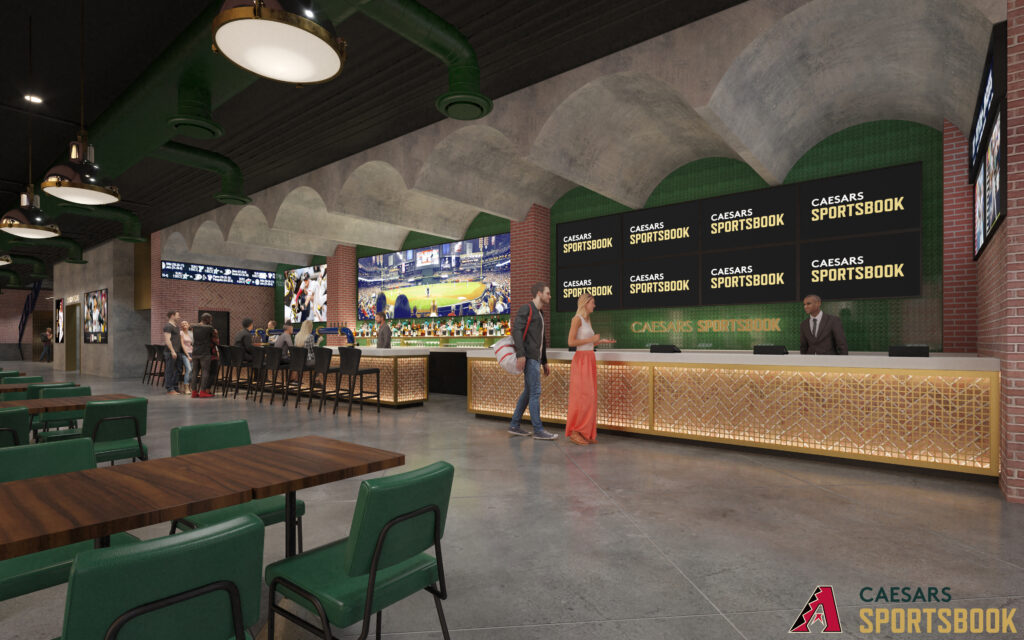 Report: Caesars close to selling William Hill's non-U.S. businesses
Caesars Entertainment is close to finalizing the sale of William Hill's European sports betting and online gaming holdings, which the casino company acquired in April when it purchased the gaming giant for $4 billion.
Caesars officials made no secret of the company's desire to concentrate solely on William Hill's U.S. operations. Through a 2018 deal, Caesars already owned 20 percent of William Hill and saw value in having 100 percent of the sports betting and online gaming business.
"We control our own destiny and what I continue to believe is an extraordinarily exciting opportunity for the company," Caesars CEO Tom Reeg said in May.
Last month, Caesars announced the nationwide launch of Caesars Sportsbook, the company's retail and online sports betting business that is nearing operations in 20 states. Reeg said Caesars would spend more than $1 billion over the next 18 months to grow the business.
Caesars Sportsbook has announced several sports betting partnerships with multiple entities, including the naming rights to the Caesars Superdome in New Orleans. The company is also one of three official sports betting partners with the National Football League.
The growing U.S. market is the reason the international side of William Hill didn't fit into Caesars' plans.
Bloomberg News reported last week that Gibraltar-based online gaming giant 888 Holdings and New York hedge fund Apollo Global Management were the finalists in the bidding war after Luxemburg-based CVC Capital Partners withdrew from the process. 888 reportedly had the highest bid, but both firms are still in talks with Caesars.
Caesars plans to use the funds from the sale to pay down a portion of its long-term debt, which stood at $14.7 billion at the end of June.
"It should come as no surprise that we will begin to aggressively pay down debt," Caesars Chief Financial Officer Brett Yunker said in May. The company also plans to sell at least one of its Strip resorts next year to pay down debt.
In May, Reeg was clear the company had little desire to operate online gaming outside the U.S.
"One of my pet peeves when I was an investor (was) companies that didn't know what they were good at," Reeg said. "I can't tell you we're good at running a non-U.S. digital business. I can tell you that there are almost certainly people out there that will do it better than us and see opportunity there."
Reeg put a halt on international casino expansion when Caesars' $17.3 billion merger with Eldorado Resorts was announced in June 2019. He said the company would end its decade-long quest to land an integrated resort license in Japan, and told analysts earlier this year the company ended its partnership in a casino-resort venture in South Korea.
"I can deploy that capital into businesses that I know will drive better returns to shareholders," Reeg said. "So, no, we've not had a moment's pause in terms of selling the non-U.S. business."
However, Caesars still has nearly a dozen international operations – gaming and non-gaming – in Canada, the United Kingdom, Dubai and Egypt.
Other items of interest: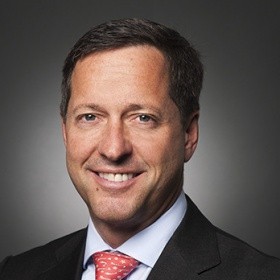 When the NFL season kicks off Thursday, eight more states than a year ago will have legal sports betting. With another five states expected to launch during the season, a growing number of NFL fans will have increased access to legal sports betting opportunities. The American Gaming Association said Tuesday it expects 36 percent more Americans will legally wager on NFL games than a year ago. Research conducted by the Washington D.C trade organization found that 45.2 million Americans plan to wager on the NFL this year. "When the 2021 NFL season begins, more than 111 million American adults will be able to wager safely with regulated sportsbooks in their home states rather than with the predatory illegal market," said AGA CEO Bill Miller. Sports betting is currently legal in 32 states and Washington, D.C., with 26 jurisdictions already operating. Arizona, Washington and South Dakota are expected to launch by this weekend. Currently, 16 of the 23 states with NFL teams have legal sports betting.
Note: AGA CEO Bill Miller and MGM Resorts CEO Bill Hornbuckle are participating in a panel discussion on the future of online gaming at IndyFest 2021, Oct. 2-3. For more information, follow this link.
Sightline Payments co-founder Omer Sattar was named the Las Vegas-based company's co-CEO last week. He will work alongside co-CEO Joe Pappano. In this new role, Sattar will oversee internal operations including product and compliance. Pappano will continue to lead Sightline's strategy, sales, client services and marketing. Sattar co-founded Sightline Payments in 2011 and has served as executive vice president. He helped drive digital payments acceptance in gaming, including the company's deals with Resorts World Las Vegas and Boyd Gaming. Sightline has received some $400 million in funding over the past 10 months. "The past year has been transformative for Sightline, and we have no intention of slowing down our progress to revolutionize payments in the gaming and hospitality industries," Sattar said. Pappano said the timing of the move, "allows Sightline to focus our resources on meeting the incredible demand we are seeing in the market."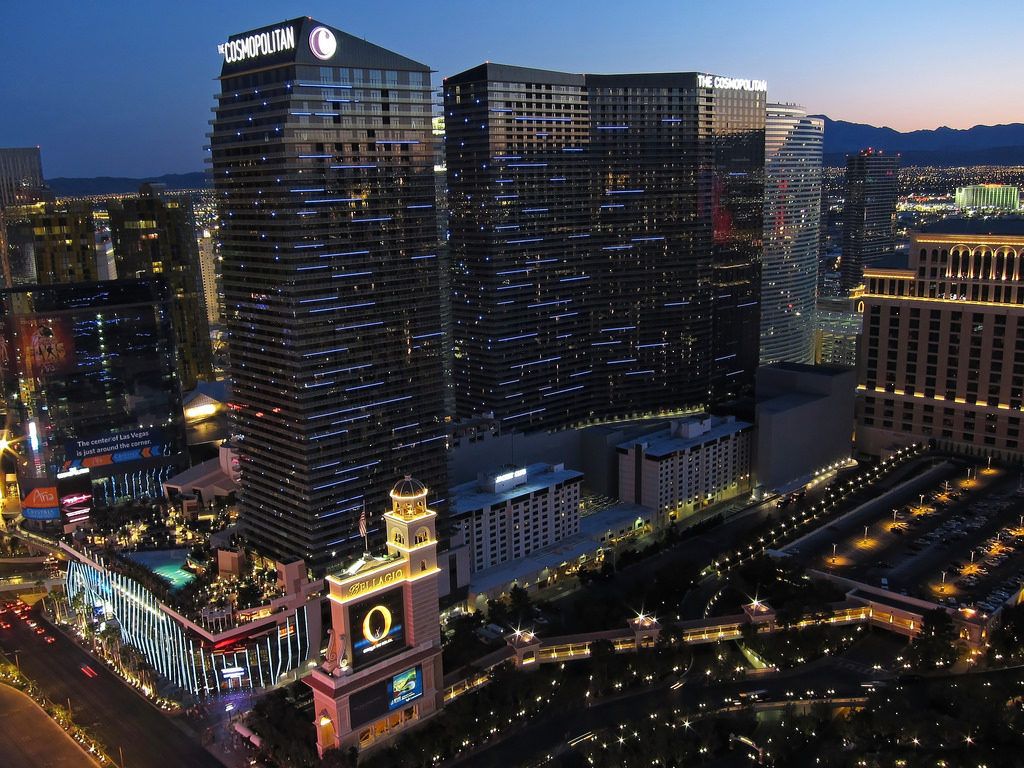 The ownership of the Cosmopolitan of Las Vegas may be changing. New York-based investment firm Blackstone is said to be shopping the Strip resort with an asking price of $5 billion. Sources told Bloomberg that Apollo Global Management, which is buying the Venetian and Palazzo operations from Las Vegas Sands, has an interest in the hotel-casino. Blackstone put the Cosmopolitan on the market in 2019 and was reportedly seeking $4 billion. The Cosmopolitan opened in 2010 at a cost of $3.9 billion when it was owned by Deutsche Bank. Blackstone paid $1.73 billion for the property in 2014.
Macau casinos produced $554 million in gaming revenue during August, the Chinese gaming market's lowest single-month total since September 2020. Macau's Gaming Inspection and Coordination Bureau said the figure was a nearly 48 percent decline compared to July's numbers and 76 percent below August 2019. Through the first eight months of 2021, Macau's gaming revenue is down 69 percent compared to 2019. Analysts said COVID-19 outbreaks across mainland China caused travel restrictions to and from Macau. "While we continue to be encouraged by visitation trends during periods of less restrictive travel mandates, until we see stronger correlation into higher gaming revenue, we feel like it makes sense to be more conservative with our assumptions," Stifel Financial gaming analyst Steven Wieczynski wrote in a research note. "As we have indicated before, we believe investors just have to write off 2021 and start to focus on 2022. With additional virus lockdowns potentially in play, we believe any material recovery is now a 2022 story." Las Vegas Sands, Wynn Resorts and MGM Resorts International operate casinos in Macau.
Wisconsin may soon have its first legal sports betting operation. Las Vegas-based International Game Technology (IGT) said last week it had signed an agreement to provide the sports betting platform to the Oneida Casino on the Oneida Nation Reservation in Green Bay. The Oneida Nation is the first tribe in Wisconsin to receive approval from the state to operate sports betting. Wisconsin is one of nine states that legalized sports betting but has yet to launch operations. The Oneida Casino will offer both a retail sportsbook and mobile sports betting. "We're committed to supporting Oneida's sports betting vision," said IGT Senior Vice President Enrico Drago. Oneida General Manager Louise Cornelius said the casino looks forward "to partnering with IGT'' and "becoming the first casino in Wisconsin to operate a sportsbook."
Quotable:
"Based on commentary from management teams and our checks, we are expecting the remainder of the year to see solid trends for Las Vegas. July gaming revenue was up 46 percent versus July 2019 and assuming typical seasonality for August and September, we believe third quarter 2021 gaming revenue will be up better than 30 percent."
Macquarie Securities analyst Chad Beynon in a research note discussing the potential for a recovery of business on the Las Vegas Strip that was lost because of COVID-19.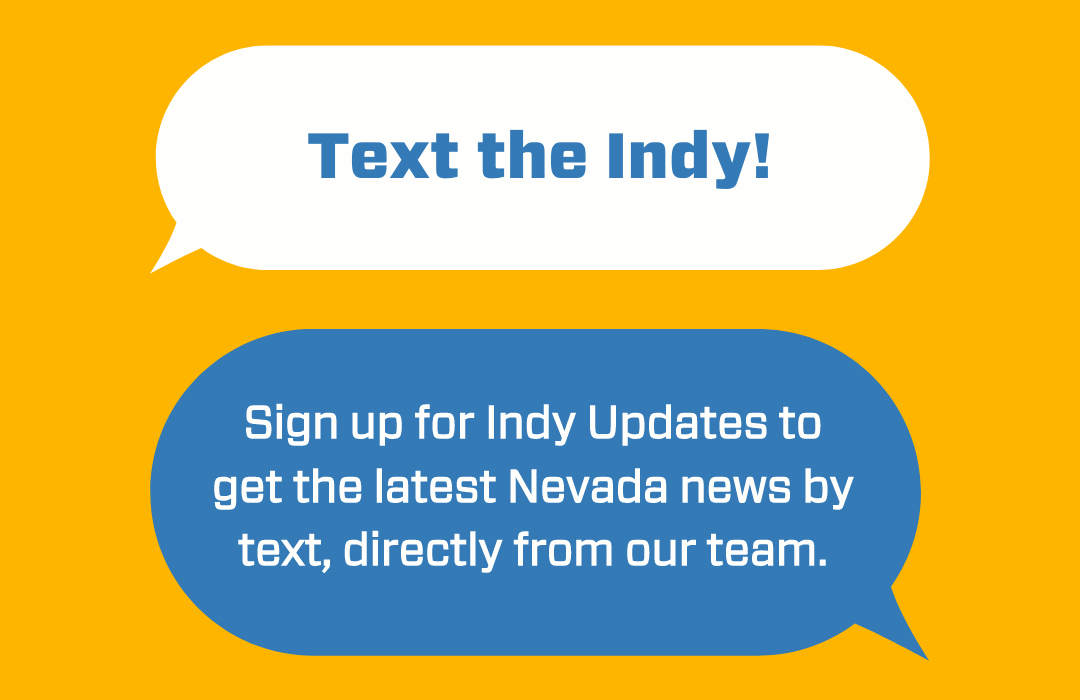 Featured Videos
Comment Policy (updated 4/20/2021): Please keep your comments civil. We reserve the right to delete comments or ban users who engage in personal attacks, use an excess of profanity, make verifiably false statements or are otherwise nasty. Comments that contain links must be approved by admin.