Indy Gaming: Latest Vegas sports arena and resort ready for possible NBA expansion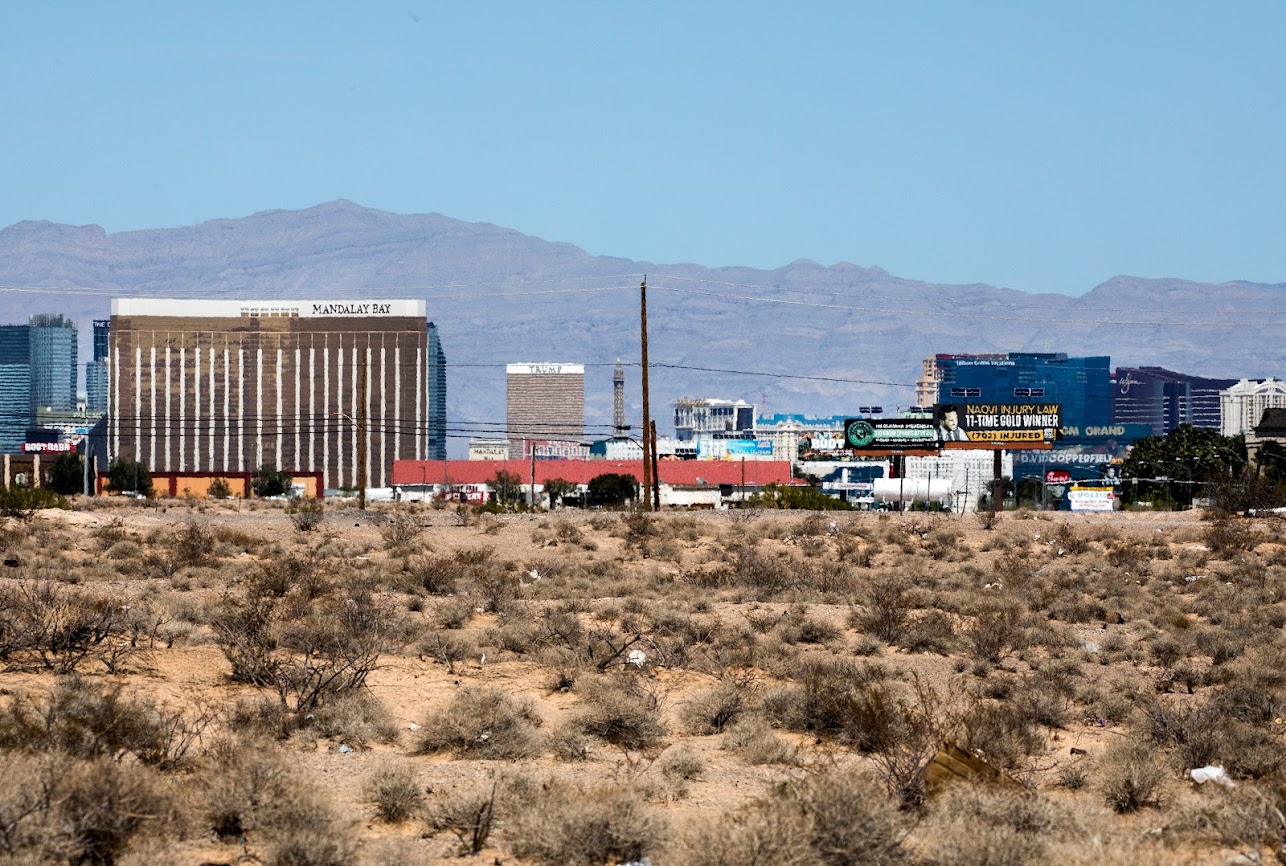 Good morning, and welcome to the Indy Gaming newsletter, a weekly look at gaming matters nationally and internationally and how the events tie back to Nevada.
If a colleague or associate emailed this newsletter to you, please click here to sign up and receive your own copy of Indy Gaming in your inbox. - Howard Stutz
Note: There will not be an Indy Gaming newsletter next week. Indy Gaming will return on July 13.
---
NBA Commissioner Adam Silver attempted to pump the brakes on expansion talk earlier this month, telling reporters the league isn't considering adding franchises over the next few years.
That didn't stop basketball star LeBron James and boxing great Floyd Mayweather from separately indicating their interests in owning an NBA expansion team in Las Vegas.
Marc Badain said he hasn't spoken "personally" to either James or Mayweather. But he understands their curiosity and why he might eventually receive a phone call.
Badain, former president of the Las Vegas Raiders until his resignation last year, has gone from consultant on a planned 20,000-seat sports arena south of the Las Vegas Strip to the project's president. He is now tasked with building the entertainment venue for Los Angeles-based Oak View Group.
In the same June 15 announcement, Oak View named longtime Strip resort executive Randy Morton as president of the hotel-casino portion of the project, estimated to cost $3 billion and will encompass 25 acres at the intersection of Las Vegas Boulevard and Blue Diamond Road.
The move by Oak View, which has built multiple arenas and entertainment projects in the United States and Canada, was seen as an acceleration in the Las Vegas facility's timeline. Oak View said it hopes to begin construction next year.
For now, there are no designs or artist renderings of the proposed project. Just an empty 25 acres of desert that serves as a blank canvas.
"We're in the early stages of what is obviously going to be an integrated resort where the boutique hotel, the casino and the arena are all interconnected," said Morton, who spent almost two decades as president of Bellagio.
Badain, who oversaw the development of the $1.9 billion Allegiant Stadium on behalf of the Raiders, said the concept being discussed would closely link the arena to the hotel-casino.
Oak View is headed by founder and CEO Tim Leiweke, a veteran arena developer and sports executive. Last year, Oak View opened the $1.2 billion, 18,100-seat Climate Pledge Arena in Seattle, which is home to the NHL's Seattle Kraken. Last year, Oak View also debuted the $1.1 billion UBS Arena on the grounds of the Belmont Park Racetrack on Long Island, where the 17,255-seat multi-purpose arena houses the NHL's New York Islanders.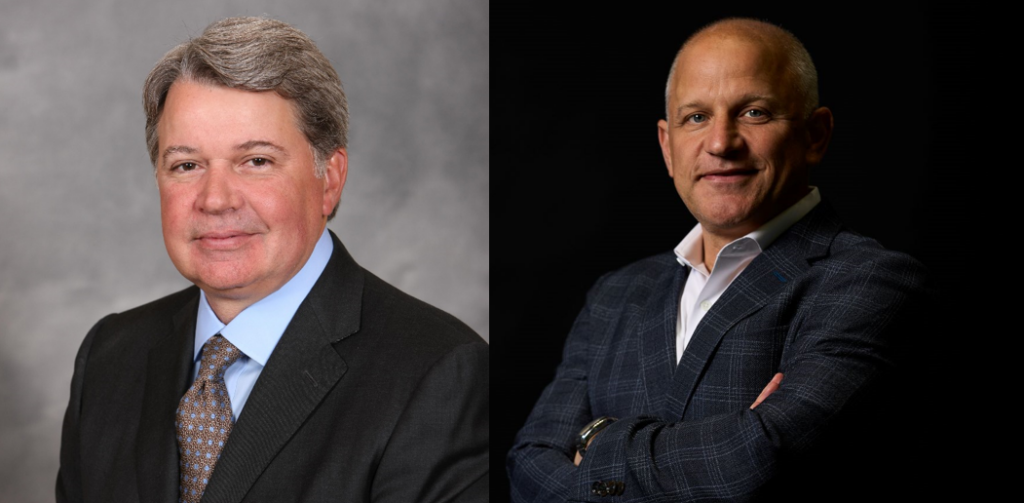 "This unprecedented project is an industry game-changer, but to do it right, that means putting the best team in place," Leiweke said in a statement.
Badain said the Las Vegas arena will be built to NBA specifications, but it's not predicated on housing a team.
"I don't think anything's really changed," Badain said last week. He first discussed the project's concept in March with The Nevada Independent.
"Our goal is to build an NBA-ready venue," Badain said. "Then, it's up to Commissioner Silver and the 30 NBA owners to decide if they want to expand and where they want to expand. We hope we will be an option for them."
Oakview owns 25 acres of a 66-acre parcel, which it acquired from Blue Diamond Acquisition, which retained the remaining 41 acres. According to the Nevada secretary of state's office, Blue Diamond Acquisition's managing partner is Scott Goldstein, the son of Rob Goldstein, chairman and CEO of Las Vegas Sands.
Scott Goldstein also operates Las Vegas-based Prospect Street, which acquires, develops and manages commercial real estate. He could not be reached for comment as to the company's plans for its 41 acres.
Badain said the Oak View project sits at the southern end of some 300 acres that could eventually include a station for a long-planned high-speed train connecting Las Vegas with communities in Southern California, a potential stadium for a Major League Soccer franchise and other potential developments.
"That's the exciting part. A lot of times these projects have ancillary development but you don't know if they're ever going to be built and who's going to develop them," Badain said. "I think you are going to see the creation of some sort of village both around the arena and the entire 300 acres."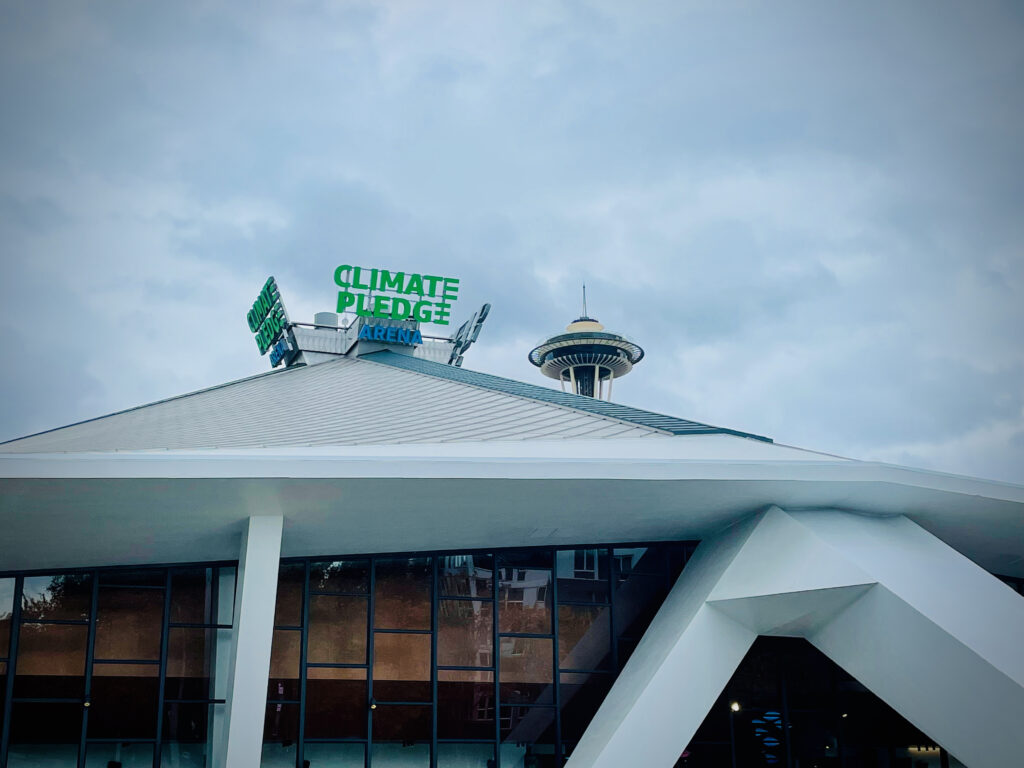 Oak View's site is roughly 3 miles south of Mandalay Bay, considered the Strip's southern border. Badain also noted the site's proximity to Harry Reid International Airport and development along the east side of Las Vegas Boulevard, including an outlet mall and restaurants.
The development of Allegiant Stadium – from the land acquisition in May 2017 to the first Raiders game in 2020 — took roughly 36 months, with about two years for construction. Badain expects a similar timeline for the arena and resort, which Oak View said in its original announcement wouldn't open until 2026.
"We were very fortunate in the acquisition of the land," he said. "Like Randy said, we're in the preliminary stages of design. We have had meetings with the county regarding entitlements and what we need to provide for them. We have our marching orders and we're going forward and executing those plans."
Morton, whose hotel experience also includes an executive position with Four Seasons Resorts and as president of Monte Carlo (now Park MGM) on the Strip, said he is working with the design team at Gensler and Populous to "focus on the master-planning and in the design and development of a luxury boutique hotel-casino."
The hotel is planned for 2,000 rooms, but Morton said it's too early in the planning stages to determine if Oak View would work with a hotel company or an outside casino operator on the project. Many concepts and options would be considered.
"This is a tremendous opportunity," Morton said. "Tim Leiweke has a very clear vision on luxury and my job, and Mark's job, is to execute that vision."
Prior to joining Oak View, Morton spent a year with Foley Entertainment Group (owned by Vegas Golden Knights owner Bill Foley), which included work in arena operations at the new Dollar Loan Center arena in Henderson and overseeing the operations of Hotel California in Santa Barbara.
Oak View also announced that former Wynn Macau executive Patrick Crockett had joined the project as a financial consultant to the hotel and casino.
"Marc, Randy, and Patrick's leadership, robust experience, and proven track records will be instrumental in helping bring our vision to life," Oak View President of Business Development Francesca Bodie said in a statement. "Each understands what it takes to develop, build, and open a world-class entertainment destination."
---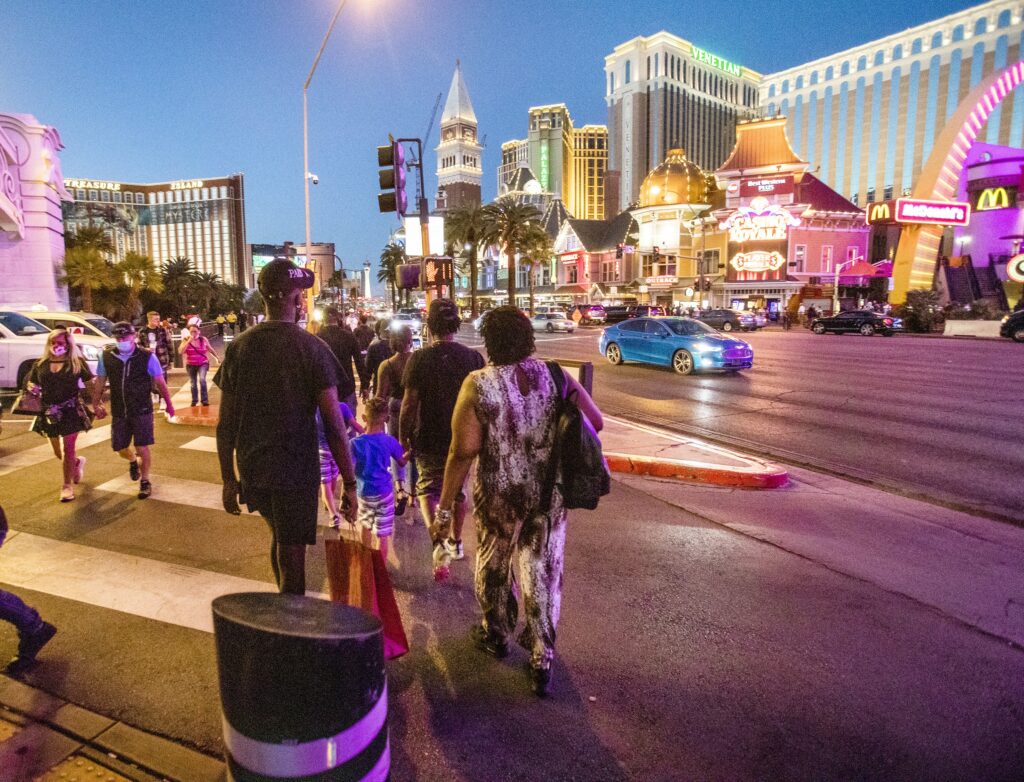 U.S. Travel taps former AGA head Geoff Freeman as its top executive
Former American Gaming Association CEO Geoff Freeman, whose five-year tenure with the trade group culminated with leading an industry-wide effort to legalize sports betting, was named the CEO of the U.S. Travel Association last week.
Freeman has a deep understanding of the Washington, D.C.-based organization that promotes travel in America. He served seven years as the association's No. 2 official before joining the AGA in 2018. He also brings his knowledge of both Las Vegas and the gaming industry nationwide to U.S. Travel.
"I believe it's absolutely advantageous for Las Vegas to have someone who's so familiar with the gaming industry serving as CEO of the U.S. Travel Association," Clark County Director of Aviation Rosemary Vassiliadis said in a statement.
Las Vegas has had close ties with U.S. Travel over the years. Las Vegas Convention and Visitors Authority CEO Steve Hill is a member of the association's board, while former CEO Rossi Ralenkotter spent two years as chairman in the early 2010s.
During his time at U.S. Travel, Freemen advocated for a legislative campaign that resulted in the passage of the Travel Promotion Act. The law led to the creation of Brand USA – a public-private partnership that helped the U.S. travel industry capture a larger share of the international travel market.
Freeman's other accomplishments included leading the industry effort behind the creation of TSA PreCheck and establishing the Meetings Mean Business Coalition.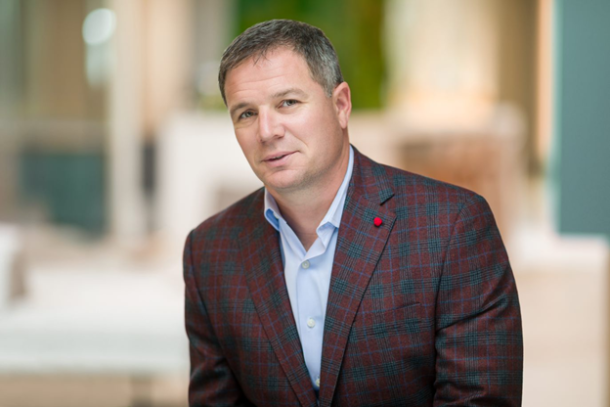 "Geoff is highly regarded in Washington and well known across our industry for his strategic work to conceive campaigns and programs that opened new pathways for growth in the travel economy," said Carnival Cruise Line President Christine Duffy, the current chairperson of the U.S. Travel board. "Now, returning to lead the association, Geoff will continue bringing a fresh and strategic approach to advancing the mission of U.S. Travel in its next era."
U.S. Travel represents all components of the nation's travel industry. According to the organization, travel generated $1.5 trillion in economic output in 2020 and supported 11 million jobs, a decline from pre-pandemic figures.
In Las Vegas, the gaming and travel industries praised the Biden administration's decision earlier this month to end a requirement that international airline travelers to the United States submit a negative COVID-19 test prior to departure. They said the move was another step in bringing back a key Las Vegas visitation component.
The LVCVA has long touted international visitors as an important component in the region's overall tourism profile, primarily because they stay longer and spend more.
It was one of two significant segments, along with convention business, that had all but disappeared during the pandemic.
Freeman will replace outgoing CEO Roger Dow on Sept. 1. Dow is retiring after 17 years with the organization.
Freeman left the AGA to become CEO of the Consumer Brands Association, a Washington, D.C.-based organization that represents the $2.1 trillion food, beverage and consumer product industry.
Freeman was just the second CEO in the AGA's history. Over his tenure, membership grew along with an expansion of casinos in the U.S., while also expanding the AGA's membership to tribal gaming entities.
After leaving the AGA, Freeman joined the board of Las Vegas-based gaming equipment provider AGS.
"There are few industries more essential to the nation's economy, more connected to consumers, and more critical to bringing Americans together than the travel industry," Freeman said in a statement. "I believe U.S. Travel's talented team can continue to raise the bar, and I'm excited to roll up my sleeves and get started."
---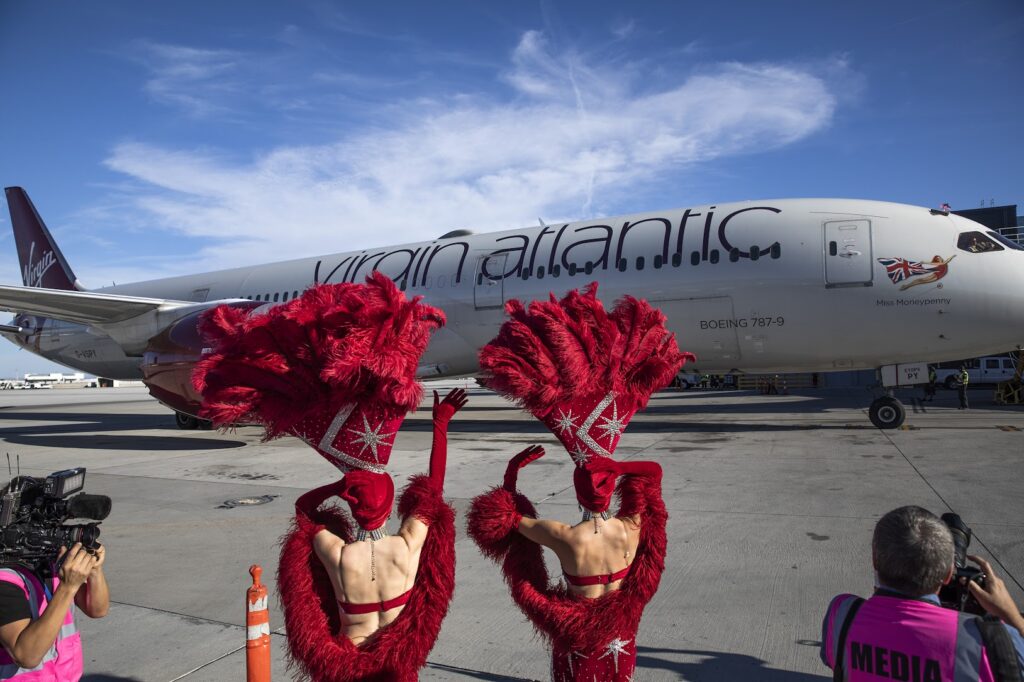 Once 6 million, Las Vegas' international visitors totaled 979,400 in 2021
Speaking of international travel, the Las Vegas Convention and Visitors Authority said Mexico and Canada again supply the largest number of international customers to Southern Nevada on an annual basis.
But since 2020, international travel restrictions and health and safety protocols brought on by the pandemic have shaken up the rankings.
The largest single-year total for international visitors to Las Vegas was just under 6 million in 2014.
Between 2015 and 2019, Las Vegas' total international visitor totals ranged between 5.6 million and 5.8 million. The pandemic sent the number of international visitors tumbling to 1.1 million in 2020 and 979,400 in 2021.
The LVCVA updated its international visitation estimates by country and region last week, and the two North American countries provided 73.2 percent of the market's total number of international visitors in 2021.
The information, broken down by country and region, came from Global City Travel and was based on market origin.
Mexico has been the No. 1 provider of international visitors to Las Vegas over the last two years with almost 58 percent of the total market. Canada, which was the top provider of international visitors between 2010 and 2019, has contributed a combined 15 percent of foreign customer volume in 2020 and 2021.
The United Kingdom was the No. 3 market for international visitors to Las Vegas in 2020 and 2021, at 4.8 percent, followed by Germany at 2.1 percent.
Prior to the pandemic, several other countries, including Australia, China, South Korea and Japan often traded places for the No. 4 through No. 6 slots.
---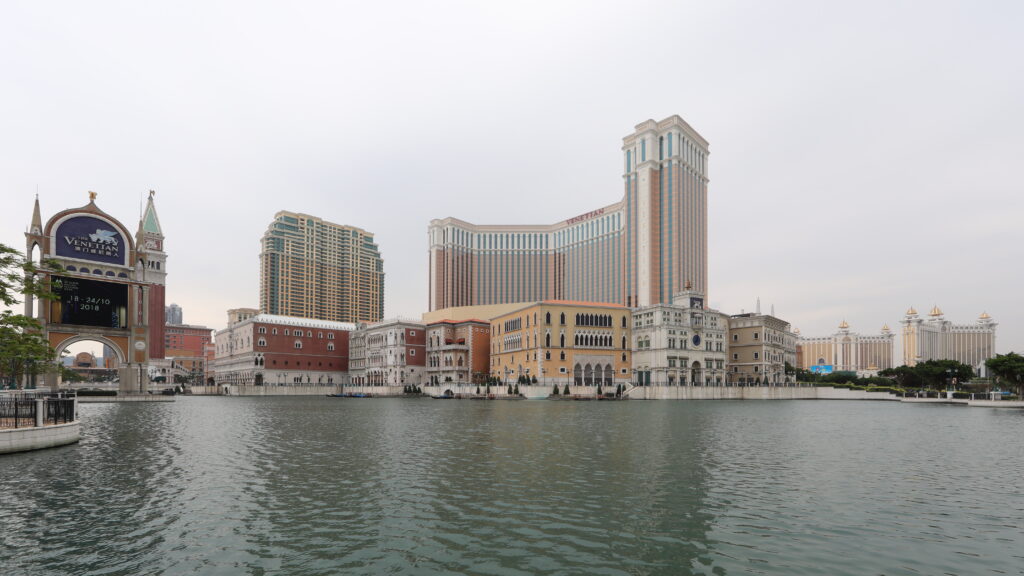 Macau casino operators each pay $6 million to extend licenses until end of 2022
The six casino concession holders in Macau – including Las Vegas Sands, Wynn Resorts and MGM Resorts International – each paid $6 million to the Special Administrative Region last week to extend their gaming licenses to Dec. 31.
The 20-year concessions were set to expire last Sunday. However, the Macau Legislative Assembly a week ago adopted the Special Administrative Region's new gaming law. The six operators are expected to apply for new 10-year gaming licenses that also allow for three-year extensions under certain circumstances.
The extension of the current licenses until the end of the year keeps Macau's casino industry uninterrupted while the government works on procedures to launch the application process for new concessions later this year.
Macau's casino market, however, is suffering after the region detected another COVID-19 outbreak, which has all but halted visitation because of China's "zero-COVID" policy. The government said it will not order casinos to close despite mandated testing of more than 600,000 residents along with continued stay-at-home orders.
Most of the city's leisure facilities, such as theaters, clubs and beaches, have closed.
Macau Chief Executive Ho Iat Seng told Asian media outlets the casinos would remain, but the situation will continue to be evaluated.
On Tuesday, CNBC reported that China would shorten the quarantine period for international travelers from 21 days to 10 days.
Macau gaming revenue has declined 44 percent over the first five months of 2022, compared with the same five months of 2021. Jefferies Hong Kong-based gaming analyst Andrew Lee predicted the region's casino revenue will hit "new year-to-date lows."
Macau casinos collected $10.8 billion in gaming revenue in all of 2021, an increase of 43.7 percent over the nearly $7.6 billion collected during pandemic-ravaged 2020.
But the 2021 total was more than 70 percent below pre-pandemic 2019, when casinos in the region produced $36.6 billion. The gaming revenues produced in 2020 and 2021 are the lowest single-year back-to-back totals since 2006 and 2007.
Macau's all-time gaming revenue record was $45 billion in 2013.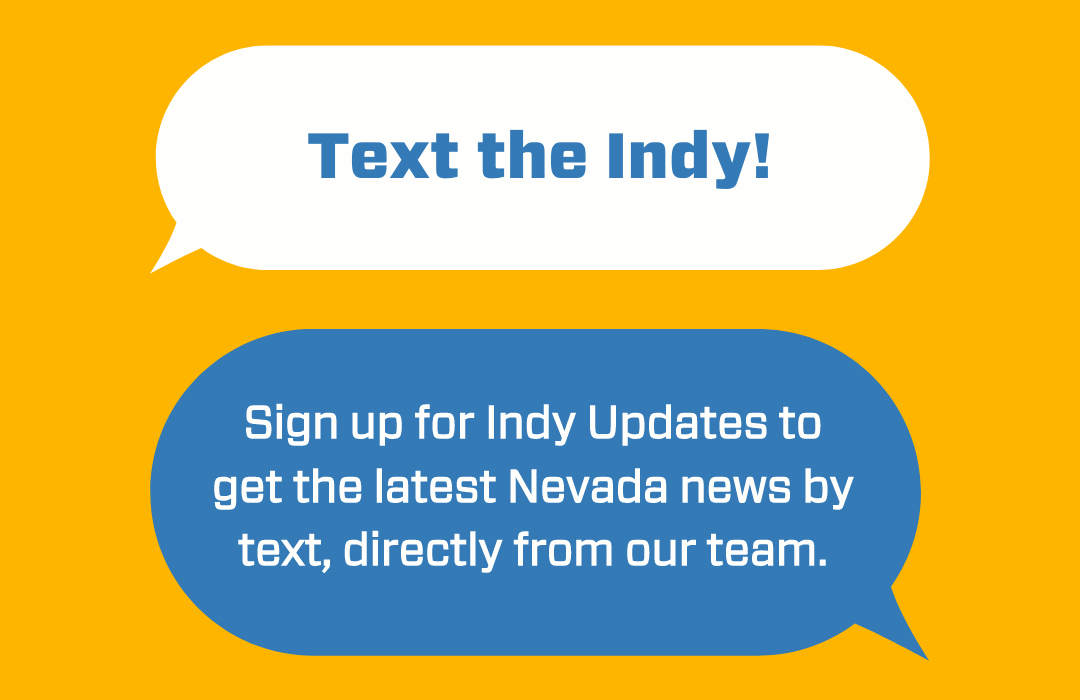 Featured Videos
Comment Policy (updated 4/20/2021): Please keep your comments civil. We reserve the right to delete comments or ban users who engage in personal attacks, use an excess of profanity, make verifiably false statements or are otherwise nasty. Comments that contain links must be approved by admin.