Indy Gaming: Legends Bay expects to draw customers from outside Sparks and Reno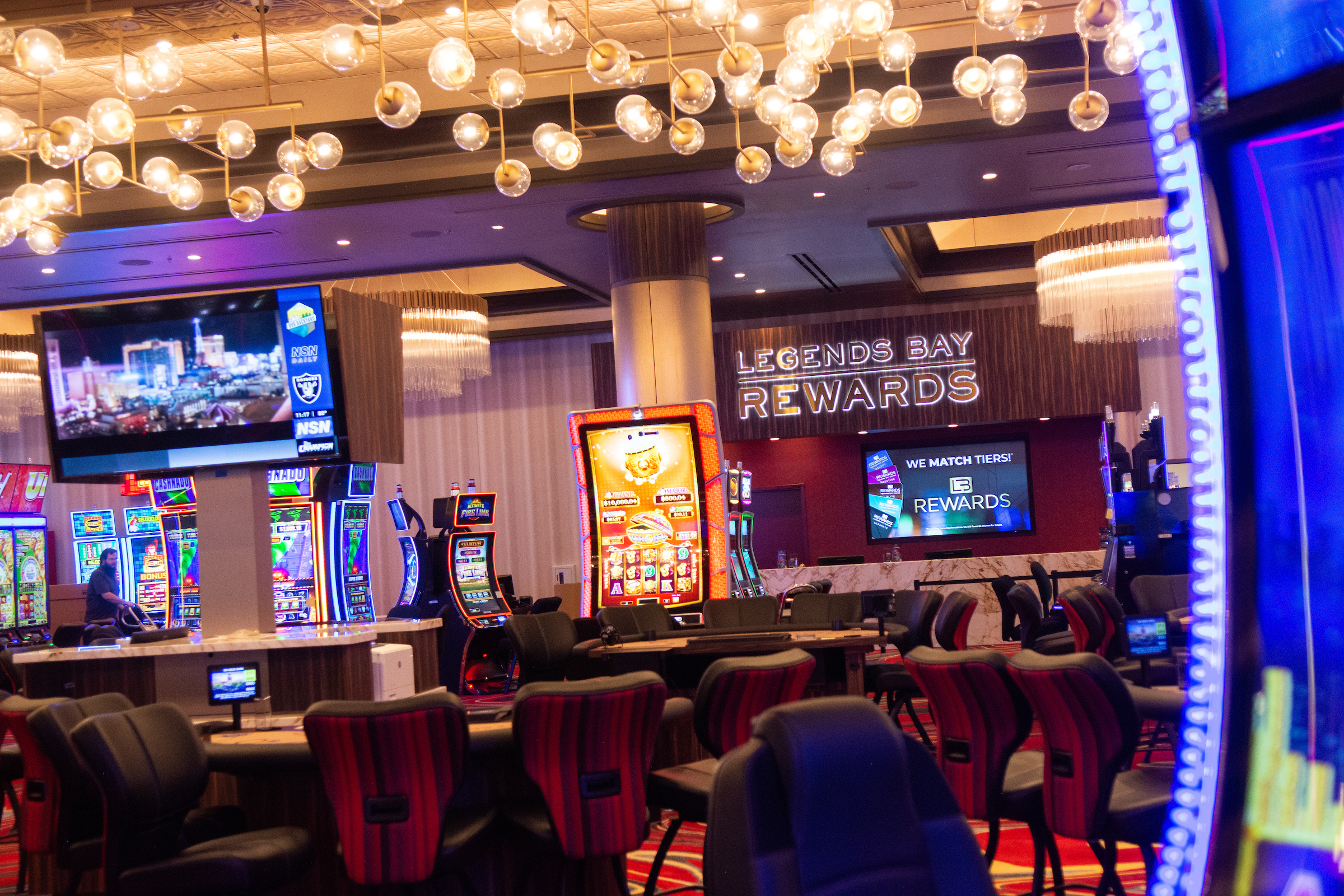 Good morning, and welcome to the Indy Gaming newsletter, a weekly look at gaming matters nationally and internationally and how the events tie back to Nevada.
If a colleague or associate emailed this newsletter to you, please click here to sign up and receive your own copy of Indy Gaming in your inbox. - Howard Stutz
Programming note: I will be taking some time off over the next few weeks. Indy Gaming will return on Sept. 28 - HS
---
In the past week, operators of the Legends Bay Casino in Sparks had to turn potential customers away because the $120 million property wasn't open.
Olympia Gaming Regional President Court Cardinal understood the confusion.
The construction fencing at Legends Bay has disappeared and The Outlets at Legends, an open-air shopping, dining, and entertainment destination, draws 12 million annual visitors. The main entrance to Legends Bay sits across a courtyard some 80 feet from Scheels, a popular national sporting goods chain.
Cardinal said the growing interest from mall customers is one feeder group that convinces him Legends Bay – the first all-new casino built in the Reno-Sparks area in the last 20 years – will be successful.
"I talked to a couple the other night who belong to several slot clubs in town," said Cardinal, who also oversees Casino Fandango, Olympia's other Northern Nevada property in Carson City. "They're super-excited about us opening. I think we're going to get a huge contingency of locals from Sparks and Reno because it really is the buzz of Northern Nevada."
He also credited Olympia's recent heavy advertising and publicity campaign for fueling interest in the 80,000-square foot casino that includes 665 slot machines, 10 table games, a sportsbook operated by Las Vegas-based Circa Sports, and five dining spots, including a steakhouse and a "food truck hall" with three different options.
The casino held its grand opening Tuesday evening, which followed a media preview on Monday.
Developers originally envisioned Legends Bay as the anchor for the complex surrounding the Sparks Marina. The recession halted the casino project, but the retail component was built. Olympia developed two 100-plus-room non-gaming hotels, Hampton Inn and Residence Inn, that opened in 2018 near the casino site.
Meanwhile, Northern Nevada has seen a population boost of 15 percent between 2010 and 2020 which has exceeded the national average of 7.4 percent. An increase in technology and manufacturing jobs has led to wage growth and home prices outpacing the U.S. average.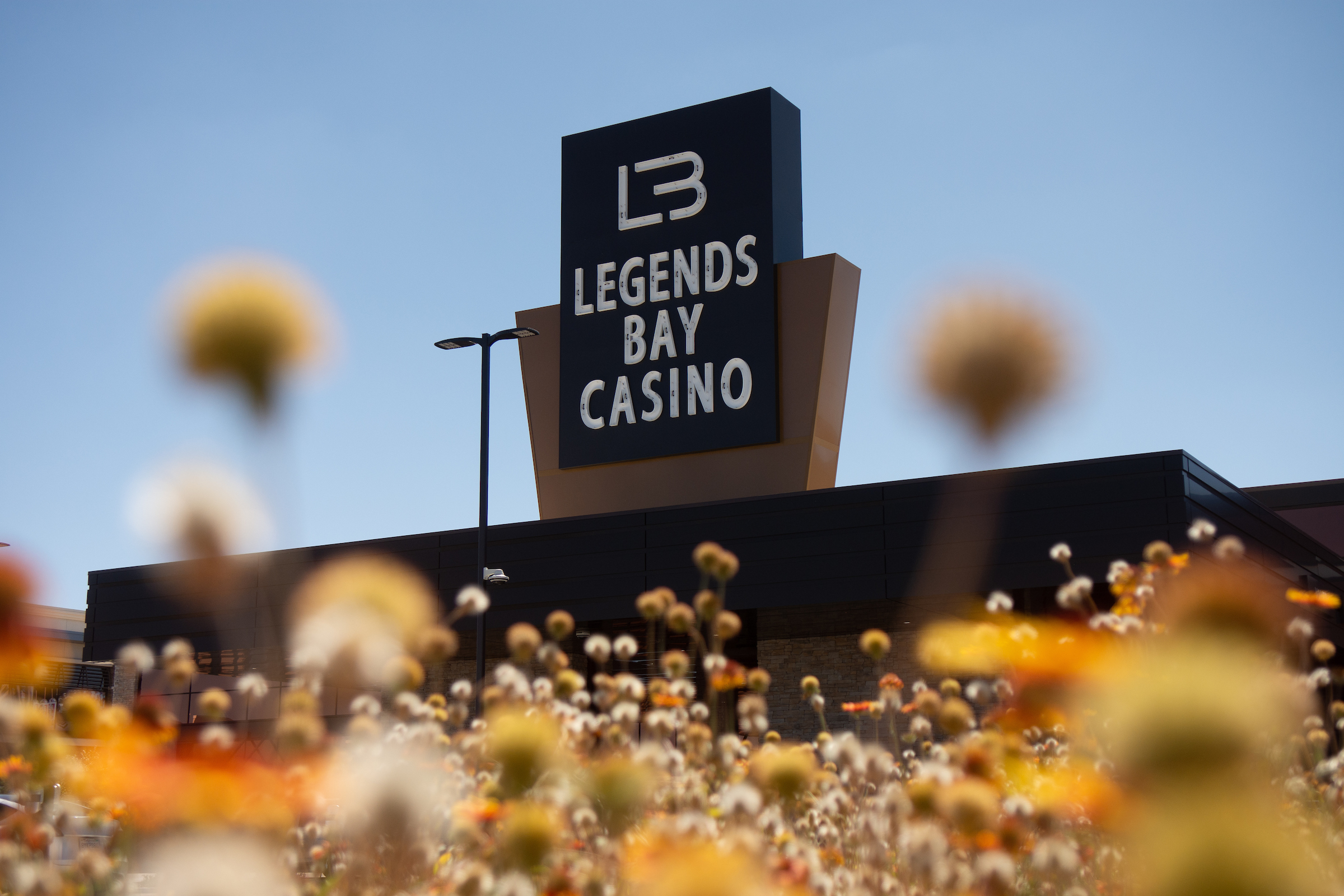 The timing worked in Olympia Gaming's favor. In June, CEO Garry Goett told Nevada gaming regulators the delay left the project in a much stronger financial position with a built-in customer base that didn't exist 15 years ago.
"Every other week, it seems, there's a whole new apartment complex development opening," Cardinal said. "I expect a huge local contingent will check us out."
Also, Reno's gaming options have dwindled in the past few years. Harrah's Reno is now the non-gaming Reno City Center, a mixed-use development with residential units, offices and retail. The shuttered Fitzgeralds Reno reopened in 2014 as Whitney Peak Hotel, a 310-room non-gaming hotel that includes a 164-foot-tall outdoor climbing wall.
"There has been a slight shrinkage of slot machines in the market. You see more of a Dotty's type of locations popping up," Cardinal said of the tavern business that is primarily a slot parlor.
That's one reason Cardinal views The Western Village and the Nugget, two of Sparks' largest hotel-casinos, as competition. He said Northern Nevada gaming customers "like to travel around and go to the outlying casinos, such as the Peppermill, Atlantis and the Nugget, and stay away from downtown."
Cardinal said a potential customer told him last week that it's an "easy drive" to Sparks. He also said some Casino Fandango customers will want to visit Legends Bay because player rewards cards work at both properties.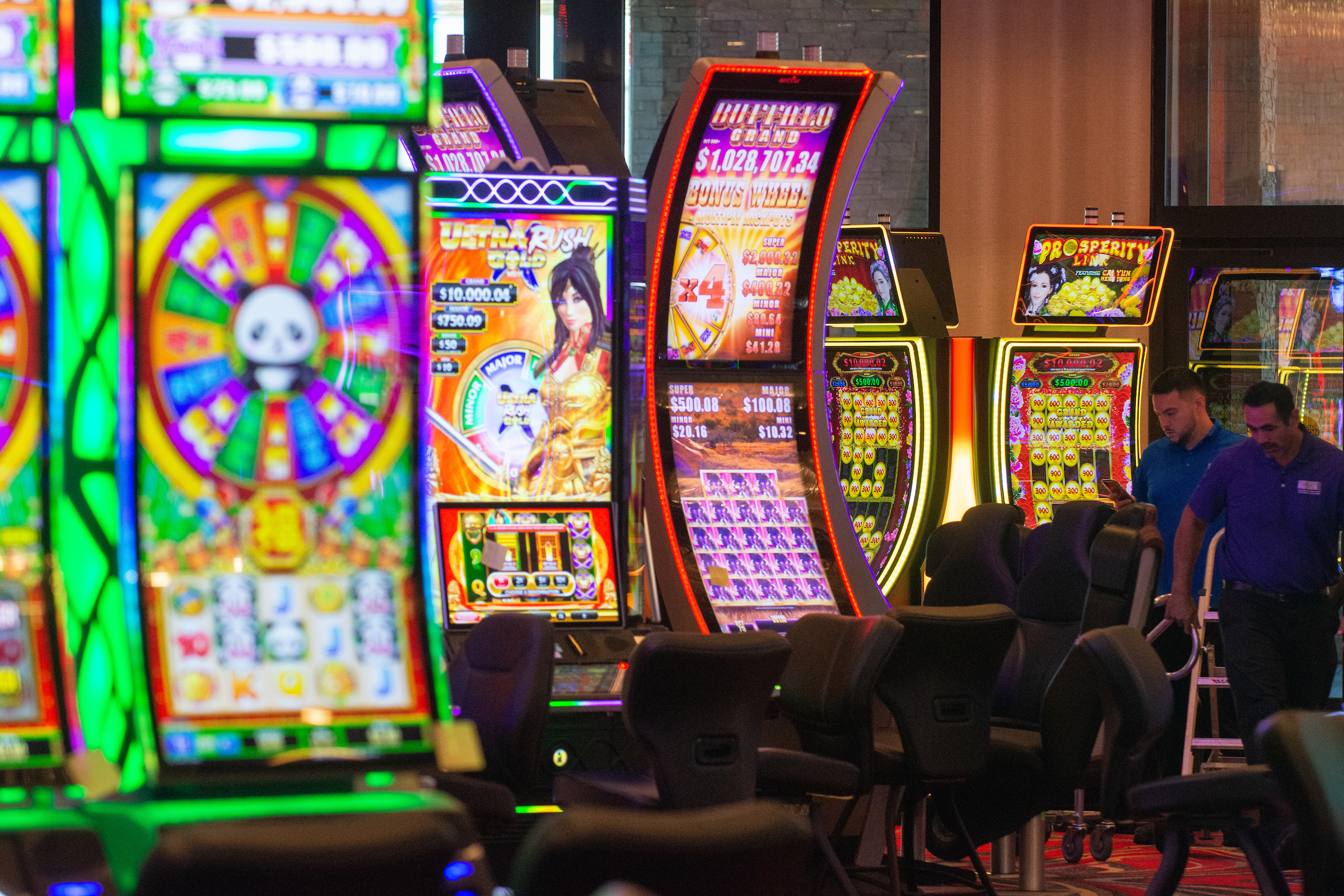 Food trucks in, buffet out
Cardinal said the 15-year delay, coupled with operational changes that came into play following the pandemic, allowed a redesign of Legends Bay. One of the notable changes is the absence of a buffet and, in its place, three food trucks.
At Casino Fandango, food truck events take place in the parking lot and Cardinal said customers often discuss their growing popularity.
"The idea just came to us," he said. "We thought, 'let's just ratch it up a notch.'"
The trucks have custom-made facades but were actual working food trucks that have been modified and converted. The tires remain, but the transmissions and the engines were removed. Doorways behind the trucks connect to the back-of-the-house kitchen.
"We had to move them in before we finished the outside of the casino," Cardinal said.
The food trucks have a history, but the slot machine floor includes all new games except for a handful of older and popular International Game Technology slot machines that were brought in from Casino Fandango.
The sportsbook will be operated by Las Vegas-based Circa Sports, giving the company operated by downtown Las Vegas casino owner Derek Stevens its first Northern Nevada location. The sportsbook has a capacity for 140 people with various seating options, multiple 60-inch TVs, and a 10-foot-by-15-foot Daktronics video board displaying live odds and the day's games.
Cardinal said he received positive feedback from Casino Fandango players who were brought in to sample the food offerings from Duke's Steakhouse and the food trucks.
"They told me they were blown away by the property," he said.
---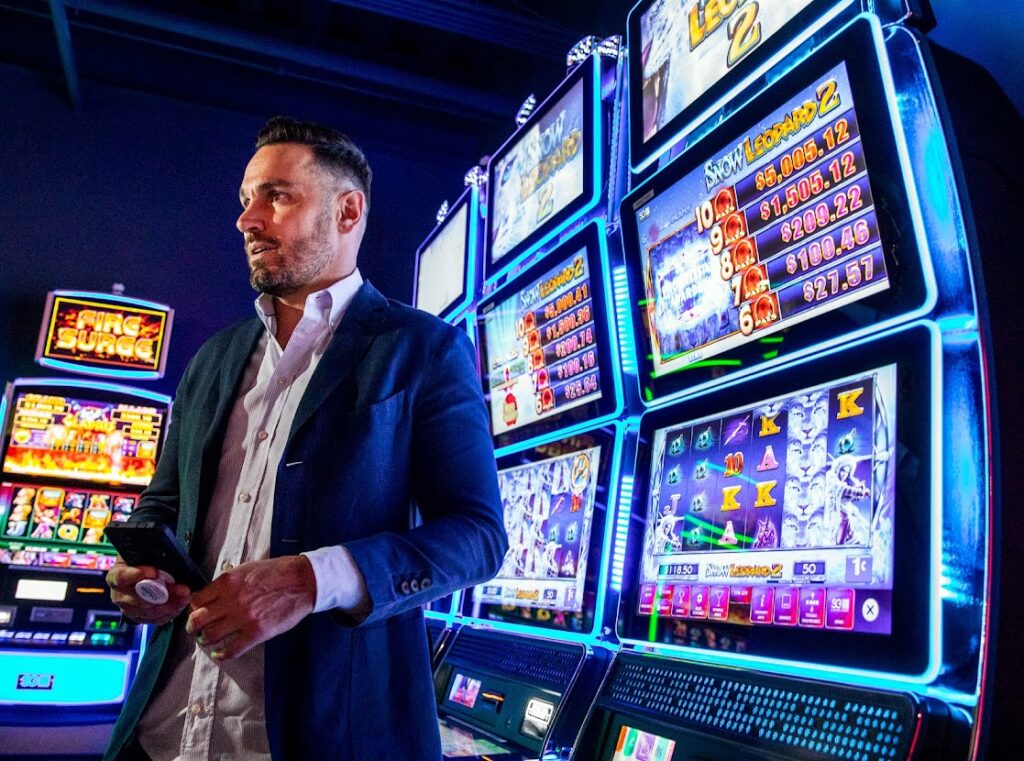 Light & Wonder CEO steps down, interim CEO appointed
Gaming equipment provider Light & Wonder said Tuesday that CEO Barry Cottle was leaving the Las Vegas-based company. No reason was given for Cottle's departure, which included his resignation from the board of directors.
Matt Wilson, Light & Wonder's group chief executive of gaming, was named as Cottle's interim replacement.
Cottle oversaw the company's name change earlier this year from Scientific Games and the sale of its sports betting and lottery divisions which helped reduce the company's long-term debt from a daunting $9.2 billion to $4 billion by end of the second quarter.
Cottle became the company's fourth CEO in six years when he was appointed in 2018 following a string of CEO changes when then-Scientific Games was controlled by billionaire investor Ronald Perelman.
Light & Wonder Executive Chairman Jamie Odell praised Wilson's leadership in a statement, acknowledging they had previously worked together at rival gaming equipment provider Aristocrat Technologies.
"As we enter the next chapter of our growth journey as the leading cross-platform global game company, we are confident that now is the right time to make this leadership transition," Odell said. "We are confident that (Matt's) strategic insights, deep industry knowledge, rich experience and impressive track record make him the ideal person to serve as interim CEO during this transition period."
Light & Wonder said the board had started a search process to identify a permanent CEO and hired a national executive search firm.
"We thank Barry for all of his contributions to the fundamental reshaping of the Company that has positioned it for continued success," Odell said.
Wilson joined Light & Wonder in 2019 from Aristocrat but could not jump into the role until March 2020, because of a non-compete clause in his contract. His time with the company began right at the beginning of the pandemic.
Wilson has nearly 20 years of gaming industry experience between his time with Light & Wonder/Scientific Games and Aristocrat.
---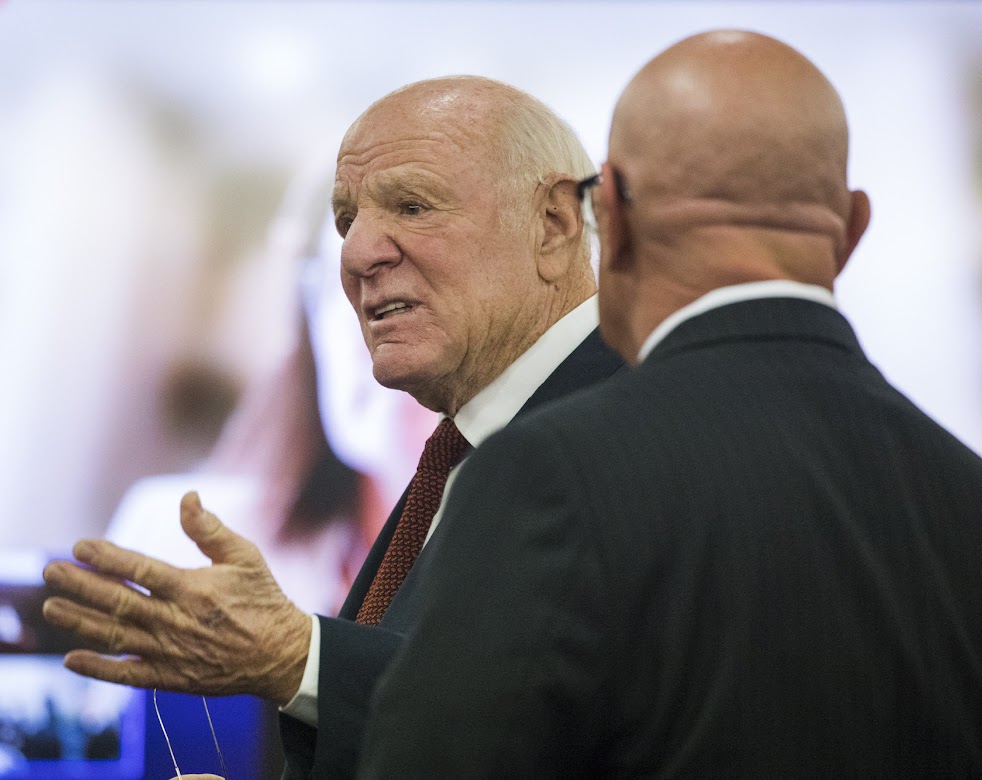 Media mogul Diller increases IAC/Interactive stake in MGM to 16.5 percent
Media mogul Barry Diller's IAC/Interactive Corp. has grown its ownership stake in MGM Resorts International to 16.5 percent, making the billionaire the largest single shareholder in the casino company since it was controlled by its late founder Kirk Kerkorian in the 1990s.
Diller, 80, paid more than $41.7 million in August in several stock trades through IAC to acquire almost 1.2 million shares in MGM Resorts, according to a filing with the Securities and Exchange Commission.
IAC now controls more than 64.7 million shares of MGM Resorts.
His interest in the company began in 2020 when IAC spent $1.2 billion to purchase a 12 percent stake. At the time, Diller said he wanted to push MGM into the digital gaming realm.
The stock acquisitions follow a May decision by the Nevada Gaming Commission that awarded Diller a two-year limited license. Regulators wanted to give Diller time to comply with a federal investigation involving stock purchases not associated with IAC or MGM Resorts.
At the hearing, Diller, who is a member of the MGM Resorts board and was seeking an unlimited gaming license, called the ruling "unfair."
Diller is currently No. 206 on the Forbes 400 list of billionaires with a net worth of $3.4 billion. He told Nevada gaming regulators IAC rarely takes a minority position in any company when it makes an investment.
Since Diller's initial purchase two years ago, BetMGM, MGM Resorts' digital gaming subsidiary that it owns in a 50-50 joint venture with Entain Plc, accounts for the largest share of online casino revenues in the U.S. and is one of the top three sports betting providers with operations in 18 states and Washington, D.C.
Diller founded Fox Broadcasting Co. and USA Broadcasting and sold both businesses. He then founded IAC in 1995 and is also chairman of online travel giant Expedia, which acquired its holding company, Liberty Expedia, in a $2.6 billion deal in 2019. Among IAC's more than 150 brands are Angie's List and The Daily Beast.
IAC CEO Joey Levin, who is also a member of the MGM Resorts board and has been Diller's right hand for almost two decades, said IAC's commitment to MGM Resorts is long-term.
"We saw a great opportunity when others didn't," Levin told the Gaming Control Board in March. "We saw a fantastic business in the resorts and casinos with this incredible opportunity online where we can do something that we're very familiar with."
In March, the Wall Street Journal reported the SEC was looking into stock purchases in a video game company that Diller made in January a few days before Microsoft Corp. acquired it.
Attorneys for MGM Resorts argued vehemently with Gaming Commission members that Diller should receive a full gaming license despite the ongoing investigation.
"A limited license would send the wrong message about the stability of the environment here," MGM Resorts General Counsel John McManus said.
Diller told the Gaming Commission there wasn't any wrongdoing on his part in the stock purchase.
"Why would I wait until I was 80 years old to commit fraud?" he said to the commission.
---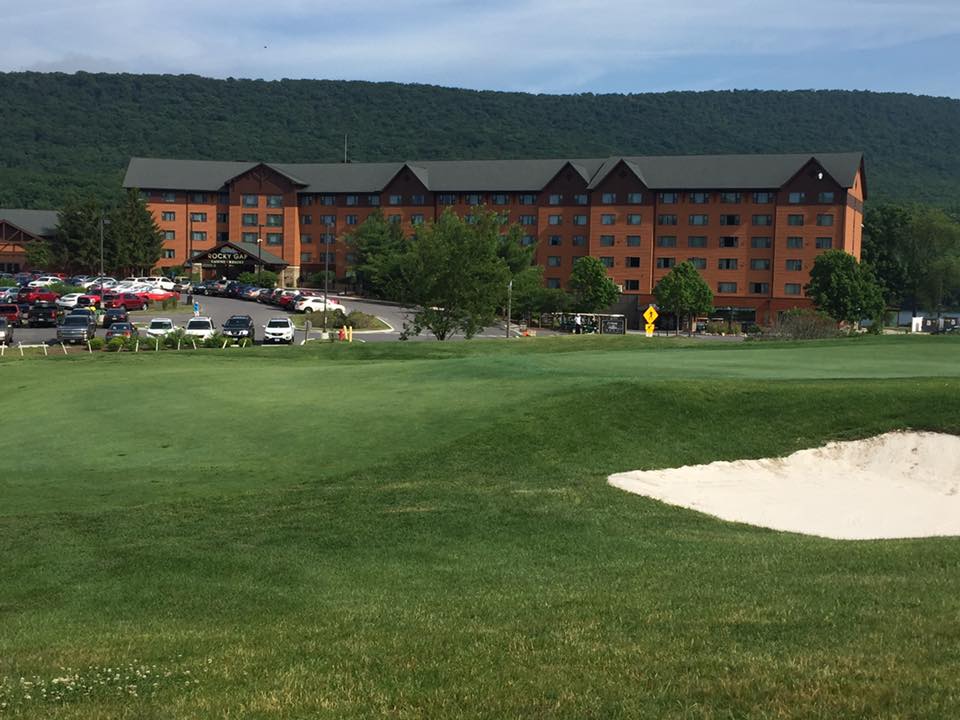 Golden Entertainment sells Maryland casino to Century and VICI for $260 million
The Rocky Gap Casino Resort in western Maryland never seemed to fit the profile for Las Vegas-based Golden Entertainment.
It remained the company's only casino located outside Nevada even as Golden expanded to acquire the STRAT in downtown Las Vegas and three casinos in Laughlin. The company operates nine casinos in Las Vegas, Laughlin and Pahrump.
So the investment community wasn't shocked when Golden announced last week it was selling Rocky Gap for $260 million to VICI Properties and Century Casinos.
VICI, a real estate investment trust, is paying $203.9 million for the land and buildings. Colorado-based Century Casinos is paying Golden $56.1 million for the operations. Century also signed a lease agreement with VICI to pay an annual rent of $15.5 million.
"The news should not come as a surprise for Golden since management has hinted in the past that Rocky Gap would be considered non-core," Jefferies gaming analyst David Katz wrote in a research note following the announcement. "With the rest of the company's casinos located in Nevada, we believe there are few synergies from the Maryland property."
Golden was primarily a Nevada-based slot machine route operator that was expanding its presence to Montana when the company acquired the Rocky Gap through its merger in 2015 with Minnesota-based Lakes Entertainment. The deal transitioned Golden into a publicly traded company.
In a statement, Golden CEO Blake Sartini called Rocky Gap "a truly unique destination resort." The 198-room hotel-casino sits near the entrance of the Rocky Gap State Park in Flintstone, Maryland. The park attracts more than 500,000 annual visitors. The location includes an 18-hole golf course designed by Jack Nicklaus.
"Since Golden began operating Rocky Gap seven years ago, we have invested our resources to enhance the property's amenities and our contributions to the State of Maryland," Sartini said.
Deutsche Bank gaming analyst Carlo Santarelli viewed the deal positively for Golden, saying it is receiving a "favorable price" for a hotel-casino that is not important to the company's profitability. Golden's shares jumped 8 percent in value on the Nasdaq stock exchange following the announcement of the sale.
"Strategically, this transaction will enable Golden to focus on the continued success of our operations in core markets," Sartini said.
JMP Securities gaming analyst Jordan Bender said Golden could use proceeds from the Rocky Gap sale to pay down debt and give the operation a "pristine" balance sheet.
"We believe the company could attract interest from companies looking to merge for exposure to a healthy Nevada market," Bender wrote in a research note.
Golden's Colorado Belle in Laughlin is the largest of the five casino-hotels in Southern Nevada that have not reopened since the pandemic caused a 78-day shutdown of gaming in 2020. During the company's second-quarter earnings conference call on Aug. 4, Sartini said Golden is evaluating plans for the riverboat-themed resort that is adjacent to the Colorado River.
"That is a one-of-a-kind piece of property on the riverfront and has a multitude of potential uses," Sartini said. "I won't get into what we've explored."
---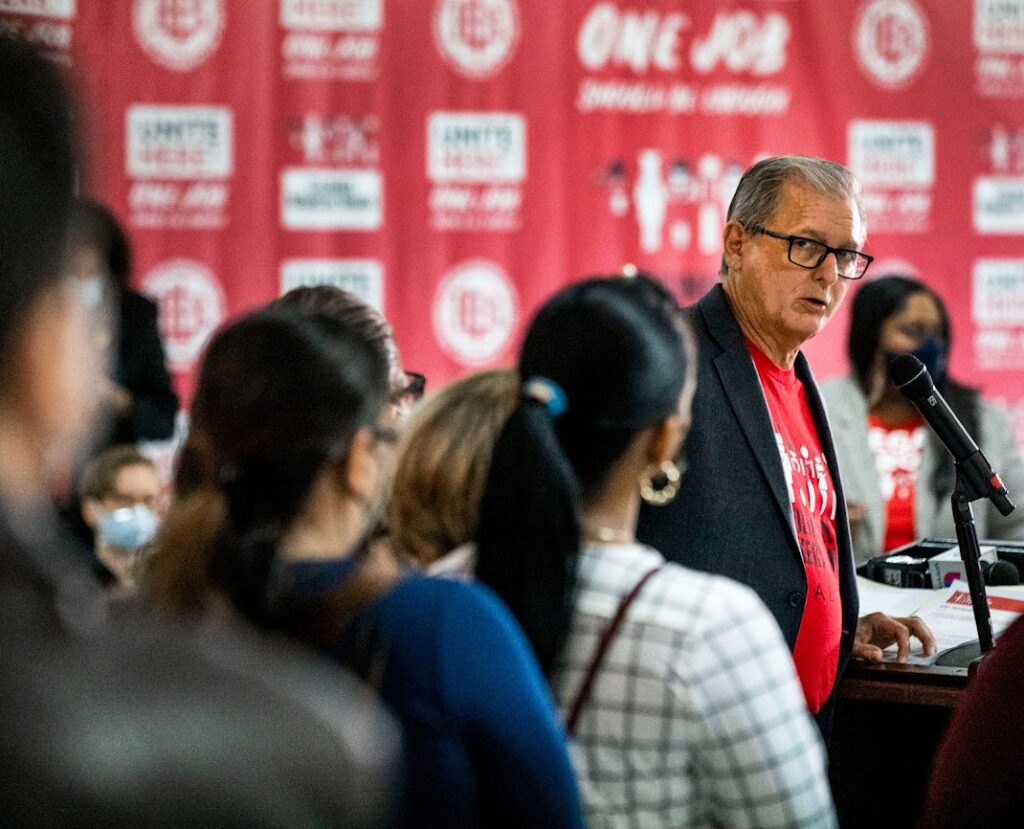 Quotable
Via Culinary Workers Local 226
In March, the union that represents non-gaming workers throughout Las Vegas asked the Gaming Control Board to open an investigation into Station Casinos over the labor organization's long-standing dispute with the casino company. In each of the last five months, during the public comment section of Control Board and Nevada Gaming Commission meetings, Station Casinos workers addressed the regulators. The head of the union spoke to the Gaming Commission last week.
"I'm attending the Gaming Commission meeting today with Station Casinos workers to get some answers. Frankly, Station Casinos workers and all gaming industry workers in Nevada have a right to know whether our state regulators have the power to discipline bad actors."
- Ted Pappageorge, Culinary Union secretary-treasurer
The Nevada Gaming Commission unanimously placed Kendrick Laronte Weatherspoon on the List of Excluded Persons, which bans him from ever entering a Nevada casino. The list is commonly called the "Black Book." Weatherspoon became the list's 36th name because of his history of assaulting women and forcing women into prostitution at Strip resorts. He's the first person on the list who did not have a history of cheating or involvement in organized crime.
"I'm not advocating that every single person that engages in this behavior be put in the Black Book. I only advocate for those who continually show a history of violence and they perpetrate their crimes through the casino industry."
- Todd Fasulo, Wynn Las Vegas vice president of security and corporate investigations
In the first quarter of UNLV's 52-21 season-opening victory over Idaho State at Allegiant Stadium, Rebels linebacker Austin Ajiake intercepted a pass and returned it 46 yards to set up a UNLV score. He raced to the sideline and pulled the handle on a giant slot machine created by International Game Technology for celebration purposes. Las Vegas sports radio talk show host Steve Cofield recorded the celebration.
"It's only right that UNLV has a turnover slot machine."
- ESPN SportsCenter on Twitter
The Nevada Independent is raising $200,000 by Dec. 31 to support coverage of the 2024 election.
Tax-deductible donations from readers like you fund this critical work.
If you give today,your donation will be matched dollar-for-dollar.
Give + Get Matched
Featured Videos