Indy Gaming: Monarch agrees to pay large fine for proxy wagering in Colorado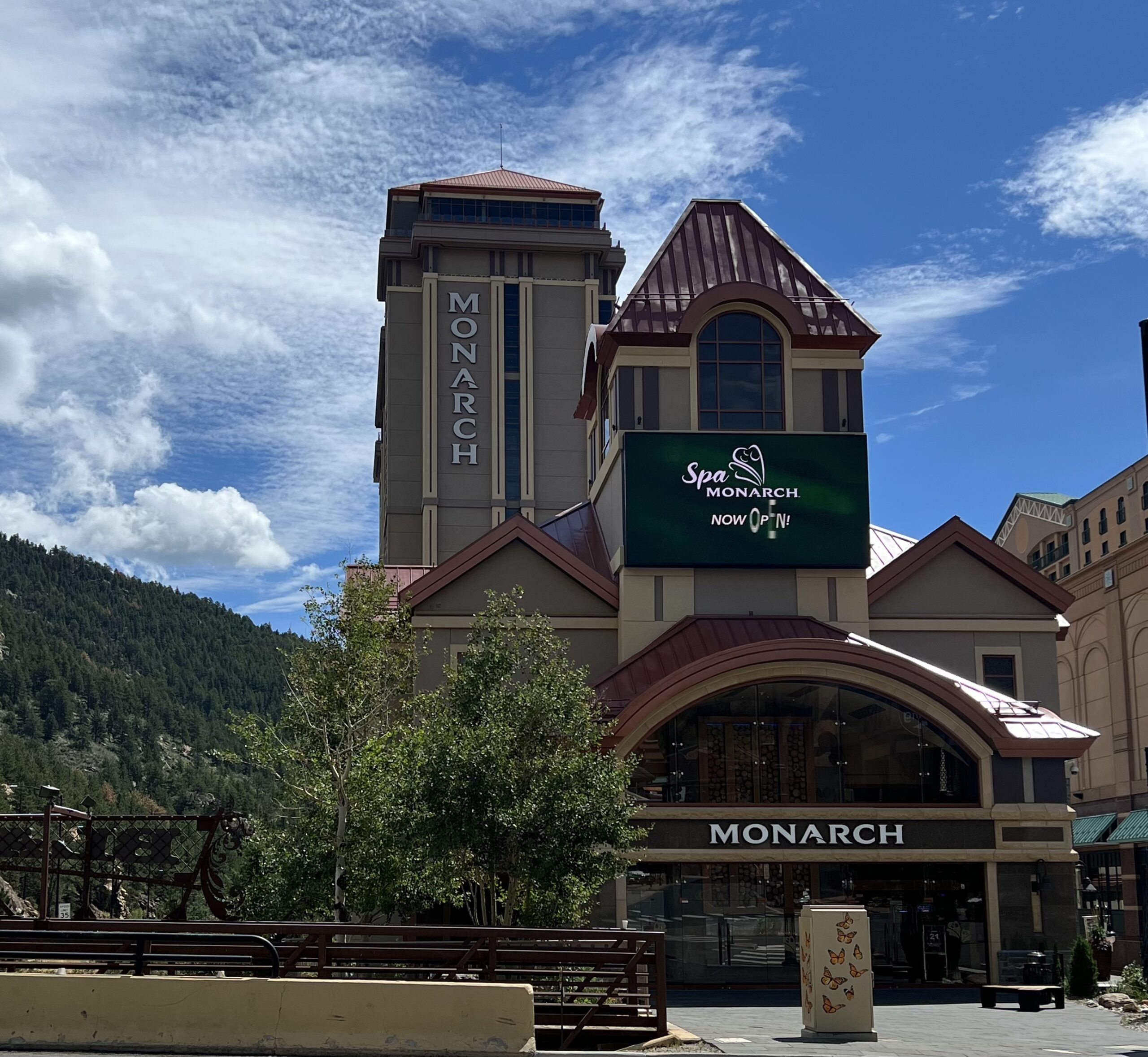 Good morning, and welcome to the Indy Gaming newsletter, a weekly look at gaming matters nationally and internationally and how the events tie back to Nevada.
If a colleague or associate emailed this newsletter to you, please click here to sign up and receive your own copy of Indy Gaming in your inbox. - Howard Stutz
---
Reno-based Monarch Casinos & Resorts agreed to pay a $400,000 fine to Colorado gaming regulators after executives from the company's Black Hawk casino discovered and self-reported that three of its sportsbook employees were placing proxy bets on behalf of customers.
Proxy wagering, in which a person other than the account holder places a sports bet for a customer, is illegal in Colorado and most other states. Proxy wagering is legal in Nevada as long as the sports betting account holder registers with an approved proxy service.
According to a stipulated settlement filed with the Colorado Limited Gaming Control Commission, Monarch representatives agreed with the findings of an investigation that found 79 proxy wagers totaling almost $61,000 were placed for 11 different customers from January 2021 to June 2022. All but 19 of the wagers were placed online through the BetMonarch mobile app. The other bets were made at the casino's sportsbook.
If regulators accept the settlement Thursday, the fine will be the largest ever assessed on a casino operator in Colorado, which first legalized gaming in 1991 in three historic mining communities – Black Hawk, Central City and Cripple Creek.
Las Vegas-based Golden Entertainment, operating at the time as Golden Gaming, paid a $270,000 fine in 2005 for accounting irregularities covering its three Black Hawk casinos, which the company has since sold.
The largest-ever fine in the state, $500,000, was paid in 1997 by a slot machine developer, Aristocrat Technologies, for misrepresenting the value of its devices to avoid paying higher taxes.
"I can't say much about it at this time since the stipulation agreement needs to be presented and approved by the Colorado Limited Gaming Control Commission before it is officially put into place," Suzanne Karrer, a spokeswoman for the Colorado Department of Revenue, said in an email.
Erica Ferris, a spokeswoman for the Monarch Black Hawk, said property executives uncovered the illegal activity and fully cooperated with state investigators. The three employees were fired.
Monarch operates its own sports betting business at its casinos in Black Hawk and the Atlantis in Reno.
Meanwhile, Monarch announced last week it was launching a one-time dividend program in which investors will receive $5 for every share they own in the company.
Truist Securities gaming analyst Barry Jonas wrote in a research note the company will pay out roughly $95 million on March 15 to stockholders who own shares in the company as of March 1.
In a statement, Monarch CEO John Farahi said the company eliminated all its outstanding debt since completing a $442 million expansion of Monarch Black Hawk, which saw the casino double in size, add a hotel tower and increase amenities.
"With our strong balance sheet and ongoing free cash flow growth, we have the financial flexibility to return capital to stockholders," Farahi said.
Monarch said it also would start an annual dividend of $1.20 per share, paid quarterly, beginning in March. Jonas estimated the figure at $23 million.
The company expects total dividends per share for 2023 to be $5.90.
Jonas told investors the enhanced return of capital to shareholders could attract investors interested in income from dividends.
"We think this strategy makes sense as the company's Black Hawk property moves out of early innings," Jonas said. However, it could signify the company doesn't expect to fund any potential casino purchases, "although management remains on the hunt."
Farahi said the company would continue to invest in redevelopment projects at Atlantis and Monarch and "evaluate merger and acquisition opportunities."
---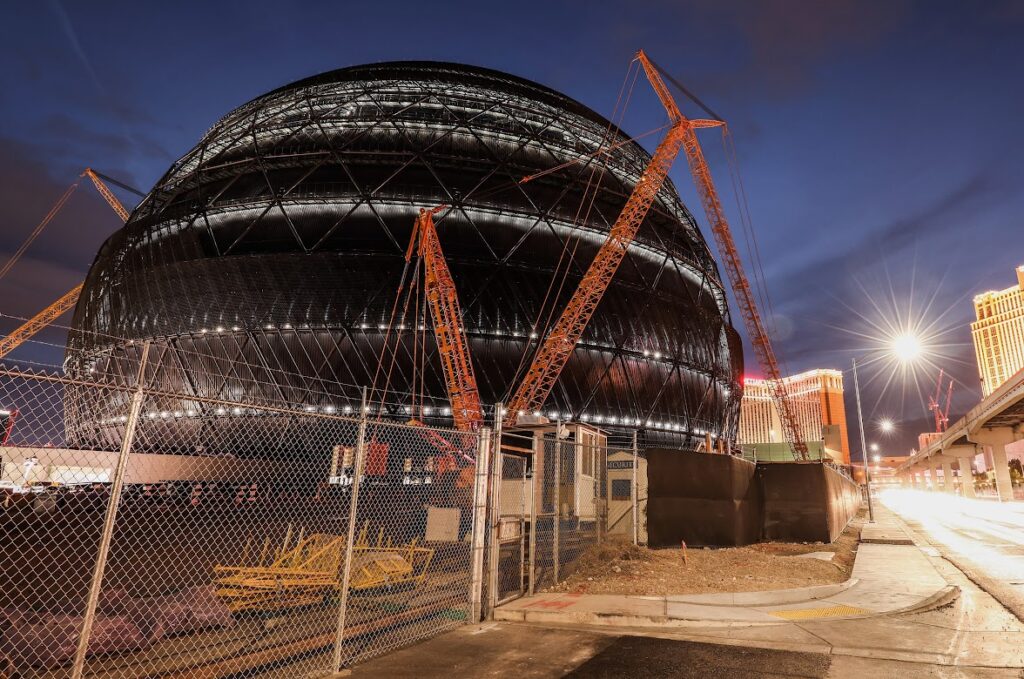 Rumors confirmed: Rock band U2 to launch the nearly $2.2B MSG Sphere
Madison Square Garden Entertainment executives told investors last week the nearly $2.2 billion MSG Sphere in Las Vegas, which has been under construction for almost four years, would open in September.
On Super Bowl Sunday, the entertainment venue behind The Venetian got its opening night headliner.
Legendary rock band U2 confirmed rumors that were floating since last summer. In a 15-second advertisement during the game's second half, the band said it would "launch" the venue with its "U2: UV Achtung Baby Live At The Sphere" performance.
"We are in active discussions with a number of iconic artists for residencies at MSG Sphere and are targeting between four and six headliners annually," MSG Entertainment CFO David Byrnes said on a Feb. 9 conference call with investors.
The music industry doesn't consider U2 just any iconic artist.
The legendary Irish rock band is the second highest-grossing-touring band of all time behind The Rolling Stones. U2 has produced 14 studio albums, sold over 170 million albums, and won numerous awards, including 22 Grammys. Billboard Magazine first teased the performance last July.
The announcement of a potential opening date and big-name act coincided with a discussion about the venue's construction progress.
Byrne noted on the conference call that the Sphere's 580,000-square-foot exosphere, an outdoor programmable LED screen, would be fully installed by the end of the month. Inside the planned 17,500-seat venue, work has begun on installing the 160,000-square-foot interior LED display that will wrap around the audience for what MSG executives have termed an "immersive visual environment."
He said the construction cost estimate for the Sphere remained at $2.175 billion.
"We are also continuing the build-out of the venue's interior spaces including, the suites and hospitality areas," Bryne said.
U2's performance would mark the band's first live concert since December 2019. The event would also take place without drummer Larry Mullen Jr., who is recovering from surgery.
"The Sphere show has been in the works for a long time. We don't want to let people down, least of all our audience," U2 band members Bono, The Edge and Adam Clayton said in a prepared statement.
"We need to get back on stage and see the faces of our fans again. And what a unique stage they're building for us out there in the desert. We're the right band, 'Achtung Baby' the right album, and the Sphere the right venue to take the live experience of music to the next level."
---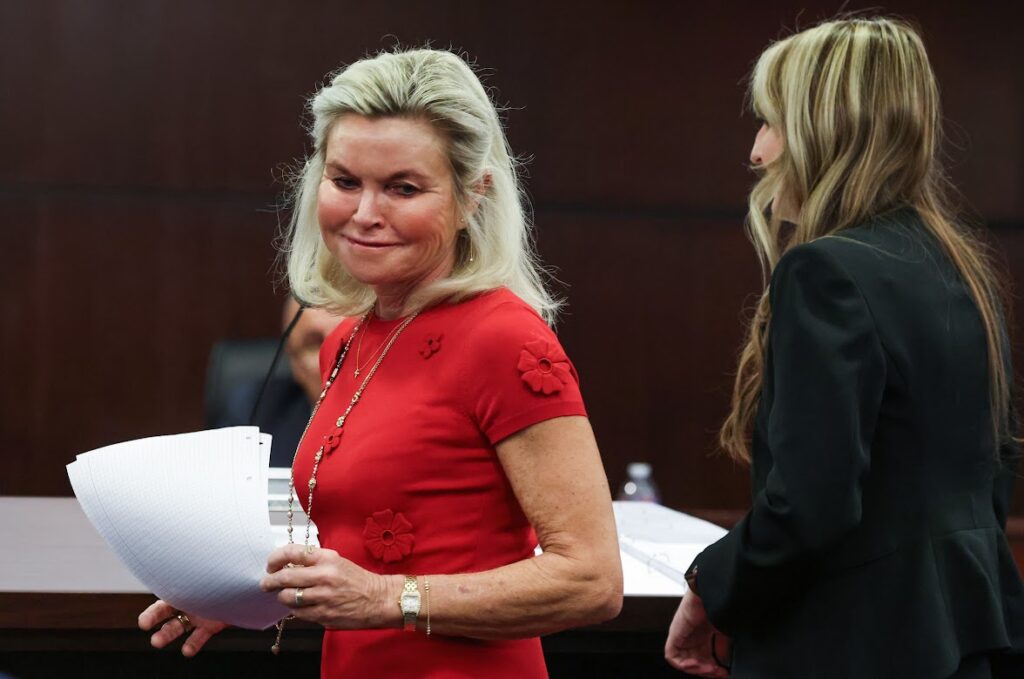 MGM Resorts has 'moved on' from acquiring sports betting partner Entain
The investment community welcomed the news that MGM Resorts International was no longer seeking to buy Entain Plc., its 50-50 joint venture partner with sports betting operator BetMGM.
Actually, analysts were relieved by the comments from CEO Bill Hornbuckle during the company's fourth-quarter conference call last week.
"We actually thought the best thing that MGM noted on its call," Stifel Financial gaming analyst Steven Wieczynski wrote in a research note. "We believe this is one of the more controversial topics around this story and one that has probably kept a lot of investors on the sidelines."
Hornbuckle said in response to an analyst's question that MGM Resorts had "moved on" from trying to acquire United Kingdom-based Entain.
MGM Resorts made an $11 billion offer for Entain in January 2021, but it was rejected by the company. It was anticipated that MGM Resorts would make another offer for Entain in the next two months once U.K. gaming authorities clarify the country's gaming regulations.
"We value the relationship with Entain. We value BetMGM," Hornbuckle said. "We remain highly focused on BetMGM through our partnership with Entain and making sure that business continues to grow."
A few hours earlier, Entain CEO Jette Nygaard-Andersen was recommended for approval by the Nevada Gaming Control Board to serve as a member of BetMGM's governing board.
"I've just passed my two years as CEO and being one of few female women leading a large global company, I am aware of my role as a member, as well as a role model," Nygaard-Anderson told the control board.
Since its launch in 2018, BetMGM has become one of the top four sports betting companies in the U.S. with operations in 26 states. The company said it finished 2022 with $1.44 billion in revenue and predicted 2023 revenue would grow to $1.8 billion to $2 billion.
Hornbuckle said MGM Resorts would focus its European internet casino efforts through its purchase last year of Swedish online gaming company LeoVegas for $607 million.
Deutsche Bank gaming analyst Carlo Santarelli said MGM Resorts was "fairly forthright" in moving on from a purchase of Entain.
"While some will say that this serves as a negotiating ploy, we remind investors that the U.K. takeover laws are rather stringent, and as such, we find it rather difficult to believe another effort is realistic in the near to medium term," Santarelli wrote in a research note.
---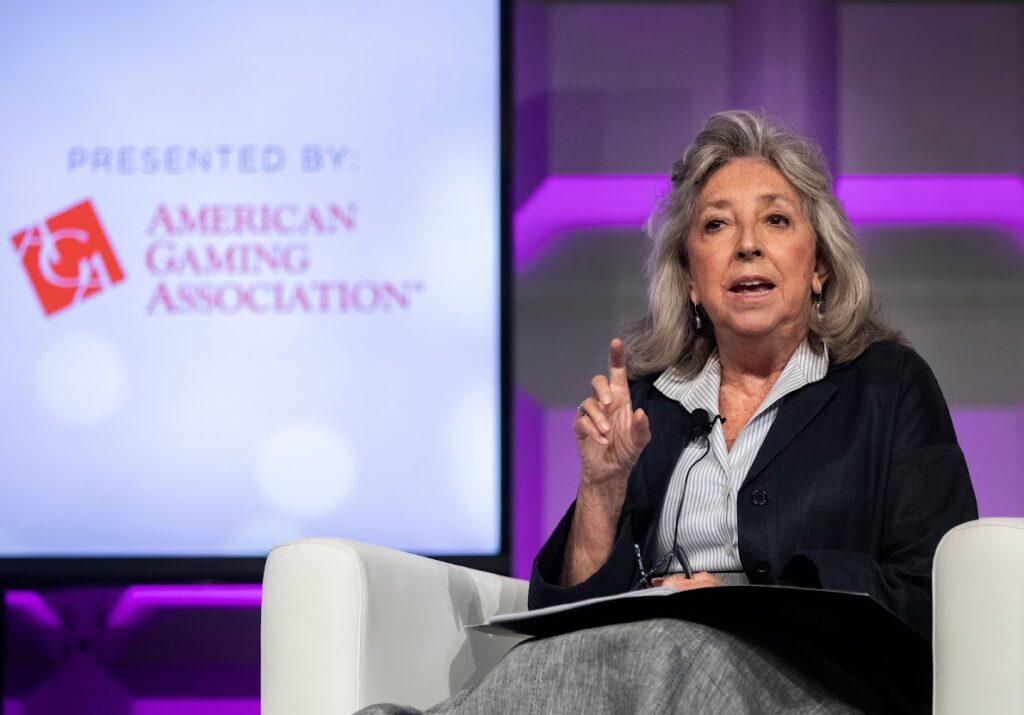 Gaming caucus to focus on tax policy issues on Capitol Hill
The Congressional Gaming Caucus was re-established this week with an agenda that sounds familiar.
Rep. Dina Titus (D-NV) and Rep. Guy Reschenthaler (R-PA) will again co-chair the group that focuses on policy for the nation's legal gaming industry.
Once again, the caucus's sights are set on two issues concerning tax policy: Increasing the tax reporting threshold on slot machine jackpots from $1,200 to $5,000 and eliminating the 70-year-old federal excise tax on all sports wagers.
In a statement, Titus said the growth of legalized sports betting, now in 33 states, and the continued expansion of the casino industry's presence requires the elimination of certain antiquated tax policies.
"I look forward to working with Rep. Reschenthaler and our colleagues in a bipartisan way to help well-regulated gaming markets flourish and incentivize economic development," Titus said.
Titus' district includes the Strip while Reschenthaler's district south of Pittsburgh includes several casinos.
Titus said the caucus will also advocate for policies that crack down on illegal gaming operators and promote responsible and safe gaming.
---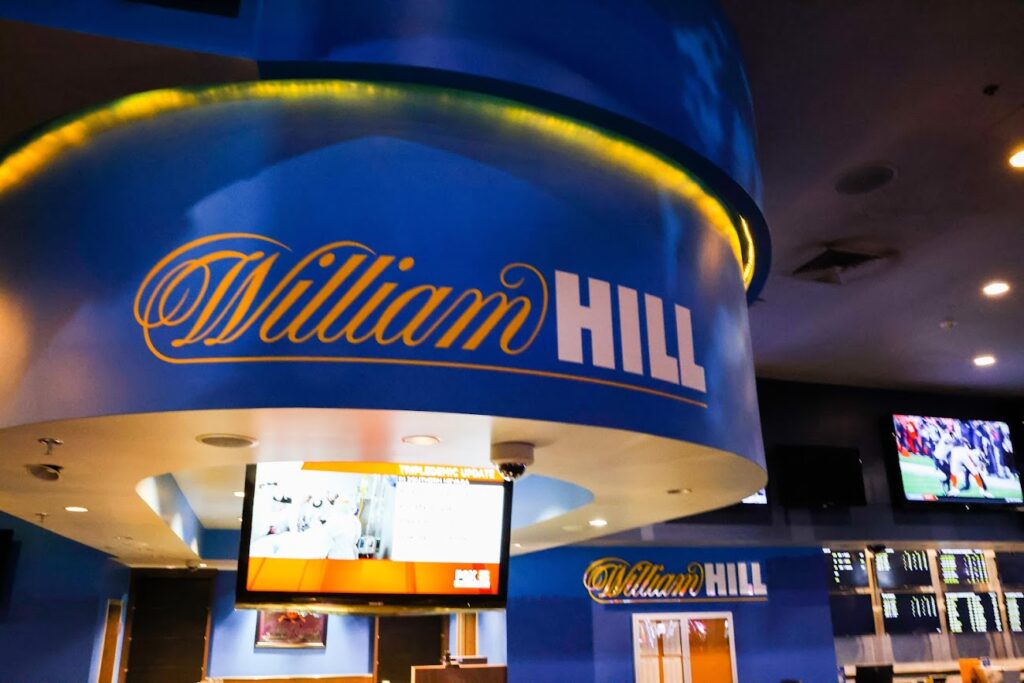 Gaming agents crack embezzlement scheme at Vegas sports betting kiosks
The control board credited enforcement agents with breaking up an alleged embezzlement scheme involving fraudulent cash adjustments at several sports wagering kiosks.
The agency did not name the company, saying the matter had been self-reported.
KLAS-TV Channel 8, however, first reported the story on Feb. 9 that two former employees of William Hill Nevada were arraigned in Las Vegas Justice Court. Paige Steiner is facing 290 charges of altering the kiosks to steal money. Law enforcement said Shraven Singh "completed fraudulent cash adjustments on 166 separate dates," totaling nearly 3,000 separate instances. Others are expected to be charged in the case.
The control board said the investigation began in December after William Hill alerted state gaming regulators. According to court records reported by KLAS, an internal investigation by William Hill found several previous employees "had fraudulently altered kiosks at various locations" throughout Nevada, defrauding the company more than $70,000.
"The board appreciates licensees meeting their obligation to investigate and self-report potential statutory and regulatory violations, as well as alleged criminal activity," said Kristi Torgerson, chief of the board's enforcement division. She said the agency will "continue to be aggressive in its investigations and covert operations to ensure that the gaming industry is free from criminal elements."
---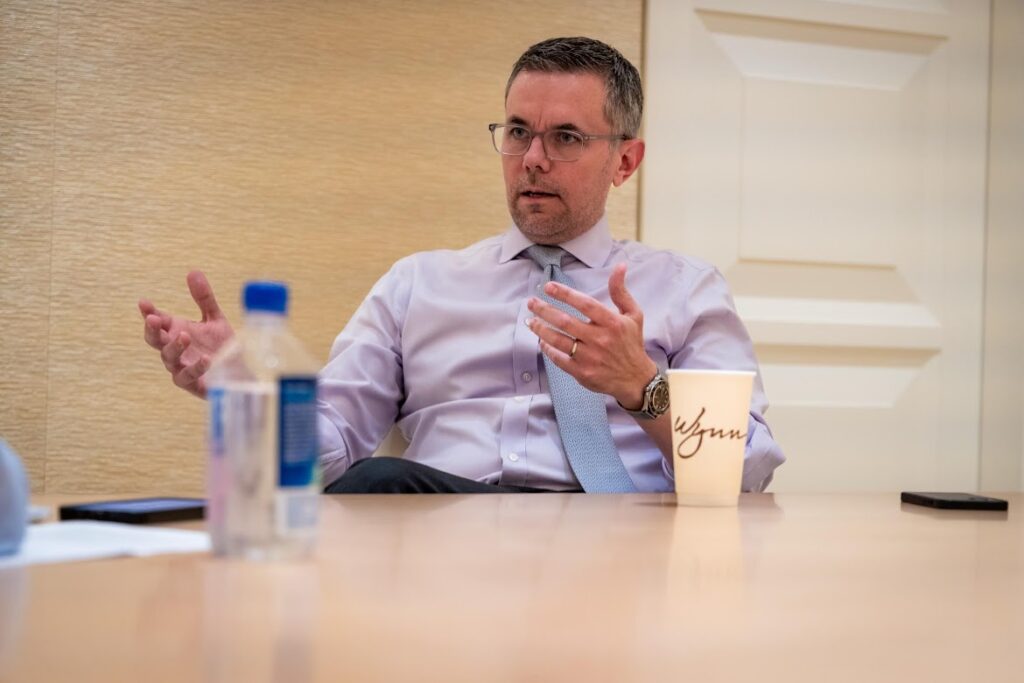 Quotable
Via Wynn Resorts fourth-quarter earnings conference call
Wynn Resorts CEO Craig Billings offered analysts and investors an update on the company's planned $2 billion integrated resort project on the man-made Al Marjan Island in Ras Al Khaimah in the United Arab Emirates. He expects Wynn will start construction on the foundation later this year. Wynn will have the only gaming license in the UAE.
"I also expect we will share renderings, programming and plans publicly over the next few months. The more time we spend in that market, the more confident we are in the project."
- Craig Billings, Wynn Resorts CEO
Via press release from Brownstein Hyatt Farber Schreck
Former Gaming Control Board Chairman Brin Gibson rejoined the Las Vegas office of the law firm where he was working before he became Nevada's top gaming regulator in 2020. Gibson will be a shareholder at Brownstein Hyatt Farber Schreck where he will work with clients on gaming matters and other issues including water and government relations. Gibson left the control board at the end of November, two months before his term expired.
"Brin's experience puts him directly at the intersection of business, law and policy "His broad experience and deep understanding of the business landscape in Nevada allows him to provide counsel across a wide range of legal issues."
- Ellen Schulhofer, Las Vegas office managing partner
The Nevada Independent is raising $200,000 by Dec. 31 to support coverage of the 2024 election.
Tax-deductible donations from readers like you fund this critical work.
If you give today,your donation will be matched dollar-for-dollar.
Give + Get Matched
Featured Videos