Indy Gaming: Titus hopes 70-year-old sports betting tax is on the chopping block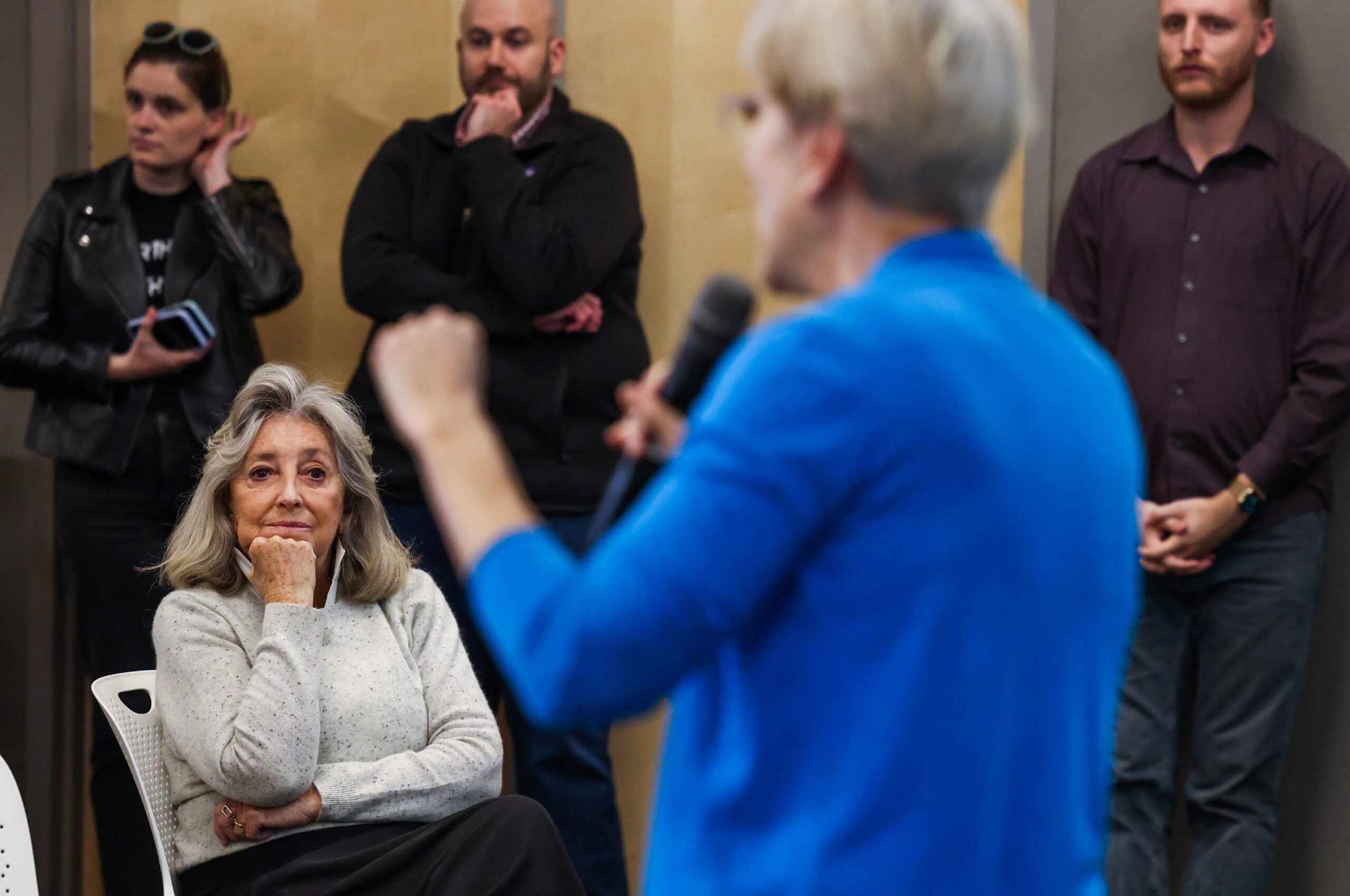 Good morning, and welcome to the Indy Gaming newsletter, a weekly look at gaming matters nationally and internationally and how the events tie back to Nevada.
If a colleague or associate emailed this newsletter to you, please click here to sign up and receive your own copy of Indy Gaming in your inbox. - Howard Stutz
(Note: This will be the last Indy Gaming for 2022. Thank you for reading our newsletter and I wish everyone a happy holiday season and a Happy New Year. Indy Gaming will return on Jan. 4).
---
Nearly a decade after first proposing a repeal of a small, 70-year-old federal excise tax on all sports wagers placed in Nevada, Rep. Dina Titus (D-NV) is hopeful her efforts will finally succeed.
The nationwide expansion of sports betting gave Nevada partners in the fight to eliminate what has become known as the "handle tax." Titus' bill to repeal the fee now has 13 co-sponsors – all from states with legal sports betting.
Meanwhile, the American Gaming Association (AGA) has weighed in with research conducted on the illegal gaming market that showed the growth of legal sports betting has sliced into unregulated offshore operations. Thirty-one states and Washington, D.C., have legal sportsbooks. Another five states are expected to launch legal operations in 2023.
AGA Vice President of Government Relations Alex Costello said the sports betting excise tax disadvantages the legal operators as opposed to the illegal market.
"If we continue to draw people into the legal marketplace, it's better for state revenues," Costello said. "We'll be using this research to try and push for the repeal of that tax."
The federal handle tax – 0.0025 percent for every sports wager – is a small fraction of the total revenue.
In 2021, Nevada sportsbooks collected a record $455.1 million in revenue on a record $8.1 billion in wagers, and the excise tax was roughly $20 million. With two months left in 2022, Nevada sportsbooks have already collected $358.8 million in revenue on wagers of $6.9 billion, with the excise tax accounting for more than $17 million.
Still, Titus said that money should remain in Nevada.
"It gives the illegal operators an advantage because they don't pay any of that tax," Titus said.
Prior to the 2018 repeal of the Professional and Amateur Sports Protection Act by the U.S. Supreme Court, Nevada was the only state making the payment. Nevada was still the largest payer of the excise tax for a couple of years, but now trails New York, New Jersey and Illinois in total annual sports betting wagers.
According to the AGA, more than $73 billion has been wagered legally on sports betting nationwide through October, meaning the handle tax is more than $182 million.
"It's starting to be some real money and I take it that folks are starting to take notice," Titus said, adding that eliminating the handle tax "will hopefully allow legal operators to be more competitive and encourage more consumers to participate in the regulated marketplace where they are better protected from financial and cyber threats."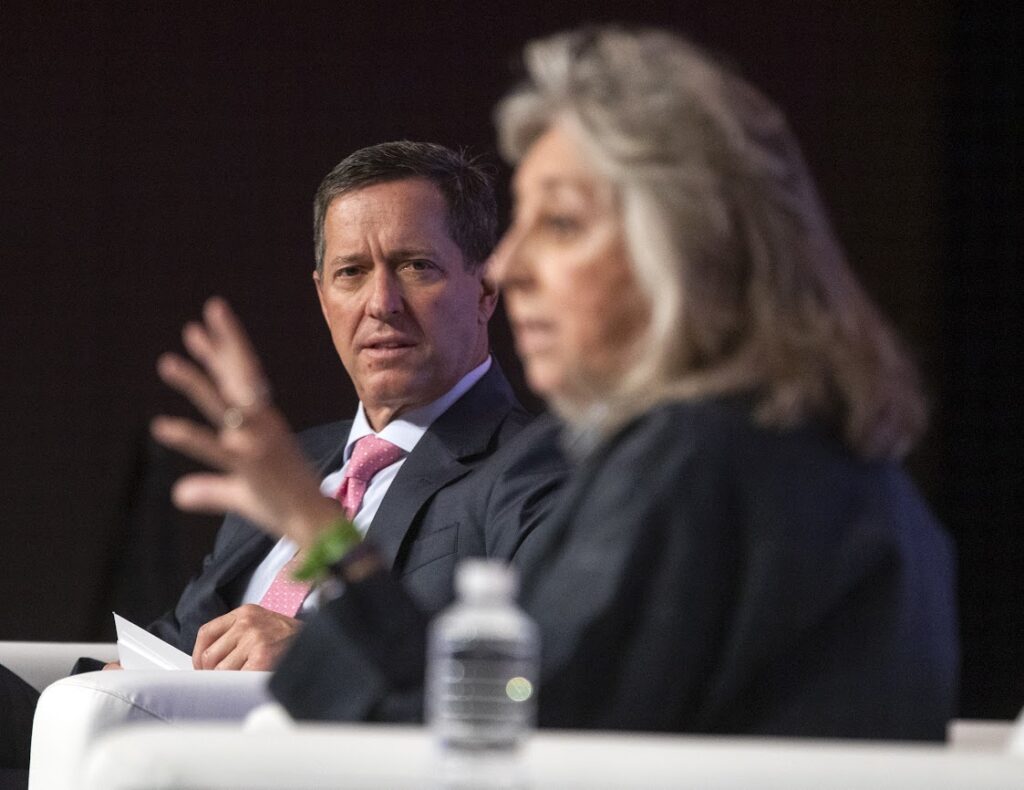 Titus is co-chair of the Congressional Gaming Caucus and the effort to repeal the legislation has nine Republican co-sponsors, including her GOP co-chair.
The effort was also boosted in June when Nevada Attorney General Aaron Ford and Arizona Attorney General Mark Brnovich, whose state launched legal sports betting in September 2021, co-authored a letter to the House and Senate leadership in support of the legislation to repeal the tax.
"The federal wagering excise tax was put in place in 1951 as a tool to suppress illegal, organized gambling activities and collect information for prosecuting authorities," Ford and Brnovich wrote. "In the present context, the excise tax clearly fails to aid the government in stopping illegal sports betting operations. In fact, it actually provides illicit gambling books with a competitive advantage over their lawful counterparts."
Titus first learned of the tax in 2014 when she was approached by a Nevada sportsbook operator who wanted to know where the money collected from fee went. Titus said the Internal Revenue Service couldn't tell her office how the money was being used.
"The money just went into some black hole in the general fund," she said at the time.
Now, she's hopeful the repeal could find its way into an end-of-the-year bill before Congress winds down.
"We'll just keep pestering the Treasury Department every so often," Titus said.
---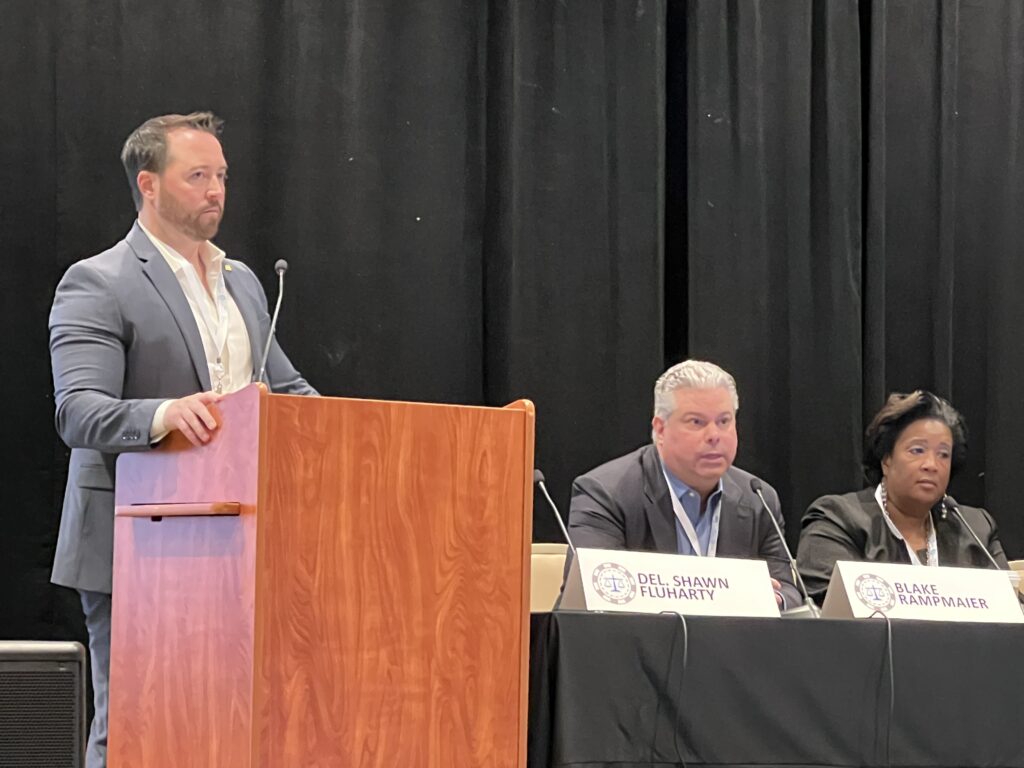 Nevada left out of the talks as states look at online casino expansion
Boyd Gaming operates an internet casino in Pennsylvania where the company also owns the Valley Forge Casino in King of Prussia.
A company executive told a group of state lawmakers last week the online presence has helped grow business at Valley Forge, which draws customers from neighboring Philadelphia.
"Bridging the [internet and land-based gaming] together is a big part of our strategy moving forward," Boyd Senior Vice President Blake Rampmaier said during a panel discussion at the National Council of Legislators from Gaming States (NCLGS), which held its winter meeting at Resorts World Las Vegas.
"We have not seen a degradation of revenue in our brick and mortar [casino]. Customers that are playing online are still coming to our Pennsylvania property in full force," Rampmaier added. "If anything, we see [the online casino] as an additional revenue stream."
When asked, however, about the potential for online casino gaming in Nevada, Rampmaier called the state "an anomaly." He echoed remarks made earlier this year by Boyd CEO Keith Smith that "additional conversations" are going to be needed to allow any expansion of online casinos.
"I don't have a silver bullet answer for you on that," Rampmaier said. "I think they need to have those conversations."
Nevada has confined internet gaming to just poker since 2013. The market, which once had four operators, has shrunk to just Caesars Entertainment's World Series of Poker brand.
Nevada, which is a member of the NCLGS, did not have any representatives attend the conference.
Several smaller Nevada casino operators, along with Red Rock Resorts, oppose the expansion of online gaming beyond the current model. Smith predicted it could take up to eight years for Nevada to legalize online casino gaming.
That hasn't stopped Boyd, however, from growing its online gaming presence. In November, the company closed on its $170 million purchase of Pala Interactive, a Toronto-based company that has two revenue streams: a business that provides an online gaming platform to casino operators in legal markets, and an online casino site the company operates in New Jersey.
Rampmaier said Boyd would migrate its online business to the Pala platform early next year. He was also hopeful the company could expand online gaming to include the nine other regional states where Boyd operates commercial casinos.
But that effort will require movement on the legislative front.
Online casino gaming is legal in six states – New Jersey, Pennsylvania, Michigan, Delaware, West Virginia and Connecticut.
In a separate presentation at NCLGS, Howard Glaser, global head of government affairs for Las Vegas-based gaming equipment provider Light & Wonder, said he expects to see online gaming legislation introduced next year in New York, Indiana, Illinois and Iowa, with legislation possibly on the table in Maryland, Ohio, Colorado, Louisiana and Kansas.
"States that look best for adoption in 2023 include Indiana and New York," Glaser said. "Both states have strong legislative champions and are likely to be the next to go online."
In August, Light & Wonder commissioned a study that found an expansion of legal online casinos to all 42 states with land-based casinos or mobile sports betting could produce annual revenue of more than $30 billion, with tax revenue of $6.35 billion.
According to the American Gaming Association, online gaming revenue in the first nine months of 2022 was more than $3.6 billion, a 38 percent increase from a year ago.
Glaser said it was "a matter of when, not if," legal online gaming expands in the U.S.
"The handful of existing iGaming states have proven the success of the iGaming model and the combined land-based/online revenue growth outstrips anything we have ever seen in the gaming space," he said.
---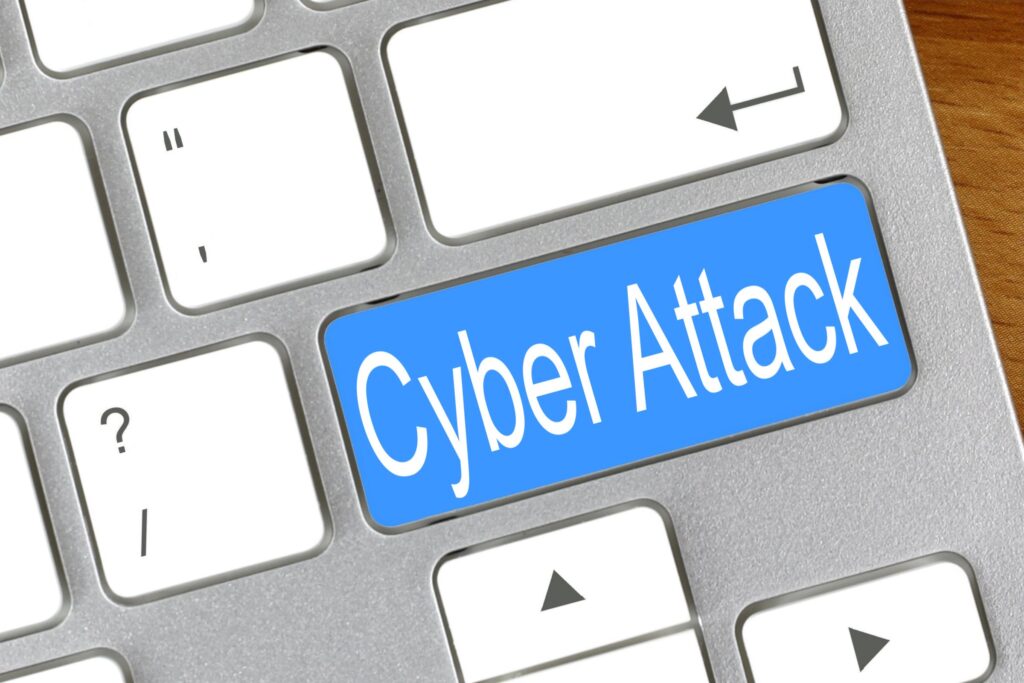 Nevada regulators consider changes to beef up cybersecurity requirements
Las Vegas Sands made national headlines in 2014 when a cyberattack perpetrated by the nation of Iran infected the casino company's computer systems with malware and shut down three-quarters of its Las Vegas servers.
Sands admitted a month after the attack that customer and employee data, including Social Security numbers, driver's license numbers and passport numbers, were stolen in the highly sophisticated intrusion. The company temporarily removed its individual casino websites and its corporate website from the Internet.
The cost of recovering data and building new systems cost the casino operator roughly $40 million.
An audience at the National Council of Legislators from Gaming States (NCLGS) learned last week that Las Vegas Sands wasn't the only gaming company subjected to cyber breaches.
Michael Morton, senior policy counsel for the Nevada Gaming Control Board's Administration Division, detailed other instances since the Sands breach that affected Las Vegas area casinos, including a February 2020 computer outage that knocked out the slot machines at Binion's and Four Queens in downtown. The six-day shutdown made it impossible for customers to print cashless gaming ticket vouchers, and hotel check-in systems for customers were impeded.
Morton also highlighted cyberattacks against MGM Resorts International and the company that oversees the chain of Dotty's slot machine parlors.
Josh Chin, managing partner of cybersecurity provider Net Force, who advises the gaming industry on cyber protection matters, told the lawmakers attending the conference that many companies, including casino operators, are often lax in their safeguards against hackers.
Cybersecurity adviser Michael Tobin, CEO of Continent 8 Technologies, said the largest gaming companies need employees with cyber protection skills.
Morton said the Nevada Gaming Commission will take up changes to regulations governing cybersecurity requirements next week, including a requirement that operators conduct a risk assessment of their systems in the coming year.
Morton said the goal is to have the tools in place to halt any cyberattack before it happens.
However, if any customer or employee data, such as credit card information, is compromised, casino properties are required to report any incident to the Gaming Control Board within 72 hours.
Any property with $7 million or more in annual gaming revenue is required to designate an internal auditor or an independent entity with cybersecurity expertise, to perform and document observations, examinations and inquiries of employees to verify cybersecurity best practices and procedures.
---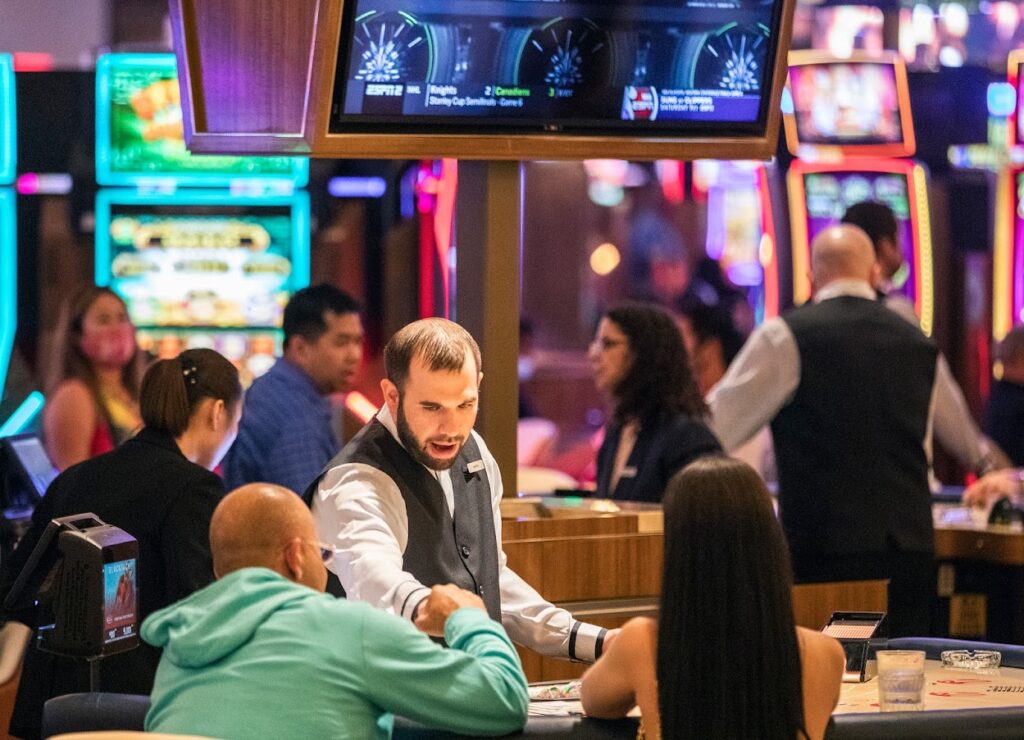 Sightline unveils 'next generation' of cashless gaming technology
With two dozen legislators from nearly a dozen states and U.S. territories in the building, Sightline Payments used Resorts World Las Vegas casino last weekend as a live showroom to display the next generation of its cashless gaming technology.
Consider the National Council of Legislators from Gaming States (NCLGS) a captive audience.
When it opened in June 2021, Resorts World said the Strip property would be the first casino in Nevada that allowed customers to utilize financial technology to fund gaming on both slot machines and table games.
Las Vegas-based Sightline provides the systems for transferring funds with digital wallets used in roughly 50 gaming properties in seven states.
At Resorts World, Sightline partners with four other companies, including Konami Gaming, in powering the resort's digital wallet, which can also be used for non-gaming purchases at retail shops and entertainment. Konami provides the casino with its management system.
The newest version includes upgrades to the technology used by customers to remotely begin the enrollment process for loyalty and payments, which reduces the wait time when first arriving at the casino. The enhancements also include biometric authentication and facial recognition.
Sightline Senior Vice President Jonathan Michaels, who oversees government affairs for the company, called Resorts World "our showcase experience." He said the property provides "documentary evidence" on the usage and capabilities for cashless gaming.
"I think there's a real opportunity for the industry as a whole to enhance their security efforts," Michaels said. "The evidence is a way operators can really up their game."
Cashless gaming has expanded its reach throughout the casino landscape in the past year.
Everi Holdings, another financial technology provider, launched mobile wallets and digital payments at regional casinos operated by Penn Entertainment. International Game Technology recently announced a planned rollout of a cashless gaming system for the Las Vegas casinos operated by Red Rock Resorts.
In addition to Resorts World Las Vegas, Sightline and Konami provide a cashless payment/mobile wallet system to Boyd Gaming, which was launched at the company's regional properties in several states and its 10 casinos in Southern Nevada.
During the Global Gaming Expo in October, Sightline, in partnership with Acres Manufacturing, invested $300 million in an effort to implement cashless wagering on 250,000 slot machines in casinos across the U.S.
Sightline co-CEO Omer Sattar said the current Resorts World effort would lead to additional enhancements.
"Groundbreaking technology builds on itself, and this second generation makes cashless gaming more accessible and a better overall experience for patrons," Sattar said.
---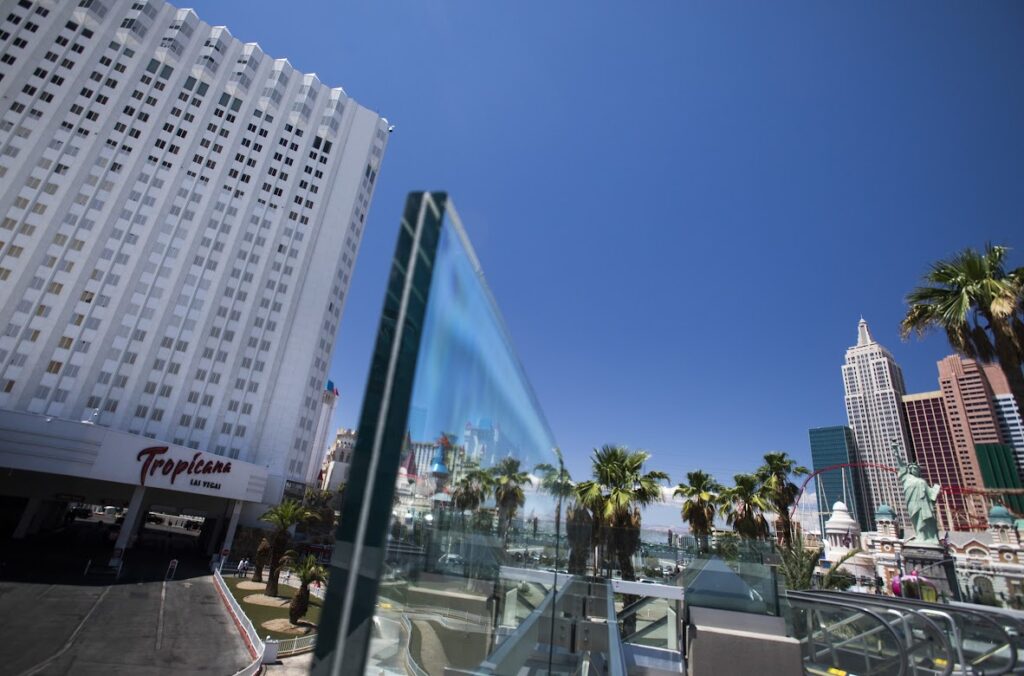 Quotable:
Via press release from Bally's Corp.
Tropicana Las Vegas owner Bally's Corp. entered into a labor neutrality agreement with the International Union of Operating Engineers (IUOE), allowing the Strip resort's employees to make "an informed decision" regarding their union representation.
"We have an established track record of building positive relationships with organized labor and look forward to continuing to foster our relationship with IUOE."
- Bally's Chairman Soo Kim
Via research note from Jordan Bender of JMP Securities
In launching coverage of Las Vegas-based regional casino operator Full House Resorts, the analyst highlighted the $700 million investment the company is making into casino projects in two states. Full House expects to open a temporary casino in Waukegan, Illinois in January (a permanent casino will follow some 18 months later) and will unveil the Chamonix resort in Cripple Creek, Colorado next summer.
"The multi-year expansion of the portfolio is projected to result in the highest-growing company in gaming, supporting strong underlying cash flow at completion."
- JMP Securities gaming analyst Jordan Bender
Via press release from Caesars Entertainment
The 54th World Series of Poker (WSOP) will return to the Strip on May 30 through July 18, 2023, inside the convention space connecting Paris Las Vegas and Horseshoe (formerly Bally's) Las Vegas. The 2022 WSOP marked the first time the tournament was held on the Strip after nearly two decades at the off-Strip Rio Resort Casino and its origins in downtown Las Vegas. Last year's WSOP drew nearly 198,000 entrants from more than 100 countries, with a record-breaking $347.9 million total prize pool.
"The tournament delivered unforgettable moments during its debut on the Strip, and we're excited to welcome back poker's premier event of the year. We can't wait to see the first WSOP Main Event champion crowned at the new Horseshoe Las Vegas."
- Paris Las Vegas and Horseshoe Las Vegas General Manager Jason Gregorec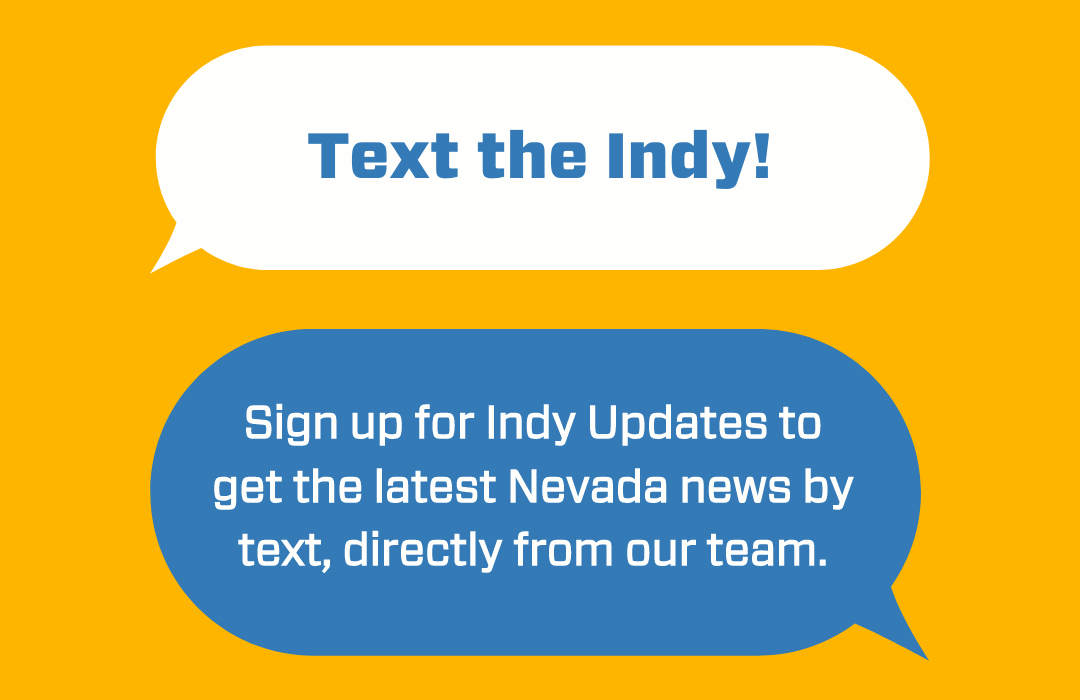 Featured Videos