Indy Gaming: Boyd CEO focused on online expansion nationally, not Nevada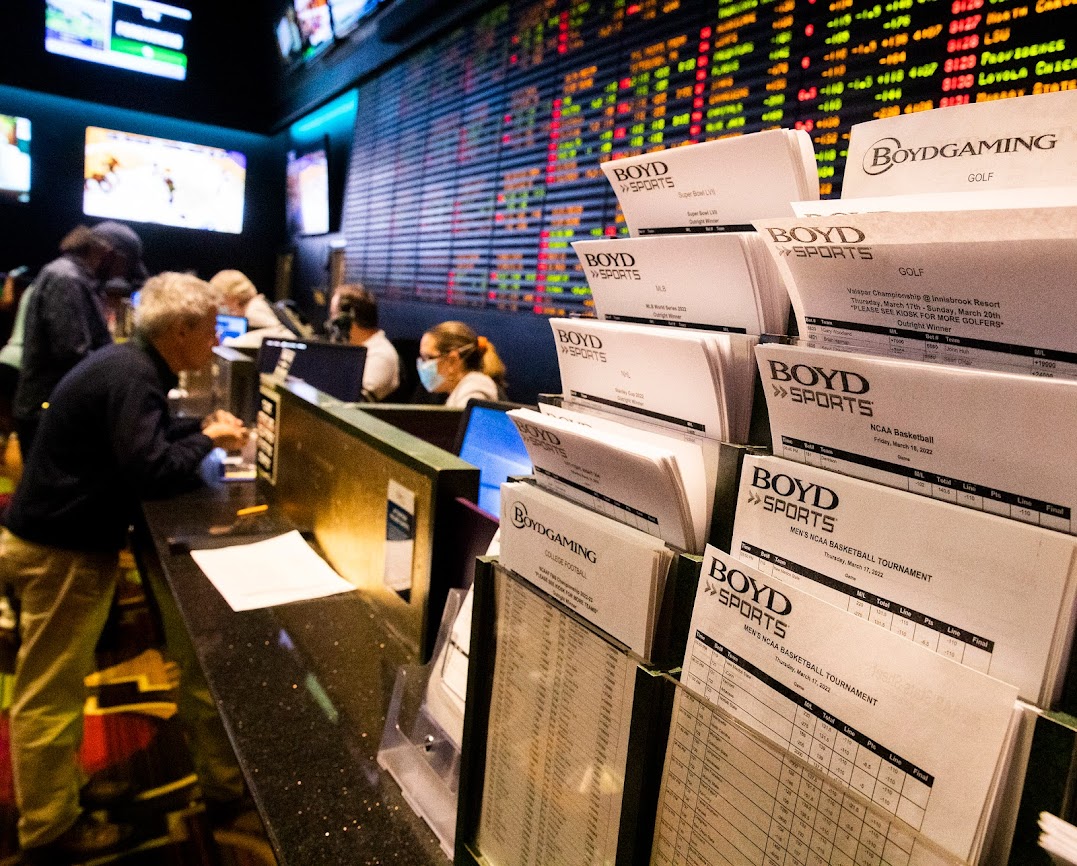 Good morning, and welcome to the Indy Gaming newsletter, a weekly look at gaming matters nationally and internationally and how the events tie back to Nevada.
If a colleague or associate emailed this newsletter to you, please click here to sign up and receive your own copy of Indy Gaming in your inbox. - Howard Stutz
---
Boyd Gaming CEO Keith Smith predicted it could take up to eight more years for Nevada to legalize online casino gaming. However, he believes the activity will expand beyond the six states that offer real-money internet versions of slot machines and table games through computers or mobile devices.
"I think it's inevitable that over the course of time, just like states have adopted online sports betting, online casinos will also be adopted," Smith said in an interview following Boyd's first-quarter earnings conference call last month.
The company, through a partnership with sports betting and online gaming giant FanDuel, operates online casinos in Pennsylvania and New Jersey.
However, Smith cautioned that online casino legalization likely won't have the same fervor as sports betting, which is now legal in more than 30 states after a 2018 U.S. Supreme Court decision.
"I don't think it will roll out as quickly as sports betting rolled out," Smith said. "But I do think that you will see it continue to expand over the next five, six to seven years in a lot more states."
Smith said Nevada "is a complicated story," given that the state had 446 gaming non-restricted casino gaming licenses as of March. Other states have fewer licenses and are restricted to a limited number of casinos. Pennsylvania, where Boyd operates Valley Forge Casino, has only 15 casinos.
"It's going to take a very careful conversation," Smith said of Nevada. He said online gaming legislation needs to protect jobs and the billions of dollars invested into physical casino operations.
"At the same time, we need to recognize that online gaming is something that isn't going away," Smith said.
Nevada legalized online poker in 2013, but Caesars Entertainment's World Series of Poker brand is the only site still in operation.
Analysts at Eilers & Krejcik Gaming, writing in the advisory firm's monthly U.S. Online Casino Tracker, said casino operators with a multi-state presence would be more likely to support legalizing online casinos in Nevada. Last October, MGM Resorts International CEO Bill Hornbuckle said Nevada's gaming industry is "missing a significant opportunity for growth" amid the reluctance to legalize online casino gaming.
Eilers & Krejcik analysts said the state's locals gaming operators, such as Red Rock Resorts, "remain skeptical" of online gaming.
"Specifically, many locals operators view online casino legalization as a significant threat to their retail casinos," the firm wrote. "As such, legislation is unlikely to be seriously considered until the operators reverse course."
Expanding the business
Boyd, however, is moving forward with a national online gaming presence.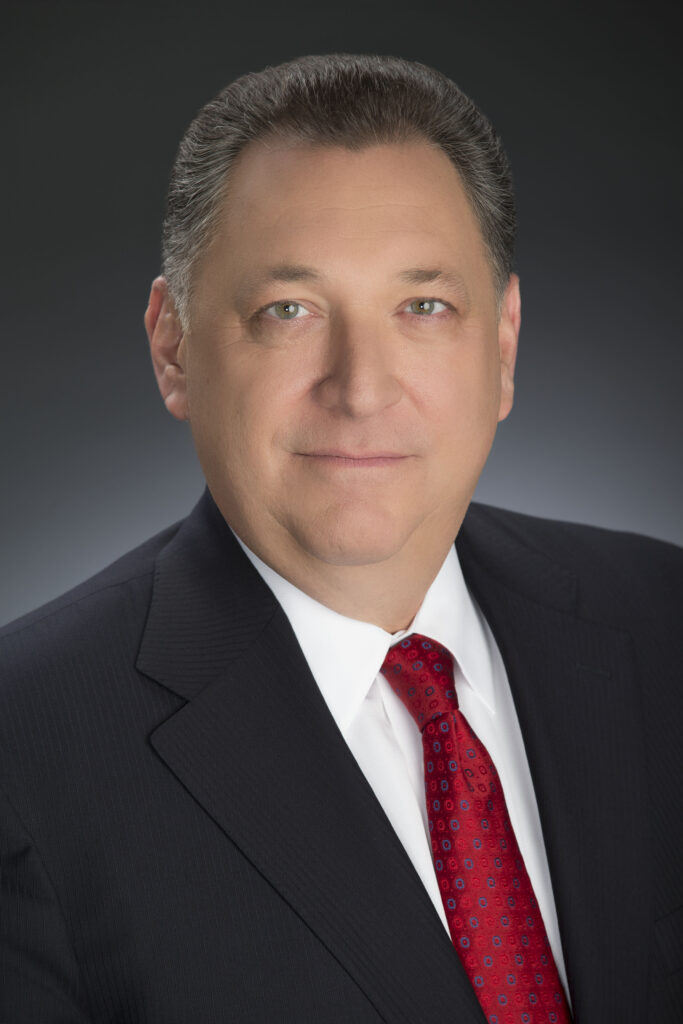 In March, the company announced it was buying Toronto-based Pala Interactive for $170 million. Pala, started by Southern California's Pala Band of Mission Indians in 2013, provides technology for real money online gaming and free-play social gaming to companies in eight states and Canada. Pala operates its own online casinos in New Jersey and in Canada.
Smith said owning Pala will allow Boyd to control its own destiny in the online gaming space.
"With our geographic distribution, strong loyalty program and significant database, we are confident in our ability to build a profitable regional online casino business," Smith during the conference call.
Boyd owns 5 percent of FanDuel, which is considered one of the top three sports betting and online gaming operators in the U.S. in terms of total gaming revenue. FanDuel operates retail and online sports wagering at Boyd's regional casinos in six states.
"(The Pala deal) provides us the ability to manage the customer relationship more closely and manage the customer experience more directly than through a third party," Smith said.
"FanDuel is doing a great job for us. But remember, they're a large company with lots of other priorities," he said. "This allows us to integrate (online gaming) into our loyalty system directly and gives us the ability to modify and change things when and how we want."
Operating the Stardust brand (the casino mobile app offered by Boyd) through the Pala platform gives Boyd "more of the profits."
The sale is expected to close in early 2023 because of the numerous regulatory approvals.
Truist Securities gaming analyst Barry Jonas told investors Boyd has a long-term view of online gaming as an opportunity to enhance its land-based casino operations.
In 2021, Boyd said cash flow from its digital operations was $24 million, a figure Smith said was expected to increase to $30 million in 2022.
Eilers & Krejcik said during the first quarter of 2022, FanDuel – including its partnership with Boyd – produced an estimated $215.1 million in online casino gaming revenue, which placed the company third in the nation behind BetMGM and DraftKings.
The firm estimates U.S. online casino and poker gaming revenue combined will reach $4.8 billion in 2022, a 22 percent increase from 2021.
However, Eilers & Krejcik said there were just a handful of states that could consider online gaming legislation this year.
"Online casino has been and remains a far tougher political sell than online sports betting," the firm stated.
None of the other states where Boyd has regional casinos – Louisiana, Illinois, Ohio, Missouri, Mississippi, Kansas, Iowa and Indiana – have legalized online gaming, although the idea has been discussed by Indiana lawmakers over the last two legislative sessions.
"Most of them have had conversations about online," Smith said. "That's why I'm relatively confident you'll see a number of states adopt this simply as an expansion of gaming, as another revenue stream and another tax source for the state."
---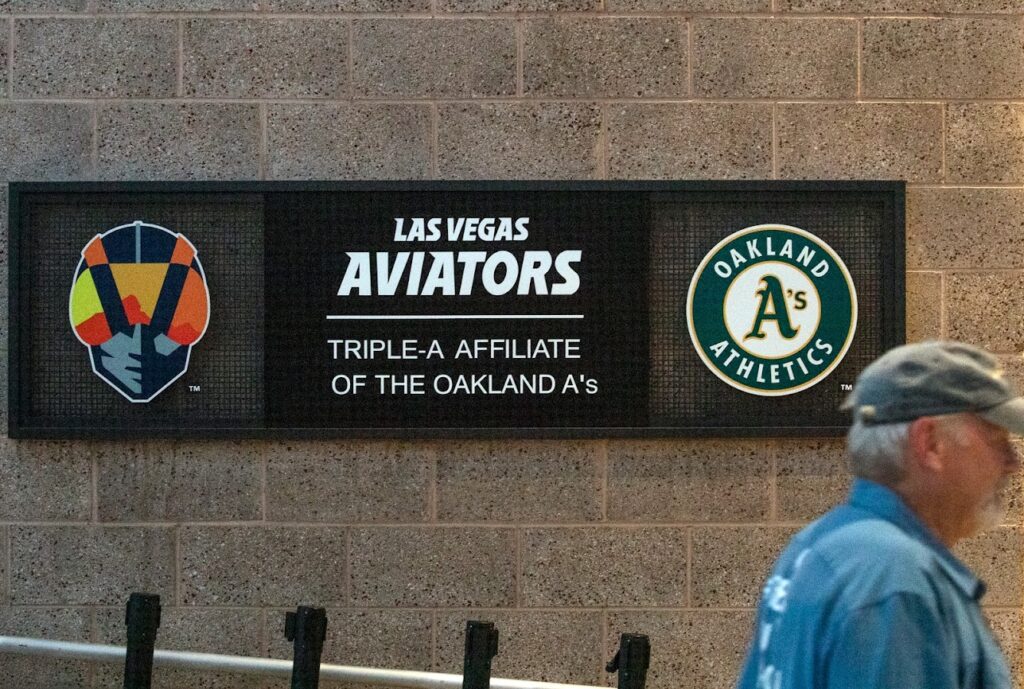 GLPI interested in a baseball stadium 'as long there's something in it for us'
Gaming and Leisure Properties Chairman and CEO Peter Carlino confirmed last week he and other company executives had discussions "with all parties" concerning the future of the Tropicana Las Vegas.
Whether that prospect includes a $1 billion, 30,000-seat Major League Baseball stadium for the Oakland A's to relocate to Las Vegas is anyone's guess.
The A's have gravitated toward Las Vegas after the team ran into legal and political roadblocks for its plan to build a new baseball stadium at the Port of Oakland as part of a $12 billion redevelopment project.
During GLPI's first-quarter earnings conference call, Capital One Securities analyst Neil Malkin asked Carlino about the 34-acre Tropicana site.
Rhode Island-based casino operator Bally's Corp. has a $308 million deal with GLPI for the Rat Pack-era resort: $150 million to own and operate the 1,500-room hotel-casino, plus paying GLPI $10.5 million annually over the next 50 years to lease the site. The transaction is awaiting approval by Nevada gaming regulators.
"That property is committed to go to Bally's on terms we previously announced, (and) that's fine," Carlino said. "If that's all that ever happens, we'd be happy enough. If we can facilitate something bigger, better for them and for us, then you can bet we're going to do that."
Carlino made similar comments three months ago during GLPI's fourth-quarter conference call.
Last week, however, Carlino mentioned the team by name, saying, "it's been widely publicized the A's are looking at this site."
In March, A's President Dave Kaval told The Nevada Independent that the team is focused on five sites in the Las Vegas resort corridor, and was hopeful it would name a designated site by early spring.
Kaval could not be reached for comment about Carlino's remarks.
Carlino said the A's are most interested in the Tropicana, which borders the Strip.
"They've looked at others (sites)," Carlino said. "I think … it's safe for me to say that they have a very, very strong interest in our site if the transaction can work to their advantage."
In December, CNBC first reported the A's interest in the Tropicana.
GLPI has a portfolio of 55 gaming properties across 17 states.
"There's a lot of hurdles that have to be covered," Carlino said, adding that as the landowner, GLPI will remain involved, "as long [as] there's something in it for us. I hate to sound greedy, but then it's the way it goes."
Carlino said GLPI Chief Investment Officer Matthew Demchyk and Chief Development Officer Steve Ladany participated in the meeting. He never mentioned if A's representatives took part in the discussions.
"There's absolutely no certainty about where that may go," Carlino said. "If we can facilitate something exciting, you bet we will. So there I must say 'stay tuned.' We'll let you know."
Bally's Chairman Soo Kim is attempting to take the company private in a buyout through Standard General, a New York-based investment firm where he is the founder, managing partner and chief investment officer.
Standard General owns 21 percent of Bally's and is the casino company's largest shareholder.
A Bally's spokesman declined to comment on the stadium.
A source familiar with A's stadium site selection process said the team is also focused on a 27-acre parcel of undeveloped land behind Bally's Las Vegas, Paris Las Vegas, and Planet Hollywood.
The site was considered a location for a baseball stadium nearly 20 years ago when the Montreal Expos were looking at relocating to Las Vegas. The team eventually moved to Washington D.C. and became the Nationals.
A spokeswoman for VICI, which owns the property, declined to comment on the site last month.
---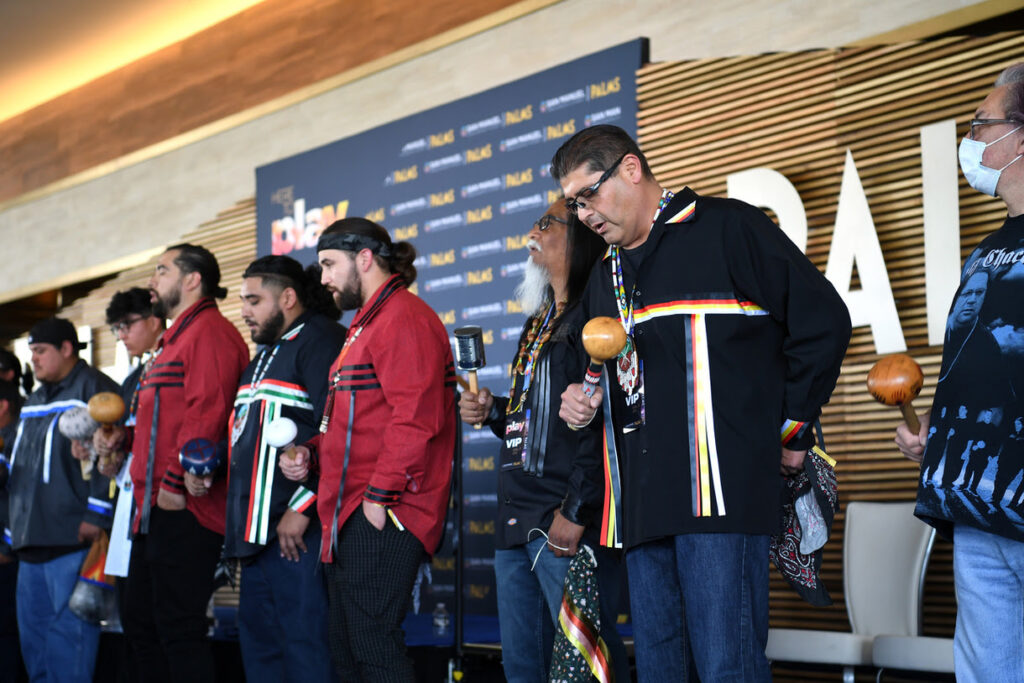 Southern Nevada Paiutes join with San Manuel in Palms reopening
Southern California's San Manuel Indian Tribe included members of the Southern Nevada Paiute Indian Tribes in the ceremonies celebrating the reopening of the Palms Casino Resort last week.
During the tribe's initial licensing hearing in December, Latisha Casas, chairwoman of the San Manuel's Gaming and Hospitality Authority, acknowledged Las Vegas is the homeland of the Paiutes.
"We made outreach to both of those tribes," Casas said Tuesday. "This is going to be an ongoing relationship that we're hoping to build with them."
She added that San Manuel plans to have a permanent land acknowledgment at the Palms for the tribes, which includes both the Las Vegas Paiutes and Moapa Paiutes.
"We're still working through what that's going to look like," Casas said. "Somewhere on the property, we want to permanently acknowledge their ancestral lands."
San Manuel held a traditional blessing ceremony and both Paiute tribes were invited to participate. Only the Moapa tribe could attend, and one of the tribe's elders conducted the blessing.
"It was their ancestral lands and we didn't want to intrude on their territory," she said.
The ceremony also included the singing of traditional bird songs by both tribes.
Casas said San Manuel and the Paiutes will continue to discuss various business opportunities, including internships or partnerships with tribal entrepreneurs.
The hospitality authority also presented charitable contributions of $50,000 each to Monday's Dark, Las Vegas Indian Center and Opportunity Village.
San Manuel acquired the off-Strip Palms from Red Rock Resorts last year for $650 million. The tribe benefitted from nearly $1 billion that Red Rock invested into the 766-room resort through the acquisition and a nearly two-year remodeling.
Casas said the initial effort by San Manuel was to remodel and rename the employees' back-of-the-house areas, which are now called Heart House.
"We spent a lot of time and attention on making sure that the first day that we opened up the door to employees that they felt the warm welcome of who we are and how we treat our team," Casas said.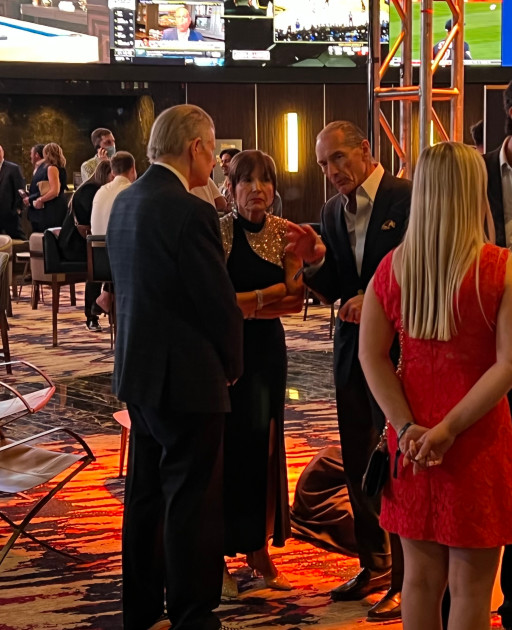 MGM reunion at the Palms
Palms General Manager Cynthia Kaiser Murphey spent a large portion of her gaming career as an operations and human resources executive with MGM Resorts International, including 12 years as the president of New York-New York Hotel & Casino on the Strip.
Murphey, who was named the Palms' general manager in September, mingled with many of her former MGM Resorts counterparts during an invitation-only event prior to the 766-room hotel-casino being reintroduced to the public last week.
Among those visiting with Murphey during the gathering inside the KAOS Nightclub we former MGM Resorts Chairman and CEO Jim Murren, former Bellagio President Randy Morton, former Chief Diversity Officer Phyllis James, longtime communications executives Alan Feldman and Clark Dumont and at least a half dozen current and former MGM Resorts executives.
Former MGM Resorts CFO Dan D'Arrigo was also at the event. In March, D'Arrigo, who retired in 2019 after more than 23 years with MGM Resorts, was named chief financial officer for the San Manuel tribe's business enterprise, whose primary operation is the Yaamava' Resort & Casino in San Bernardino County.
Following a ribbon-cutting ceremony for the Palm's remodeled William Hill sportsbook, Murphey was seen huddling with former MGM Resorts director and executive Alex Yemenidjian and former Boyd Gaming executive Bob Boughner, who is an advisor to the tribe's Gaming and Hospitality Authority.
---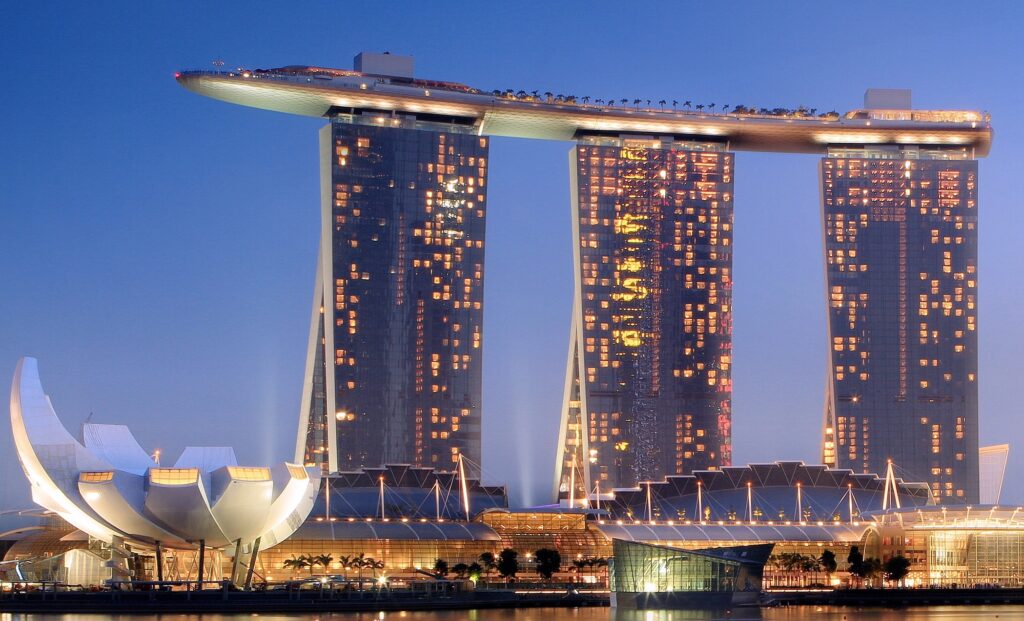 Sands executives: 'Nothing has changed' despite U.S. Integrity investment
Las Vegas Sands officials didn't have much to say last week about the company's "strategic investment" into sports betting technology provider U.S. Integrity during last week's quarterly earnings conference call.
In fact, neither Chairman and CEO Rob Goldstein nor company President Patrick Goldstein mentioned U.S. Integrity by name. Sands, which sold its Las Vegas resorts for $6.25 billion in February, has discussed entering the digital gaming market for more than a year.
"Nothing has really changed in our view. We take a very long-term perspective on digital," Dumont said.
When pressed by an analyst about U.S. Integrity, Dumont again focused on Sands' "broader strategy." He said the undisclosed financial figure was a "relatively small investment" for the casino operator, whose only holdings are now in Macau and Singapore.
"I think what you'll see over time is us make investments in small companies where we think they have a competitive advantage in the (business-to-business) space that has a lot of growth potential," Dumont said. "From our standpoint, we're looking at a variety of different businesses that are in start off or early stage in order to make sure that we stay in front of technological innovation in our industry."
U.S. Integrity monitors sports wagering trends and data to detect any game manipulation and other unethical or illegal sports betting-related activity.
Gaming analysts were not surprised with Dumont's responses concerning a digital investment.
They said Sands is more focused on completing a more than $2 billion expansion in Macau and a $3.3 billion expansion to Marina Bay Sands in Singapore. In the U.S., the company remains interested in potential casino expansion opportunities in New York City, Texas and Florida.
"Management also noted that digital exploration is unlikely to intensify until after operations stabilize (and) normalize, at which point, we doubt investors will be overly concerned with the digital plans," Deutsche Bank gaming analyst Carlo Santarelli wrote in a research note. "We continue to believe the digital business is secondary for Las Vegas Sands."
Goldstein said on the conference call that the company needs to take a restrained approach given the economic challenges Sands continues to face in Macau and Singapore amid continued COVID-19 restrictions.
"We have to be disciplined. Our balance sheet is in a pretty good place," Goldstein said. "If our business returns in Singapore like we anticipate, and then behind that comes Macau, we get back to $4 billion or $5 billion or $6 billion in (cash flow). We'll be in a very different place in 6 months or a year and that may change our thinking. I think it's pretty simple. We want to get back to our core strength."
---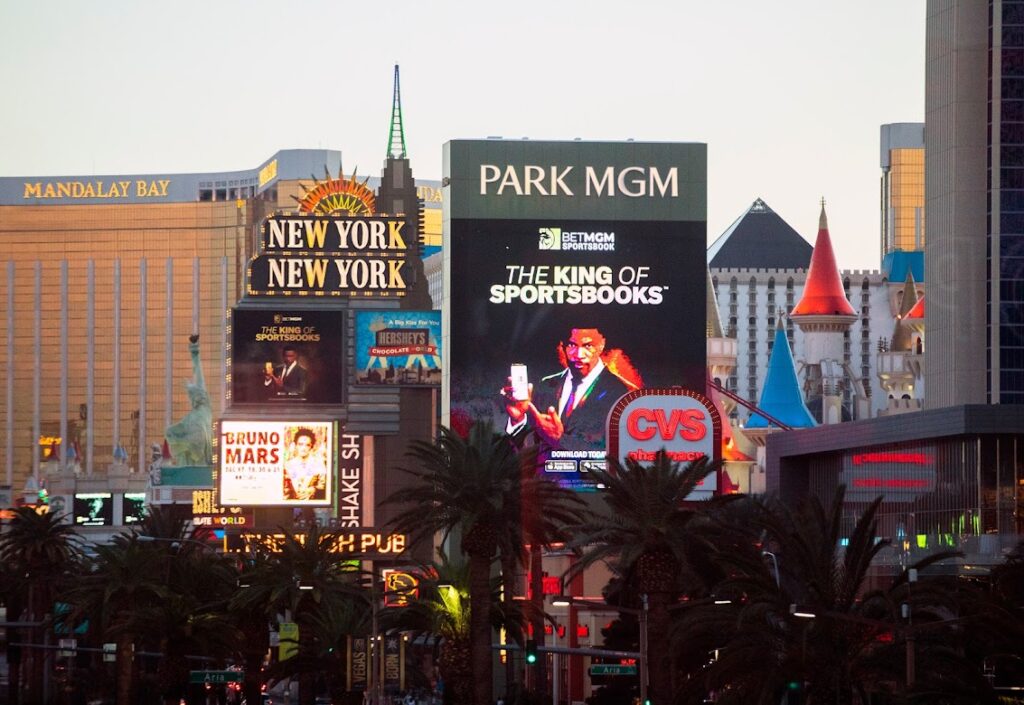 VICI owns more than 660 Strip acres after closing $17.2 billion MGM Growth deal
Real estate investment trust VICI Properties, created more than four years out of Caesars Entertainment's bankruptcy reorganization, now owns the Strip – figuratively.
After completing its $17.2 billion acquisition of rival REIT MGM Growth Properties, VICI now owns more than 660 acres on the Strip, covering a dozen properties that encompass nearly 40,000 hotel rooms and 6 million square feet of convention and meeting space.
In February, VICI closed its part of the $6.25 billion purchase of the real estate covering the resorts and convention space owned by Las Vegas Sands Corp.
VICI CEO Edward Pitoniak said in a statement the company is now the largest owner of hotel and conference real estate in America. As a whole, the REIT has an enterprise value of $44 billion. VICI owns 43 properties in 15 states. The casinos are operated by eight tenants and VICI's annual rent revenues for 2022 are projected to top $2.6 billion.
"We continue to believe in the strength of the Las Vegas market, bolstered by a strong post-COVID recovery and robust operator outlook and continued institutionalization of this real estate asset class," VICI President John Payne said in a statement.
VICI announced the MGM Growth deal in August. The REIT also closed a $5 billion debt offering last week that helped fund the transaction.
All of MGM Growth's properties are operated by MGM Resorts International, which will receive $4.4 billion for its 42 percent ownership in the MGM REIT and a 1 percent ownership in VICI.
MGM will pay VICI an initial annual rent of $860 million over a 25-year lease to operate the 15 casinos and resorts in eight states, including seven properties on the Strip.
"The team at VICI has worked collaboratively with MGM to help us unlock significant value from the underlying real estate of our assets," MGM Resorts CEO Bill Hornbuckle said in a statement. "We look forward to continuing our long-term partnership with VICI."
As part of the deal, VICI will retain MGM Growth's 50.1 percent ownership stake in a joint venture with Blackstone Group, the New York-based investment group that owns the real estate of MGM Grand and Mandalay Bay.
---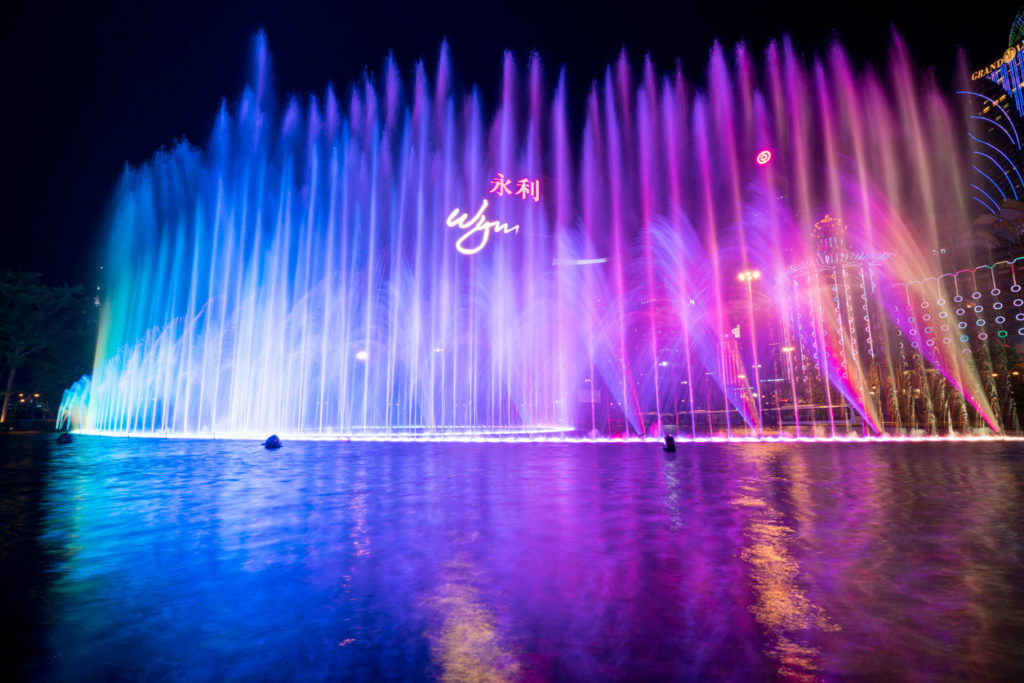 Macau casino revenue dips to the worst performance in 18 months
With four months in the books, Macau casinos are on pace to fall below $10 billion in annual gaming revenue for just the second time since 2006.
During April, the Chinese gaming region suffered as lockdowns and travel restrictions were put into place across the mainland due to surging COVID-19 cases. The lack of business sent April's gaming totals to their worst performance in 18 months, the Special Administrative Region's Gaming Inspection and Coordination Bureau said Sunday.
Macau gaming revenue in April was $331 million, a 68 percent revenue decline compared to a year ago. That followed a 56 percent gaming revenue decline in March.
In a research note to investors on Sunday, Deutsche Bank gaming analyst Carlo Santarelli estimated Macau's total gaming revenue for 2022 was trending toward $9.6 billion, a 1 percent decline compared to almost $10.9 billion Macau casinos produced in 2021.
Stifel Financial gaming analyst Steven Wieczynski told investors Sunday that Hong Kong and Beijing are sticking to a zero-case count mandate, which he said makes the near-term outlook, "murky, at best."
COVID-19 sent Macau casinos tumbling to $7.56 billion in gaming revenue during 2020, a decline of 79.3 percent from 2019 when casinos produced $36.6 billion in gaming revenues.
Macau's record year for gaming revenue was $45 billion in 2013.
Macau casinos collected less than $10 billion in gaming revenue in 2006 – four years after the government ended the gaming monopoly in the former Portuguese colony and opened the market to U.S.-based casino operators.
Wieczynski suggested investors "write off" 2022 and focus on 2023.
"We believe investors have to understand the market probably won't go into recovery mode now until early-2023, at the earliest," Wieczynski wrote in his research note. "While the rest of the world is on a nice path to recovery, China is somehow going backward. April's gaming revenue results were the worst recorded month since September 2020."
During Las Vegas Sands quarterly conference call a week ago, Chairman and CEO Rob Goldstein touted the company's resort in Singapore, as opposed to Macau.
"Macau is in a difficult place right now, so people are going to gravitate to other opportunities," Goldstein said. "They want to travel. They're no different than what we've seen here in the U.S. We remain confident that we [will] return to positive cash flow in both Macau."
---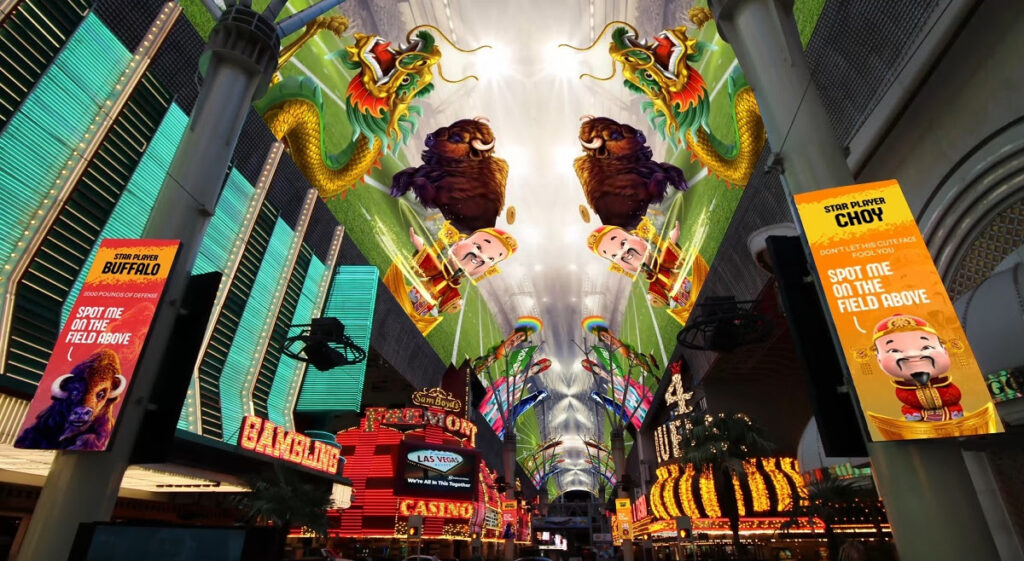 Other items of interest
Aristocrat Technologies found the largest venue possible to market its slot machine themes – the 136,000-square foot canopy over the Fremont Street Experience.
The company announced a marketing deal with the six-block entertainment district located in downtown Las Vegas. The agreement is the first between a major slot machine manufacturer and the Fremont Street Experience. Financial terms were not disclosed.
The initial video features characters from Aristocrat games with a message to play the slot machines at the eight downtown casinos that have direct access to Fremont Street.
Also on Friday, Aristocrat broke ground on a 250,000 square-foot manufacturing facility in Henderson that will house a large-scale production center and offices. The new facility joins Aristocrat's two-building campus in Summerlin that serves as the Australia-based company's U.S. headquarters.
MGM Resorts International made a $607 million offer Monday to acquire LeoVegas, a Stockholm, Sweden-based online gaming company licensed in eight countries, primarily in the Nordics and Europe. The acceptance period for the offer runs between June and August.
LeoVegas has both online casino and online sports betting capabilities.
"We have achieved remarkable success with BetMGM in the U.S., and with the acquisition of LeoVegas in Europe we will expand our online gaming presence globally," MGM Resorts CEO Bill Hornbuckle said in a statement.
LeoVegas generated more than $413.7 million in revenue and $50.5 million in cash flow during the last 12 months that ended March 31.
Wells Fargo Securities gaming analyst Daniel Politzer said the deal "may make things a bit more awkward" between MGM Resorts and United Kingdom-based Entain plc, its 50-50 partner in BetMGM. MGM Resorts has tried to buy Entain, and if the deal goes through, the companies would be rivals in Europe.
"Time will tell if LeoVegas proves strictly complementary or if it also increases tensions with Entain," Politzer wrote.
Gaming equipment provider Everi Holdings is acquiring Intuicode Gaming, a privately held historical horse racing game developer in an effort to break into the niche gaming market.
Similar to slot machines, Historical Horse Racing devices use unidentifiable previously run horse races instead of random outcomes for wagering opportunities. The most notable markets for the games are Kentucky and Virginia.
Everi is paying $12.5 million initially with two additional payments based on revenue targets for the games. In a statement, Everi said the total sales price is expected to be between $22 million and $27 million.
"This acquisition is a significant opportunity that brings substantial Historical Horse Racing knowledge and game development expertise to Everi," Executive Vice President Dean Erlich said in a statement.
The Nevada Independent is raising $200,000 by Dec. 31 to support coverage of the 2024 election.
Tax-deductible donations from readers like you fund this critical work.
If you give today,your donation will be matched dollar-for-dollar.
Give + Get Matched
Featured Videos