How VICI Properties is quietly becoming landlord to the biggest casinos in Vegas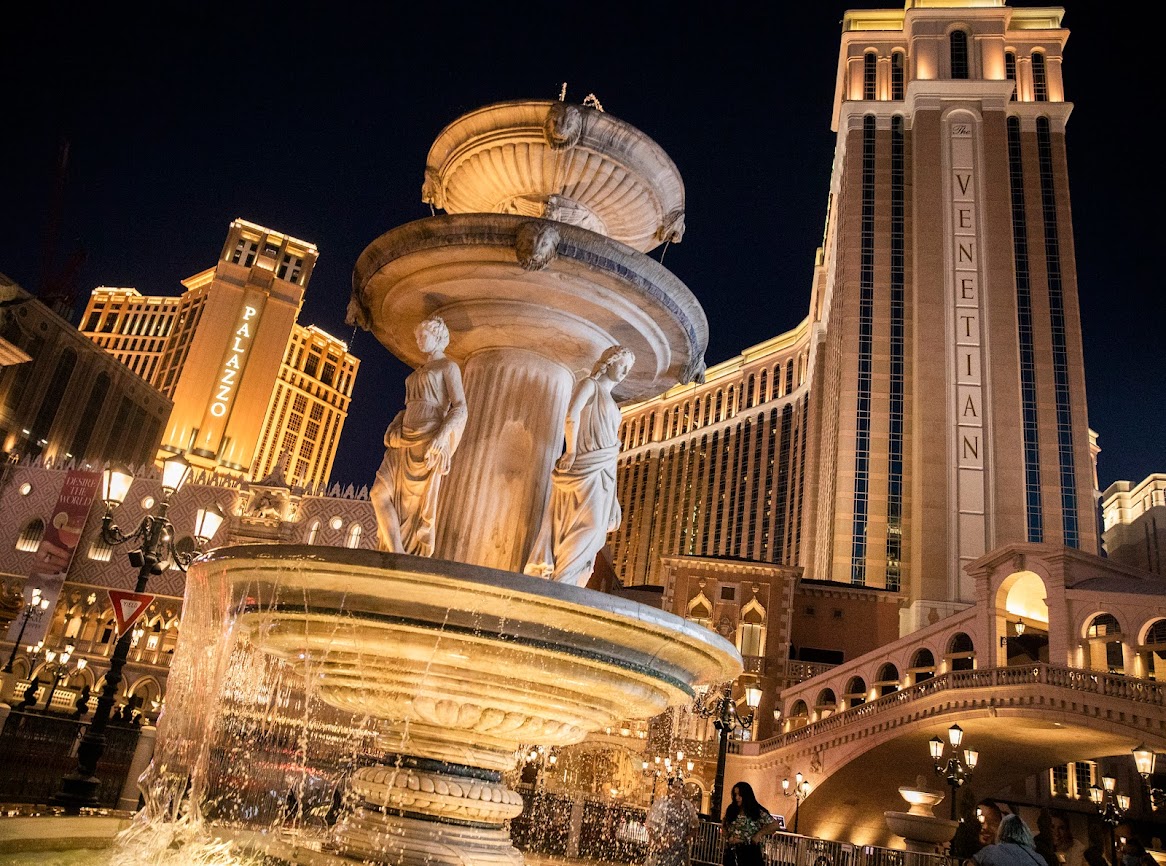 In the waning days of Caesars Entertainment's two-year bankruptcy reorganization, creditors struggled with a name for a new spin-off company taking ownership of 19 casinos that would control the land and lease the properties back to the operator.
Consultants suggested Senatus Populusque Romanus, or SPQR, the term used for the government of ancient Rome. They also suggested VICI, from Julius Caesar's Latin catchphrase: "Veni, Vidi, Vici," which translates into "I came, I saw, I conquered."
According to the authors of the book The Caesars Palace Coup, which recounted the casino company's $18 billion restructuring that ended in 2017, VICI won out because of its simplicity.
Four years later, VICI Properties has seemingly conquered the casino market.
By spring 2022, the New York-based real estate investment trust (REIT) will have expanded its roster of 27 gaming locations to 45 properties in 15 states once it closes on two high-profile acquisitions that have a combined cost of $21.2 billion.
No place is more central to VICI Properties' growth than the Las Vegas Strip.
The company will own roughly 660 acres that house 12 of the Strip's iconic resorts and entertainment venues, including Caesars Palace, Venetian, the under-construction MSG Sphere, MGM Grand, T-Mobile Arena and Mandalay Bay. In total, VICI Properties' Strip holdings will cover nearly 40,000 hotel rooms and suites, some 1.2 million square feet of casino space and almost 6 million square feet of conference and convention area.
VICI also controls 27 acres of vacant land behind Bally's Las Vegas, Paris Las Vegas and Planet Hollywood. In addition, the company has the rights to purchase 28 acres behind the Linq and Flamingo Las Vegas that includes the Caesars Forum Convention Center.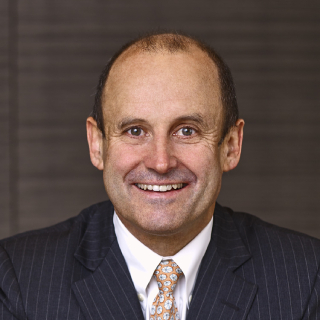 VICI CEO Ed Pitoniak and President John Payne addressed how the pending deals will raise the share of company revenues coming from Las Vegas to 45 percent in a wide-ranging interview with The Nevada Independent.
"Our mission since we started the company was to diversify our casino tenant base," Payne said. "We also wanted to diversify where our real estate is located. Not only do we have numerous tenants and will continue to add to our roster, but we're buying real estate all over the United States."
The purchase of the properties owned by Las Vegas Sands and the acquisition of rival REIT MGM Growth Properties will add eight Strip resort casinos to the roster.
With 55 percent of the company's annual rent coming from outside Las Vegas, Payne said VICI has "created this unique, high-quality, diversified portfolio of assets."
He also noted that VICI is simply considered the landlord.
"We have no operational input. We own the real estate," Payne said, explaining any capital requirements and management decisions are solely at the decision of the hotel-casino operator.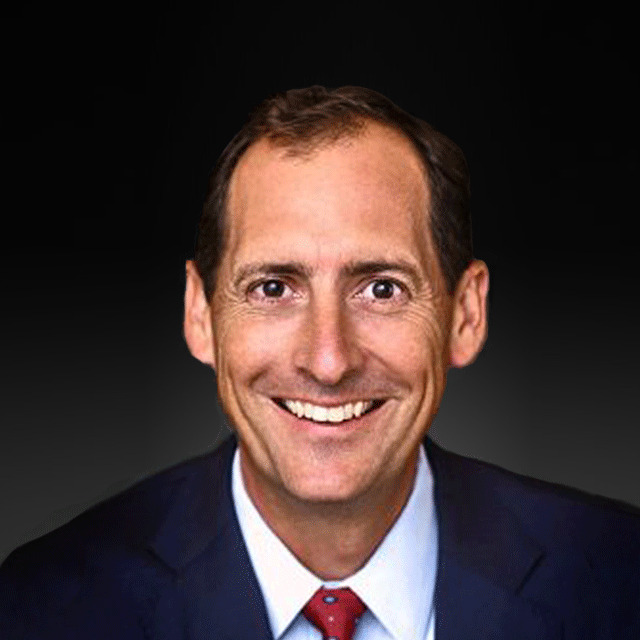 VICI's rent revenue is expected to be more than $1.3 billion in 2021. The figure will nearly double to $2.6 billion once the two acquisitions are finalized, according to the company's recent investor presentation.
The deals for the Strip resorts owned by Las Vegas Sands, where VICI is paying $4 billion for the real estate and buildings while Apollo Global Management takes on the operations, and the $17.2 billion buyout of MGM Growth, are the largest pieces of an expansion effort that has seen VICI announce 14 real estate transactions totaling $30 billion since 2017.
"I saw VICI and gaming real estate as the next great institutionalization story in American commercial real estate," Pitoniak said on why he joined the company. "It was a process of getting the institutional capital investor familiar and willing to invest in a category of real estate they haven't invested in before."
Pitoniak, who had experience with several REITs before joining VICI, and Payne, whose 25 years in the gaming industry include corporate and executive management positions with Caesars, have directed VICI expansion beyond its birth as the offshoot from the Caesars bankruptcy.
VICI is one of four REITs, including MGM Growth, invested in gaming real estate that were created in the past eight years. MGM Growth, which began in 2015 with just properties operated by MGM Resorts, will disappear when it's merged into VICI.
Gaming and Leisure Properties (GLPI), which spun off from regional casino operator Penn National Gaming, was the original gaming REIT when it launched in 2013. GLPI owns Tropicana Las Vegas but has focused its efforts on more than 45 properties in the regional gaming market.
In 2019, Blackstone Real Estate Income Trust, an affiliate of the Blackstone Group, acquired Bellagio from MGM Resorts International and leased the Strip resort back to the casino operator. The REIT had a joint venture with MGM Growth in ownership of MGM Grand and Mandalay Bay, and VICI will assume MGM Growth's stake in the joint venture.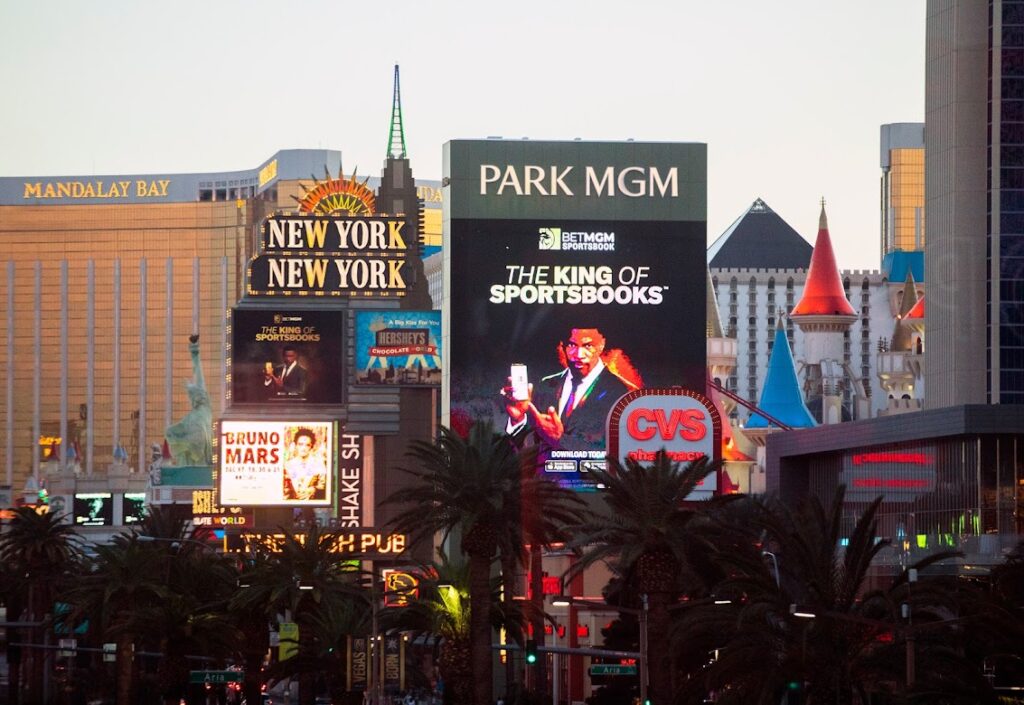 REITs move into gaming
Macquarie Securities gaming analyst Jordan Bender, who follows the REIT sector, said new entrants to the gaming space could be frozen out by investments from VICI, GLPI and the roughly $10 billion committed in the last couple of years by Blackstone.
REITs have normally been associated with office towers, commercial retail centers and other non-gaming businesses.
However, analysts expect the leadership of the non-gaming REIT sector will notice VICI, GLPI and MGM Growth all reported collecting 100 percent of rent payments during pandemic-depressed 2020.
"I wouldn't put it out of the realm of possibilities that we could see other REITs or private equity companies and their brands take a look (at gaming)," Bender said. "When they hear GLPI and VICI say they collected 100 percent of their rents, I think that kind of bodes well for the outlook of this sector."
Truist Securities analyst Barry Jonas noted that investors had initial concerns about VICI concerning leverage, lease structure and concentration with just having Caesars as a tenant.
"I remember speaking to them about these concerns after they went public in 2018, and they essentially said, 'okay, just watch us,'" Jonas said. "Literally, one by one, they addressed each and every one of our concerns, ticking them off the list. They cut down leverage to manageable levels, they removed some volatile terms around the Caesars master lease that REIT investors didn't like, they added tenants beyond Caesars, they even moved beyond just gaming."
VICI will have eight different gaming tenants – Caesars, Hard Rock Entertainment, Penn National, Century Casinos, Jack Entertainment, The Eastern Band of Cherokee Indians, MGM Resorts and Apollo – managing casinos once the two deals are finalized after regulatory approvals.
In addition to its casinos, VICI owns four golf courses, including Cascata just outside Boulder City and Rio Secco in Henderson, and finances three non-gaming businesses – Chelsea Piers in New York City, Great Wolf Resorts and BigShots Golf, a company that develops self-contained driving ranges and entertainment centers.
Jonas said VICI's structure allows the company to pay more for real estate and "be more creative" on the terms of various deals.
"VICI has always anchored their strategy closer to the wider real estate sector, not just to historical gaming (mergers and acquisitions)," Jonas said.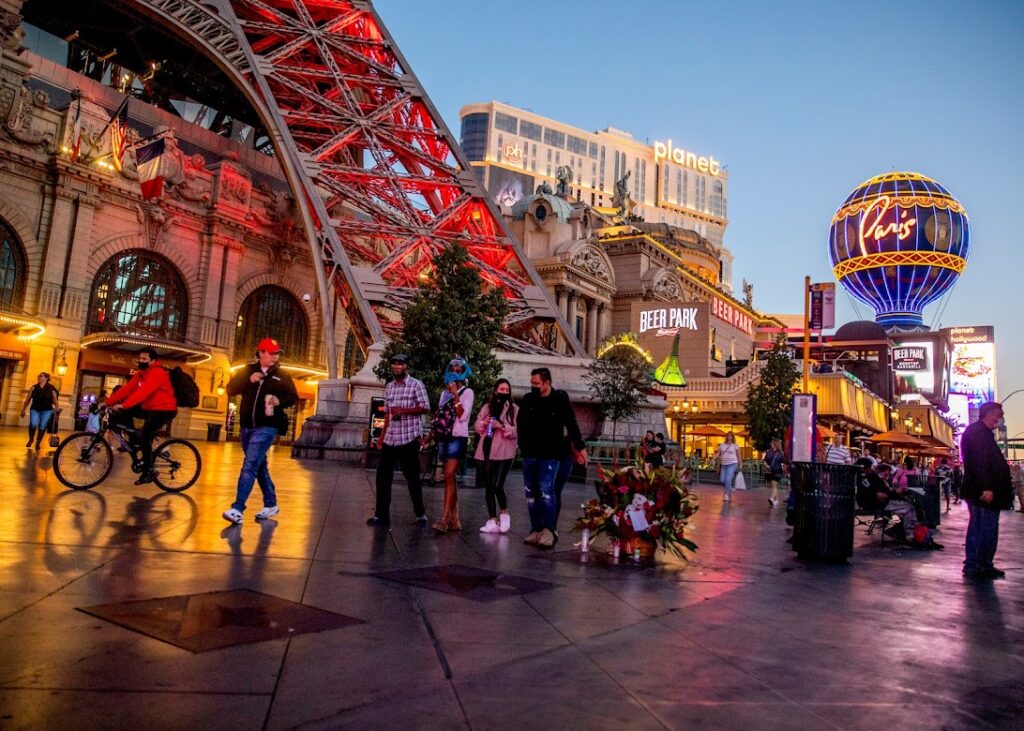 More opportunities in Las Vegas and Nevada
The Sands transaction involves Apollo Global Management, which is acquiring the Venetian operating company for $2.25 billion. However, Apollo is receiving $1.2 billion through seller financing from Las Vegas Sands.
Payne said his working relationship with Apollo spans more than 10 years.
"We believed in the asset, and we believed in Apollo and what they're going to do to put together the management team working with the current great team that's there," he said.
Apollo will pay $250 million a year in rent for the Sands properties.
Payne said he first approached current Sands Chairman and CEO Rob Goldstein in 2017 as part of a meeting with "every operator that was possibly out there" to see if there was an interest in the company selling its Las Vegas real estate, knowing at the time that wouldn't be the case.
"When there was an opportunity, we jumped on it and formed a partnership with Apollo," Payne said.
The MGM Growth deal covers seven MGM Resorts-operated properties on the Strip and eight regional properties in seven states. MGM Resorts will pay VICI a little more than $1 billion a year in rent.
Interestingly, in January 2018, MGM Growth made an unsolicited offer to buy VICI. The offer came a month before VICI's initial public offering and was summarily rejected.
"We decided as a board and a management team that we thought we could create more value by continuing to be independent at that point," Pitoniak said. "And I think history has validated that."
Even with the MGM Growth and Sands deals, Pitoniak and Payne said VICI still has additional opportunities in Las Vegas.
With Caesars expected to sell at least one Strip resort sometime in 2022, VICI has the right of first refusal to acquire the real estate. MGM Resorts announced it was putting The Mirage up for sale, but VICI said it will retain the property being acquired from MGM Growth and negotiate and enter into a lease agreement with a new operator.
"We are excited about owning the iconic land and buildings of The Mirage and, thus, we will work with MGM as they sell to a new operator," Payne said. "There are provisions in the MGM master lease that provide the mechanics for such a transaction."
In addition to Caesars Palace and Harrah's Las Vegas, VICI owns the real estate for Harrah's Laughlin and Harveys and Harrah's Lake Tahoe in Stateline.
Pitoniak said the company is exploring other opportunities in Nevada, including Reno.
"We invest in geography, demography and economy and Nevada is one of the most dynamic geographies, demography and economies in the country right now," Pitoniak said. "And it's only likely to get stronger."
Payne said downtown Las Vegas also intrigues the company.
"The city has been redeveloping downtown. So we would welcome the opportunity to own real estate and buildings if there ever comes a time to do that," he said.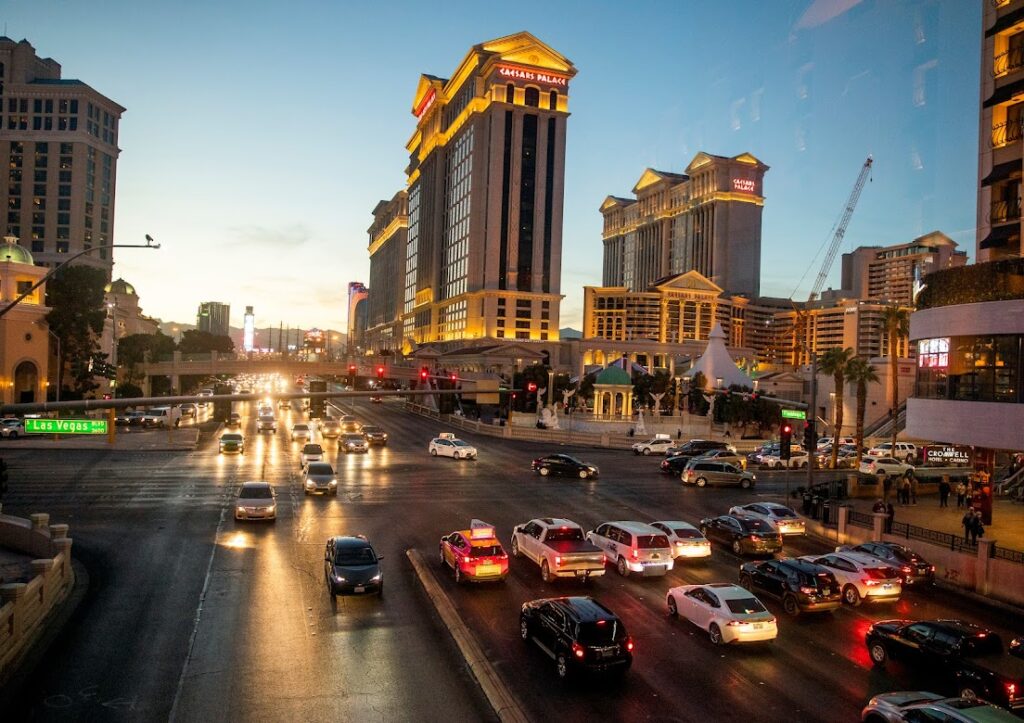 A different business model
By law, REITs don't pay federal income taxes. With real estate as their primary source of income, REITs are required to distribute at least 90 percent of their taxable earnings to shareholders. Investors are taxed at their individual tax rate for the ordinary income portion of the dividend.
As to why casino operators would sell their land to a REIT, Pitoniak said the simplest answer is that it unlocks the value of the real estate and provides capital to pay down debt, expand operations or improve balance sheets.
He said the business of gaming companies is to offer great experiences to their guests through consistently reimagining their properties.
"They don't necessarily realize tremendous value by owning the bricks, the mortar, the pipes, the wires and all the other things that the guest is just going to assume are there," Pitoniak said. "The business model enables operators to free up capital for parts of the business that makes the most difference over time, which is the guest experience."
Because VICI is partnering with multiple operators in different markets, including the Strip, the REIT avoids any federal antitrust issues.
"Another way of putting it is we do not reduce competition for the consumer and the consumer's dollar," Pitoniak said.
VICI is a triple-net REIT, where the tenant bears all the costs of occupying and operating the property, including expansions, renovations and taxes, including real estate and insurance.
Pitoniak noted VICI is willing to help fund an expansion or make mortgage loans to its partners. For example, the company made a $400 million loan to Caesars for the Caesars Forum Convention Center, $65 million to Chelsea Piers and $19.2 million to Great Wolf Resorts.
Bender said recent deals have shown the prices REITs are paying to acquire properties in Las Vegas have increased. Blackstone paid MGM Resorts more than 17-times cash flow for Bellagio ($4.6 billion) and 18-times cash flow for CityCenter's Aria and Vdara properties ($3.89 billion).
Blackstone's REIT and its partners bought the land and buildings of The Cosmopolitan of Las Vegas for $4 billion, and MGM Resorts paid $1.625 billion for the operations. The combined $5.65 billion was valued at 20-times cash flow.
VICI's portion of the Venetian deal, which includes the Palazzo, Venetian Expo and Convention Center and the site for the Sphere, was 16-times cash flow.
"These (properties) are worth more than they have been viewed in the last couple of years," Bender said.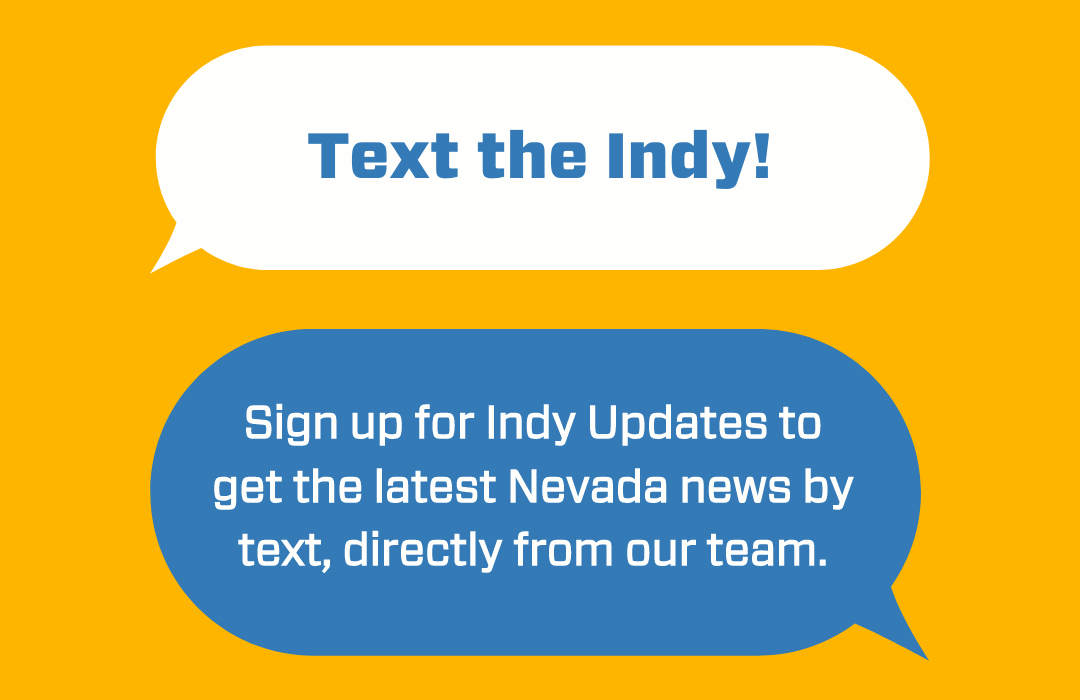 Featured Videos