Indy Gaming: Parent company of Atlantis says income hurt by Reno competitors' 'irrational' spending
Analysts said Monarch's Q3 results suffered as Atlantis and other Reno casinos had competition from tribal gaming in Northern California.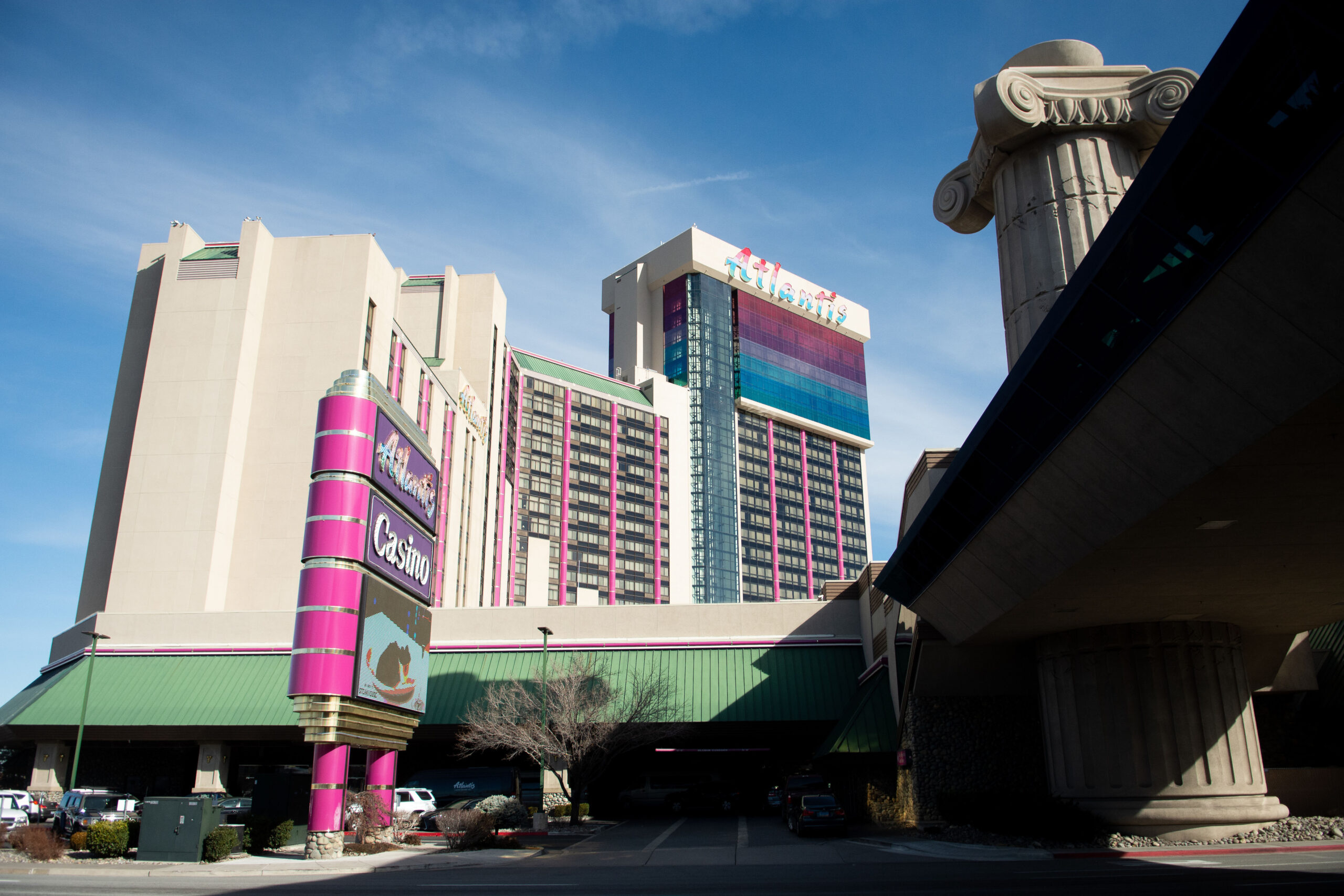 Good morning, and welcome to the Indy Gaming newsletter, a weekly look at gaming matters nationally and internationally and how the events tie back to Nevada.
If a colleague or associate emailed this newsletter to you, please click here to sign up and receive your own copy of Indy Gaming in your inbox. - Howard Stutz
---
Reno-based Monarch Casino & Resorts blamed ongoing litigation costs in Colorado and competitive pressures in Reno for the company's lower-than-expected third-quarter results.
Monarch, which operates the Atlantis in Reno and Monarch Black Hawk in Colorado, saw its revenue decline less than 1 percent to almost $133 million in the three-month period that ended Sept. 30.
Net income fell 12.1 percent to $24.2 million.
CEO John Farahi said in a statement that the company's legal expenses increased because of an ongoing lawsuit with the general contractor working on the $442 million expansion of Monarch Black Hawk. The renovations were completed in 2022 and saw the casino double in size, add a hotel tower and increase its amenities.
In Reno, Farahi said, Atlantis' results were hampered because of special offers from competing Northern Nevada resorts, including reduced hotel room rates and various gaming incentives.
"Third-quarter results were impacted by what we believe to be an irrational promotional environment driven by our competitors," Farahi said. "Our primary focus remains the ongoing enhancement of the property and we expect to begin a redesign and upgrade of the third Atlantis hotel tower in early 2024."
According to the Gaming Control Board, Reno's casino industry saw its fifth straight monthly gaming revenue increase during August, but the market is down 1 percent for the first eight months of 2023 compared with a year ago because of unusually harsh winter weather conditions earlier in the year.
Truist Securities gaming analyst Barry Jonas told investors that Monarch's results were hurt by having just two casinos, with one located 45 minutes outside Denver and a Northern Nevada property that draws from Northern California.
He said it's unlikely Monarch will buy another casino anytime soon.
"Management has yet to disclose market share figures, but we believe Monarch has seen continued improvement in Black Hawk with Reno likely softer," Jonas wrote in a research note.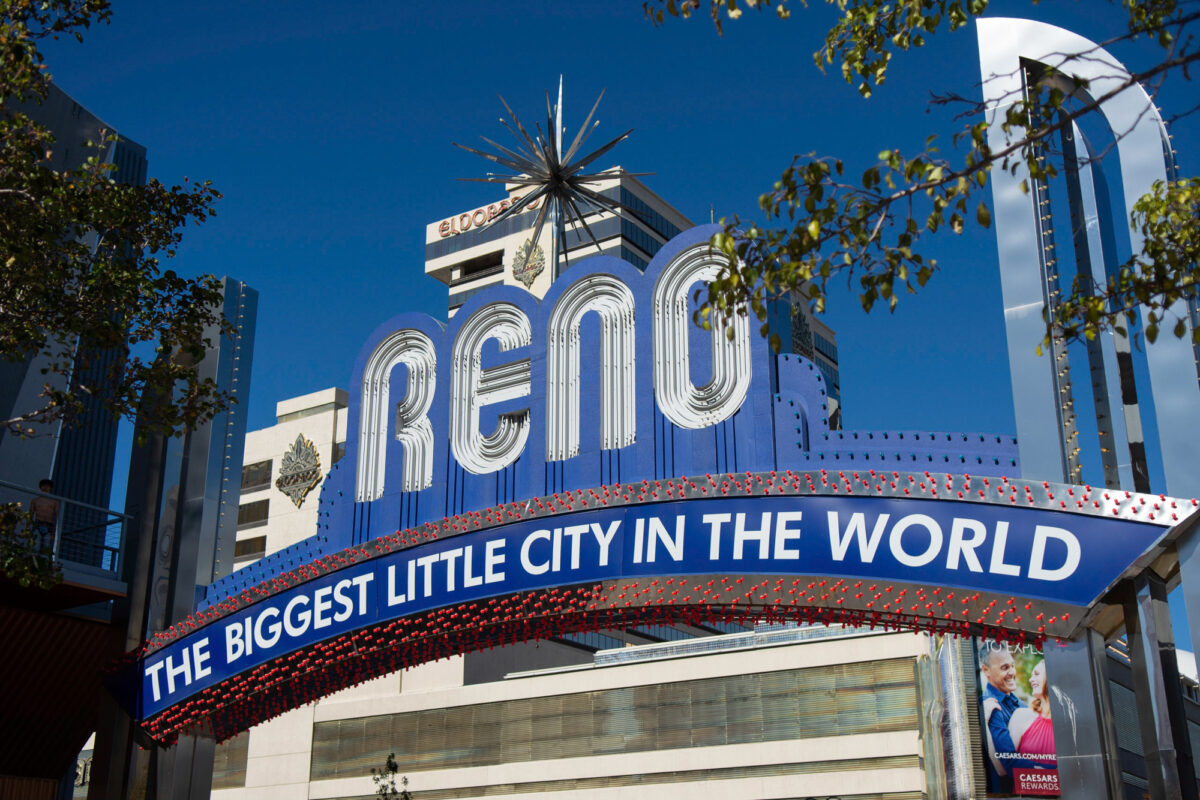 He called Atlantis "a best-in-class property" that is seeing "an increasingly irrational competitive environment in Reno" and from Northern California tribal casinos.
"We see Reno as among the most competitive markets in the U.S., and it's unclear if other domestic markets have or will see similar dynamics," Jonas wrote.
Stifel Financial gaming analyst Jeffrey Stantial had a similar view, suggesting Reno competitors have reacted to softening customer spending with discounted rooms and excessive amounts of free-play gaming opportunities.
Stantial also blamed Northern California Indian casino competition, including the opening last fall of the Sky River Casino near Sacramento that Boyd Gaming Corp. operates for the Wilton Rancheria Tribe.
"It remains to be seen if this trend persists or proves a more temporary overreaction to likely sustained softening in low-worth play," Stantial wrote in a research note.
---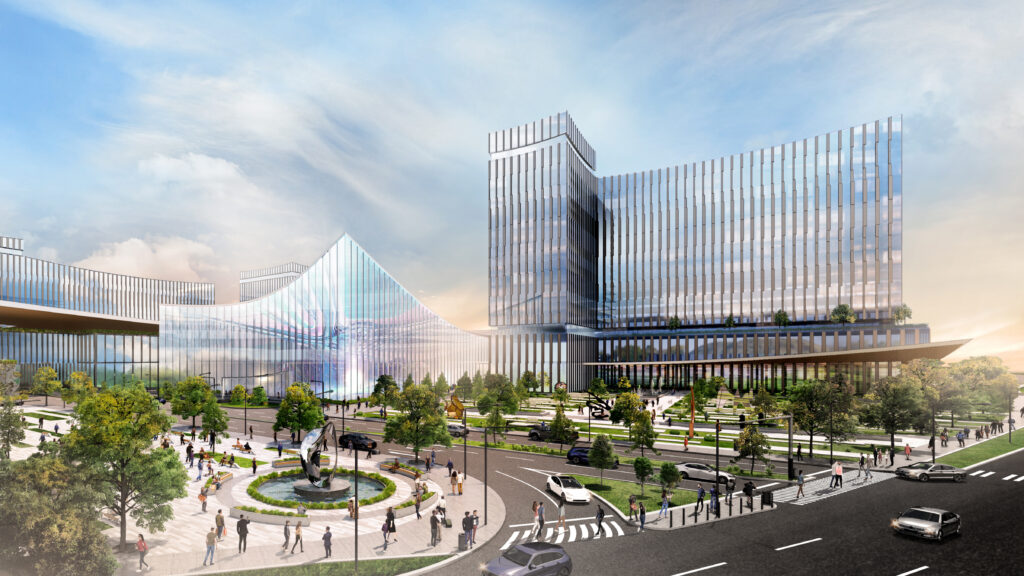 Sands tells investors the company still has a New York state of mind
Las Vegas Sands, which doesn't have a casino resort in the U.S., said last week its proposal for building a $5 billion gaming, hotel and convention complex on Long Island, New York, was progressing but there wasn't much news to report.
The company is among a handful of casino operators with ties to Nevada that are bidding on one of three casino licenses New York plans to award next year for the New York City area.
Sands, which sold The Venetian, Palazzo and Venetian Expo last year for $6.25 billion, has maintained its corporate presence in Las Vegas. However, the company only operates resorts in Macau and Singapore.
In New York, Sands wants to develop 80 acres in Nassau County, which includes the Nassau Veterans Memorial Coliseum — the longtime home of the NHL's New York Islanders — into an integrated resort complex.
"This is simply an extraordinary opportunity. We are very excited about the prospect," Sands Chairman and CEO Rob Goldstein said on the company's third-quarter earnings conference call last week. "Our bid is compelling. [If] we are awarded the license, we will be in the ground as quickly as possible."
During the call, one gaming analyst asked if Sands has the cash flow to cover ongoing expansion projects in Macau and Singapore, which have totaled more than $3 billion, as well as investing in a New York casino.
Sands President Patrick Dumont said the company is sitting on $5.6 billion in cash and its casinos in Macau and Singapore are generating profits.
"We're going to pursue other growth opportunities in new jurisdictions, and we'll be able to do it all because of the timing of the cash flow, the cash we have on hand and the cash tentative nature of our assets," Dumont said.
---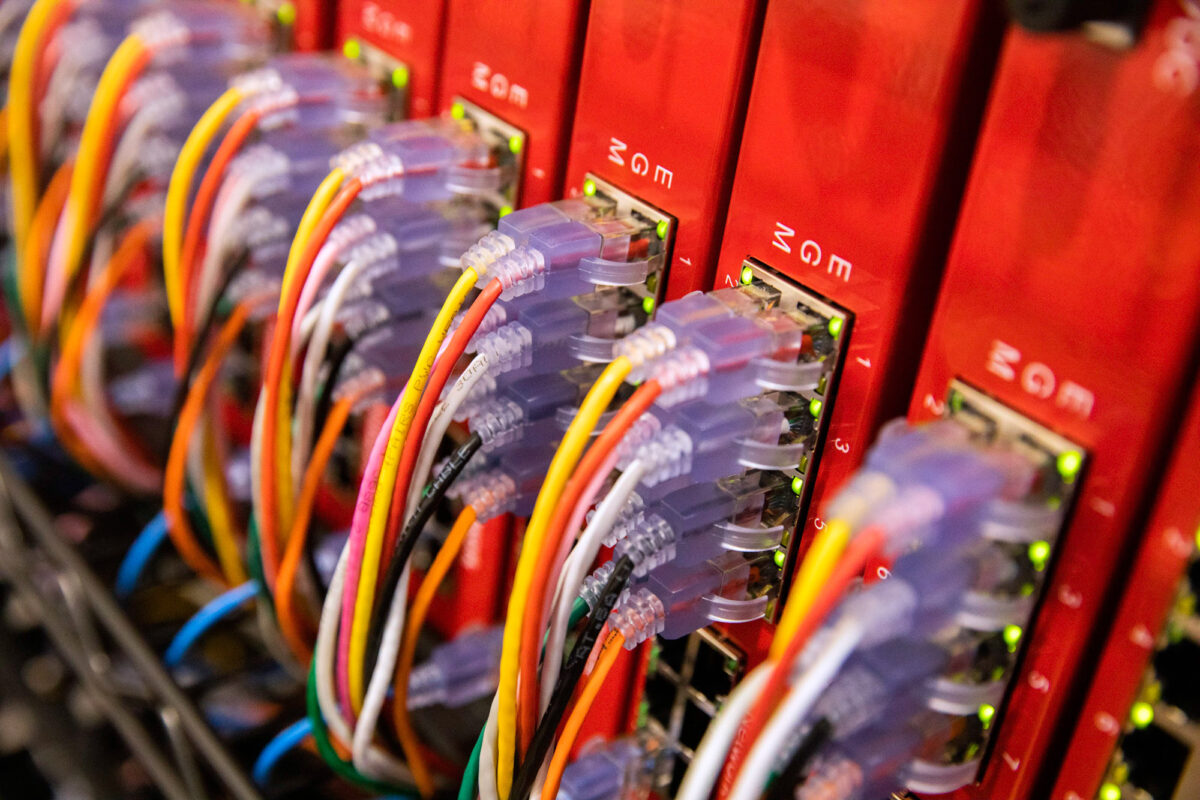 Gaming analyst David Bain joins Acres Gaming as CFO
Las Vegas-based Acres Technology dipped into the Wall Street ranks to hire a chief financial officer, announcing last week that longtime gaming industry analyst David Bain was hired into the position.
Bain has spent 25 years as a senior research analyst and managing director of corporate finance at several investment banks, most recently at B. Riley Securities.
Acres is a privately held gaming technology provider that provides player tracking systems to casino operators that are in use on more than 60,000 casino gaming products in the U.S.
"David can work anywhere he chooses and having someone of his caliber join our team as CFO is a powerful vote of confidence in our vision and our future," Acres Gaming founder and CEO John Acres said in a statement. "David's leadership will help us maximize profits for our customers, partners and stakeholders."
Bain, who has provided research on publicly traded gaming equipment suppliers, said he has "enormous respect for John's vision, passion and execution that has led casino technology innovations for over 50 years."
---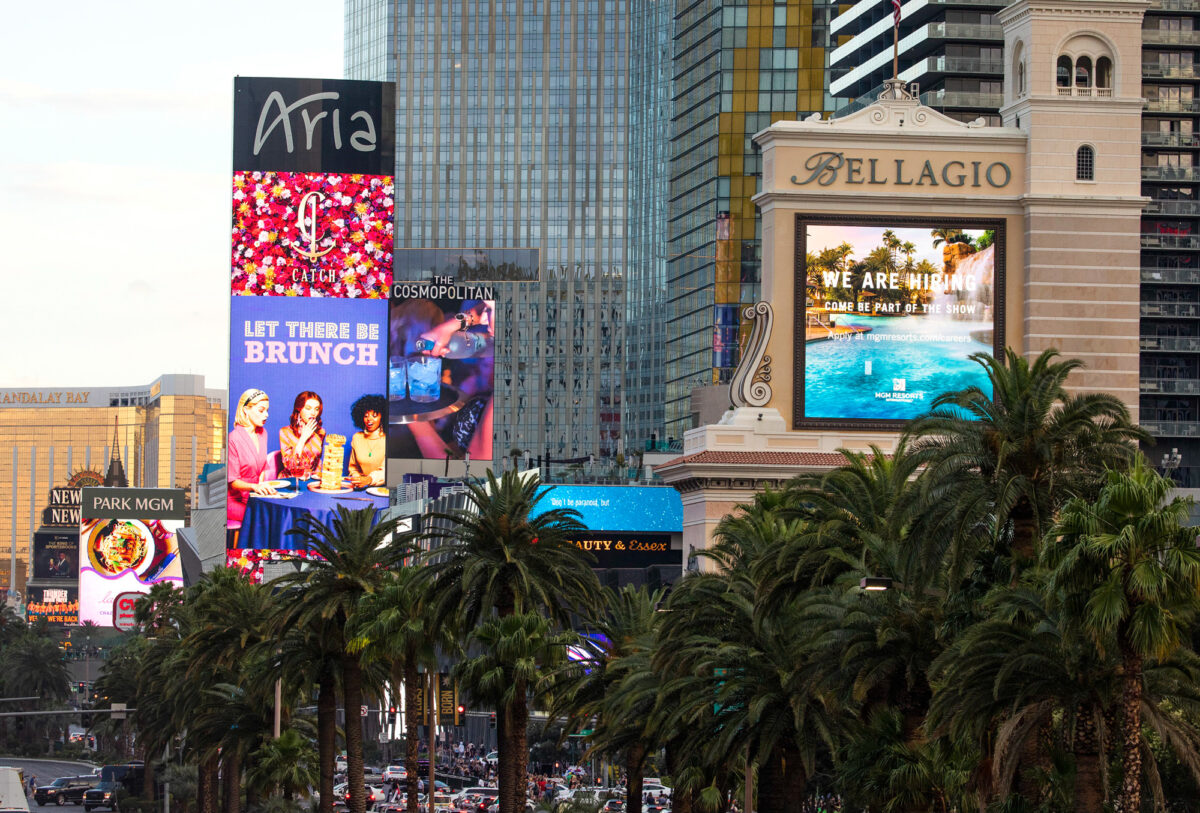 News, notes and quotes
Analyst: MGM quarterly results will take a financial hit from cyberattack
J.P. Morgan gaming analyst Joe Greff lowered his third-quarter financial estimates for MGM Resorts International following last month's cyberattack that left the company's operations on the Strip and in eight states not functioning for several days.
MGM said the attack cost the casino operator $100 million in cash flow. However, Greff said revenue from MGM's two Macau casinos could help make up some of the difference.
"MGM shares are off almost 30 percent since it reported [second quarter] earnings in early August," Greff wrote in a research note. "Investor sentiment toward MGM, and, frankly, most of gaming, both U.S. and Macau-centric, is extremely negative. We see MGM shares offering contrarian investors tremendous value."
***
Light & Wonder closes SciPlay purchase
Gaming equipment provider Light & Wonder announced Monday it completed its stock acquisition of the 17 percent the company didn't own in social gaming subsidiary SciPlay, paying $22.95 per share. Light & Wonder CEO Matt Wilson said owning all of SciPlay creates a streamlined structure where games can be developed for use in casinos, online and through free-play social channels.
"As one company, we will drive improved collaboration [to] create a more seamless, best-in-class player experience," Wilson said.
***
Sphere logo to appear on Knicks jerseys
The Sphere in Las Vegas is making its Big Apple debut. The NBA's New York Knicks said Tuesday the Sphere's logo will appear on the basketball team's jerseys this season through a partnership agreement.
Sphere Entertainment, which owns the $2.3 billion entertainment venue, and the Knicks' parent company, Madison Square Garden, are controlled by James Dolan, who is the executive chairman of both publicly traded companies.
***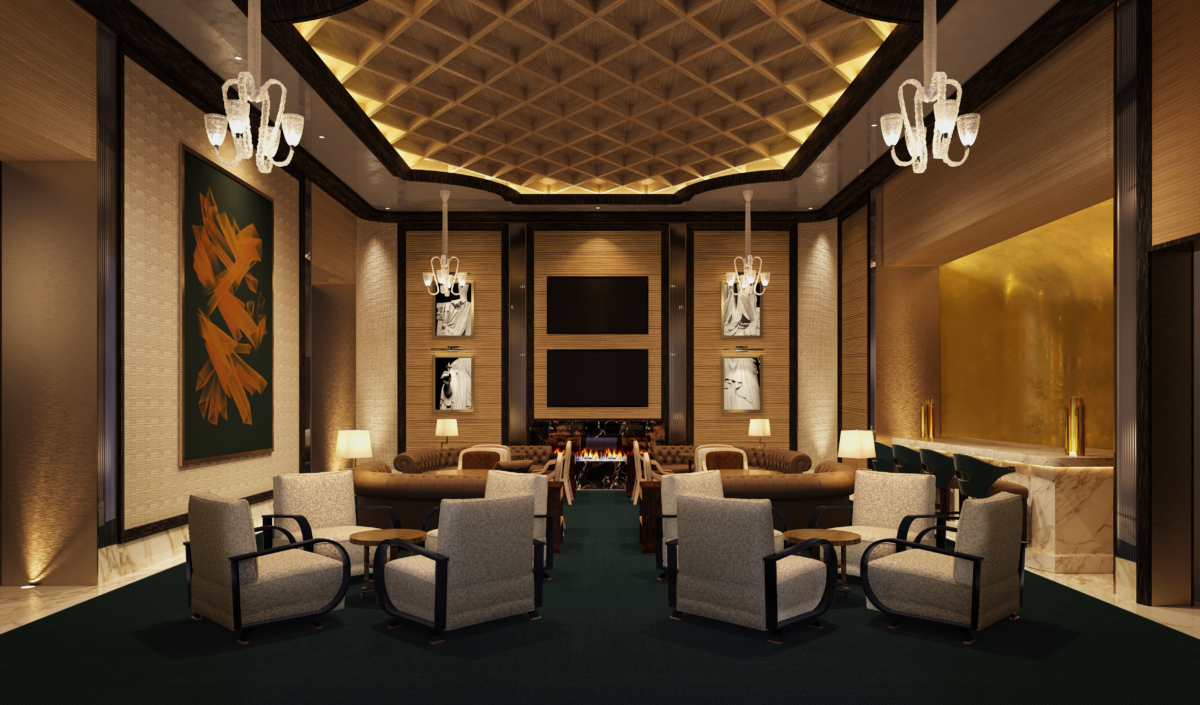 Venetian Expo plans $188 million renovation
Operators of The Venetian Resort complex will spend $188 million to remodel the 2 million-square-foot Venetian Expo over the next two years. The project will be completed in phases and is part of an overall $1 billion capital improvement project.
The convention space will be given new design features, luxury executive lounge spaces for meetings and new technology. A new speakeasy-style lounge will allow convention operators to host events in a 10,000-square-foot space.
***
VICI acquires 38 bowling centers for $432.9 million
Real estate investment trust VICI Properties continued its effort to step outside gaming by acquiring 38 bowling centers in 17 states in a $432.9 million sale and leaseback from Virginia-based Bowlero Corp. The company has more than 350 bowling centers across the U.S. None are in Nevada.
VICI, which operates 54 gaming properties in the U.S., including 10 on the Strip, has sought out non-gaming investments in the past few years, including Great Wolf Resorts, Canyon Ranch spas and New York City's Chelsea Piers, a mixed-use development.
CBRE Equity Research analyst John DeCree said bowling has been a resilient industry during recessionary times.
"The Bowlero transaction is right up VICI's alley, which has consistently targeted investments in the experiential real estate sector with low cyclicality, proven durability, limited secular threats (from digitalization), and favorable industry tailwinds," DeCree told investors in a research note.
***
Singer Post Malone to headline Fontainebleau's New Year's celebration
Fontainebleau Las Vegas, which opens Dec. 13, announced Grammy Award-nominated singer Post Malone will headline the Strip resort's inaugural New Year's Eve weekend festivities with performances in the property's 3,800-seat BleauLive Theater on Dec. 30-31.
"We're incredibly proud to have Post Malone, one of the most sought-after and showstopping entertainers of his generation, make history as the first artist to perform for our guests," said Fontainebleau Development Chairman and CEO Jeffrey Soffer.
The Nevada Independent is raising $200,000 by Dec. 31 to support coverage of the 2024 election.
Tax-deductible donations from readers like you fund this critical work.
If you give today,your donation will be matched dollar-for-dollar.
Give + Get Matched
Featured Videos