Indy Gaming: Potential baseball stadium site had a small part in 'The Hangover'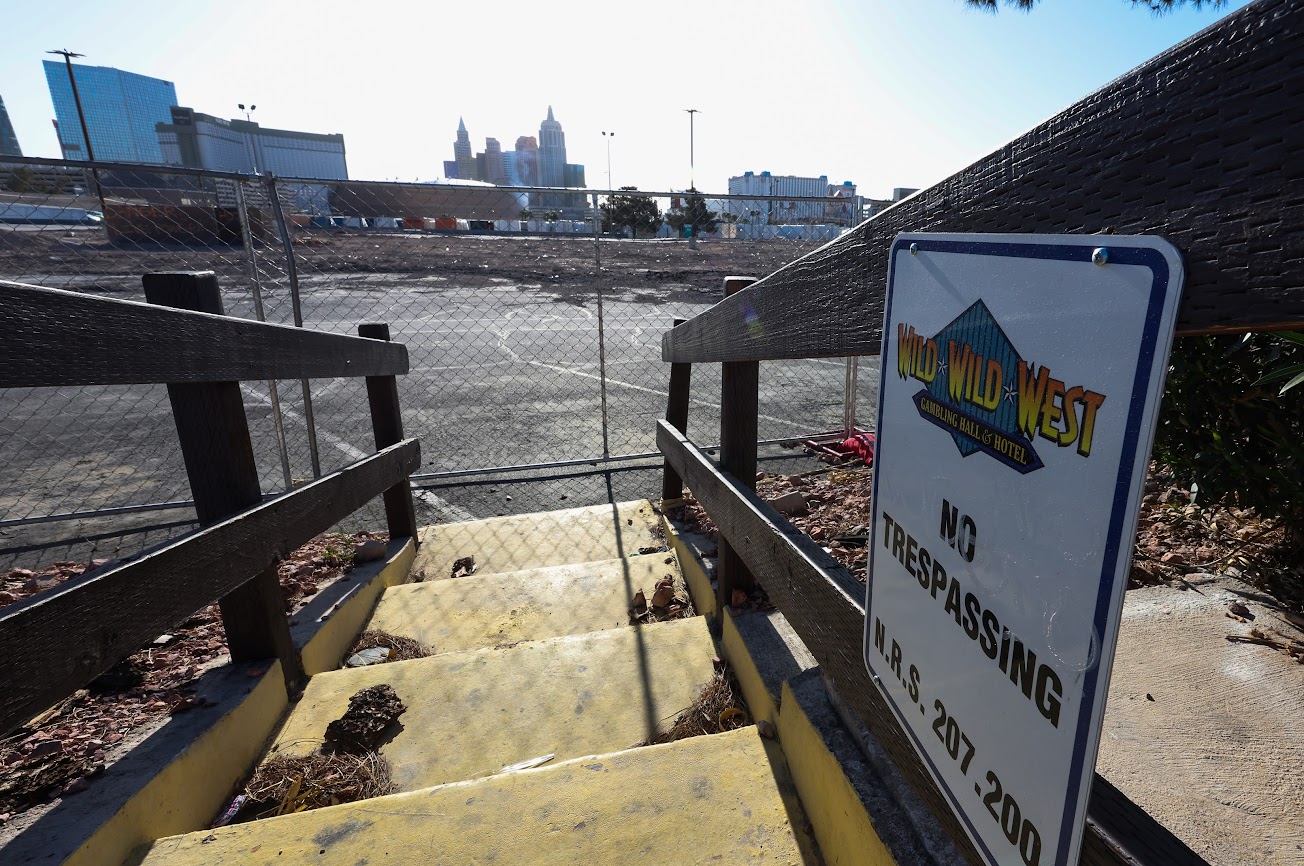 Good morning, and welcome to the Indy Gaming newsletter, a weekly look at gaming matters nationally and internationally and how the events tie back to Nevada.
If a colleague or associate emailed this newsletter to you, please click here to sign up and receive your own copy of Indy Gaming in your inbox. - Howard Stutz
---
The 49-acre Tropicana Avenue/Dean Martin Drive location that the Oakland A's settled on for the team's proposed $1.5 billion stadium complex once had a bit role in the 2009 film "The Hangover."
When approached a year earlier by the film's scouting team, Station Casinos (now Red Rock Resorts) executives were initially intrigued by having one of their Las Vegas area casinos featured in a Hollywood production.
Then they read the script.
A year earlier, Red Rock Resort in Summerlin was used for casino scenes in the film "21," which chronicled the real-life exploits of a blackjack card counting team of Massachusetts Institute of Technology students who won millions of dollars from casinos around the U.S.
However, "The Hangover" scout team targeted Station's aging Wild Wild West Casino for a brief scene in the raunchy comedy about the efforts of three groomsmen trying to find missing groom Doug after a raucous bachelor party night in Las Vegas.
"Oh, hell no," was the first response of former Station Casinos corporate spokeswoman Lori Nelson Kraft.
Her primary concern was the use of the aging Wild Wild West Casino, which was somewhat of an afterthought for the company.
"Red Rock Resort was elegantly portrayed in '21'," said Kraft, now senior vice president of communications for the Las Vegas Convention and Visitors Authority.
The production team had targeted the two-story 260-room low-rise motel building at the back of the property for a small scene in the film because the site offered direct views of the Strip across Interstate 15. The producers said they would pay a location fee and sweetened the deal by reimbursing the casino company for the time the building was closed to guests during filming.
Station Casinos agreed, and the motel units became an apartment complex on screen to serve as the home of Jade, a stripper-prostitute portrayed by actress Heather Graham.
Jade ended up with the bachelor party group and, at one point in the evening, married one of the groomsmen at a downtown wedding chapel. She also left her baby in the trashed suite at Caesars Palace. The guys tracked her down to the apartment — one of the Wild Wild West motel units — to return her baby and see if she had any clues about the whereabouts of the groom.
A few years later, Station Casinos turned over the operations of the motel to Wyndham, which rebranded the unit as a Days Inn.
Last fall, Red Rock Resorts closed and demolished Wild Wild West and the motel in anticipation of selling all or part of the 100 acres.
The only way to see the building now is to rent or stream "The Hangover."
---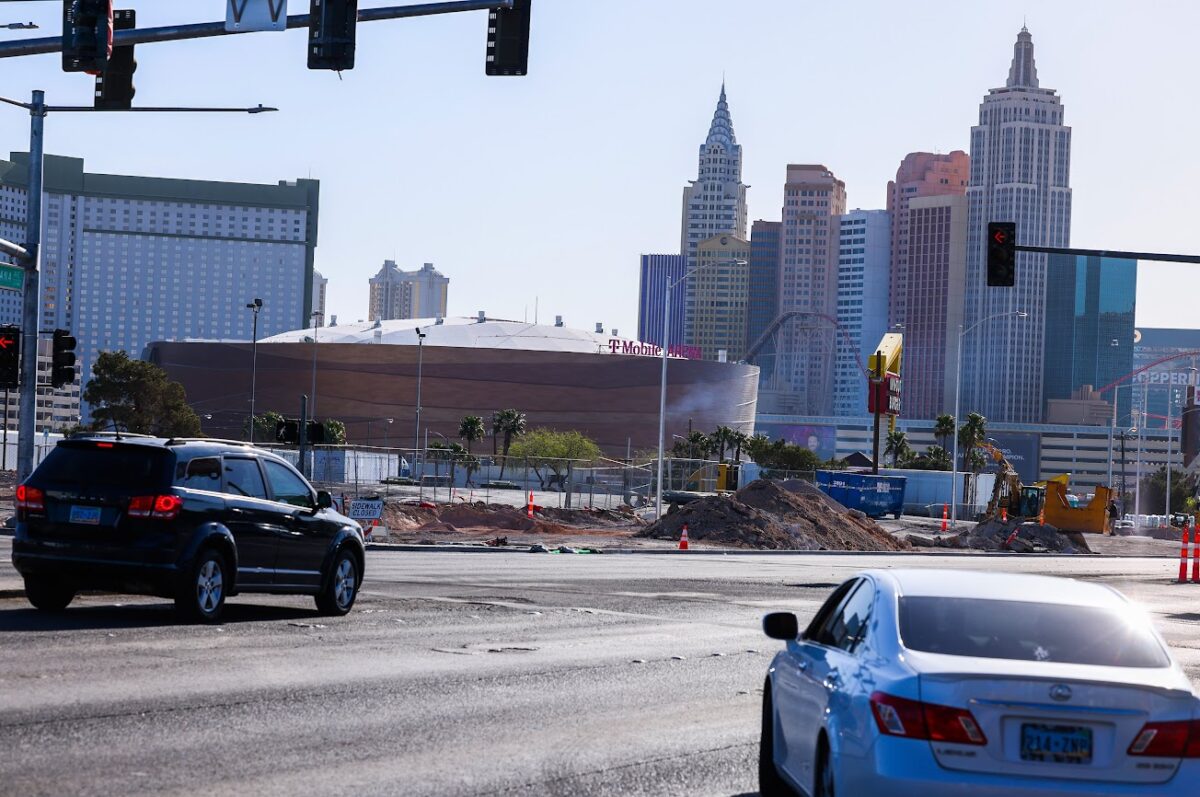 MGM CEO agrees with prediction of A's stadium attracting 400,000 annual visitors
Gaming analysts are asking casino company executives about the proposed $1.5 billion baseball stadium to move the Oakland A's to Las Vegas.
During MGM Resorts International's first-quarter earnings conference call Monday, CEO Bill Hornbuckle said the predicted 400,000 visitors who would annually be enticed to Las Vegas to watch their favorite team play the A's "was a reasonable number … created by a bunch of folks looking at it."
MGM would also benefit. The proposed site is 49 acres on the west side of Interstate 15 and could be connected to MGM's Strip properties through a pedestrian overpass from Park MGM and the T-Mobile Arena.
However, he said the company was "not a fan of any more tax dollars put into this." The A's are proposing a public tax package of $500 million to help pay for stadium construction.
"We yield [to] the governor's position and assume that this will be done responsibly for the state and ultimately for Clark County," Hornbuckle said. "I'd like to believe it will happen, and it will be accretive by the overall visitation."
Meanwhile, an executive with real estate investment trust Gaming and Leisure Properties (GLPI) said previously reported discussion talks around Tropicana Las Vegas as a stadium site was up to Bally's Corp. The Rhode Island-based company acquired the business last year and pays GLPI annual rent.
Truist Securities gaming analyst Barry Jonas asked the company during an earnings call if they were "back to square one" on any large-scale transformation of the site and the Tropicana.
"Just to be clear, we can't speak to what Bally's does or doesn't intend to do with the site," GLPI Chief Development Officer Steve Ladany said. "We've read the same articles referencing [the team's] acquisition of some land from the Fertittas [Red Rock Resorts largest stockholders]. But as far as how that all plays out and where it all goes, we don't have an ability to state anything on that front."
---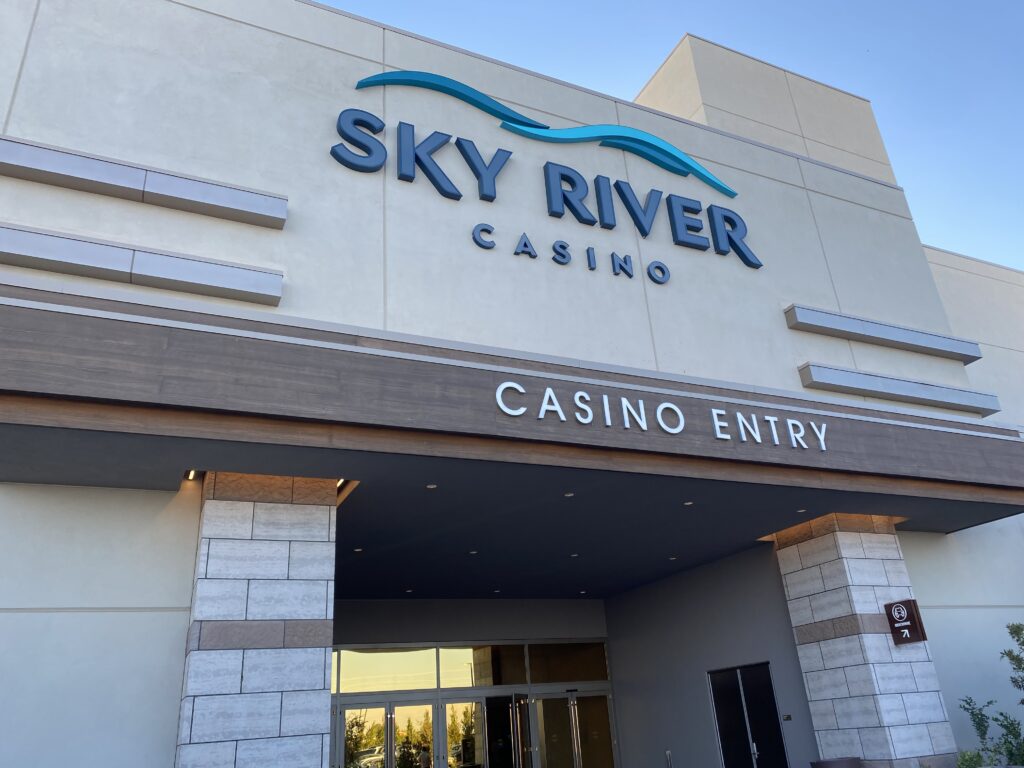 After eight months, Boyd's Northern California tribal casino may expand
The Sky River Casino near Sacramento, which is operated by Boyd Gaming, has been open since August, but the Wilton Rancheria Tribe is already exploring development opportunities for the property.
Boyd CEO Keith Smith said last week the 100,000-square-foot casino has been so successful in its first eight months that the company revised its predicted full-year 2023 management fees from $50 million to $65 million to $70 million.
The tribe is also considering an expansion to Sky River, which sits on 36 acres along Highway 99 in Elk Grove. Boyd owns a vacant 64-acre site next to the casino, which has 2,000 slot machines, 80 table games and 17 food and beverage venues.
"It's really up to them. I don't know if they've disclosed exactly what it is they want to do, but they want to expand it," Smith said in an interview following the company's first-quarter earnings conference call.
Sky River doesn't have a hotel, convention space or a live entertainment venue. But the casino is consistently full of customers and Boyd "went heavy" on the food and beverage options, including a large steakhouse, a gastro pub, an Asian restaurant and a food hall with a dozen venues.
"I would imagine it would be some combination, but [the tribe] has to make the determination as to what it is and what they want to do," Smith said.
The $500 million Sky River was a month ahead of schedule. Boyd built the property and operates the location for Wilton Rancheria through a seven-year management contract.
Sky River was the third Northern California casino to open in the Sacramento region since 2019 and could be viewed as direct competition to casinos in the Reno-Sparks area and South Lake Tahoe.
Harrah's Northern California opened in April 2019 in the town of Ione and is operated by Caesars Entertainment. It is owned by the Buena Vista Rancheria of Me-Wuk Indians. Hard Rock Sacramento at Fire Mountain opened in October 2019 and is operated by Hard Rock Entertainment for the Estom Yumeka Maidu Indians of the Enterprise Rancheria.
"We think it's a pretty stable business," Smith said on the call. "We haven't been through a full year, so I don't think we fully understand the seasonality of that business. But we haven't seen any true seasonality in the eight months it's been open."
Macquarie Securities gaming analyst Chad Beynon called Sky River one of several "revenue growth drivers" Boyd has developed outside of the company's core businesses.
Boyd collected more than half of its $964 million in first-quarter revenue from its regional casinos in nine states. Boyd also grew interactive gaming revenue by 123 percent, which includes online casinos in Pennsylvania and New Jersey and its online sports betting partnership with FanDuel.
---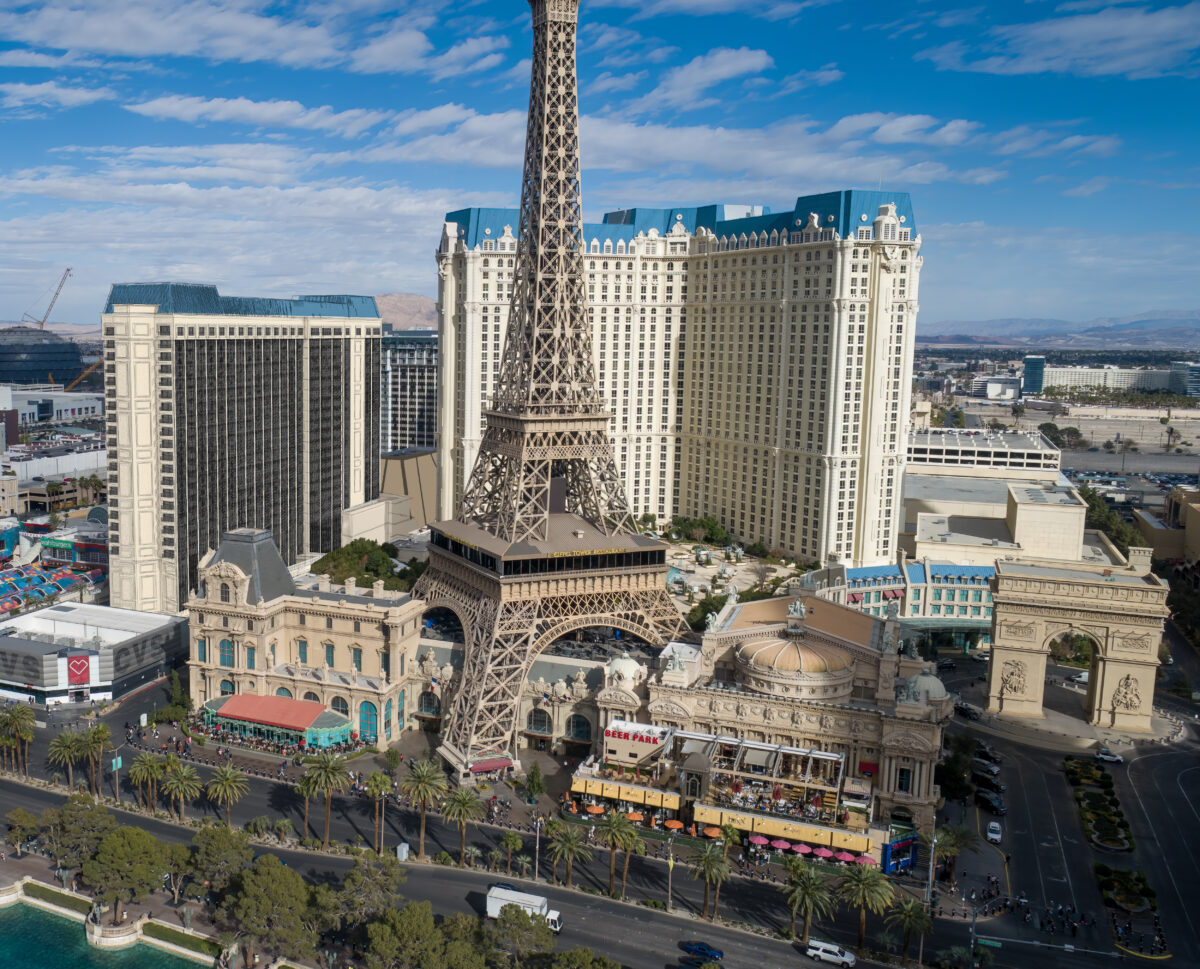 Caesars to add capacity to Paris by subtracting rooms from Horseshoe
Caesars Entertainment is expanding the room inventory at Paris Las Vegas. But the company isn't building a new hotel tower.
Caesars said Monday the Jubilee Tower at the adjacent Horseshoe Las Vegas would be renovated into the 756-room Versailles Tower and become part of Paris as part of a $100 million redesign. An undisclosed number of rooms would receive 55-square-foot balconies overlooking the Strip.
Paris and Horseshoe — formerly Bally's Las Vegas before its recent remodel — are connected through a retail area and walkway between the property's casinos. Caesars plans to also build a pedestrian bridge between the resorts.
When completed later this year, Paris will have more than 3,600 hotel rooms and the Horseshoe will have just under 2,100 rooms. Caesars has more than 23,000 rooms in eight Strip resorts.
In the past year, Caesars has added new restaurants to Paris, including Vanderpump à Paris, Nobu and The Bedford by Martha Stewart.
"The addition of the Versailles Tower makes Paris one of the largest resorts in the heart of The Strip," Caesars Regional President Sean McBurney said in a statement. "The interior and exterior will be completely reimagined and transformed into some of the best rooms in Las Vegas."
---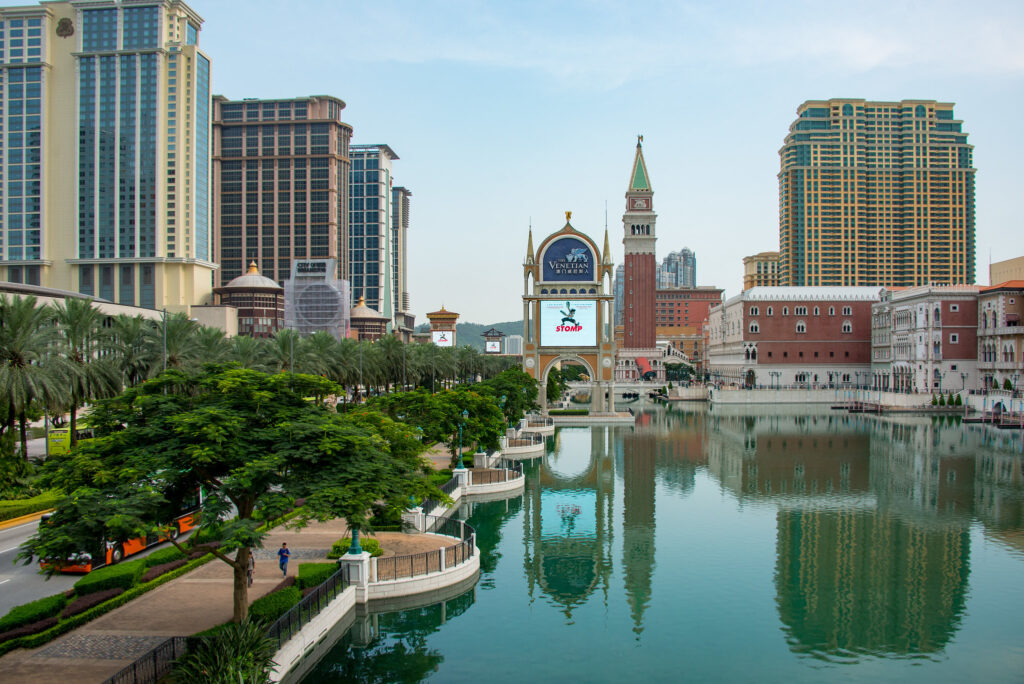 Macau casinos surpass 2022 revenue total in four months
It took Macau's casino industry just the first four months of 2023 to exceed the region's 2022's overall gaming revenue figure — its lowest single-year total since 2004.
Macau's Gaming Inspection and Coordination Bureau said Monday casinos collected $1.82 billion in gaming revenue during April, which pushed the four-month total in the Chinese gaming market to $6.12 billion — a 141 percent increase over 2022's $5.3 billion.
April's total was 15.6 percent higher than March and continued the trend of Macau recording the highest single-month total before the pandemic slowed business starting in January 2020.
MGM Resorts International, Wynn Resorts and Las Vegas Sands operate casinos in Macau, which was once considered the world's largest gaming market before troubles with the Chinese economy and COVID-19 sent gaming totals plunging.
Stifel Financial gaming analyst Steven Wieczynski said in a research note the momentum seen in April should carry into May due to the lucrative Golden Week holiday, which is attracting high visitation levels.
"We still believe the next couple of months will be a roller coaster as China goes through the ebbs and flows of reopening," Wieczynski wrote.
Macau casinos reached an all-time high of $45 billion in gaming revenue in 2013.
---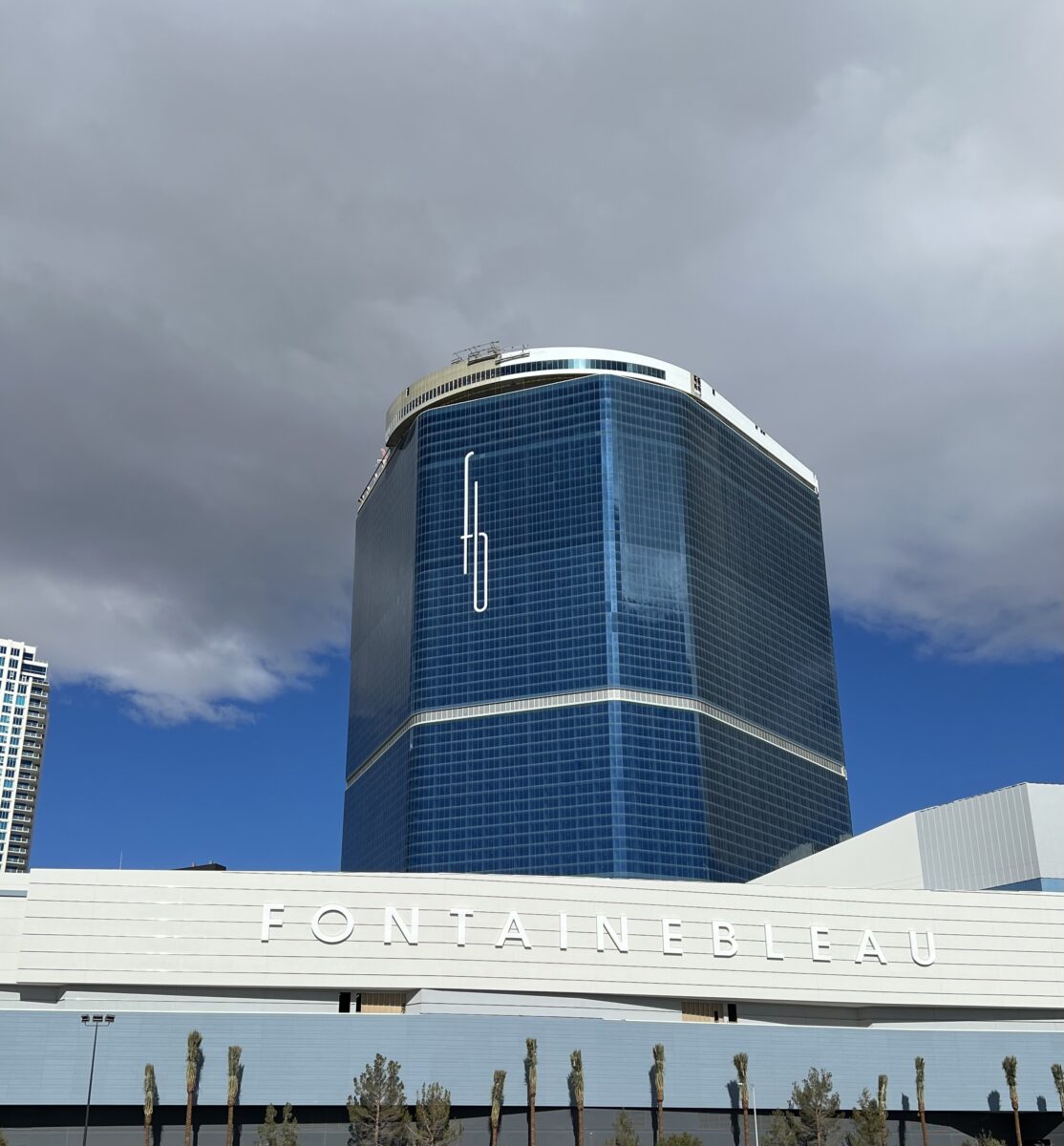 Quotable
Via Press release from Fontainebleau Las Vegas
More than 14 years after construction was halted and two years after its original developer regained ownership of the north Strip resort, Fontainebleau Las Vegas said Tuesday it will open in December. The company has begun recruitment for an undisclosed number of workers — called "members" — to hire at the 67-story, 3,644-room hotel-casino.
"We have only just begun to build the foundation of the culture and member community at Fontainebleau Las Vegas, and we look forward to cultivating a culture that celebrates our collective passion for delivering distinctive luxury experiences."
- Colleen Birch, chief operating officer, Fontainebleau Las Vegas
Via press release from MGM Resorts International
LeoVegas, the European-based online gaming subsidiary acquired by MGM Resorts International last year, made its first acquisition, buying London-based digital game creator Push Gaming. The company designs games for both real money wagering and social gaming companies.
"The acquisition of Push Gaming by LeoVegas is consistent with our vision to expand MGM Resorts' digital gaming presence internationally to grow our capabilities and products over the next several years."
- Gary Fritz, president, MGM Interactive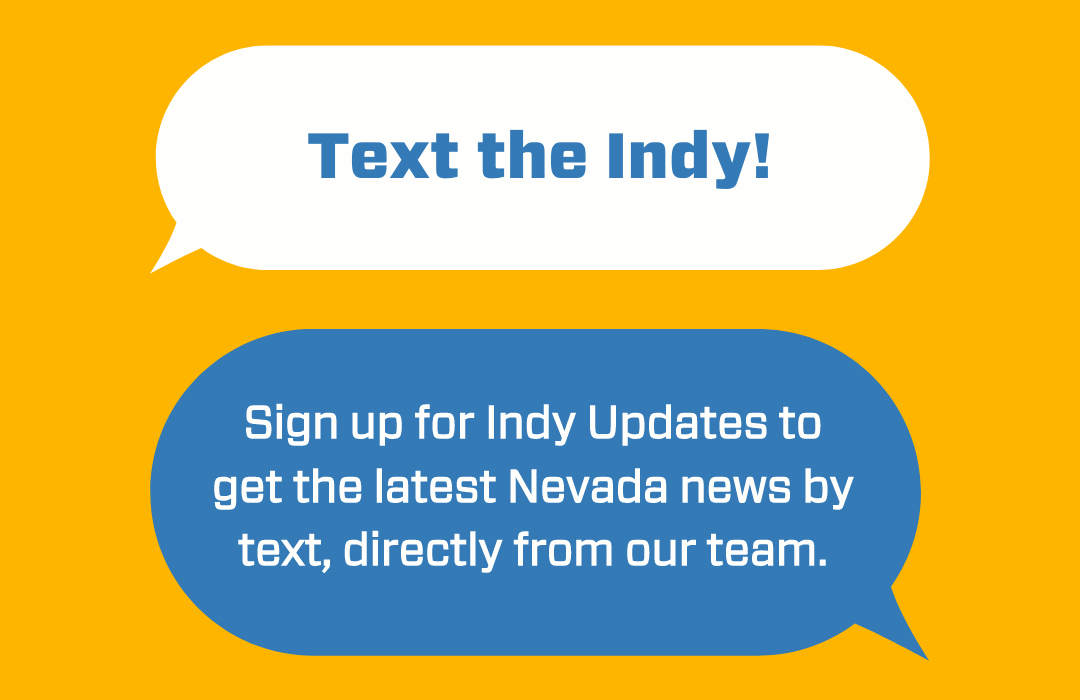 Featured Videos