Indy Gaming: Titus reintroduces legislation to repeal federal handle tax on sports betting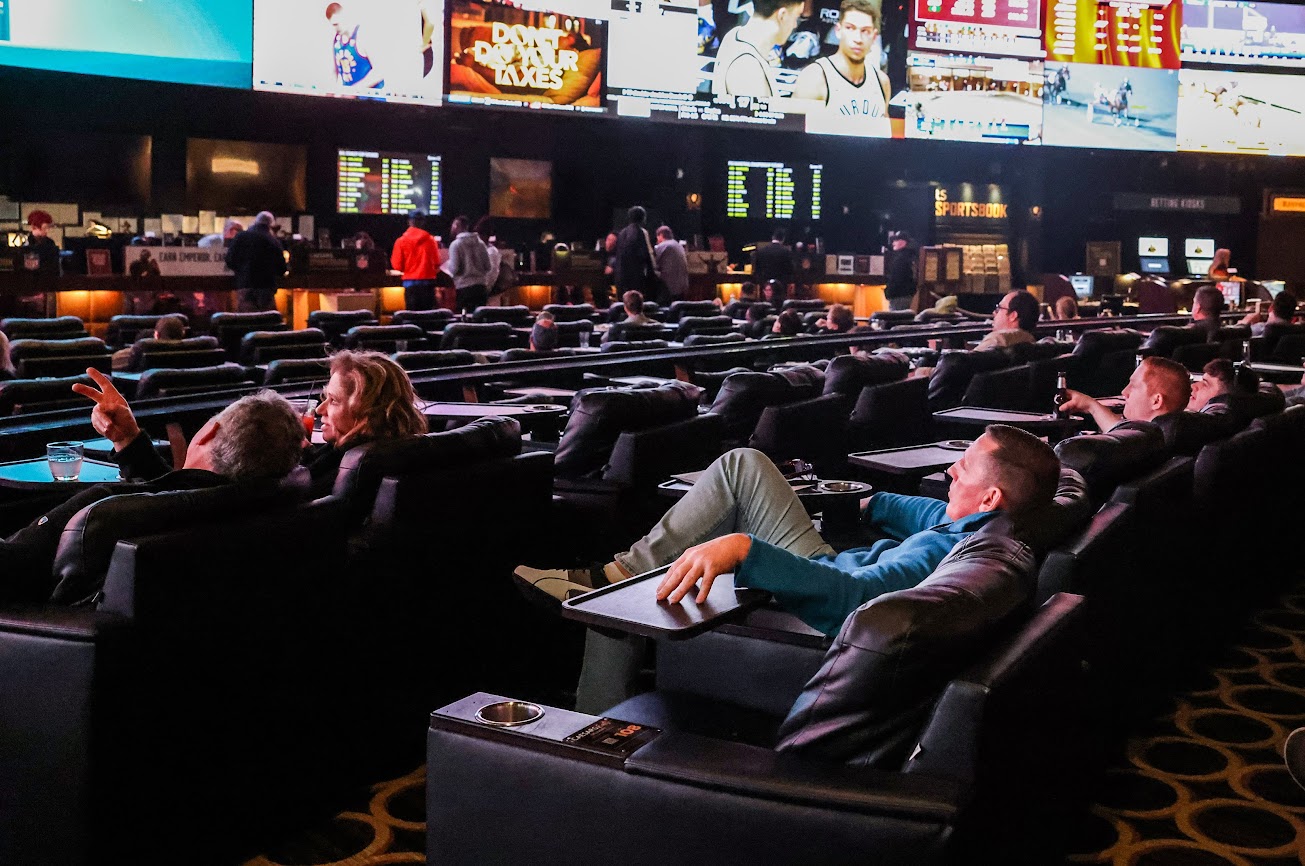 Good morning, and welcome to the Indy Gaming newsletter, a weekly look at gaming matters nationally and internationally and how the events tie back to Nevada.
If a colleague or associate emailed this newsletter to you, please click here to sign up and receive your own copy of Indy Gaming in your inbox. - Howard Stutz
---
The co-chairs of the Congressional Gaming Caucus used March Madness as the backdrop to launch another attempt in a nearly 10-year effort to repeal a small, 70-year-old federal excise tax on all sports wagers.
Reps. Dina Titus (D-NV) and Guy Reschenthaler (R-PA) reintroduced legislation last Friday to repeal the federal handle tax. Titus first launched an effort to remove the less than 1 percent tax in 2014, when Nevada was the only state with legal sports betting.
Since the 2018 U.S. Supreme Court ruling that allowed states to legalize and regulate sports betting, 33 states and Washington, D.C. now offer the activity.
Last year, Titus said the legislation had 13 co-sponsors, all from states where sports betting is legal.
The NCAA Men's Basketball Championship Tournament, known as March Madness, began last week. Advisory firm Eilers & Krejcik Gaming predicted almost $2.6 billion will be wagered on the tournament.
"With the explosive growth of sports betting across the country, it's time to finally repeal the handle tax which penalizes legal gaming operators and punishes sportsbooks for creating jobs," Titus said in a statement. "As co-chair of the bipartisan Gaming Caucus, I'm pushing this legislation to keep legal gaming markets thriving nationwide and help local economies reap the benefits of this growing industry."
According to Titus, Nevada sports betting operators paid nearly $22 million in handle taxes in 2022, almost double the state's total from 2019 and more than four times the national average.
In addition to the handle tax, businesses must pay an annual $50-a-head tax on each employee working in sportsbooks. Titus said both provisions discourage employment and empower illegal operators, as they can attract customers by offering better odds.
Reschenthaler's home state of Pennsylvania is one of five states, led by Nevada, that Eilers & Krejcik predicted would account for 56.5 percent of all wagers on the tournament.
He said the gaming industry provides more than 1 million jobs, including 33,171 in Pennsylvania.
"Unfortunately, outdated tax codes and burdensome regulations penalize legal operators and incentivize illegal activity," Reschenthaler said in a statement. Repealing the handle tax "will ensure the gaming industry can support good-paying jobs and promote economic growth in southwestern Pennsylvania and across the nation."
---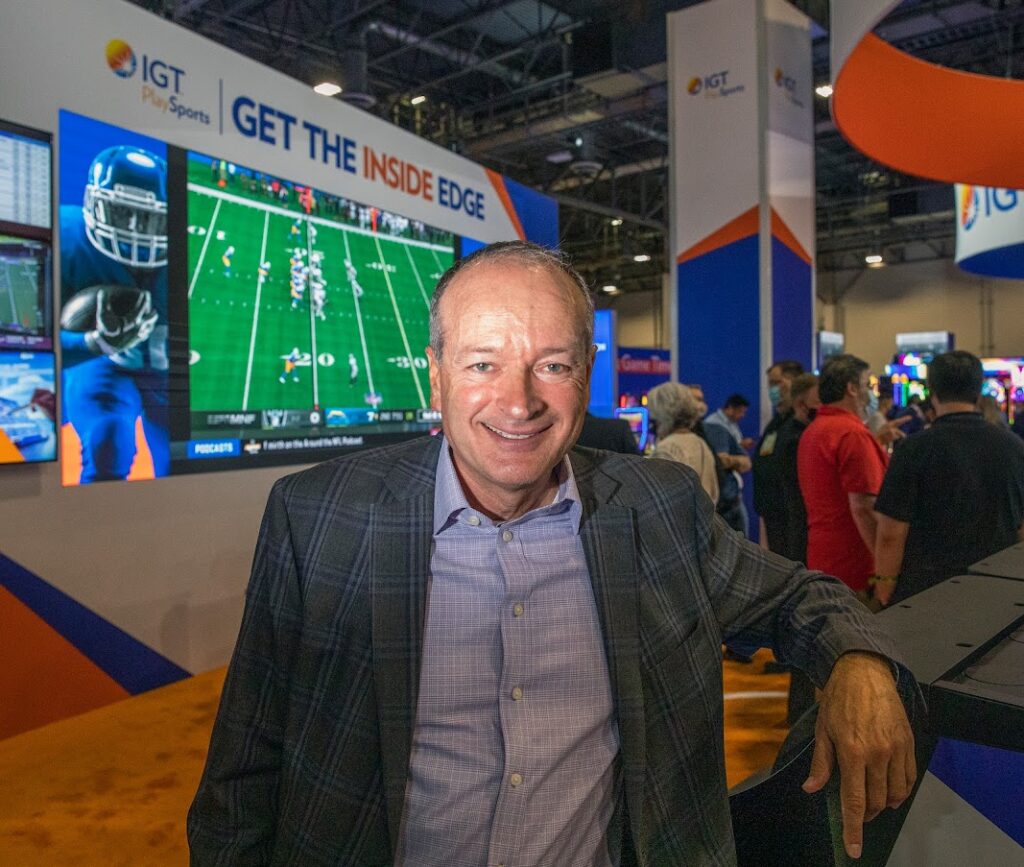 Biden appoints IGT's Asher to chair Wilson Center board
Sports betting executive Joe Asher has been appointed by President Joe Biden to serve a six-year term as chairman of the Woodrow Wilson International Center for Scholars.
Asher, who came to Nevada in 2006, played a key role in the effort to change laws and gaming regulations to launch the state's first mobile sports betting devices. The White House announced the appointment last week.
Asher has been president of sports betting for International Game Technology (IGT) since 2021.
The Wilson Center, which was chartered by Congress in 1968, is a nonpartisan international affairs-focused think tank partially funded by the federal government. The center serves as the official memorial to President Woodrow Wilson.
The trustees, who are chosen by the president, serve on various committees, including executive, audit, finance and investment policy, development, fellowship, as well as strategic planning and programming.
Asher told The Nevada Independent he was honored to be chosen for the role and saw the opportunity as a new challenge and "something very different" than his career in sports betting.
"The Wilson Center has a long history of supporting the research of some of the world's most complicated issues," Asher said. "I'm looking forward to working with its very talented team and many supporters to further that important mission. Hopefully, my perspective will be a helpful addition."
Asher, who is a native of Delaware – the president's home state – was one of a handful of gaming and sports betting leaders advocating for the activity's nationwide legalization in 2017, ahead of the U.S. Supreme Court arguments that year. Ultimately, the justices affirmed New Jersey's challenge to the Professional and Amateur Sports Protection Act, opening the door to a national expansion of sports betting — now legal in 33 states and Washington, D.C.
Asher, a graduate of the University of Delaware and the Delaware School of Law, launched Brandywine Bookmaking in Las Vegas in 2008, which operated more than a dozen sportsbooks in Nevada under the brand name Lucky's Race & Sports.
European sports betting giant William Hill acquired Brandywine in 2012, which became the basis for William Hill U.S., and Asher was named CEO. Caesars Entertainment acquired William Hill for $4 billion in 2021, and Asher joined IGT four months later.
---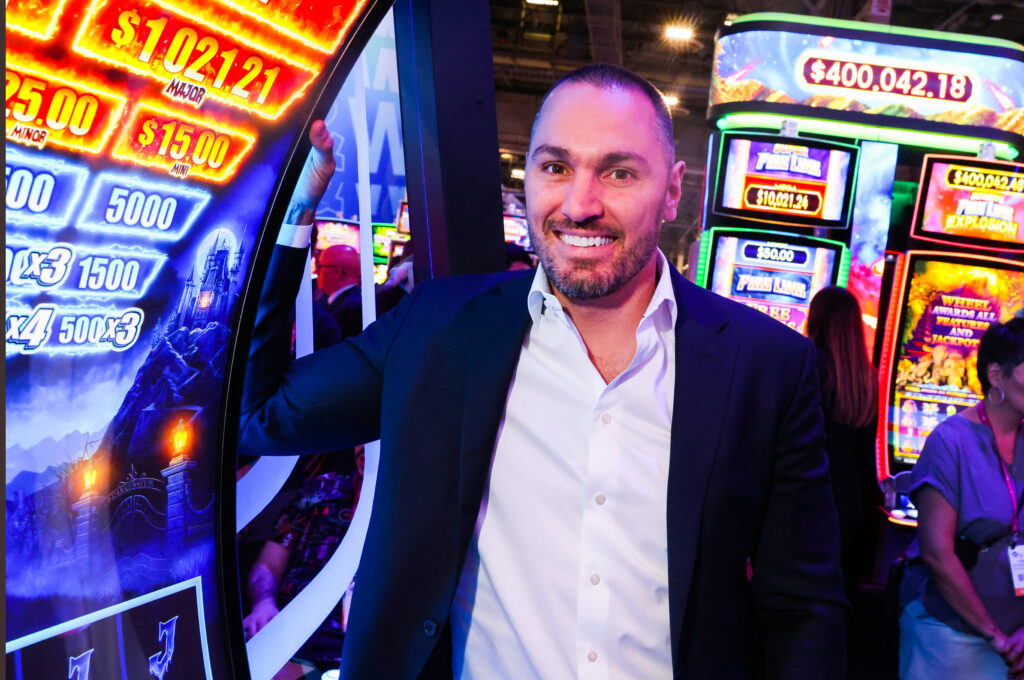 Las Vegas-based Light & Wonder considers stock listing in Australia
Gaming equipment provider Light & Wonder said last week it was exploring a secondary stock listing on the Australian Securities Exchange in an effort to increase its profile in the country where it is seeking business opportunities for its slot machines and other casino products.
In a statement, the Las Vegas-based company, which is publicly traded in the U.S. on the Nasdaq composite, said a listing in Australia is one avenue being considered by the company's board.
Light & Wonder Executive Chairman Jamie Odell and CEO Matt Wilson are two of several native Australians overseeing the gaming equipment provider, which took on a new name last year after selling its lottery business and sports betting technology and management operations.
Odell is the former CEO of Australia-based slot machine developer Aristocrat Technologies and Wilson was a top executive with the company. Aristocrat is listed on the Australian Securities Exchange.
In a statement, Odell said the Australian stock market has "a long track record as a platform for global gaming companies and a deep and liquid pool of sophisticated investors and market participants who have a strong understanding of the gaming business."
He suggested the market might be receptive "to the value and long-term potential of Light & Wonder's broad international business and strategy."
Truist Securities gaming analyst Barry Jonas told investors in a research note that Light & Wonder's announcement wasn't centered on the company seeking to raise money or shareholders looking to sell holdings.
"In Australia, a premium, blue-chip stock with steady cash flows and a strong track record can receive a higher multiple because several large investment funds are explicitly mandated to invest in Australian listed companies," Jonas wrote.
"Light & Wonder is early in any strategic process and currently soliciting feedback from shareholders," Jonas added. "Several questions around the structure are too preliminary to be answered at this time."
Jefferies gaming analyst David Katz had a similar view, telling investors in a research note Sunday there was "minimal downside" from the "prospective benefits."
---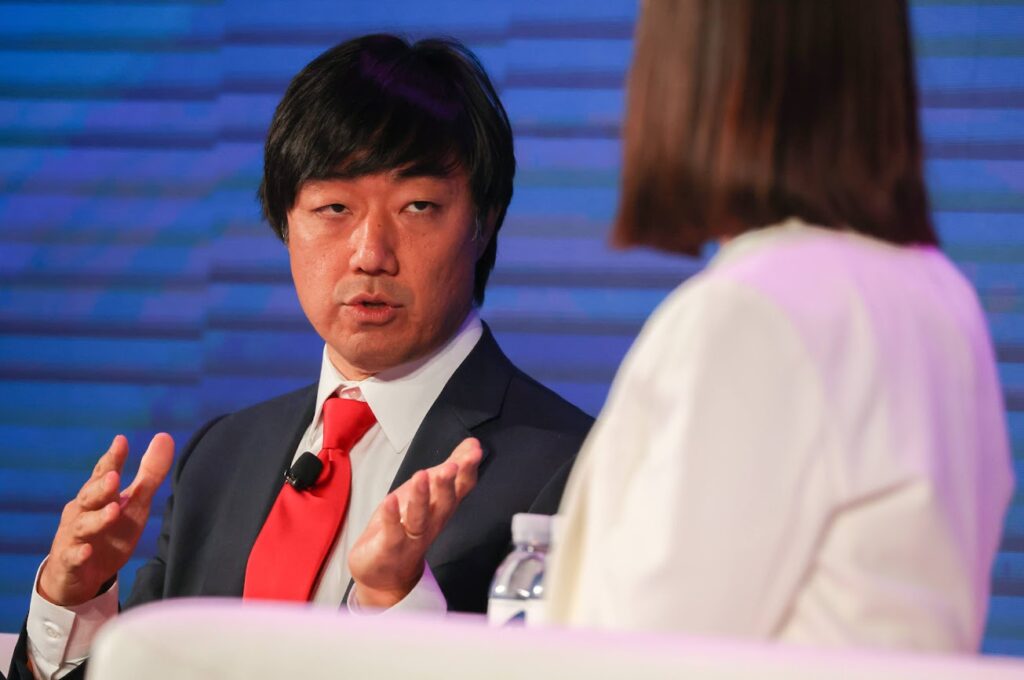 Bally's not financially liable in bankruptcy of Bally's cable sports network
Casino operator Bally's Corp. doesn't have any financial responsibility from the meltdown of a nationwide regional sports network that carries the company's name.
Diamond Sports Group is looking to restructure or eliminate some of the channels under the Bally Regional Sports Network that owns the rights to televise the games of 42 NBA, NHL and Major League Baseball teams. The company, which is owned by the Sinclair Broadcast Group, filed for Chapter 11 bankruptcy protection in Texas last week.
Bally's acquired the naming rights to what has been Fox Sports in a $125 million deal with Sinclair in 2020 that also included the acquisition of the Bet.Works sports betting platform.
Bally Sports is in many major markets, including Los Angeles, San Diego, Miami, Dallas, Phoenix and Detroit. The casino operator viewed the relationship as a way to promote Bally Bet, the company's sports betting business, to an audience of potential customers.
However, Bally Bet hasn't grown at the same rate as the company's casino operations, which include Tropicana Las Vegas and Bally's Lake Tahoe.
While legal sports betting is in 33 states and Washington, D.C., Bally Bet is not licensed in Nevada and has operations in just six states: Arizona, New York, Colorado, Indiana, Iowa and Virginia.
On the company's Feb. 23 fourth-quarter conference call, incoming Bally's CEO Robeson Reeves said Bet.Works didn't provide a platform to develop a competitive sports betting product.
"We are confident there are more economical and nimble solutions out there and [Bally's] has spent the past five months analyzing them deeply," Reeves said in his prepared remarks. "Sports for us is an acquisition tool. It can drive further engagements for Bally's brand. So when we approach the choice of technology, we'll make sure we have that mindset."
After the bankruptcy was filed, Sinclair split Diamond into a stand-alone company as part of a debt-for-equity swap with its creditors. In a statement, Sinclair executives said Diamond is using the bankruptcy to reset its capital structure and strengthen its balance sheet by eliminating $8 billion of debt.
Bally's CFO Bobby Lavan said the company "has no liability related to Diamond's debt and Diamond holds no equity or other ownership rights [in the casino operator.]"
In a statement contained in Bally's fourth-quarter earnings press release on Feb. 23, Lavan said the company owns its branding and naming rights connected to the sports network.
"We continue to monitor the Diamond situation closely and look forward to working with the new management team," Lavan said. "Bally's will continue to promote its brand through multiple means, including our national portfolio of Bally's branded casinos, various media partnerships … and our global digital portfolio."
Bally's has 15 casinos in 11 states. The company is building a $1.7 billion resort-casino complex in Chicago and a smaller casino in Pennsylvania near Penn State University.
Speaking at the Global Gaming Expo in Las Vegas last year, Bally's CEO Soo Kim said the company was an "omnichannel" business comprised of online and land-based gaming.
"We look at gaming as a service," Kim said. "Why not expand the pie and deliver gaming and go to where the customer is?"
Diamond said after the bankruptcy filing it would continue to pay rights fees to all teams on the Bally's Sports network, except for baseball's Arizona Diamondbacks. The company is seeking to renegotiate rights deals with the San Diego Padres, Cleveland Guardians and Cincinnati Reds.
Televised games involving NBA and NHL teams are less affected given the regular seasons end in April.
---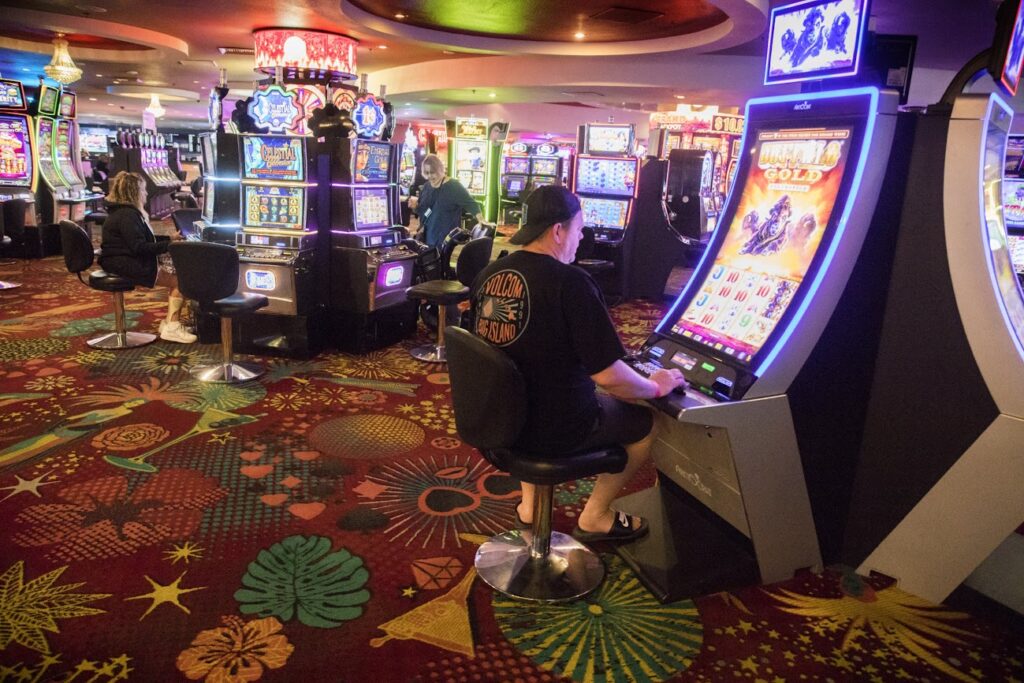 Gaming revenue in U.S. increases more than 21 percent in January
Nationwide gaming revenue continued its torrid pace in January following 2022's single-year record.
Casinos saw more than $5.5 billion in gaming revenue during the first month of the year, a 21.1 percent increase from January 2022, according to the American Gaming Association.
Sports betting, according to the Washington, D.C., trade organization, topped $1 billion in revenue for the first time in a single month. The figure was a 58.2 percent increase from January 2022, when there were 26 nontribal casino states with legal sports betting, as compared to 29 states this year.
The nation's nontribal casino industry collected $60.4 billion in 2022, smashing the previous year's record-setting total by almost 14 percent.
In January, casino revenue from slot machines and tables increased 14.3 percent from a year ago to just under $4 billion. Online casino revenues generated $482 million, up 20.6 percent and tying the single-month record set in December.
The AGA said 31 of the 33 commercial casino states posted year-over-year revenue growth in January.
The Nevada Independent is raising $200,000 by Dec. 31 to support coverage of the 2024 election.
Tax-deductible donations from readers like you fund this critical work.
If you give today,your donation will be matched dollar-for-dollar.
Give + Get Matched
Featured Videos