Indy Gaming: Tropicana redevelopment waits as Bally's focuses on Chicago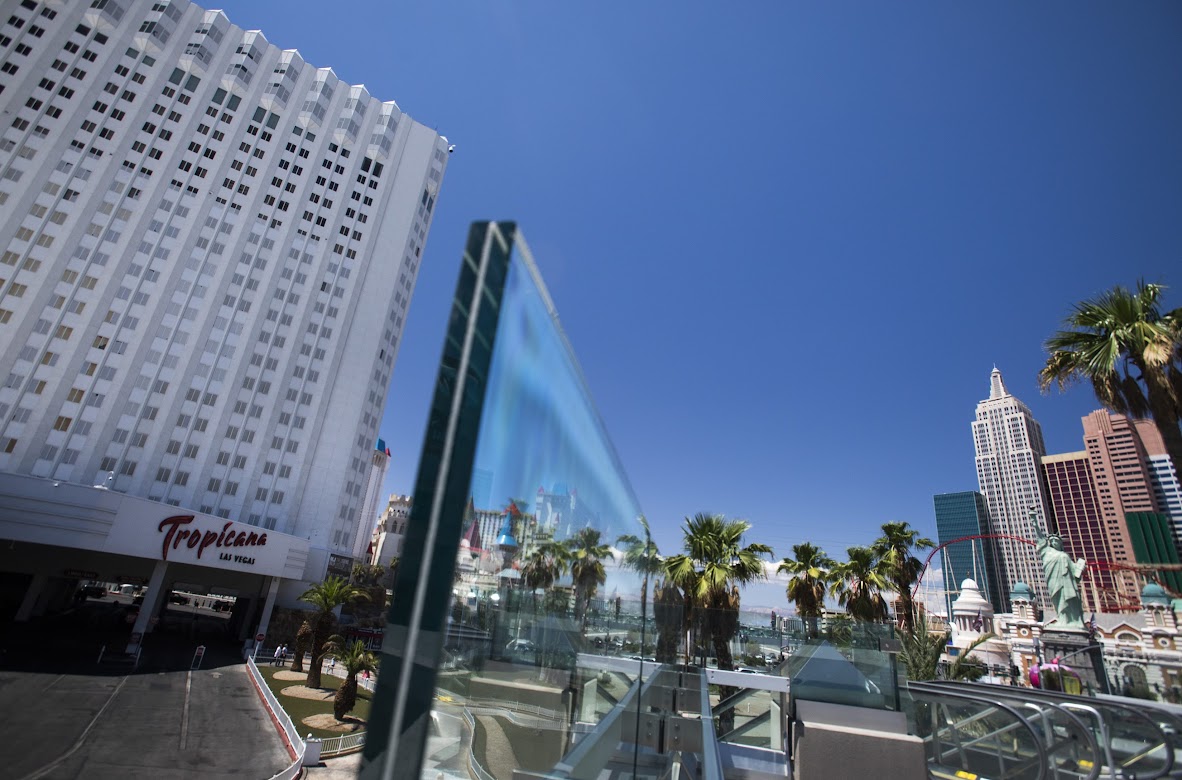 Good morning, and welcome to the Indy Gaming newsletter, a weekly look at gaming matters nationally and internationally and how the events tie back to Nevada.
If a colleague or associate emailed this newsletter to you, please click here to sign up and receive your own copy of Indy Gaming in your inbox. - Howard Stutz
---
Tropicana Las Vegas operator Bally's Corp. is focused on opening a temporary casino on Wabash Avenue in downtown Chicago later this year. The facility is a prelude to the company's planned $1.7 billion resort complex at the former Chicago Tribune plant along the Chicago River.
The permanent casino opens in 2026.
Bally's is finishing redevelopment projects on its casinos in Rhode Island, Atlantic City and Kansas City in order to give its full attention to the Chicago project.
That doesn't mean Las Vegas is an afterthought.
Bally's President George Papanier said last week the Rhode Island-based casino company, which operates 15 casinos in 10 states, wanted a national presence, and having a location in Las Vegas was "a necessity."
He reiterated previous company commentary on last week's fourth-quarter earnings conference call – Bally's will take its time deciding how to redevelop the 1,500-room south Strip Tropicana. The Rat Pack-era property sits on 34 acres that are controlled by real estate investment trust Gaming and Leisure Properties.
"We're not interested in duplicating other people's mistakes, and we have a long-term opportunity view on this investment," Papanier said. "We're going to be patient about looking for the right project with the appropriate return for that market."
Papanier mentioned media reports that Bally's has been in talks with the Oakland A's on how a Major League Baseball stadium could be incorporated into the site.
"We've been having discussions with others with [a] focus on other sites as well, so there could be some potential there," Papanier said. "But again, anything we do is going to be something that we have the appropriate return on."
The Tropicana is one of three resort corridor locations being considered by the A's along with a portion of the parking lot of the Rio Hotel & Casino and the Las Vegas Festival Grounds, which is owned by Circus Circus and Treasure Island owner Phil Ruffin.
Papanier said Bally's regional market customers are interested in visiting Las Vegas and suggested the company has promotional opportunities involving Bally's Lake Tahoe, Bally's Atlantic City and its Hard Rock Biloxi – all of which are considered gaming destination markets.
"We get some nice benefit in cross-marketing those properties," he said.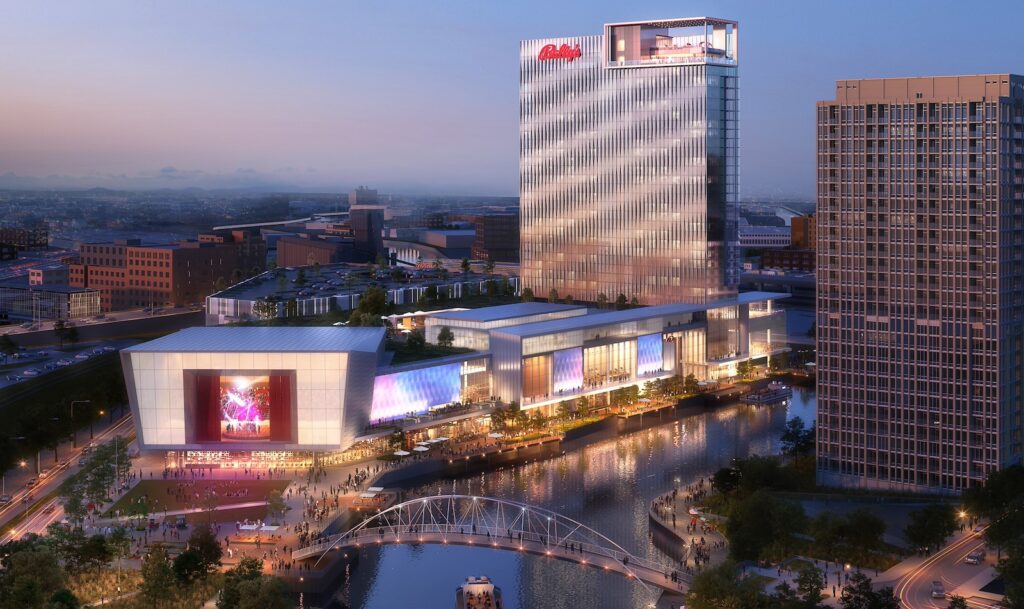 Two other Tropicana properties – Tropicana Atlantic City and Tropicana Laughlin – are operated by Caesars Entertainment. Caesars converted Bally's Las Vegas on the Strip into Horseshoe Las Vegas.
In September, Papanier told the Nevada Gaming Control Board the company saw the Tropicana Las Vegas "as an opportunity for a flagship property for our western region."
However, Bally's Chicago development is the primary focus in the eyes of the investment community, given the cost of the project and competition from new and expanded casinos in Illinois.
"The Chicago casino is the only remaining growth project spanning into 2026," JMP Securities gaming analyst Jordan Bender wrote in a research note last week. "We await the opening of the temporary facility this summer to better assess the return on investment from the permanent casino given the incremental supply coming online within the state."
---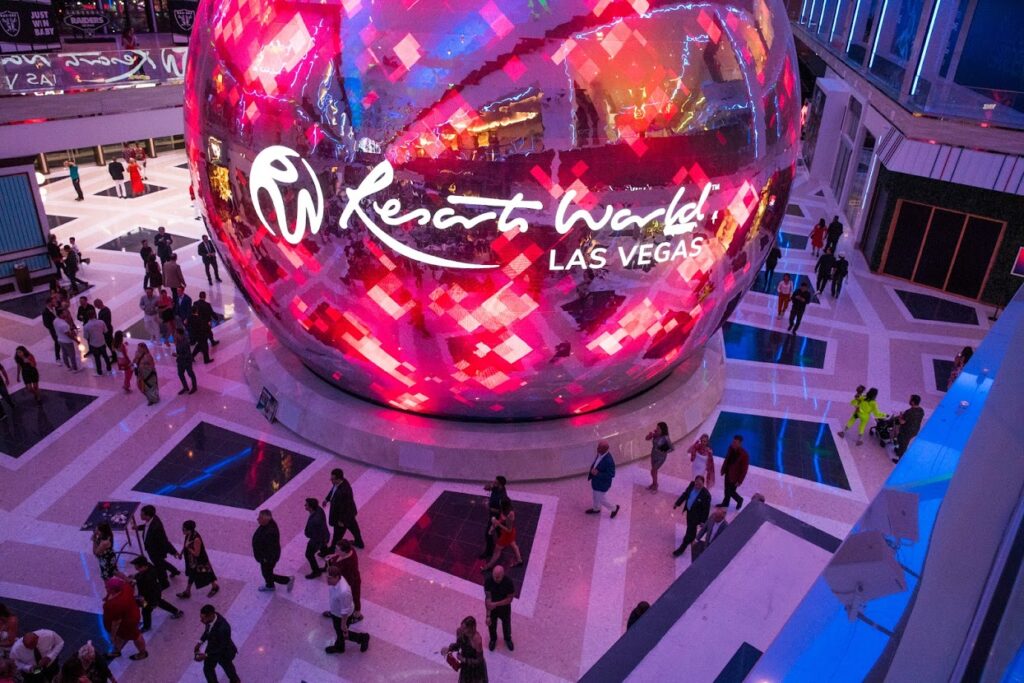 Genting: Resorts World Las Vegas notches best quarter since opening
The fourth-quarter results for Resorts World Las Vegas were the Strip property's best three-month period since it opened in June 2021, according to its owner, Malaysia-based Genting Berhad.
In a statement published on Genting's website, company officials said Resorts World Las Vegas increased revenue 32 percent to $227 million in the quarter that ended Dec. 31.
For all of 2022, The Strip resort saw revenue increase 120 percent to $794.4 million. Resorts World Las Vegas was only open for a little more than six months in 2021 — Genting spent $4.3 billion to build the first large-scale integrated resort on the Strip since 2010.
Resorts World's cash flow in 2022 was $116 million while hotel occupancy from its 3,500 rooms was at 84 percent. Other than roughly 236 rooms operated under Genting's Crockfords European casino brand, the majority of Resorts World's rooms are operated through a partnership with Hilton Hotels Corp.
Genting executives said in the statement that Resorts World benefited from Las Vegas visitor volume of more than 38.8 million in 2022, 9 percent below 2019 pre-pandemic levels, and convention attendance of 5 million, 25 percent below 2019.
Resorts World is across the Strip from the West Hall of the Las Vegas Convention Center and is the first hotel-casino connected to the complex by the underground Vegas Loop shuttle system.
Genting executives said Resorts World would continue its upward projection in 2023 with Las Vegas visitor volume expected to surpass 2019 levels because of larger conventions returning to the city and the Formula One Las Vegas Grand Prix on the calendar for mid-November.
"During the [fourth]-quarter, Resorts World Las Vegas achieved record bests in casino revenue, hotel revenue and [food and beverage] revenue, all of which show positive movement towards future targeted projections," Genting said in the statement.
Genting alluded to "new performances" at the Resorts World Theatre and "future projects" that are expected to drive foot traffic into the building.
Genting said Resorts World Las Vegas would benefit from ongoing efforts to build the property's database for casino and resort marketing.
---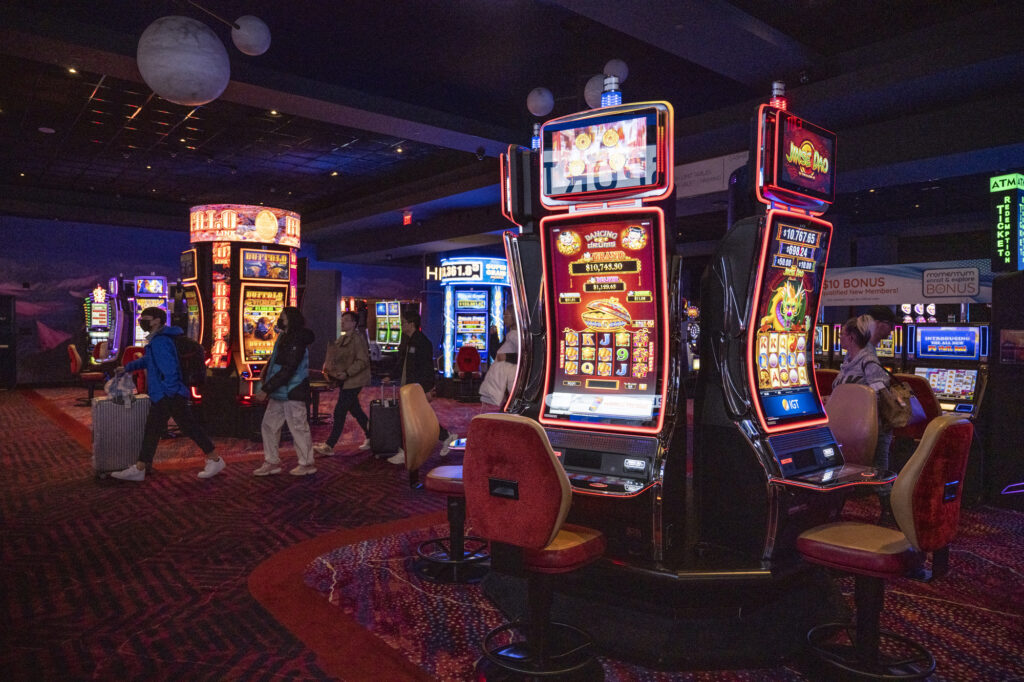 Gaming REITs set sights on tribal business opportunities
Tribal gaming companies have established a presence in Las Vegas over the past two years, and commercial casino operators have long managed Indian casinos.
So it seems fitting that the casino industry's two largest real estate investment trusts (REIT) would have an interest in the Native American gaming market.
Jefferies gaming analyst David Katz posed similar questions last Friday to executives of VICI Properties and Gaming and Leisure Properties (GLPI) during the companies' fourth-quarter earnings conference calls.
The answers were similar. GLPI and VICI are looking for opportunities in tribal gaming, but the typical land sale and leaseback of the operations model won't work. Tribal land is considered part of a sovereign nation.
"There are some obvious challenges in dealing with the tribes from a protection standpoint because there's only so much you can do to exercise on the collateral," said GLPI Chief Operating Officer Brandon Moore. "It's a prudent research and development project to see if there's a way that we could finance or otherwise invest in some of these commercial developments."
Tribal operators have been active in Las Vegas.
The gaming arm of Connecticut's Mohegan Indian Tribe has managed the casino inside Virgin Hotels Las Vegas since 2021. Last year, the gaming operations business of Southern California's San Manuel Indian Tribe reopened the Palms Casino Resort after buying the off-Strip property for $650 million. In December, Hard Rock Entertainment, which is owned by Florida's Seminole Indian Tribe, bought the operations of The Mirage for almost $1.1 billion.
In Nevada, GLPI owns the land and buildings associated with Tropicana Las Vegas, M Resort, Tropicana Laughlin and two small casinos in Jackpot near the border with Idaho. VICI is the Strip's largest landlord with 11 properties covering more than 600 acres. VICI also owns two casinos in Lake Tahoe.
VICI President John Payne told Katz the company is already partners with three tribes nationally: the Seminoles at The Mirage and Hard Rock Cincinnati, North Carolina's Eastern Band of Cherokee Indians at Caesars Southern Indiana and Oklahoma's Cherokee Nation Business at Gold Strike in Tunica, Mississippi.
None of the casinos are on tribal lands.
"We're building relationships with commercial operators [and] we're getting out and meeting with many Native American nations just to let them understand who we are [and] how we could help them grow in the commercial opportunities," Payne said.
The interest in Indian gaming comes as tribal casinos in 29 states produced $39 billion in gaming revenue in 2021, according to the National Indian Gaming Commission.
The American Gaming Association estimated tribal gaming revenue would top $41 billion when the 2022 figures are released later this year. The AGA said there are 523 tribal casinos in the U.S. compared with 470 commercial casinos.
Moore said GLPI has been in discussions with tribes for several years but has not agreed to any deals.
"It's not to say that we don't think that there's an opportunity there," he said. "I think there is an opportunity with the right drive, the right project and the right investment."
---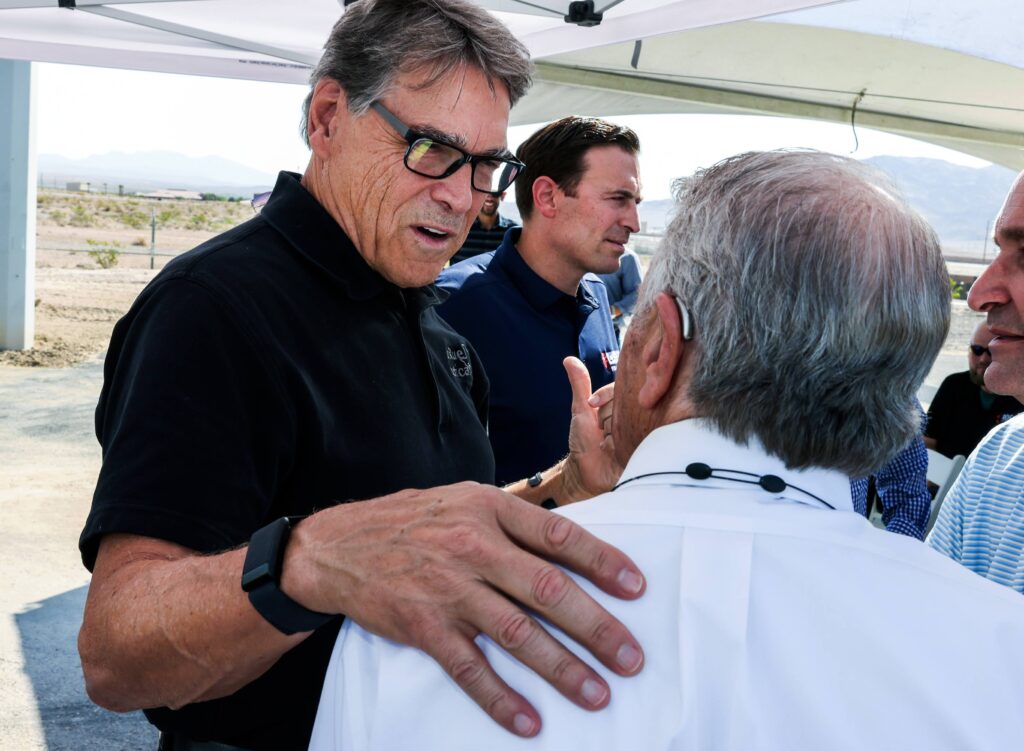 GLPI CEO skeptical on Texas casino legislation passing this year
Gaming and Leisure Properties Chairman and CEO Peter Carlino is among the skeptics who don't believe Texas will legalize casinos this year.
Carlino said last week that casinos in Texas would be an opportunity for all of the real estate investment trust's gaming operators. But he isn't counting on state lawmakers approving any such policy.
"My sense is at the moment nothing material is going to happen," Carlino told analysts last week on Gaming and Leisure Properties' fourth-quarter earnings conference call.
Las Vegas Sands, which has seen several company-supported gaming bills fail in the Texas Legislature in the past 10 years, has committed to spending millions of dollars to push casino legislation in the ongoing session. Texas is one of the largest states without regulated commercial casinos or legal sports betting.
Separately, Texans could also see a referendum on legalizing mobile sports betting, if it's approved by the Legislature.
The Texas Sports Betting Alliance was formed as a coalition of professional sports teams and sports betting companies – including DraftKings and FanDuel. The group hired former Gov. Rick Perry as spokesman.
Carlino said the sports betting measure could pass a statewide vote given its backing by Texas' major professional sports teams.
GLPI is keeping its eye on Texas, given it owns Zia Park Racetrack and Casino in Hobbs, New Mexico, which is operated by Penn Entertainment, and five casinos in Louisiana. Both states draw customers from Texas and could see an effect on one of their largest revenue streams.
"I've always said somewhere in my lifetime, I hope that Texas gets full gaming," Carlino said. "But my sense is, and from what I'm hearing, that's not likely to happen in this first round."
Jefferies gaming analyst David Katz had a different opinion, telling investors in a research note published Sunday there was "ample support" for gaming legislation in the Texas House, but "questionable support" in the Senate. Katz noted Gov. Greg Abbott has been open to the idea of legalized gaming while anti-gaming Lt. Gov. Dan Patrick has softened his position as opposed to his "historical flat rejection."
He cautioned, however, that the odds for passage of the bills could be challenging, even with polling results showing 70 percent favoring gaming.
Carlino said Gaming and Leisure Properties will closely follow the Texas debate.
"Obviously, we want to make sure that we're around the hoop for any state, any activity, anywhere," he said.
---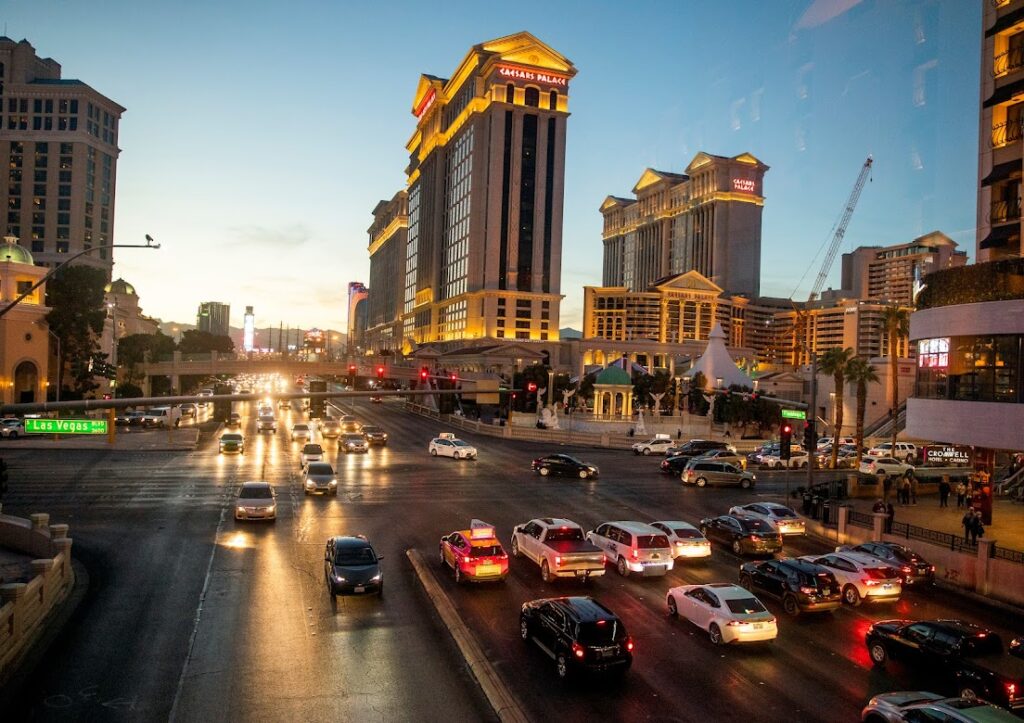 Quotable
Via Caesars Entertainment's fourth-quarter conference call
Caesars Entertainment announced plans last October to bid on the right to operate a hotel and casino in New York City. The company is partnering with SL Green Realty Corp. to develop Caesars Palace Times Square. On last week's fourth-quarter earnings conference call, the company offered views on what is expected to be a competitive New York bidding process.
"We're going to win this on the merits of the property and how quickly we can get open and how well it fits into the local environment. If it becomes an arms race of who is going to spend the most money, we won't win."
- Tom Reeg, CEO, Caesars Entertainment
Via Wine Spectator Magazine
Aureole restaurant, a centerpiece of Mandalay Bay since the hotel-casino opened in 1999, is closing. The location, an outpost of the original Aureole in New York, will close in April. The restaurant is best recognized for its wine selection encased in its four-story wine tower. "Wine angels" scale the structure on wires to retrieve bottles. The Las Vegas restaurant has also been a training ground for many young chefs and sommeliers.
"It really doesn't make sense for me to continue with it. New ownership of Mandalay Bay and the addition of a convention center really changed the DNA of the hotel."
- Chef Charlie Palmer
Via press release from apparel designer Indochino
Resorts World Las Vegas has partnered with Vancouver, Canada-based Indochino to outfit the property's on-site staff with custom-designed suits. In addition to customer service employees, Indochino noted that VIP hosts and management of Zouk Nightclub would wear made-to-measure apparel. The Indochino brand will also be highlighted on Resorts World's digital platforms at the property, including the LED Globe and the 100,000-square-foot west tower LED screen.
"Tens of millions of people from all over the world will visit Las Vegas annually. With Resorts World being a premier destination on the timeless Las Vegas Strip, it made perfect sense to showcase our brand and apparel across the property as they provide world-class hospitality and entertainment to their guests."
- Drew Green, CEO, Indochino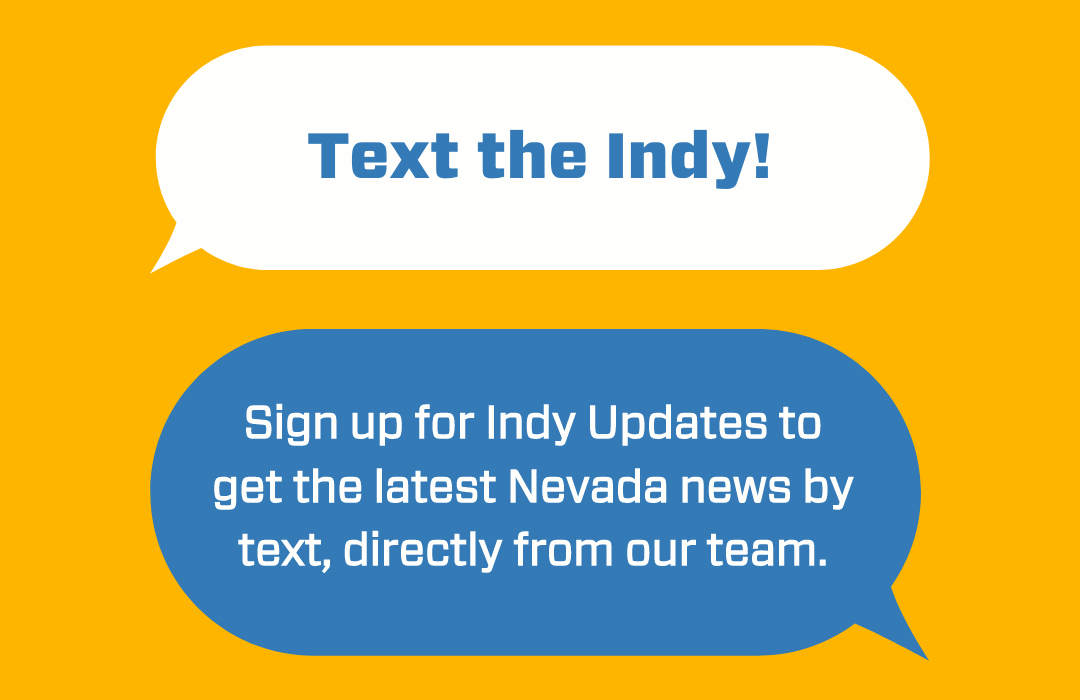 Featured Videos
Comment Policy (updated 4/20/2021): Please keep your comments civil. We reserve the right to delete comments or ban users who engage in personal attacks, use an excess of profanity, make verifiably false statements or are otherwise nasty. Comments that contain links must be approved by admin.