With Las Vegas in the past, Sands sets sights on New York and Texas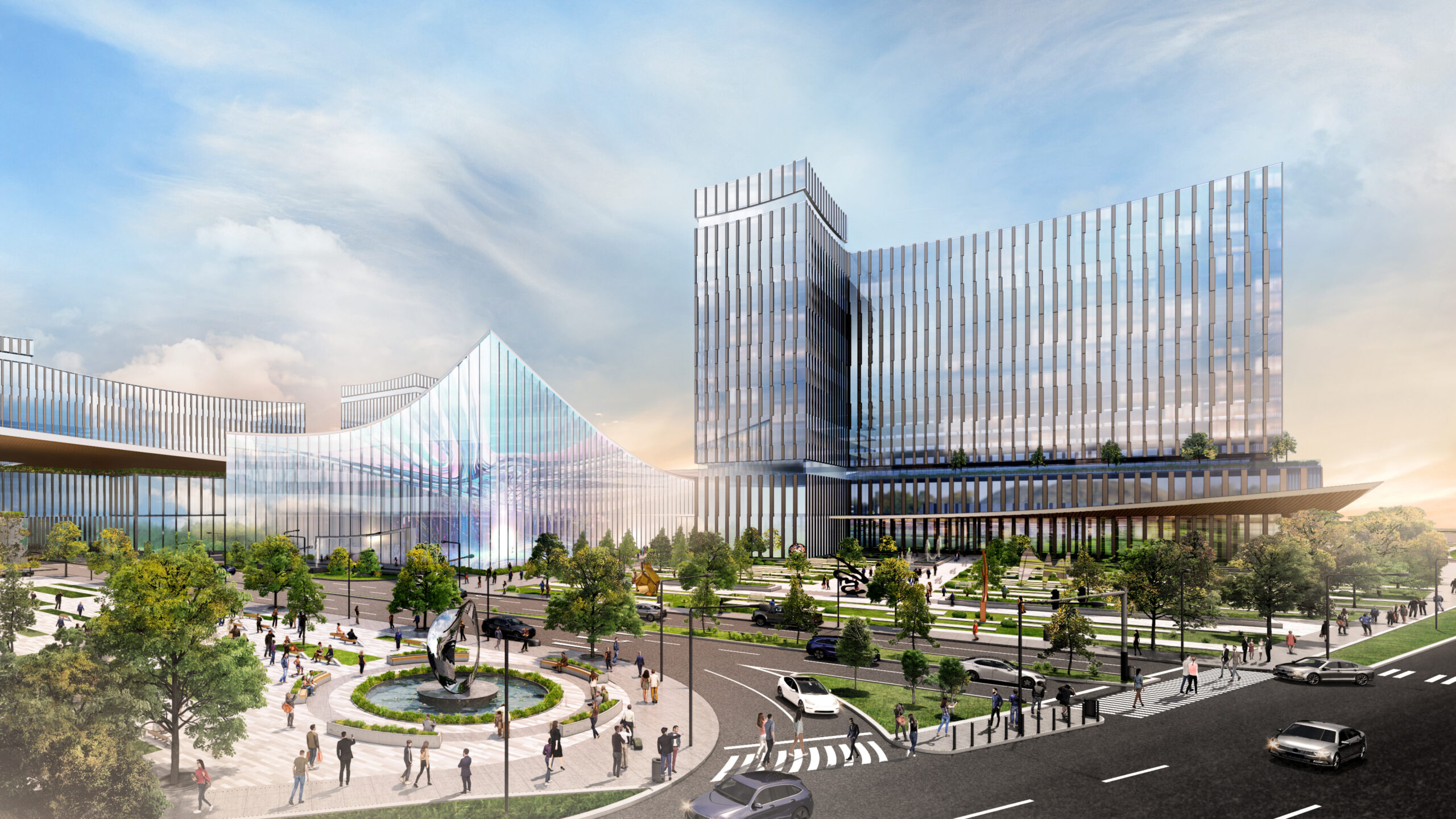 Las Vegas Sands, which sold its Strip holdings a year ago and is now an Asia-centric company with casino resorts in Macau and Singapore, wants to get back into the U.S. gaming market.
The effort doesn't involve Las Vegas.
In the past month, Las Vegas Sands has been linked to potential gaming development opportunities in the New York City area and Texas. The company is willing to spend billions of dollars in both locations to regain its American foothold.
Sands is among several Strip and regional gaming operators seeking one of three licenses that would place a multi-billion-dollar casino resort near the nation's most populous city and within the largest metropolitan region in the U.S. Most analysts believe two of the licenses are already spoken for, leaving a high-stakes battle for one lucrative opportunity to locate within reach of more than 20 million people in southern New York and northern New Jersey.
Meanwhile, the company has committed to spending millions of dollars to push casino legislation in Texas, one of the largest states without regulated commercial casinos or legal sports betting. Sands is the primary financial backer of the Texas Destination Resort Alliance (TDRA), a grassroots coalition that is asking lawmakers to allow Texans to vote on a statewide constitutional amendment authorizing the development of destination resorts in Texas' major cities.
Victory is not guaranteed in either state.
"Las Vegas Sands is amongst a long list of interested suitors for the one downstate (New York) license, a license award that we believe is tough to handicap, given the politics involved," Deutsche Bank gaming analyst Carlo Santarelli wrote in a research note following the company's fourth-quarter earnings call in January.
"The commentary was brief, (but) Las Vegas Sands reinforced their focus on geographical expansion, with Asia and large-scale domestic opportunities remaining the sole focus," Santarelli added.
Gaming industry adviser Brendan Bussmann said both New York City and Texas have been on the radar of Sands and other major casino operators for more than two decades. He said Sands "has been the one company that has remained committed to getting Texas across the finish line."
Bussmann, the managing partner of Las Vegas-based B2 Global, said Sands has "carried the water while others continue to stay on the sideline on the destination resort issue."
Following last year's $6.25 billion sale of The Venetian, The Palazzo and The Venetian Expo, Sands focused on its five Macau resorts and Singapore's Marina Bay Sands, which combined for $4.1 billion in revenue in 2022 — a 3 percent drop from 2021.
Las Vegas Sands committed to spending $3 billion over the next four years to renovate and expand its flagship Singapore property. The company expects to spend roughly $1.4 billion in Macau through 2024 on capital improvements at its properties and its commitments associated with a recent 10-year gaming concession renewal from the Macau government.
At the end of 2022, Sands had available cash of $6.31 billion and access to $2.48 billion in financing. However, the company had $15.95 billion in long-term debt. Sands, which has maintained its corporate headquarters in Las Vegas, has long coveted Texas and New York City.
"For us, we're very focused on return on invested capital," Sands President Patrick Dumont said in January during the company's fourth-quarter conference call in response to an analyst's question about New York.
"In every market that we're in, we're typically the largest trade partner with the small and medium enterprises," Dumont said. "We're looking to develop deep community routes, so we can support the community and really show this industry is something that can benefit everyone."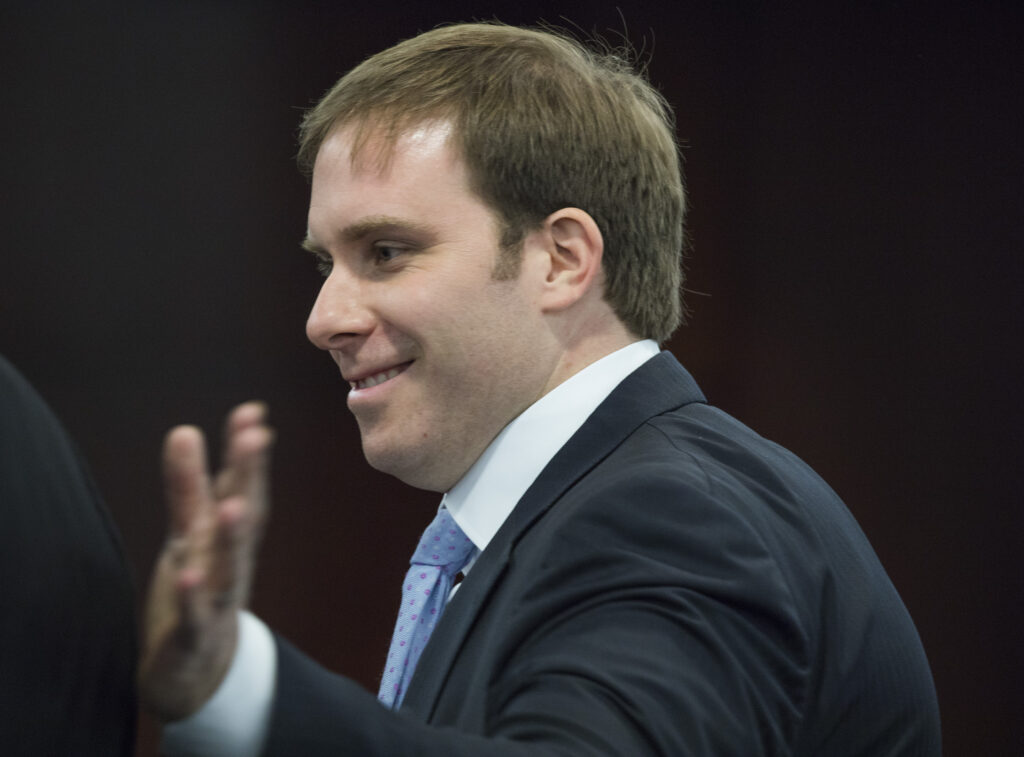 Longing for New York City
Sands – which has dropped the Las Vegas name from much of its corporate presence even though the company's stock is still traded under the LVS symbol – has traveled both of these casino expansion paths before.
Company founder Sheldon Adelson, who died in January 2021, hired high-profile lobbyists in a failed effort to launch a New York City casino approval process years ahead of the 2023 timeline mandated by the state. Adelson wanted to build a resort next to the Javits Center, one of the busiest convention centers in the United States.
However, that site was claimed last year by Wynn Resorts, which announced a partnership with New York-based Related Companies to seek a gaming license for Western Yards at Hudson Yards.
In January, Sands announced plans to seek approval for a casino resort on Long Island, which is in Nassau County, roughly 36 miles east of Manhattan. The 80-acre site houses the Nassau Veterans Memorial Coliseum, the former home of the NHL's New York Islanders.
"This is not a regional casino," Las Vegas Sands Chairman and CEO Rob Goldstein said during the company's conference call when he casually referenced a $4 billion to $5 billion cost for development and construction.
"This is a full-blown resort, with [meetings, incentives, conferences and exhibitions], entertainment, retail (and) restaurants," Goldstein said. "It's the real thing. It's not meant to be a small-time investment."
Stifel Financial gaming analyst Steven Wieczynski remarked on Sands' optimism in a research note, saying the process would be ultra-competitive.
"We think an integrated resort in New York would represent an attractive way for Las Vegas Sands to re-enter the U.S. market and deploy the proceeds from its Las Vegas Strip asset sale," Wieczynski wrote.
Goldstein said New York's potential casino business would be a unique opportunity for the company, given the region's size and scope. With two other casinos targeting Manhattan and the surrounding communities, he suggested all three casinos could be profitable.
"We're going all the way in and building something transformational that drives tourism," Goldstein said.
In addition to Wynn and Sands, Caesars Entertainment offered a casino proposal for Times Square with developer SL Green Realty Corp. Oklahoma's Chickasaw Nation is part of an effort on Coney Island and Florida's Seminole Indian Tribe, through its ownership of Hard Rock Entertainment, is reportedly in talks with New York Mets owner Steve Cohen for a casino on Willets Point near the team's stadium.
Most analysts expect two of the licenses will go to MGM Resorts International and Resorts World, which already operate New York City-area casino facilities at two horse racing tracks. The casinos only offer slot machine-like video lottery terminals.
Macquarie Securities gaming analyst Chad Beynon said he considers Sands "to be a serious contender for a New York casino license given its track record in (convention and meetings business) and non-gaming (history)."
New York may take much of 2023 to sort out the licensing process.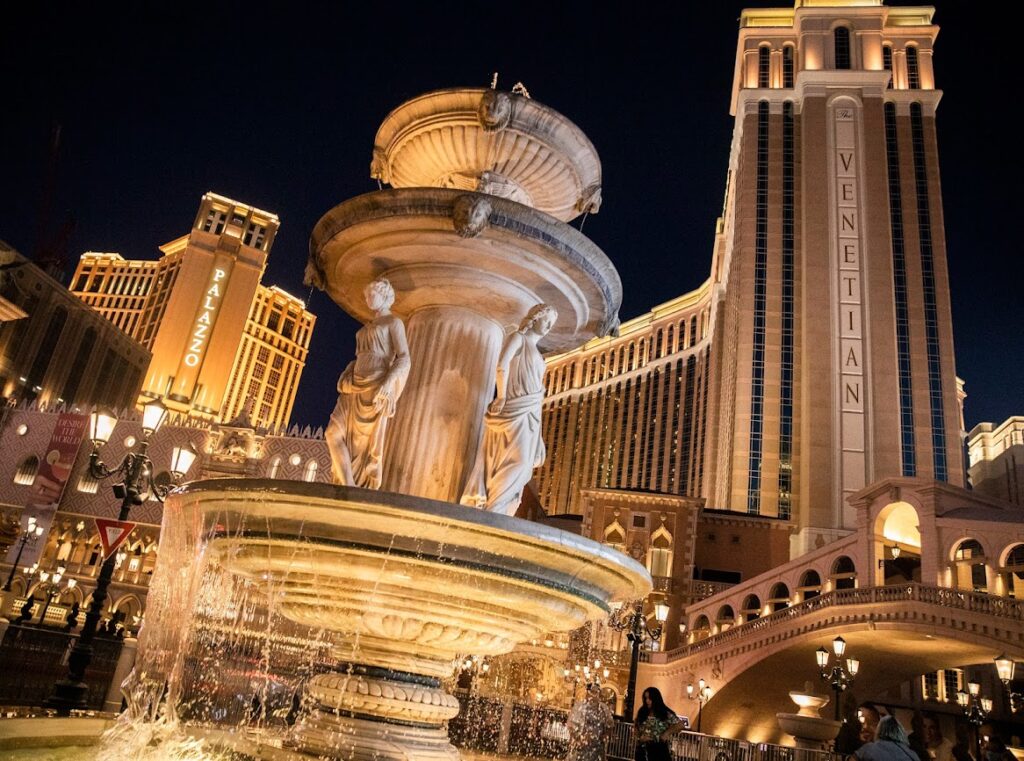 Another attempt to lasso Texas
It's unclear what will happen in the Texas Legislature this year. A bill supported by the TDRA and filed in January requires voter approval in November to allow one Las Vegas-style casino resort in each of the state's four major metropolitan markets – Houston, Austin, Dallas-Fort Worth and San Antonio.
Limited gaming would be allowed at racetracks, while Indian tribes with electronic bingo facilities could add slot machines and other forms of gaming if voters approve the referendum.
In the last 10 years, Sands-backed casino expansion efforts have failed to win support. Texas lawmakers meet for 140 days every two years.
"Gambling legalization in Texas is still far from a foregone conclusion," Wieczynski wrote in a research note. "The situation will likely take time to play out given competing interests and bureaucratic red tape in the jurisdiction."
Casino proponents are also armed with a study undertaken by the University of Houston's Hobby School of Public Affairs that found 75 percent of Texans support casino legislation.
"Texas has historically had strict laws regulating most forms of gaming, even as neighboring states have expanded opportunities for casino gambling," said Renée Cross, senior executive director and researcher at the Hobby School, referring to commercial casinos in Louisiana and tribal casinos in Oklahoma.
"Opponents have historically had powerful allies in the Legislature, but we found the public appears ready to back major changes in how Texas regulates gambling," Cross said.
Researchers found Democrats were more likely to favor expanded gambling than Republicans, but support cuts across racial, ethnic, partisan, religious and generational lines.
"It's not just that a majority of Texans support expanded gambling. We found a majority of people in urban, suburban and rural areas support it," said Mark Jones, senior research fellow at the Hobby School and political science fellow at Rice University's Baker Institute for Public Policy.
Bussmann suggested the positive polling results may sway lawmakers.
"This is the biggest opportunity for investment and jobs in the Texas market that continues to grow as the state sees an influx of people moving from other states," Bussmann said.
Sands executives have avoided commenting publicly on Texas but the company hasn't shied away from financially backing the effort.
According to the Dallas Morning News, in 2021, Sands hired 76 lobbyists at a cost of $6.7 million. As of the first week of the 2023 legislative session, Sands had brought on 63 lobbyists with a mandate to spend up to $5.9 million. The newspaper cited data from the Texas Ethics Commission.
The roadblock in Texas is Lt. Gov. Dan Patrick, a conservative Republican and staunch anti-gaming opponent.
However, Republican Texas House Speaker Dade Phelan and Republican Gov. Greg Abbott both expressed openness to casino expansion at various times in 2021.
"If there is a way to create a very professional entertainment option for Texans, Gov. Abbott would take a look at it," an Abbott spokesperson said in a statement to The Texas Tribune last year.
Phelan, whose district borders Louisiana, said in January he opposes slot machines in convenience stores but thought casinos can be "high quality" destinations "that create jobs and that improve the lifestyle of those communities."
Sands formed a political action committee, Texas Sands PAC, that contributed $2.2 million to statewide officials and dozens of lawmakers from both parties during the 2022 campaign.
The PAC has been almost entirely funded by Adelson's widow, Miriam Adelson, who became the company's 58 percent majority shareholder after her husband died. Abbott received $200,000 from the Sands PAC and an additional $1 million donation from Miriam Adelson personally.
Others are interested
Texas is surrounded by legal gaming, including tribal casinos in Oklahoma, that draw customers from the Dallas-Fort Worth area, and Louisiana, where casinos along Interstate 10 see business from Houston.
"We're monitoring the situation in Texas, given our presence in Louisiana," said Boyd Gaming CEO Keith Smith, whose company operates five casinos in the neighboring state.
Texas is the No. 2 feeder market to Las Vegas behind California in terms of airline passengers, according to the Las Vegas Convention and Visitors Authority. In 2021, the state accounted for almost 1.9 million arriving airline passengers, 1 million behind California.
Sands won't be alone in Texas — MGM Resorts hired lobbyists for the session. Most analysts predict Houston billionaire Tilman Fertitta, who owns the five Golden Nugget casinos in Las Vegas, Laughlin, Atlantic City, Louisiana and Mississippi, won't stay on the sidelines.
Last summer, Caesars Entertainment CEO Tom Reeg said the casino giant would "look for a way to participate" if a major market, "like Texas," were to open up.
Penn Entertainment owns racetracks near San Antonio and Houston and has lobbyists in Texas.
CEO Jay Snowden said this week he has spent time in Texas and having lobbyists watching "sets us up really well if and when something does happen. We believe (Texas) could be a real significant opportunity and exciting one for the company."
Texans could also see a referendum on legalizing mobile sports betting. The Texas Sports Betting Alliance was formed as a coalition of professional sports teams and sports betting companies – including DraftKings and FanDuel. The group hired former Gov. Rick Perry as spokesman.
"It's going on, it's gonna continue to go on and the state of Texas needs to regulate it and make sure that its citizens' information is protected," Perry told The Texas Tribune.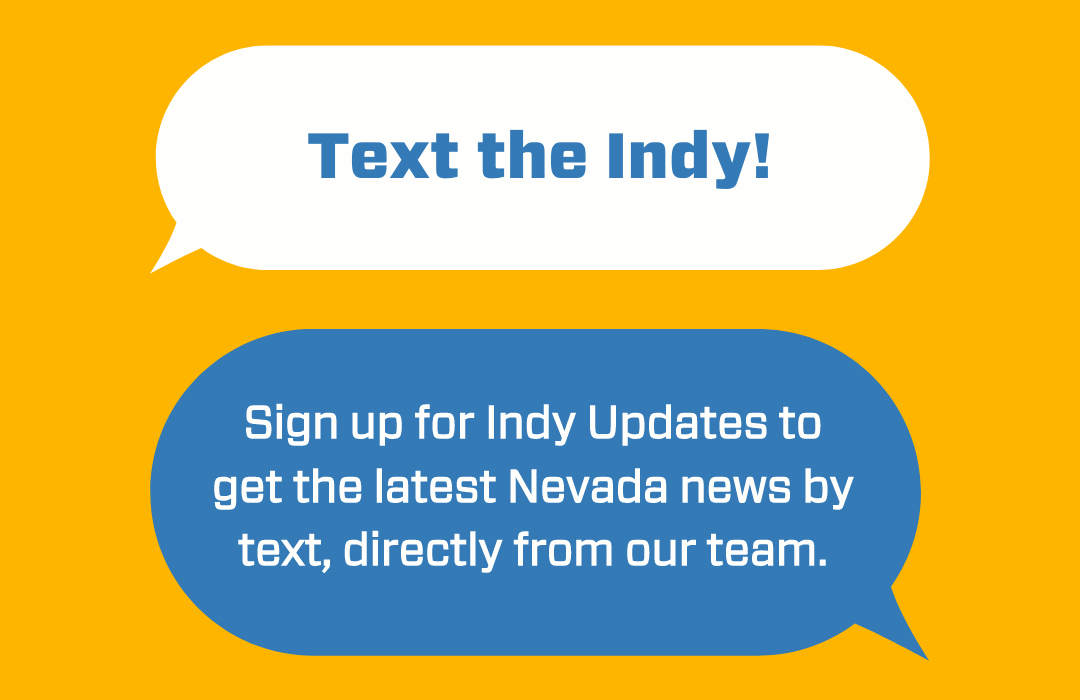 Featured Videos
Comment Policy (updated 4/20/2021): Please keep your comments civil. We reserve the right to delete comments or ban users who engage in personal attacks, use an excess of profanity, make verifiably false statements or are otherwise nasty. Comments that contain links must be approved by admin.