Indy Gaming: 'We have to make a very good impression:' Fontainebleau prepares for long-awaited December opening 
The finishing touches are being added to the Strip resort and casino, which stopped building in 2009 due to financial issues and sat dormant until 2021.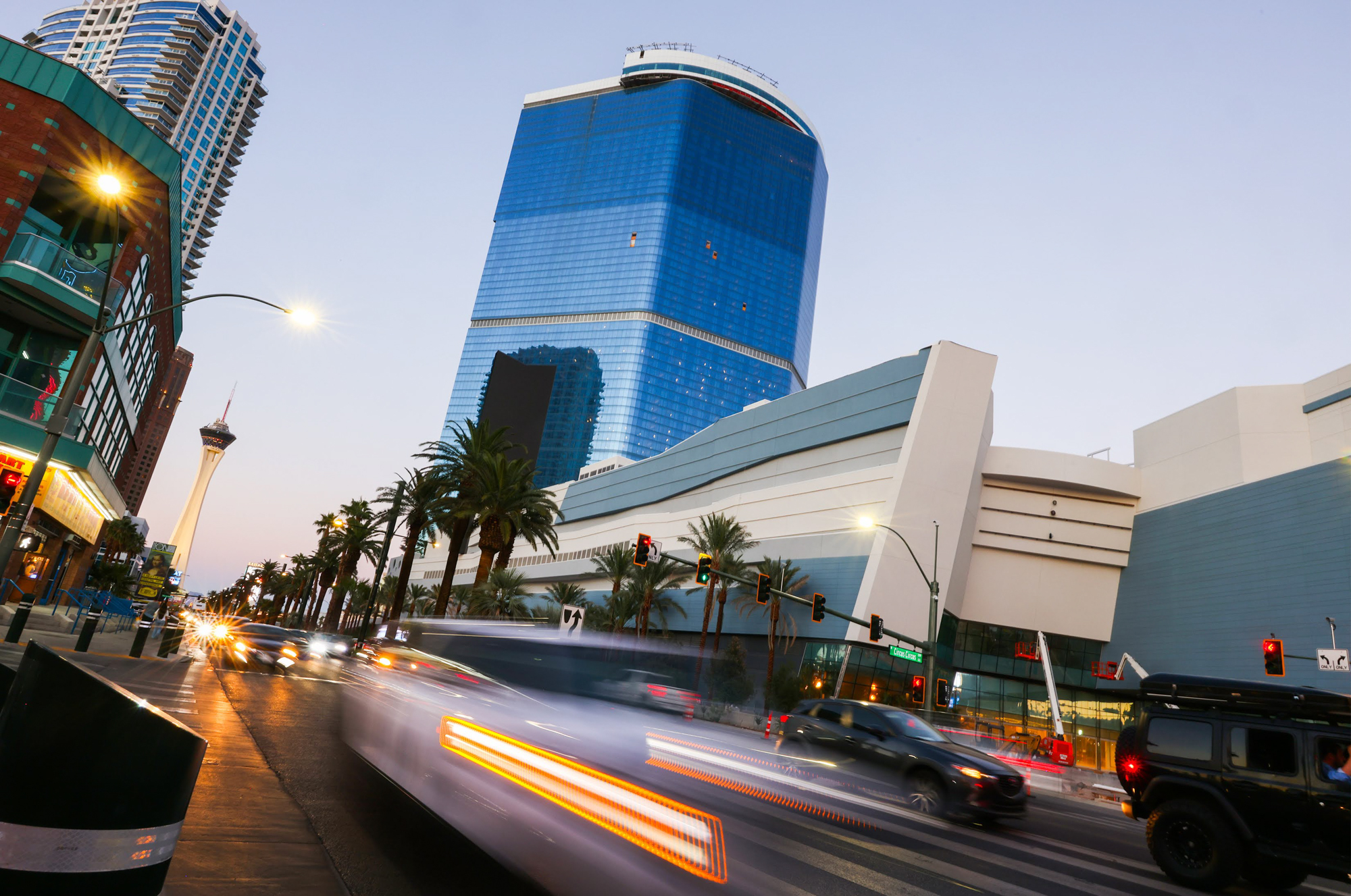 Good morning, and welcome to the Indy Gaming newsletter, a weekly look at gaming matters nationally and internationally and how the events tie back to Nevada.
If a colleague or associate emailed this newsletter to you, please click here to sign up and receive your own copy of Indy Gaming in your inbox. - Howard Stutz
---
For Colleen Birch, being hired as chief operating officer of Fontainebleau Las Vegas in March was a sort of homecoming.
It came nearly 13 years after her first stint at the long-planned Strip resort ended after the Great Recession caused banks to pull financing for the project and construction was shut down.
Even after landing a position with the Cosmopolitan of Las Vegas ahead of its 2010 opening, Birch still watched Fontainebleau's up-and-down progress.
The property, which began construction in 2007, was roughly 70 percent complete when it lost its funding in June 2009. Over the next dozen years, the unfinished building saw two different ownership groups and little progress until Miami-based Fontainebleau Development reacquired the project in 2021 with plans to complete the property, long considered a lynchpin in boosting business prospects on the north end of the Strip.
Birch left the Cosmopolitan last year after its operations were sold to MGM Resorts International and rejoined Fontainebleau to finish what she started.
While touring the site with The Nevada Independent last week, Birch said she is approaching the Fontainebleau's planned Dec. 13 opening with optimism.
"We have to earn our business right away," Birch said. "We have to make a very good impression."
Walking through the Strip resort a little more than 11 weeks before it welcomes customers, the Fontainebleau is an active construction zone. Visitors on tour are required to sign agreements not to take photos of the 150,000-square-foot casino with 1,300 slot machines and 128 table games and spaces for the 36 restaurants.
Instead, Fontainebleau's public relations team offered volumes of conceptual renderings of what the finished interiors will resemble. Many of the photos are featured on conference room walls inside the temporary construction offices on the parking garage's third floor.
"We notice the changes daily," Birch said while stepping over construction material in the hotel lobby area. "It's a very active site."
During a suitability hearing at the Gaming Control Board in July, Fontainebleau Development President Brett Mufson said the casino will include more than 18,000 square feet of high-limit gaming spaces, including a slot area with 105 games and a private gaming salon with three table games — blackjack, baccarat and European roulette.
Fontainebleau will also have a 14,000-square-foot race and sportsbook and a poolside gaming area.
Fontainebleau's 67-story hotel tower contains 3,644 rooms and suites. Unlike other Strip operators that partner with hotel companies such as Hilton and Marriott, Fontainebleau Development will solely operate the Las Vegas resort's hotel.
Situated on 25 acres, Fontainebleau is using every available square foot of land. The 6.5-acre outdoor pool deck sits atop low-rise portions of the building. The space has seven different-sized pool areas and an outdoor terrace for special events.
The 550,000-square-foot conference center is located three levels above the hotel-casino's parking garage. Fontainebleau officials hope to eventually have a connection built linking the property to the West Hall of the neighboring Las Vegas Convention Center, a facility that didn't exist in 2009 when construction halted.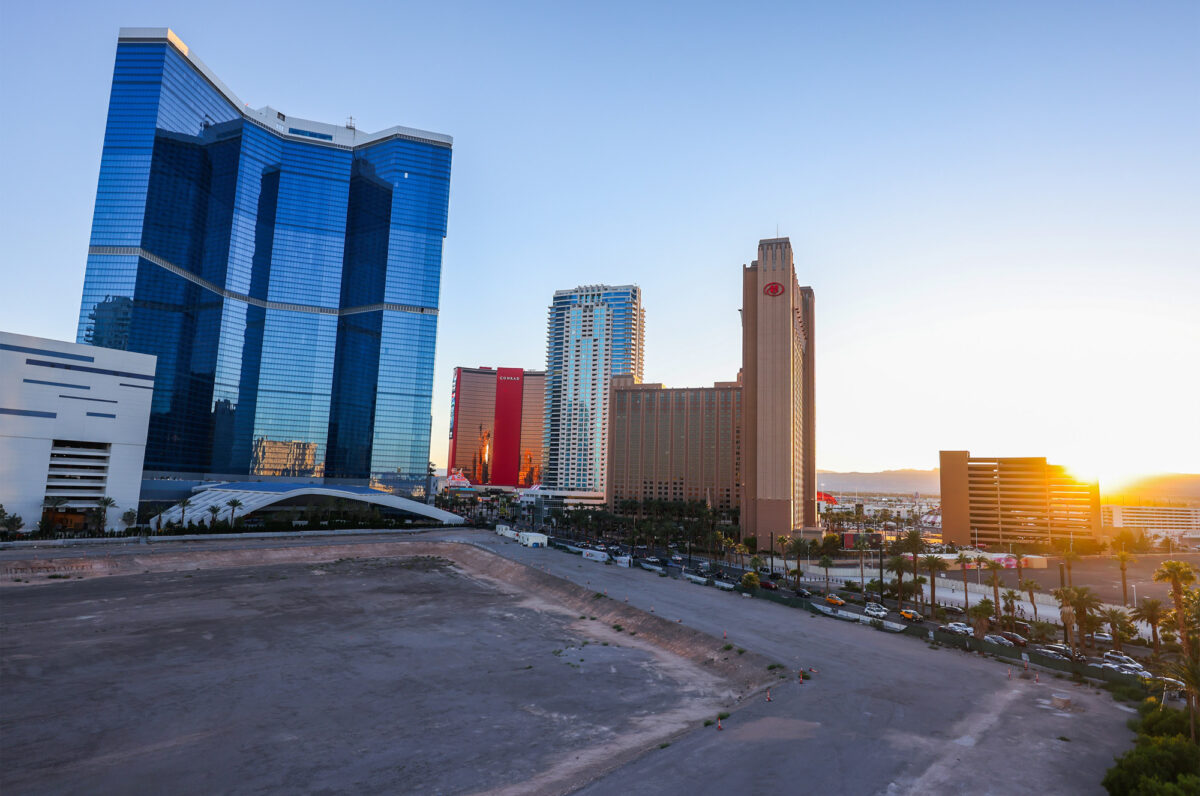 Fontainebleau's leadership has spent much of the past month announcing features and partnerships. Miami-based Groot Hospitality will bring LIV nightclub, restaurants Komodo and Papi Steak and LIV Beach, a new day club concept, to the resort.
A 55,000-square-foot spa will also house a 14,000-square-foot fitness center.
Birch said she always felt a connection to the building, even as it sat vacant for more than a decade.
Walking through the unfinished casino, she points to areas that change daily.
Landscaping sits in containers awaiting placement along Fontainebleau's porte cochere from Las Vegas Boulevard. Several of the resort's pillars are designed to resemble those inside the Fontainebleau Miami, the company's 70-year-old flagship hotel.
During the tour, Birch pointed out several of the bowtie logo designs that have become Fontainebleau's insignia.
The property has hired 600 employees and is planning to eventually hire a workforce of 6,500. This week, Fontainebleau began the hiring process to fill approximately 1,500 positions for the North Strip resort's restaurants, bars and nightlife operations.
Two weeks ago, Fontainebleau reached an agreement with Culinary Workers Local 226 and Bartenders Local 165 on a card check neutrality agreement, allowing the non-gaming workforce to decide whether they want union representation.
Still, much needs to come together before the public arrives.
Slot machines and other gaming equipment remain in their packing material awaiting placement along the casino floor. The main entrance to the sportsbook will be through a sports bar/tavern.
Nearly a year ago, Fontainebleau Development and Koch Real Estate Investments obtained $2.2 billion in financing to complete the project.Fontainebleau Development CEO Jeffrey Soffer told state gaming regulators in July he was "excited and honored to be able to finish the Fontainebleau. I think it's going to be fabulous for Las Vegas. It's definitely a little different than what was originally planned. It's much more upscale."
---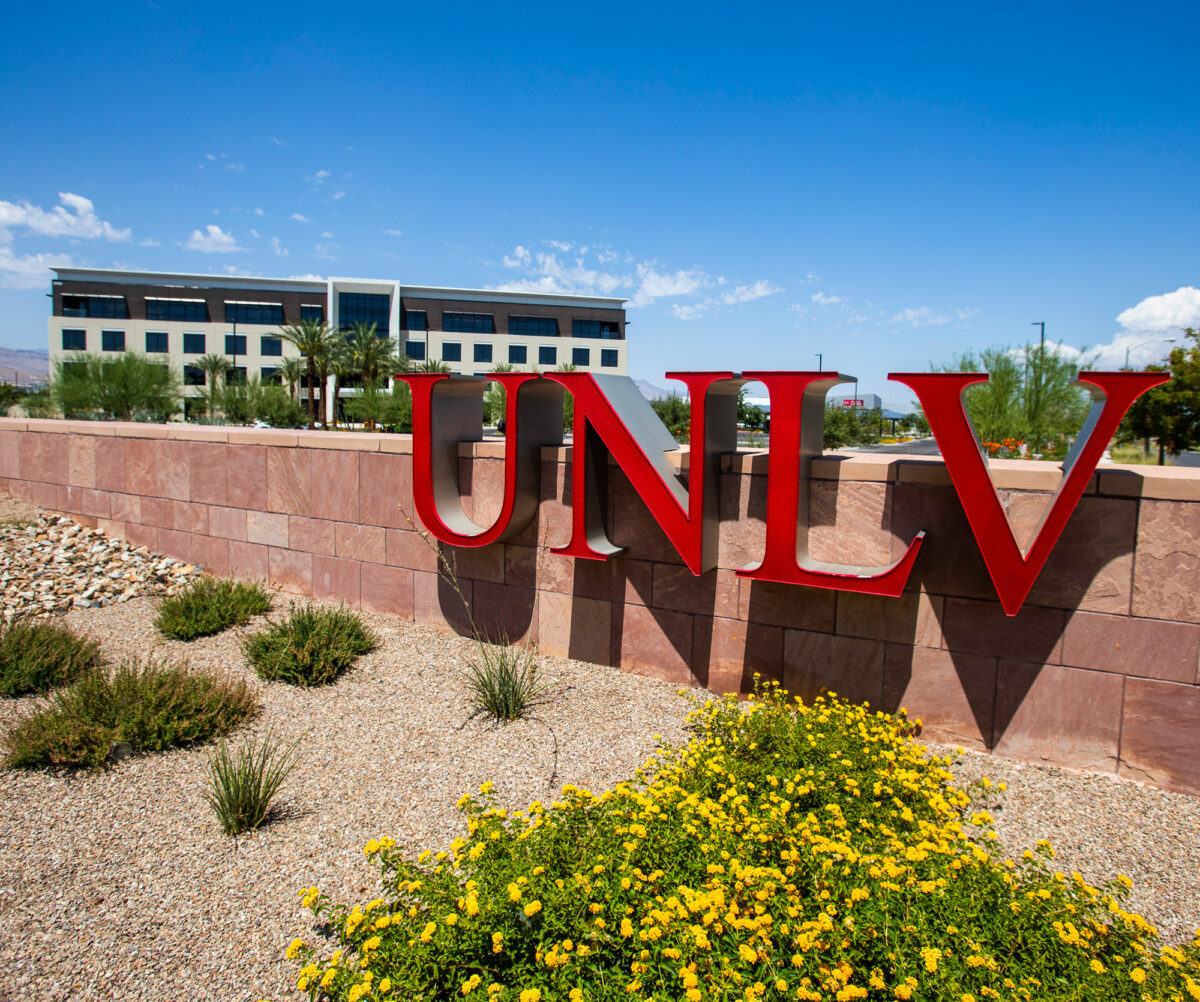 Boyd Gaming moving its innovation lab to Black Fire
Boyd Gaming is leasing space at UNLV's Black Fire Innovation building, which will allow the casino company to move its own innovation lab into an educational research setting.
As part of the five-year agreement, Boyd will collaborate with UNLV on research for new technology and accelerating hospitality and gaming prototypes and systems.
Boyd, which operates 28 gaming properties in 10 states, including nine casinos in Southern Nevada, will also provide internships for UNLV students.
In a statement, Boyd CEO Keith Smith said the company has a commitment to technological innovation to improve guest service programs. Collaborating with Black Fire "allows us to continue delivering on that promise, giving us unique new tools and methods for engaging our customers both on and off-property."
The four-story Black Fire Innovation building is at the UNLV Harry Reid Research and Technology Park in southwestern Las Vegas. Black Fire's 43,000-square-foot laboratory offers students, entrepreneurs and businesses the physical and intellectual environment to showcase emerging technologies in gaming, hospitality, esports and entertainment.
The Association of Gaming Equipment Manufacturers, Sightline Payments and Oak View Group have offices at Black Fire.
"UNLV's collaboration with Boyd Gaming will create a dynamic innovation environment for our students and faculty, giving them new and unique opportunities to learn and work alongside a longtime industry partner to turn ideas into real technology, products, and businesses," UNLV President Keith Whitfield said in a statement.
---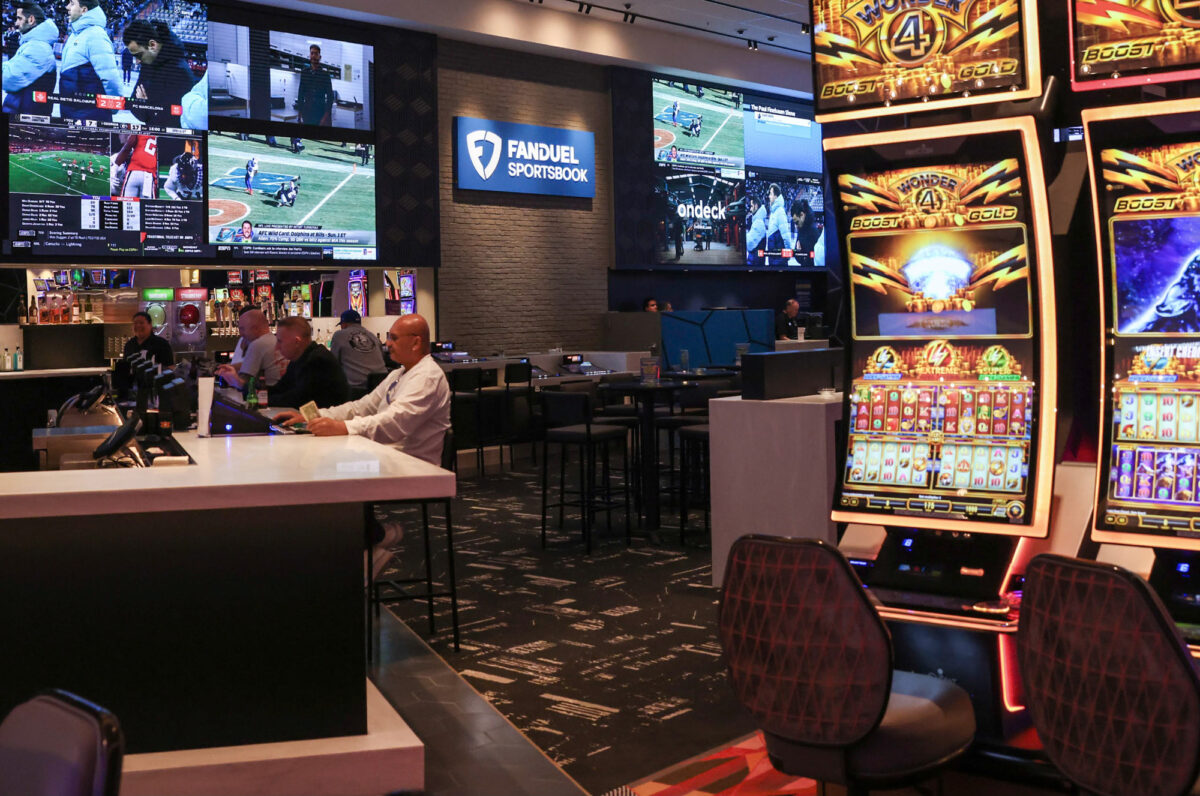 Sports betting operator: WNBA wagering increases by more than 100 percent
Sports betting giant FanDuel said the largest increase of wagering activity seen over the past two years in any sport is the WNBA.
The company, which is one of the nation's top two sports betting providers along with DraftKings, said total wagering on WNBA games has grown by more than 100 percent between the 2022 and 2023 regular seasons.
Wagering was expected to increase as the WNBA playoffs entered its semifinal playoff rounds last week. The defending WNBA champion Las Vegas Aces are in the Western Conference semifinals.
The figures for FanDuel don't include Nevada, where the company is not licensed to operate sports betting. However, FanDuel, which is 5 percent owned by Boyd Gaming, has a branded sportsbook at the Boyd-operated Fremont Hotel and Casino.
FanDuel said during the 2023 season, 66 WNBA games exceeded more than $1 million in total wagers in the company's retail and mobile sportsbooks. Three WNBA games exceeded more than $2 million in total wagers.
In 2022, FanDuel saw only seven WNBA games reach the $1 million wagering threshold.
The total number of WNBA games that saw wagering was more than 163 percent higher than a year ago, while first-time WNBA wagers by FanDuel customers have grown almost 87 percent.
FanDuel operates in 20 of the 34 states with legal sports betting.
Editor's Note: Las Vegas Aces President Nikki Fargas will participate in a "Business of Sports in Nevada" panel discussion during Indy Fest.
---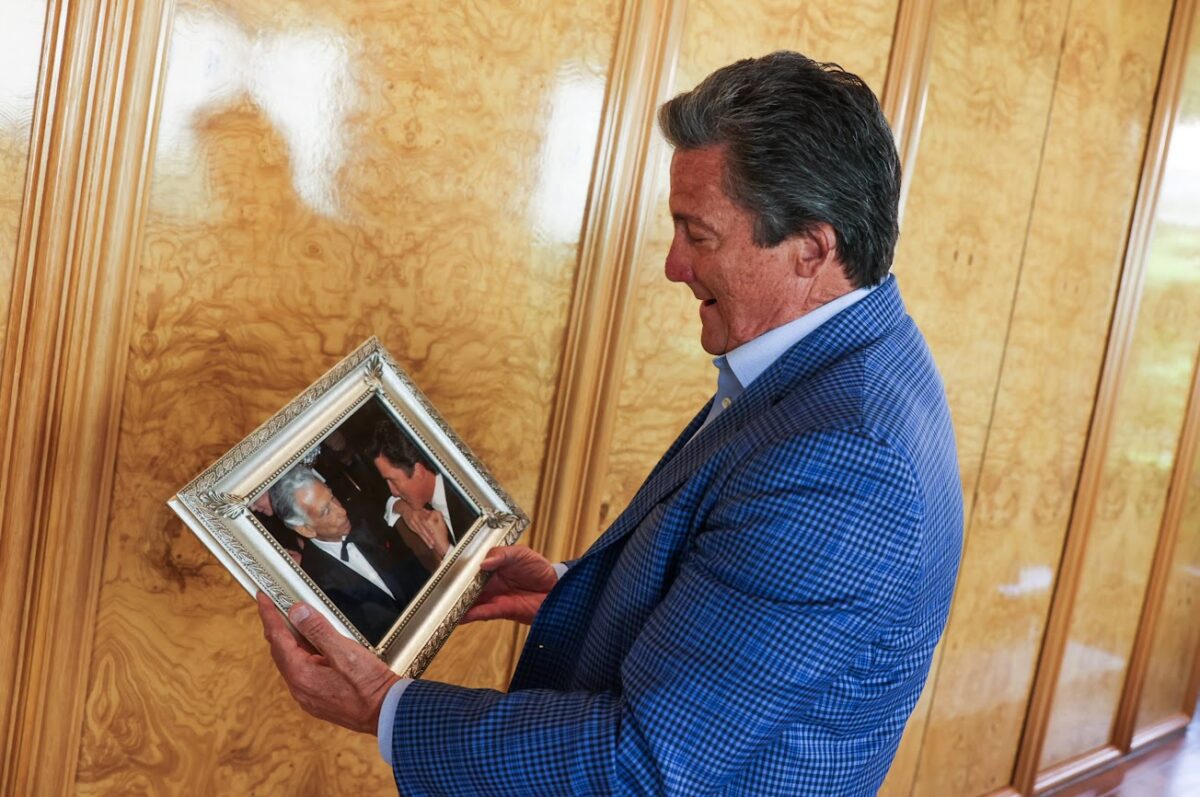 Quotable
Via press release from the Global Gaming Expo
The 2023 Global Gaming Expo (G2E) in Las Vegas will feature three CEOs discussing the business outlook, market opportunities and the direction the industry is headed in 2023. MGM Resorts International CEO Bill Hornbuckle, Churchill Downs CEO Bill Carstanjen and Entain Plc CEO Jette Nygaard-Andersen will be interviewed separately by CNBC correspondent Contessa Brewer on Oct. 10 — the day the conference kicks off at the Venetian Expo.
"We are thrilled to welcome some of the biggest names in gaming to the G2E 2023 keynote stage, each bringing decades of experience and unique perspectives as they discuss the opportunities and challenges that lie ahead for our industry."
- Bill Miller, CEO, American Gaming Association
Via research note from Stifel Financial
Gaming analyst Steven Wieczynski tried to calm a jittery investment community over concerns that the Chinese economy could harm a recovering Macau casino market, which has produced an eight-month revenue total of $14.3 billion, a 295 percent increase from 2022. Las Vegas Sands, Wynn Resorts and MGM Resorts International operate casinos in Macau.
"While there is no doubt that a softer China [economic] backdrop could impact lower-tier customer visitation, we believe the premium mass gaming customer, which is driving Macau's recovery, is more isolated. Pent-up demand remains robust, and we believe the upcoming Golden Week Holiday (late September to early October) will provide evidence of just that."
- Steven Wieczynski, analyst, Stifel Financial
The Nevada Independent is raising $200,000 by Dec. 31 to support coverage of the 2024 election.
Tax-deductible donations from readers like you fund this critical work.
If you give today,your donation will be matched dollar-for-dollar.
Give + Get Matched
Featured Videos