Indy Q&A: Following sports betting and lottery division sales, Light & Wonder CEO says focus is on games
Matt Wilson told a G2E audience the Las Vegas-based company wants to see its slot games in casinos, online and on social platforms.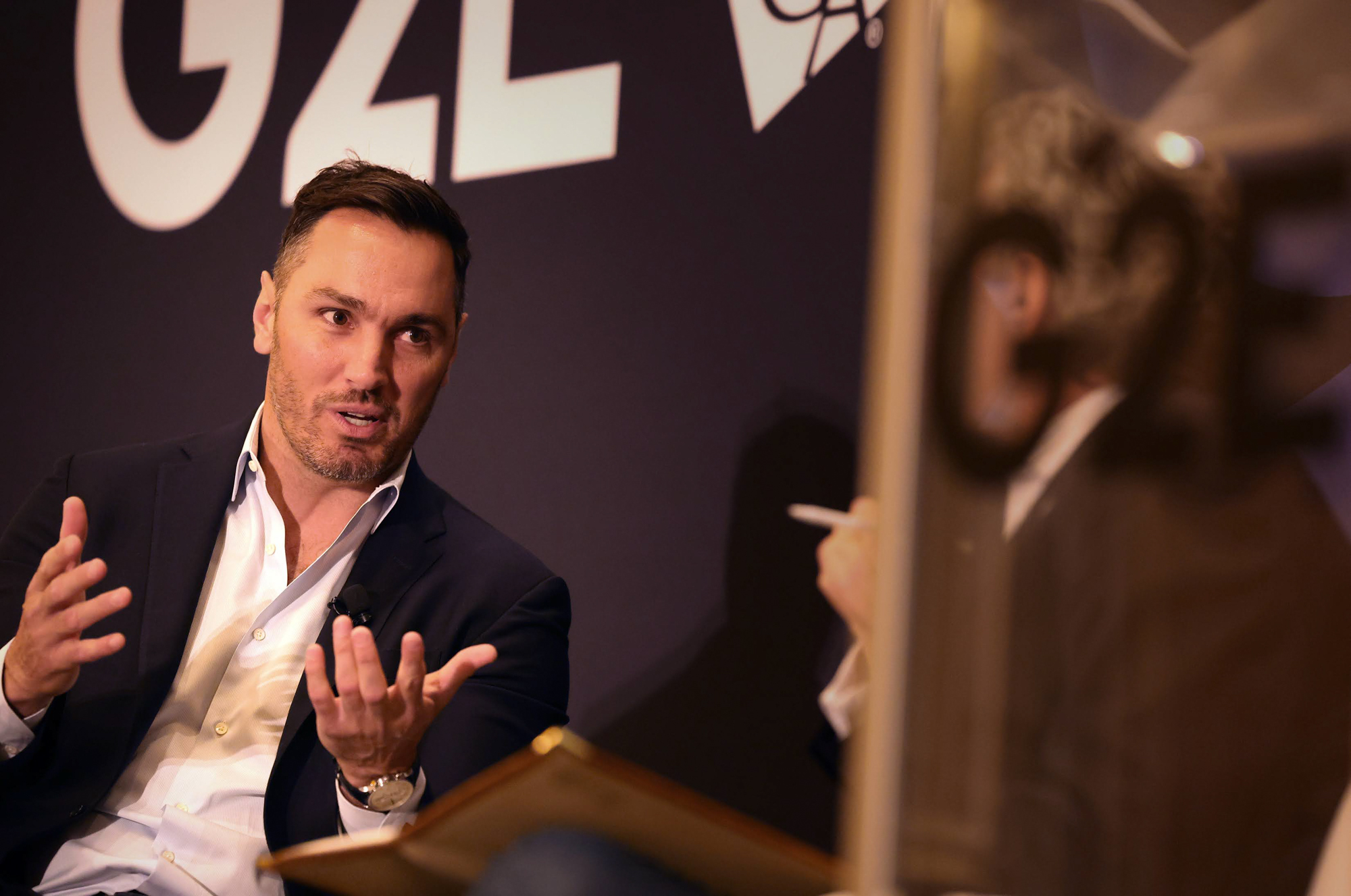 Matt Wilson said the past year with Light & Wonder "has not been a normal CEO job."
A year ago, the Las Vegas-based company removed the interim designation from Wilson's title — less than six weeks after being named to the position. He became the company's fourth CEO in the last seven years.
Wilson moved into the top role following then-Scientific Games' sale of its sports betting and lottery divisions for $7 billion. The company rebranded as Light & Wonder because the name Scientific Games was tied to the lottery business.
For Wilson, 42, the past year has been focused on Light & Wonder as a game developer across three channels: traditional casinos, online casinos and social gaming, which became clearer after the company reacquired SciPlay, its free-play social gaming subsidiary, on Aug. 8.
Proceeds from the sales of the lottery and sports betting businesses helped slash the company's long-term debt from a daunting $9.2 billion to a manageable $3.9 billion by the end of June.
With the financial onus reduced, Wilson said Light and Wonder has been able to focus on game development without the weight of its debt hanging over its operations.
Light & Wonder competes with International Game Technology, Aristocrat Gaming, Konami Gaming and Everi Holdings as the casino industry's largest gaming equipment providers. This was evident by the attention paid to the companies' G2E trade show spaces last week.
"We target our share of the U.S. market and Vegas at about 22 percent [of the available casino floor space]. It differs by market," Wilson said. He said the Light & Wonder shipped 36 percent of all new games to casinos in Australia's New South Wales market in the most recent quarter.
"I think it shows you where we've doubled down on investment and where we can drive great financial outcomes," Wilson said. "We're pushing hard and we've got ambitious plans to be a bigger part of this industry going forward."
At G2E last week, I conducted a 50-minute "fireside chat" interview with Wilson for a breakout session.
This interview has been edited for clarity and length.
What has changed for Light & Wonder in your first year as CEO?
Light & Wonder was the poster child for [mergers and acquisitions] in the gaming space. We were a company that came together through the acquisition [of gaming equipment providers] Bally's, WMS, Shuffle Master and NYX. We spent the last two years unwinding a lot of that. I'm a leader that really values lowering complexity. We're a simple business now.
The focus for the organization is all about content. It's all about the games. We have these three very complementary and very unique businesses. The best way to think about Light & Wonder is that we have a huge land-based gaming business across every market in the world, which gives us a large casino presence. That's about 70 percent of what we do today. We have an online gaming business and a large social casino business through SciPlay.
Has the transition from Scientific Games to Light & Wonder been well received?
There was some snickering about the name when it was first changed. But Light & Wonder just feels right. It was a stark change from Scientific Games, which conjures up this idea of a laboratory of scientists building games. That's not how the process works. It's a creative endeavor. It's about the artists, engineers and animators designing our games.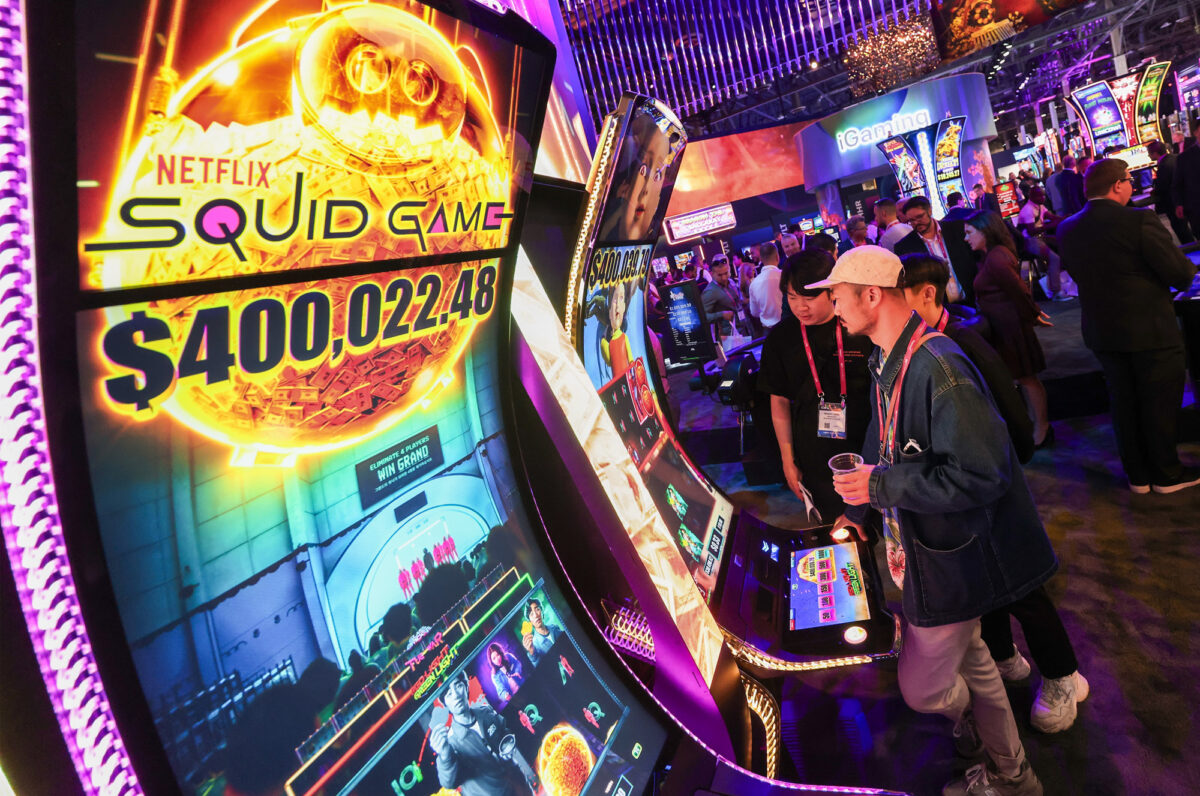 Light & Wonder's splash at G2E was the introduction of a slot machine based on the Netflix series, "Squid Game." Why do you believe the game theme will draw players?
During the pandemic, people were watching shows on Netflix and "Squid Game" was the No. 1 most-watched show. It's interesting because it's a Korean-spoken show. It has so many gamification elements to it, such as simple little children's games. The game's designer is the same team that created the "Walking Dead" slot machine. The point is we use [intellectual property] games like that to cast a wider net [for casino customers].
Online casinos are in six states with a seventh about to launch. Expansion in the U.S. has been slow. What are your thoughts on expanding in the U.S.?
Fifty percent of all players play across multiple channels. New Jersey has had online gaming for 10 years and it's still growing in double-digits. Michigan [which launched in 2021] is growing by 20 percent year-over-year. Our casino players want to play slot machines on their phones for real money. It's the next big catalyst for us.
We know state governments have made huge promises in terms of programs that need to be funded. [Online gaming] has been a great driver of tax revenues in the states where it's legal. It takes time to get regulatory approval. We think in the next five years, half of the states with land-based gaming will eventually have [online gaming].
Light & Wonder was listed on the Australian Stock Exchange this summer in addition to the U.S. listing on Nasdaq. Why did the company undertake that effort?
Editor's Note: Wilson is a native of Australia and graduated from the University of Wollongong in New South Wales.
Our chairman [Jamie Odell] and executive vice chairman [Toni Korsanos] are from Australia. Investors from Australia have an intimate understanding of gaming. We've had a lot of Australian investors knock on the door saying, 'We understand this story and It looks very familiar.' They wanted to participate.
Was Light & Wonder affected by the recent cyberattacks at MGM Resorts International and Caesars Entertainment? What does the company do to protect its business?
We weren't directly implicated, but it was a wake-up call for the entire industry. There are always attempted incursions on systems. We've got a great level of investment in technology and our teams make sure that we're ahead of the game. It's not always technology that can be the sole factor to keep you out of trouble. There's training required to make sure your employees are not letting [hackers] in through social engineering attacks.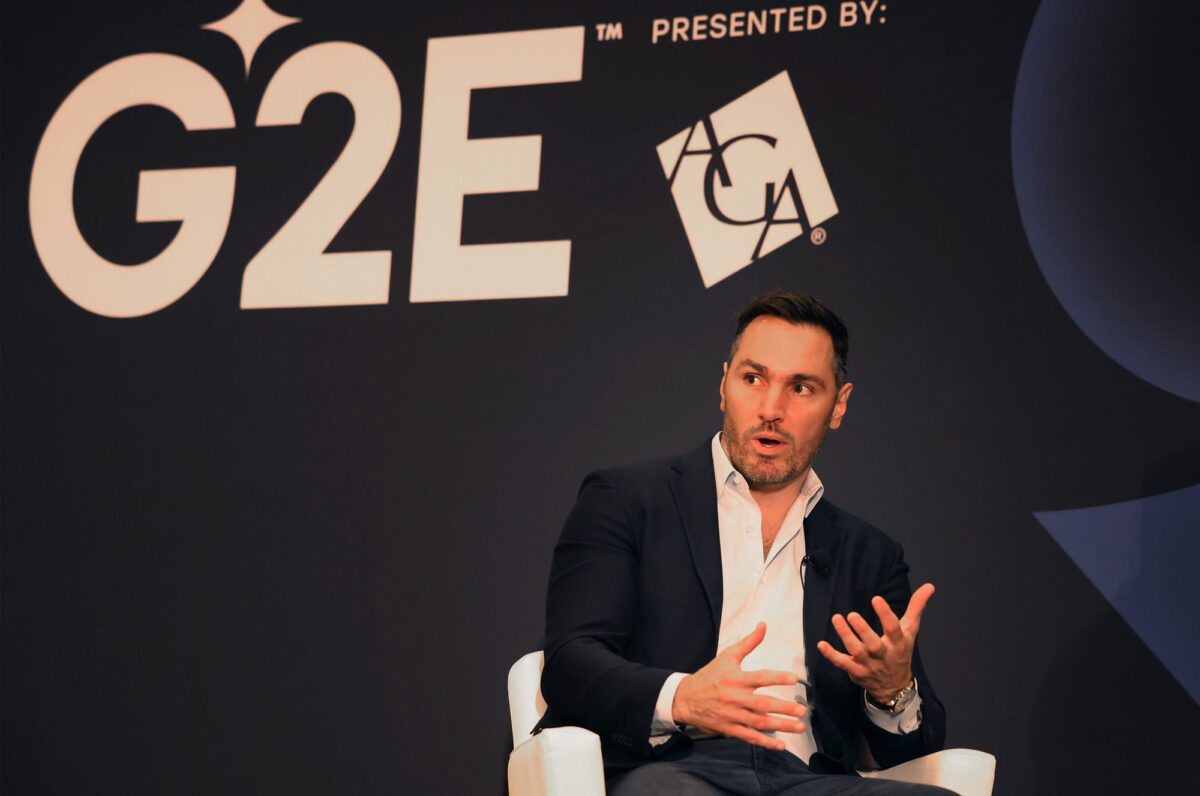 Corrected at 2:18 p.m. on 10-18-2023 to reflect the number of CEOs at Light & Wonder in the last seven years
The Nevada Independent is raising $200,000 by Dec. 31 to support coverage of the 2024 election.
Tax-deductible donations from readers like you fund this critical work.
If you give today,your donation will be matched dollar-for-dollar.
Give + Get Matched
Featured Videos