Indy Q&A: With a renewed moratorium and new Nevada law, what should I know about evictions?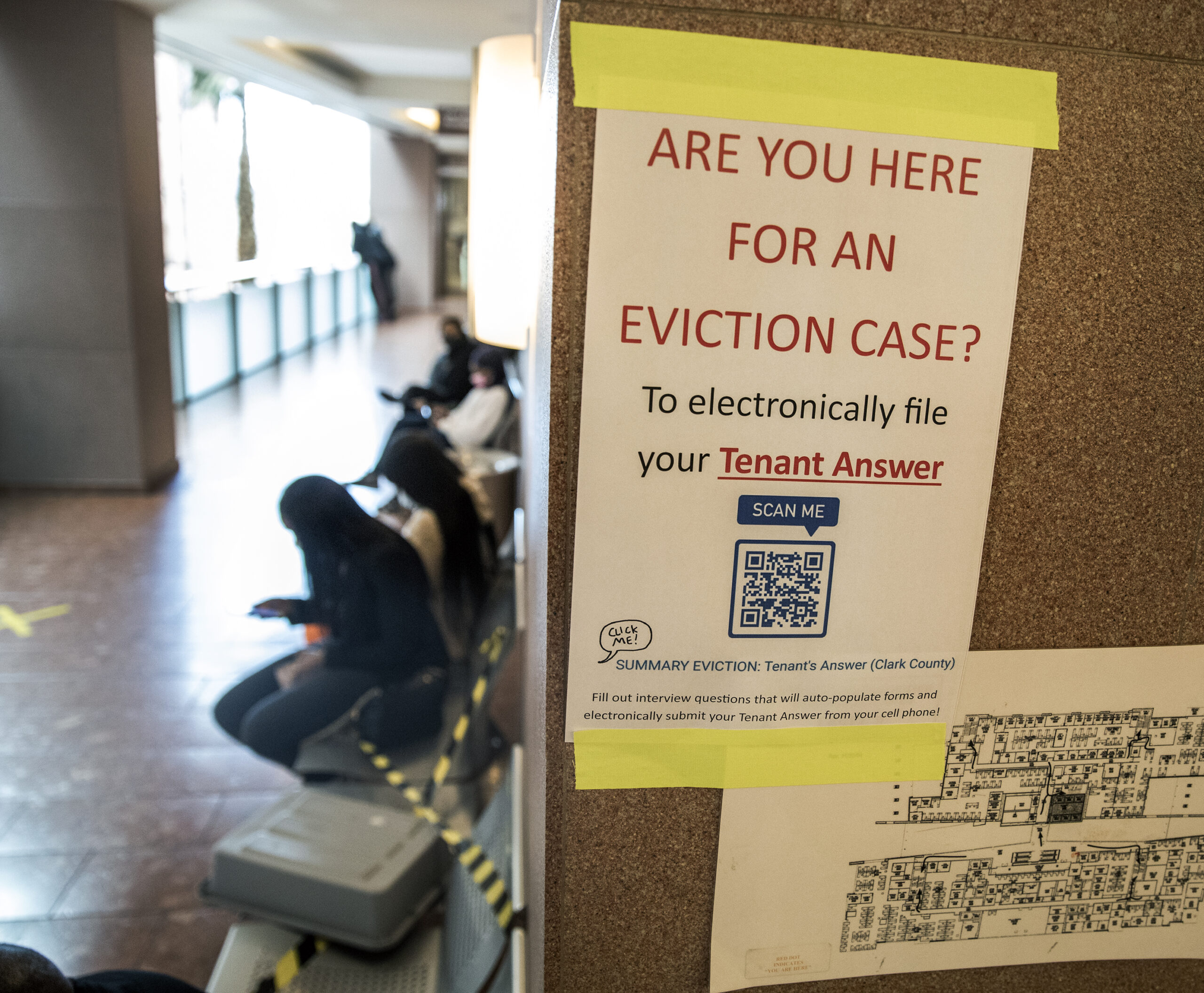 Federal officials last week renewed a moratorium on evictions until Oct. 3 to help people recovering from the economic effects caused by the pandemic, but tenant advocates are warning renters that they still need to take action to avoid losing their homes.
The latest ban from the Centers for Disease Control and Prevention (CDC) is meant to give renters time to catch up with the payments using the billions of federal rental assistance dollars that have been allocated, but are trickling out slowly.
The CDC banned residential evictions for 60 days in areas with high levels of community transmission of COVID-19 for 60 days. Of Nevada's 17 counties, all but four small rural counties (Esmeralda, Eureka, Lander and Storey) have high transmission rates as of this week, according to CDC data.
Beyond the federal moratorium, state lawmakers this spring passed AB486 — a new law that prevents tenants from being evicted from their home for not paying rent while they are actively seeking help to catch up or if the landlord has refused to accept the rental assistance.
But what rights do Nevadans have if they are facing an eviction? And what resources are available? Attorney Enrique Acuña from the Legal Aid Center of Southern Nevada addressed that and more in a recent edition of Cafecito con Luz y Michelle, The Nevada Independent's Spanish radio show and podcast.
The following is a summary of the interview, which has been translated from Spanish and edited for brevity and clarity. Listen to the full interview in Spanish here, or hear clips from Acuña in English on the IndyMatters podcast.
How does this affect Nevadans?
At the beginning of this year and at the end of last year, the federal government passed a program to assist tenants to pay their back rent if they have been affected by the pandemic. What Nevada law does allows people to avoid eviction even though they are behind with rent while they are in the process of applying funds to pay their back rent.
Now, I think that Nevada is in a better position than in other states. If tenants are behind, it does not matter if it is $100, or $10,000 dollars — none of that matters. What matters is that they have applied for benefits to pay the back rent and their application is in process.
There are millions of dollars available to Nevadans to pay their back rent. And it does not matter if the applicant is documented or not. Everyone qualifies, as long as they live here in Nevada.
This protection is not automatic. If a tenant is behind and receives a notification on their door, tenants need to respond to that notification and at the same time, apply for assistance benefits to pay their rent arrears to receive protection under the law. By doing those two things, a judge can no longer order that tenant to be evicted.
It is a protection that gives a chance to get out of the problem. It is something that benefits not only the tenants, but also the landlords because they will receive the back rent.
What can people who received an eviction notice, and are in danger of being evicted from their home, do?
The eviction process always begins with a notice that is delivered to the tenant and needs to be posted on the door of the home. At that moment, the tenant needs to obtain legal assistance because the process is very fast. For not paying rent, they only give seven days' notice before they can order an eviction. If the tenant does not take immediate action, on the eighth day after the delivery of that notice, a judge can order an eviction, and at that point they can evict the tenant with only 24 hours notice.
As soon as you receive that notice, I encourage everyone to go to the court. There we have a self-help office for civil cases and they can review the documentation. There they can assist the tenant to understand the process and know what is next in the eviction process or disagreement with the landlord. Attorneys can inform the tenant where their case is in the process and help them fill out an answer to the eviction, all at no cost.
What is the mediation process?
It is a very strong protection here in Nevada where if a tenant is behind on rent, they can choose to use it. The tenant and landlord present themselves with a third party, usually an attorney hired by the court, to assist those parties in reaching an agreement and allow the tenant to pay their back rent. It is a process that can be used in conjunction with [the Clark County CARES Housing Assistance Program] to receive financial assistance to pay your back rent, or it can be used separately.
What measures should the immigrant community and undocumented people take to protect themselves from a process of eviction of housing?
We have seen that our undocumented community has also fallen very behind in all their financial obligations because they do not qualify for unemployment benefits, and that has caused a lot of hardship. But while they do not qualify for unemployment benefits, a tenant's immigration status does not affect their ability to qualify for help paying back rent.
Nevada law that protects tenants against eviction applies the same to documented and undocumented persons. We are going to help everyone and we do not take into account your immigration status, but at the same time, you need to take action.
In our organization, we never ask for information on the immigration status of our clients. We assist the entire community without the need for them to be documented or not. That is why it is very important that our undocumented community know that we are here to support them and reinforce their rights. We will take the time to ensure that they understand the process and know how to defend themselves in court.
Even if tenants use the resources available, do they still have to pay the rent they owe?
Exactly. There was a lot of bad information about the moratorium — some people were reporting that they were canceling rent and that they did not need to pay the rent, and it is not true. Rent needs to be paid.
What exists is help to pay your back rent, and a law that allows a person to avoid eviction if they are applying for that assistance to pay their back rent. Rent is due. If it is not paid, a landlord can evict the tenant and their family.
Taking the appropriate action under this new AB486 law, which requires filing an answer in court, and requesting CHAP benefits, the back rent assistance program, with that they will avoid eviction. It does not matter if it takes months for your money to be approved to pay your back rent. They will not be able to evict you during all that time that you are waiting for an answer on your application to receive funds for your back rent.
For free assistance with eviction proceedings or late rent due to the pandemic, visit or call: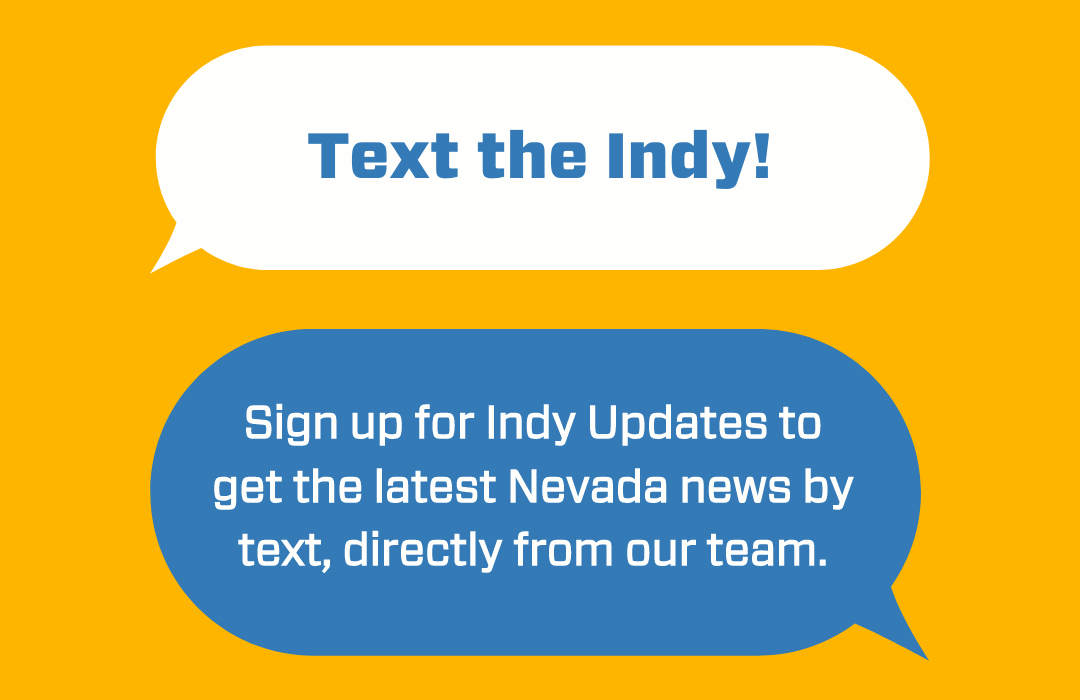 Featured Videos