Indy Resource Guide: How to contact your elected officials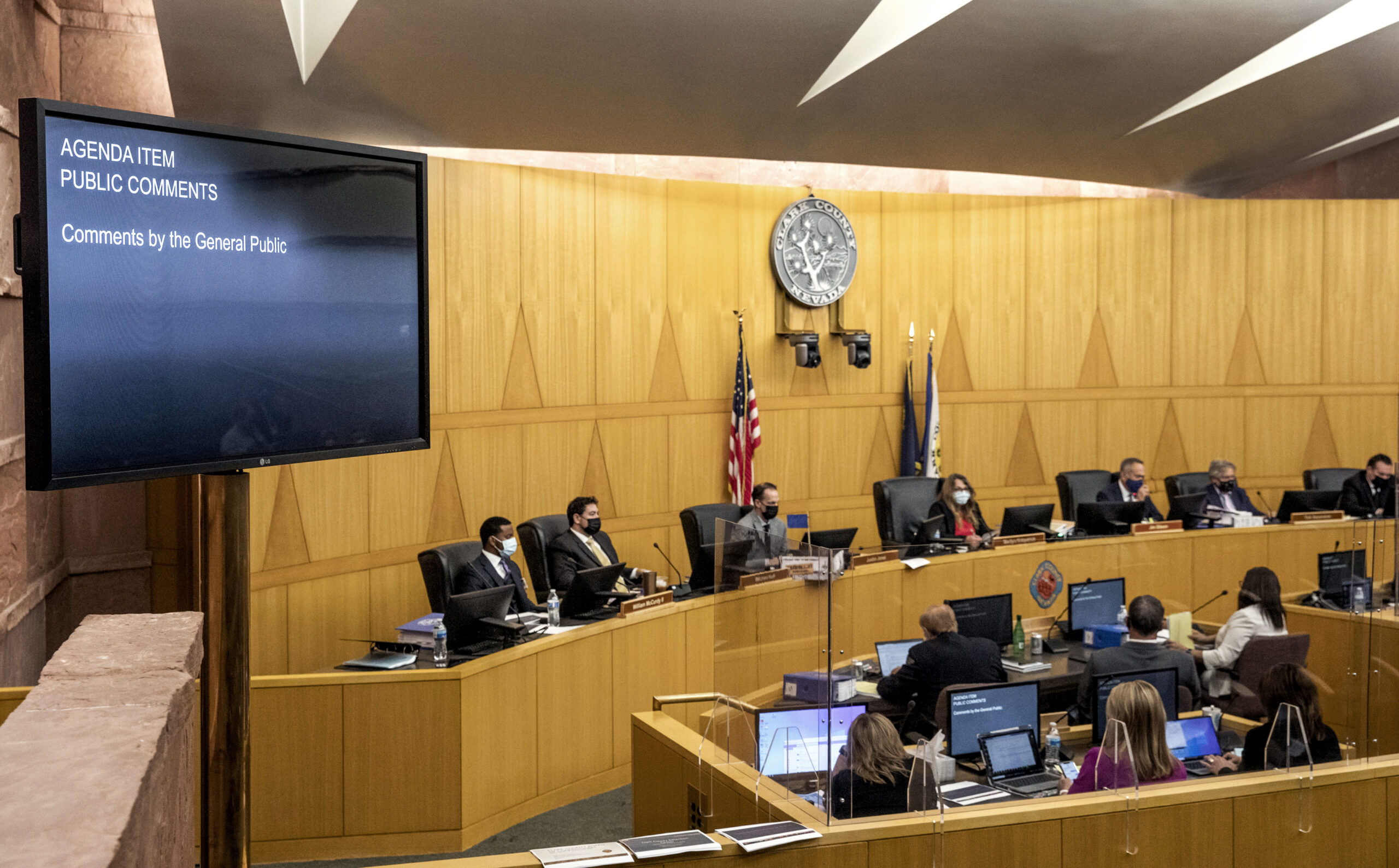 Public officials work for their constituents – the people who live in their city, district or state. However, it is impossible for officials to know all the problems of those they represent. The best way for Nevadans to communicate their needs to public officials is to engage with them.
Almost all public offices have a contact form or publicly accessible phone lines and email addresses designed to allow the public to provide information, feedback and thoughts. Below, we provide contact information for federal, state and local officials in Nevada.
Scroll through this guide for ways to contact your representatives, templates to help you effectively communicate with public officials and other information about engaging with elected officials in the state of Nevada.
Contacting a public official
When you reach out to a public official about an issue, it's vital to contact the office that can actually address your concerns. Each level of government has jurisdiction over different issues, but they can overlap.
Find examples and a short description of what each level oversees below. If you're unsure of where responsibility should fall, start at the local level and work your way up.
Here's what's overseen by elected officials at…
A federal level
Nevada's six congressional delegates are the best point of contact if you have a concern about federal policies or legislation being considered in the House or Senate. Additionally, our representatives and senators have employees responsible for constituent services who can help with things like Social Security benefits, navigating the IRS and veterans benefits.
Contact your representative or senator if your complaint involves:
Federal laws or legislation
Federal grants
Veterans services
Social security, Medicare and Medicaid and other national services
Immigration issues
Issues with the IRS, Small Business Administration and other federal agencies
While senators preside over the entire state, if you choose to reach out to a representative, you must contact the member who represents the district in which you reside. You can figure out who that is here.
A state level
Nevada's state government includes 'constitutional officers' elected statewide and the Legislature.
Nevada's Legislature allocates spending and taxes among the different levels of government, establish and reform statewide laws touching on criminal justice, elections, health care and other policy areas.
Contact state lawmakers if your issue concerns state law or there is something you'd like to change that falls outside of the purview of a county or city government.
To determine which legislators represent you based on your address, use this tool, and for more information how to participate in Nevada's legislative sessions, click here.
Nevada has six constitutional officers: governor, lieutenant governor, attorney general, secretary of state, treasurer and controller. Click the arrow for specific information on what is overseen by each office:
The governor is the head of Nevada's executive branch and is constitutionally granted the "supreme executive power of this State." This person has the power to approve or veto bills, grant pardons, fill certain vacancies and call the Legislature into session, and is considered the commander in chief of the state's military forces.

With the duty of preparing the state's two-year executive budget every other year, the governor wields immense power in setting the agenda and state priorities. In times of crisis, such as the pandemic, the governor can invoke sweeping emergency powers, including setting a statewide mask mandate.
The lieutenant governor is first in the line of succession to the office of governor in case of the governor's death or permanent incapacitation. This person also serves on several boards and commissions, including chairing the Nevada Commission on Tourism.
The attorney general is Nevada's chief legal officer, and represents the people of the state in civil and criminal matters before trial and appellate courts in Nevada and in the federal system. The office also provides legal advice to state agencies and officers through numerous deputy attorneys general with specialized expertise, and can help county, local or national law enforcement agencies in investigations or court cases.

The attorney general's office also has several divisions focused on areas such as consumer protection, Medicaid and insurance fraud, and takes the lead on joining and negotiating Nevada's position in major multi-state lawsuits and settlements.
The secretary of state is responsible for maintaining the official records of the state's executive and legislative branches, but the office has a wide variety of other functions and responsibilities. It's charged with overseeing state elections, which includes certifying candidates, maintaining voter registration records, certifying ballot questions and reporting campaign finance records.

The office also handles the registration of the several hundred thousand business entities in the state, and collects the associated business license fees. Other responsibilities within the office include managing, training and overseeing state-licensed notaries, regulating the state's securities industry, and maintaining the state registry of living wills, advanced medical directives, and a list of ministers and clergy.
The treasurer serves as the state of Nevada's chief financial officer, overseeing about $7 billion in state investments. The office also accepts, safeguards and disburses all money received by the state and allocated through the state's budget.

The office has several divisions, including ones focused on unclaimed property, college savings accounts and the Millenium Scholarship for college-bound Nevada high school graduates. Though the job deals with state money, the treasurer does not have a direct role in creating the state budget or setting tax policy.
The controller serves as the chief fiscal officer of the state, meaning this person is responsible for administering the state's accounting system, registering vendors, settling claims against the state and collecting any debts owed to the state. The office also provides citizens and government agencies with financial information. The controller does not have any special authority in developing the state budget or setting tax policy.
A county level
Every Nevada county is required to have a commission. A county commission's size depends on population, but the minimum number of members is three. County commissioners are responsible for overseeing "matters of local concern," such as property taxes, law enforcement and housing, though there is some lack of clarity around who has the authority to implement policies such as rent control. A full list of the general powers of a county commission is available here.
Contact county officials if your complaint involves:
A county ordinance
Conduction of an election
Property taxes
Short-term rentals (AirBnB, etc.)
County property including streets, parks, recreation centers and bridges
County planning and zoning
Though it's counted as one of the state's 17 counties, Carson City is technically considered an independent city. Information on its board of supervisors can be found in the city level section.
A city level
Incorporated cities in Nevada must have elected mayors and city council members. The number of members varies depending on city population. These officials oversee matters that affect a specific city, such as trash collection, police and fire protection. A full list of issues overseen at a city level is available here.
Contact city officials if your complaint involves:
A city ordinance, resolution or order
City property including streets, parks, libraries and sidewalks
Public works issues including sewers and sanitation, drainage and water projects
Traffic, parking or parking meters
Issues involving animals (animal abuse and cruelty, sale of animals, pounds, etc.)
City planning and zoning
In cities divided into wards, it may be necessary to contact the council member presiding over your specific address.
What to say when contacting your elected officials:
Introduce yourself and include something personal, such as whether you live in their jurisdiction, if you feel comfortable doing so
Describe the issue you would like to discuss
Make a specific request
Conclude your message and include contact information so they can follow up
Example for a city-level approach:
Hello, my name is Jane Doe and I'm a constituent and voter living in Las Vegas with my two children.
There is a giant pothole in the middle of our neighborhood that has not been filled and poses a danger to drivers and pedestrians. Just the other day, while my children were on a walk, a car almost hit them because it was trying to avoid the pothole.
Could you please send out a road construction crew to fill the pothole? If you're not the correct person to reach out to, then who would be best to contact?
Thank you so much for your time and consideration.
Jane
When commenting in public meetings, follow the same format, be sure to include the spelling of your first and last name and be mindful to keep your comments within any time restrictions set by the public body.
Hello, my name is Jane Doe, spelled J-A-N-E D-O-E. I'm a longtime resident of Las Vegas and I'm requesting the city fill a giant pothole in my neighborhood.
The pothole poses a danger to drivers and pedestrians and has been there now for almost a year. Just the other day, while my children were on a walk, a car almost hit them because it was trying to avoid the pothole.
Could you please send out a road construction crew to fill the pothole?
Thank you.
Click the arrows for contact information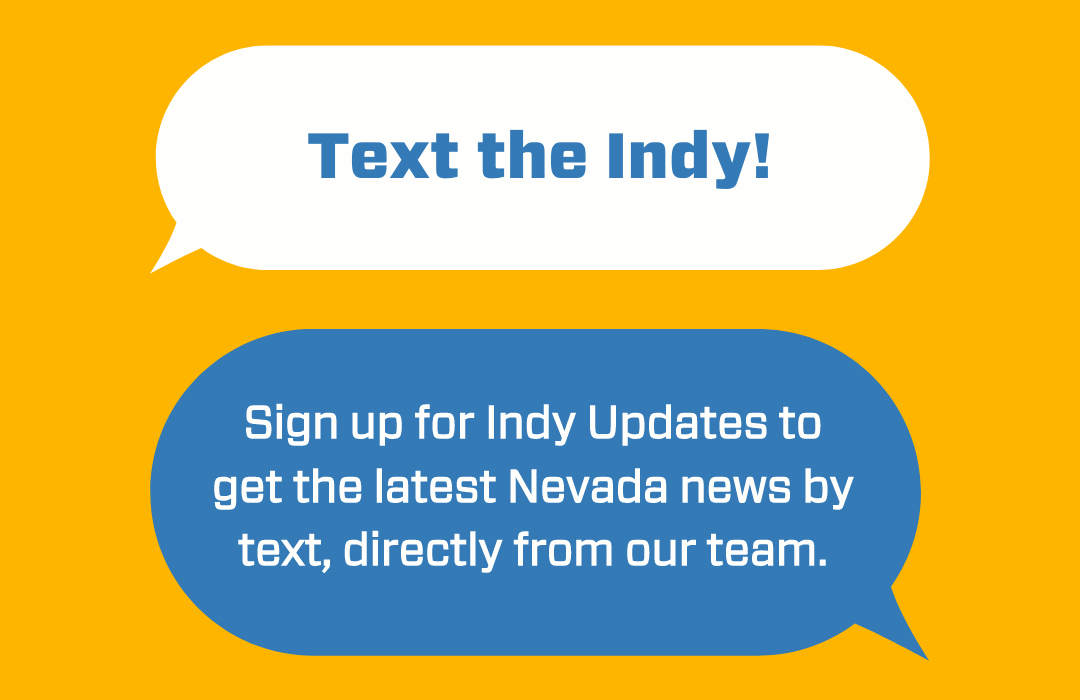 Featured Videos