Indy Tracker: Keeping an eye on major legislation and bills every week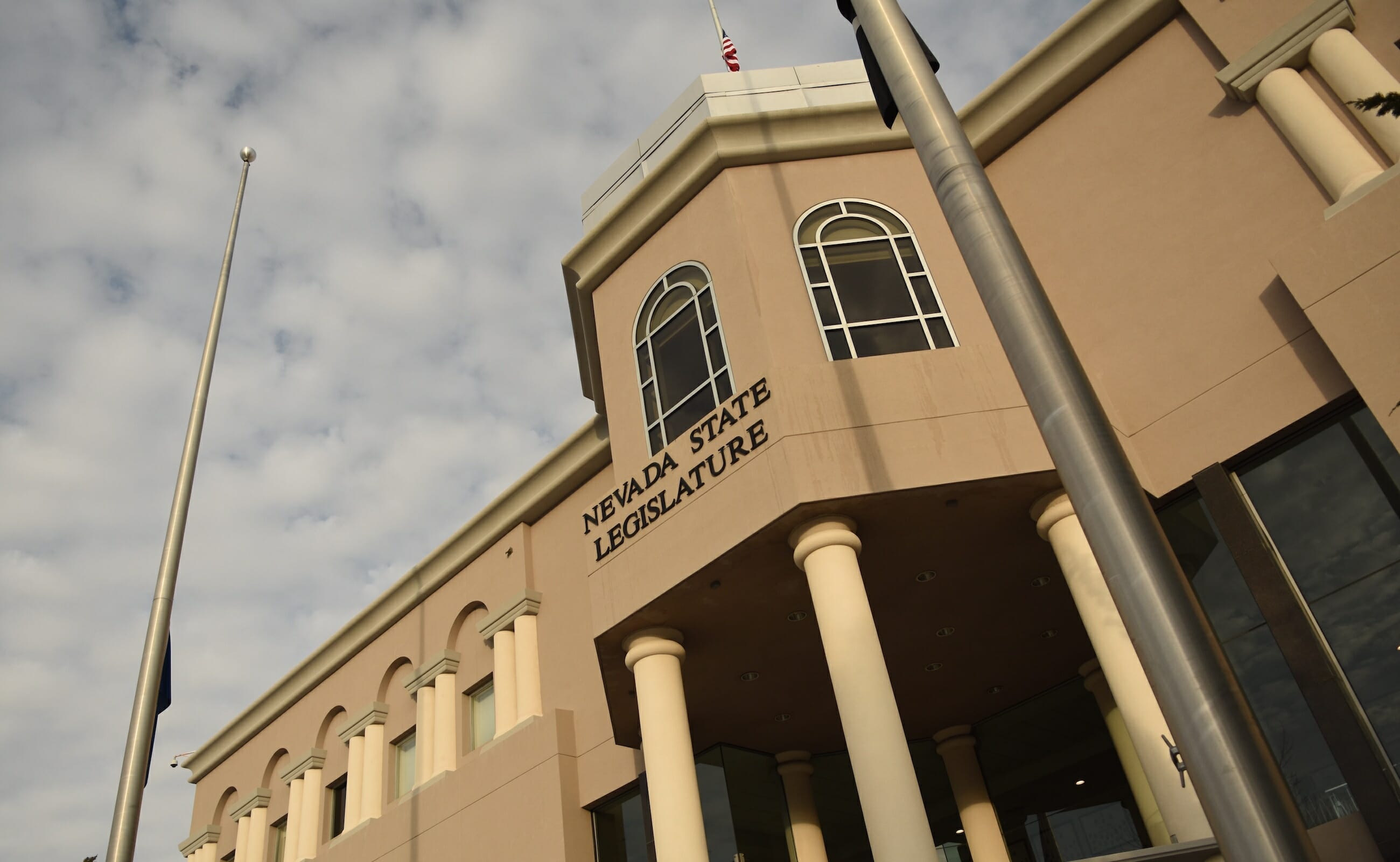 Nevada lawmakers held marathon floor sessions this week as they tried to beat a major deadline, but the real focus has turned to a handful of key, controversial bills under negotiation between the Legislature and the governor as the session draws to a close.
Outside of Twitter addicts and people paid to follow the proceedings, keeping up with major pieces of legislation and where certain bills are in the process can be challenging, especially given that lawmakers exempt themselves from the state's Open Meeting Law, meaning agendas and schedules can be changed at a moment's notice.
NELIS, the Legislature's online database of bills, exhibits and committee meetings, is an incredibly handy resource but it can be expensive to sign up for notifications on more than a handful of bills.
That's why The Nevada Independent has launched a free bill tracker, to keep readers updated on important pieces of legislation and where they are in the legislative process on a week-to-week basis.
Below are roughly 90 bills we've decided to highlight, linking to our past coverage and including a brief synopsis where certain bills or resolutions are in the lawmaking process. All information is current as of Friday, May 26.
While we plan to continually update this tracker with bills and updates as legislation moves through the process, feel free to email us at [email protected] or [email protected]dy.com if there's a bill you'd like to see included in the tracker.
Week 5/22 - 5/26
Week 5/15 - 5/19
Week 5/8 - 5/12
Spurred by a

recently released affidavit

detailing Attorney General Adam Laxalt's attempts to persuade the state's top gaming regulator to intervene in a civil suit involving casino billionaire Sheldon Adelson, Democratic Assemblywoman Maggie Carlton plans to

introduce a bill

allowing the state's Gaming Control Board to retain its own legal counsel outside the attorney general's office. Few details on the bill are available, but Carlton said she wanted to ensure that the state gaming regulators are comfortable with their legal representation.

After a months-long public battle over the future of rooftop solar, state lawmakers took the

first steps on Friday

toward moving a compromise measure creating a tiered "net metering" rate for rooftop solar customers. Solar companies are lining up in support of the measure, which would create a tiered structure of reimbursement rates for excess energy sold back to the grid by rooftop solar customers.

Republican senators on Tuesday called for full hearings into the recently revealed complaints of sexual harassment by Democratic state Sen. Mark Manendo. Democratic leadership launched an

independent investigation into the claims last week

, but Republican senators said that the allegations against Manendo need to be considered out in the open.
Week 5/1 - 5/5
The Economic Forum

predicted on Monday

that the state would bring in $140 million more in tax revenue than originally planned over the next three years. Gov. Brian Sandoval said that much of that money

should go to the weighted funding formula

, which would allocate dollars to students based on a multiplier to base per-pupil funding. The proposal appears to have support from members of both parties and both houses as well as the Clark County Education Association and the Nevada State Education Association.

A major pharmaceutical bill,

SB265

, got its

first committee vote on Wednesday

after being stripped of a possibly unconstitutional provision designed to regulate the prices of insulin and other diabetes drugs. Republican senators have expressed their desire to see pharmacy benefit managers, middlemen in the drug pricing process, amended into the portion of the bill mandating transparency from pharmaceutical manufacturers over the costs of manufacturing their drugs, though an amendment has yet to be brought forward.

The Senate Education Committee heard

AB188

this week, which would lower the 15 credit requirement to qualify for the need-based Silver State Opportunity Grant to 12. Democratic Assemblywoman Olivia Diaz originally proposed reducing the credit hour requirement to 9, but the bill was amended after initial pushback from assemblymembers. The bill

faced little controversy

at the Thursday hearing, though it passed on a party-line vote out of the Assembly last week.
Week 4/24 - 4/28
The first 48 hours of this week were dominated by lengthy floor sessions and hundreds of bill votes. Over that time, senators approved just over a quarter of the 250 plus bills approved so far this session, and Assembly members approving more than half of all the bills they've passed so far this session. For a fuller breakdown of what passed and the handful of bills that didn't make it, check out our

comprehensive coverage here

.

Democratic Sen. Yvanna Cancela is amending her major pharmaceutical bill to make minor tweaks and create an appeals process for the reimbursements required by the legislation in the event that certain diabetes drugs increase by more than a prescribed amount per year. A copy of the amendment obtained by

The Nevada Independent

on Friday

spelled out the details of those changes

.

Several lawmakers took a break from committee hearings and floor session on Wednesday to

take part in the first meeting of the state's commission on energy choice

. Over the course of more than three hours, the 25-member commission began tackling some of the tough questions that could arise if voters in 2018 approve a ballot measure that breaking up NV Energy's monopoly and require legislators to shape a retail energy market.
Week 4/17 - 4/21
The Senate and Assembly passed more than 130 bills this week, the vast majority of them approved in unanimous votes by the bipartisan bodies. Several of the more contentious votes, all of which occurred in the Senate, split Republicans and Democrats on party lines over issues from the definition of financial planners to establishing a Domestic Workers' Bill of Rights. Click here for recaps of what happened on

Monday

,

Tuesday

,

Wednesday

and

Thursday

.

Republican Sen. Dean Heller and Democratic Sen. Catherine Cortez Masto and Rep. Dina Titus rounded up the congressional delegation visits to the Legislature this week. All three lawmakers touched on what they were doing to oppose revisiting Yucca Mountain as a nuclear waste repository, talked about immigration reform and President Donald Trump's budget, including proposed cuts to the Southern Nevada Public Lands Management Act, or SNPLMA. Heller also hosted a town hall in Reno on Monday morning, while Cortez Masto was slated to hold a similar event Saturday afternoon.

Assembly Speaker Jason Frierson says

he plans to use one of his ten emergency leadership bills

to revive an ambitious payday loan overhaul that didn't survive past the first committee deadline last week. The Democrat said he's still working to determine which parts of

AB222

he wants to bring back, but said many of the provisions, including a cap on interest rates for short-term loans, were on the table.
Week of 4/10 - 4/14
Democratic Reps. Jacky Rosen and Ruben Kihuen addressed the Legislature this week, praising Democrats for pushing a host of different measures this session from the Equal Rights amendment to renewable energy. They talked about their plans to oppose Yucca Mountain and fight a repeal of the Affordable Care Act.

The Nevada Independent

had a chance to sit down with both members of congress. Watch their

interviews

here

.

Hundreds of bills met their ends on Friday with the deadline for first committee passage.

The Nevada Independent

rounded up the fate of dozens of bills

that lived and died.
Week of 4/3 - 4/7
Week of 3/27 - 3/31
Week 3/20 - 3/24
After a marathon round of bill introductions Monday, the rest of the week was packed with hearings and a couple of high-profile votes. Here's a look at some of the highlights:
The week kicked off with

several rounds of bill introductions

on Monday that stretched late into the night as lawmakers got their individual bills in before the deadline. Lawmakers introduced more than 190 bills into both the Assembly and the Senate, including opt-out sex ed,

Medicaid for all

and more immigration-related legislation.

Nevada became the first state since Indiana to ratify the Equal Rights Amendment on March 22, after state senators voted to concur with a minor amendment. The state Assembly voted 28-14 to approve the ERA, with Assemblywoman Jill Tolles the only Republican to cross party lines and support the measure.

Republican Gov. Brian Sandoval

vetoed IP1 on Tuesday

, his first veto of the session. The initiative petition, which was approved by the Legislature on party line votes, would require automatic voter registration for those applying or renewing a driver's license at the DMV. The measure will now head to the 2018 ballot where voters will have a chance to enact the initiative into law.
Week of 3/13 - 3/17
This week saw the first policy bills of the session signed by the governor, votes starting to make their way out of committee and more bill introductions. Here are some of the highlights from the week:
Week of 3/6 - 3/10
Another typical early session week at the Legislature, with most major pieces of legislation still either waiting to be introduced or awaiting a committee hearing. Still, several major votes and high-drama moments happened throughout the week. Here's a look at some of them:
Much to the chagrin of Democratic legislators, Attorney General Adam Laxalt was a no-show at a budget hearing on Wednesday. Committee members grilled Laxalt's staff over the fact that some attorneys in the office have not taken the Nevada bar exam and suggested that Laxalt's lack of attendance at the hearing was disrespectful.

Two years after the U.S. Supreme Court struck down same sex marriage bans in

Obergefell v. Hodges

, the Nevada Assembly voted on March 9 to approve the first steps in amending Nevada's constitution to recognize all marriage regardless of gender.

AJR2

was approved in the Assembly on a 27 to 14 vote, with all Republicans outside Assemblywoman Lisa Krasner opposing the measure. Like all other constitutional amendments, it would need to be approved in subsequent sessions before going to the voters for final approval in 2020.

The Assembly voted 26-15 on party lines to approve AB99, which would require foster homes and other child care agencies to respect children's gender identity.

The Senate Committee on Legislative Operations and Elections has given its stamp of approval to IP1, an

initiative petition that would require automatic voter registration

at the DMV. It passed on a 3-2 party line vote, with Republican Senators Heidi Gansert and James Settelmeyer voting "nay." The Legislature must approve the bill by Friday, March 17, otherwise it will go to a vote of the people in 2018. The governor still has an opportunity to veto the bill after that date.
Week of 2/27 - 3/3:
With most of the major pieces of legislation planned this session still making their way through the pipeline, lawmakers took few votes this week.
Members of the Nevada Senate voted

13-8

on March 1 to approve SJR2, which would ratify the Equal Rights Amendment in Nevada.

After a hearing on March 1, members of the Assembly Judiciary Committee voted two days later to approve

AB145

, which would extend the statute of limitations on civil cases involving victims who were sexually abused as children. The bill was amended to take effect on passage.

Members of the Assembly Committee on Legislative Operations and Elections voted along mostly party lines on March 2 to approve AJR2, which would

belatedly codify same-sex marriage rights

in Nevada's constitution.

Two of Nevada's six-member congressional delegation notified lawmakers of when they plan to visit and speak to the body this week. Republican Rep. Mark Amodei is scheduled to speak on March 13, and Democratic Sen. Catherine Cortez Masto is scheduled to visit Carson City on April 20.
Update March 4, 3:03 p.m. - The description of SB102 has been changed to better reflect what the bill seeks to do.
Disclosure: NV Energy has donated to The Nevada Independent. You can see a full list of donors here.
Comment Policy (updated 4/20/2021): Please keep your comments civil. We reserve the right to delete comments or ban users who engage in personal attacks, use an excess of profanity, make verifiably false statements or are otherwise nasty. Comments that contain links must be approved by admin.