Interior secretary recommends shrinking Nevada's Gold Butte, five other national monuments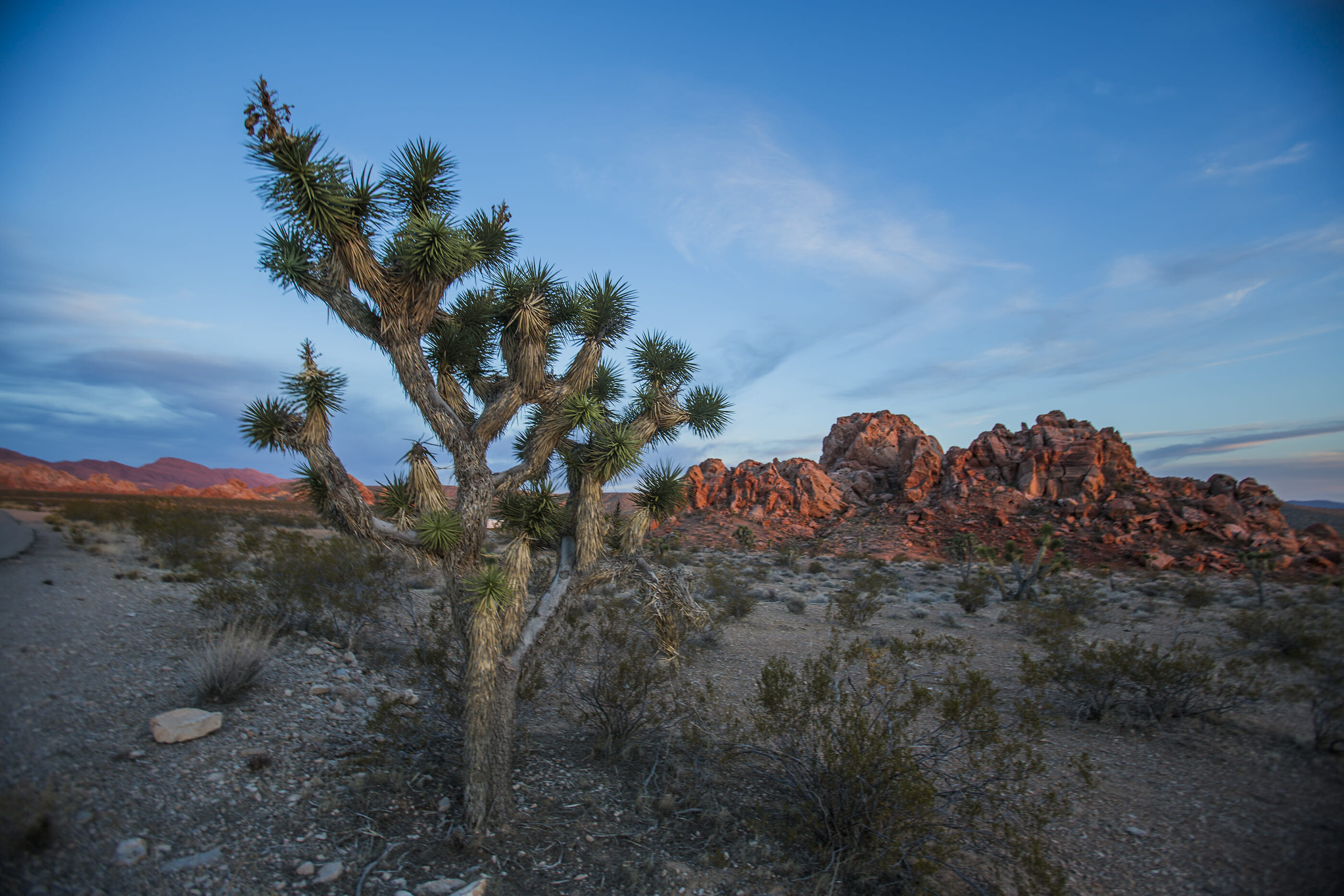 Interior Secretary Ryan Zinke has recommended President Donald Trump shrink Nevada's Gold Butte and five other national monuments, drawing rebukes from conservation groups and some Democrats.
The Washington Post received a leaked copy of the 19-page draft report submitted to the president last month that outlines Zinke's vision for the national monuments he was charged with reviewing per Trump's executive order. Gold Butte National Monument, which comprises 300,000 acres about an hour and a half northeast of Las Vegas, was among the 10 monuments targeted for change within the report.
The report suggests that the proclamation declaring Gold Butte a national monument, issued by former President Barack Obama in December 2016, should be amended to protect objects and prioritize public access, infrastructure upgrades and maintenance, traditional use, tribal cultural use as well as hunting and fishing rights.
"The boundary should be revised through the use of appropriate authority, including lawful exercise of the President's discretion granted by the Act, to protect historic water rights," Zinke wrote about Gold Butte.
But the report doesn't get into specifics about how much acreage should be reduced or where within the current boundary of the national monument. It is similarly vague about the reductions in size it recommends for two Utah national monuments — Bears Ears and Grand Staircase Escalante — Oregon's Cascade-Siskiyou and two marine monuments in the Pacific Ocean.
The draft report also does not suggest any reductions in size or other modifications to Nevada's Basin and Range, one of the original 27 monuments selected for review by Zinke. Basin and Range, which was also designated by Obama late in his second term in office, encompasses about 704,000 acres in Lincoln and Nye counties.
Zinke visited Nevada in late July and hinted at the possibility of shrinking monuments, saying he wanted to preserve traditional uses of the land, such as hunting, fishing and ranching while also maintaining public access and allowing for infrastructure upgrades. Some Mesquite-area residents who listened to his remarks in July supported reducing the acreage.
Democratic Congresswoman Dina Titus, who along with former Sen. Harry Reid long supported the designation of the two Nevada national monuments, called the suggestion to reduce Gold Butte an "overreach opposed by the majority of Americans" in a statement Monday morning.
"Gold Butte's opponents have created a straw man argument about water rights without mentioning that the monument's proclamation includes language to protect them," Titus said. "Now we must recommit our effort to protect these precious public lands in the courts and send a strong message to Zinke and Trump to keep their hands off our monuments."  
By contrast, Republican Sen. Dean Heller lauded Zinke's suggestion, saying that it would allow the Virgin Valley Water District to access to water rights that were lost after Obama's decision to designate Gold Butte in a statement. He criticized the previous administration for designating the monuments "despite widespread disagreement at the local level," calling it "an example of extreme overreach" by the federal government.
"These actions recommended by me and Secretary Zinke prioritize local concerns over the opinion of Washington bureaucrats, and I hope that President Trump will agree with the Secretary," Heller said.
The Virgin Valley Water District has requested that the northern boundary of Gold Butte be adjusted to align with agency's southern boundary — eliminating an overlap that exists right now and may cause confusion about water rights.
The recommendation, which the water district submitted during the public comment period, would change about 25 square miles of the roughly 464-square-mile monument, said Kevin Brown, general manager for the district, which provides water to Mesquite and Bunkerville.
"We requested some fairly specific language to ensure we would have the ability to be able to develop and maintain and do mechanical construction on our spring sources that we have the water rights to," he said.
Brown said he was "encouraged" by Zinke's apparent willingness to modify the Gold Butte boundary but knows changes aren't necessarily imminent.
"Who knows," he said. "It may be many years before this whole thing gets settled out."
Requests for comment from Gov. Brian Sandoval were not immediately answered. Sandoval did not support the designation of either national monument in Nevada, saying the Obama administration "bypassed Congress and the public" immediately in the wake of its decision to create Gold Butte and that the Congressional delegation should have had a "primary role" in building consensus.
Prior to its designation, Sandoval worked with the White House and the Interior Department to ensure that the Virgin Valley Water District would have access to its water infrastructure for development and maintenance and that the designated land would still be open for recreation, hunting and other multiple-use activities.
Patrick Donnelly, Nevada state director for the Center for Biological Diversity, issued a statement Sunday night blasting Zinke's recommendations.
"Gold Butte National Monument is of one of the crown jewels of southern Nevada, permanently protecting our natural and cultural heritage," he wrote. "Secretary Zinke's unlawful recommendations are a slap in the face to the tens of thousands of Nevadans who have spoken out in favor of Gold Butte during this sham 'review.' Trump has no authority to reduce the size of our irreplaceable protected parks, and we're going to fight back with millions of Americans behind us."
By mid-morning Monday, Reps. Ruben Kihuen and Jacky Rosen had joined the bandwagon of other Democrats publicly condemning the monument recommendations.
"The latest leaks from this administration show that once again Secretary Zinke is ignoring the will of Nevadans by recommending that the size of Gold Butte National Monument be reduced," Kihuen said in a statement. "This decision will not only be detrimental to Nevada's economy and shared cultural heritage, but it is further proof that the monument review process has been rigged from the start."
Rosen, meanwhile, called it a "rash decision" and said she will do whatever in her power to prevent changes to Nevada's national monuments.
This story has been updated to include information from the Virgin Valley Water District and other members of Nevada's congressional delegation.
The Nevada Independent is raising $200,000 by Dec. 31 to support coverage of the 2024 election.
Tax-deductible donations from readers like you fund this critical work.
If you give today,your donation will be matched dollar-for-dollar.
Give + Get Matched
Featured Videos