Judge: Clark County teacher absences that caused school closures constitute illegal strike
The judge said the finding was based on an overwhelming amount of circumstantial evidence.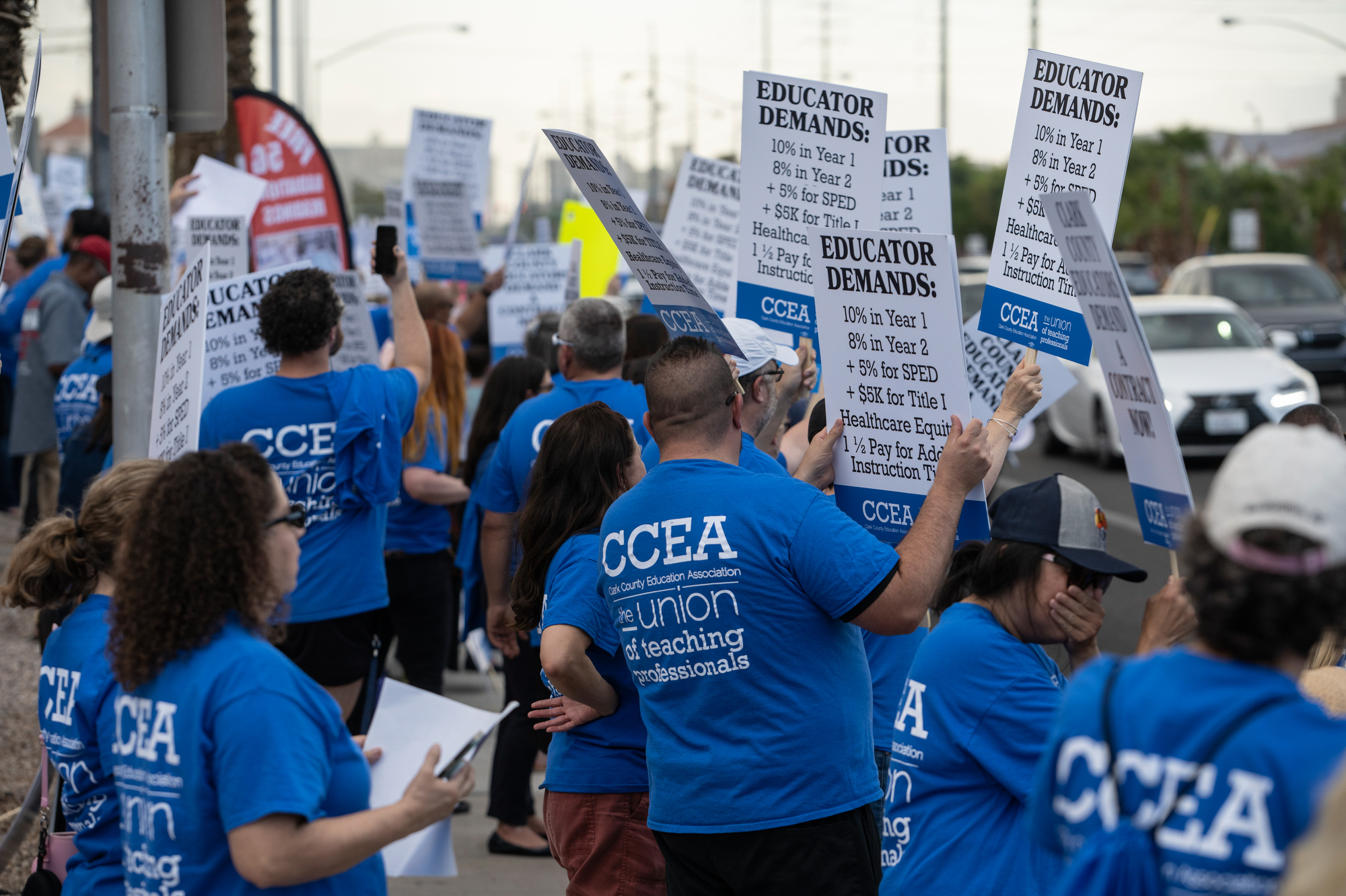 A Clark County judge has ordered a preliminary injunction against the Clark County Education Association (CCEA) over an unprecedented number of teacher absences in recent weeks that have led to canceled classes at 10 schools — a situation the court declared to be a form of a strike.
Under Nevada law, strikes by public employees including teachers are illegal. State law defines a strike as any concerted stoppage of work, slowdown or interruption of operations by public employees, including absences based on false pretenses, such as illness.
Judge Crystal Eller said Wednesday there was an "overwhelming amount of circumstantial evidence" that a strike had occurred. That evidence — provided by the Clark County School District as part of a legal filing made Monday — included past statements by CCEA Executive Director John Vellardita, an obtained photograph of a slide titled "Rolling School Outs" believed to have come from a CCEA meeting and a TikTok video from a CCEA member.
CCEA had previously denied that it was behind the absences. In its response to CCSD's motion, attorneys for the union referenced the Labor Day holiday and a resurgence of COVID-19 as well as the start of the flu and cold season as possible contributors to the teacher absences. On Wednesday, CCEA's attorney Bradley Schrager disputed that there was any direct evidence showing that CCEA leadership was responsible for coordinating or supporting the teacher absences.
The injunction was requested by the district on Monday in order to stop the mass absences from continuing. CCSD said in a Wednesday statement the court's action "protects the children of the Clark County School District so they can receive the education they are entitled to."
CCEA Executive Director John Vellardita declined to comment following the hearing. Schrager, who represents CCEA, said he would pursue an appeal.
The school district had also urged the court to compel the teachers union to discourage its members from taking further actions that could be viewed as striking, but Eller said she wouldn't go so far.
Instead, she reminded the public of the consequences of continuing the strike, which include a fine of up to $50,000 per day to the organization; a fine of up to $1,000 per day for an organization officer; imprisonment for contempt of court, and suspension, dismissal or pay deduction for any employee who participates in a strike.
Eller said she is sympathetic to the ongoing contract dispute between CCEA and CCSD, and wants students to have good teachers and for schools to be fully staffed, but called on CCEA to resolve the matter at the bargaining table.
"You guys are out on the front lines, like the military, like first responders, and … there are families that need to go work and feed their families, and put roofs over their heads that are counting on you guys to show up and follow the law and abide by the law and do your job," she said. "The way you address your concerns is at the bargaining table. It cannot work like this."
Eller also urged the school district to return to the bargaining table and negotiate in good faith.
On Tuesday, CCSD declared an impasse in its negotiations with CCEA, the first step in beginning an arbitration process.
CCEA demands have included:
An 18 percent salary increase for all licensed educators over the next two years
An additional $5,000 salary increase for all educators at certain schools with high numbers of vacancies and hard-to-fill positions
A 5 percent increase for special education teachers
An increase of 1.5 times a teacher's salary for all hours worked after contract time and a salary increase for coaches
That the district address class sizes
A sick leave buy back proposal
An increase in the district's contribution to teacher health care costs
Adjustments to teachers' salary schedule.
CCEA has said those proposals are essential in addressing the school district's ongoing teacher vacancies. Meanwhile, CCSD said the union's requests are "unaffordable, budget-busting and inequitable."
CCSD said in a Tuesday statement its latest offer for teachers included a 9 percent pay increase in the first year of the new contract, slightly higher than its previous offer. The district said it also proposed a $10,000 bonus for certain special education teachers and teachers in hard-to-fill positions.
The school district has previously stated that it has offered a 2 percent increase in the second year of the new contract. The Tuesday statement does not specify whether CCSD is still offering that amount.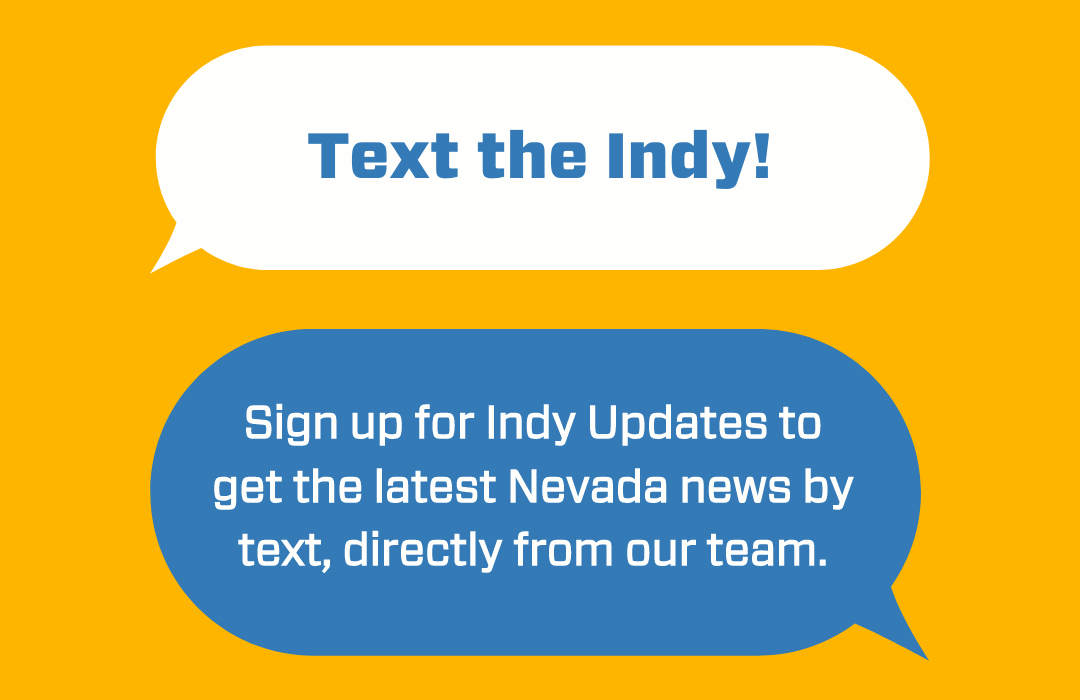 Featured Videos