Judge: 'Not enough' evidence to stop potential Clark County teachers strike
The ruling comes days before a union meeting and threatened 'work actions' over a simmering teacher pay dispute.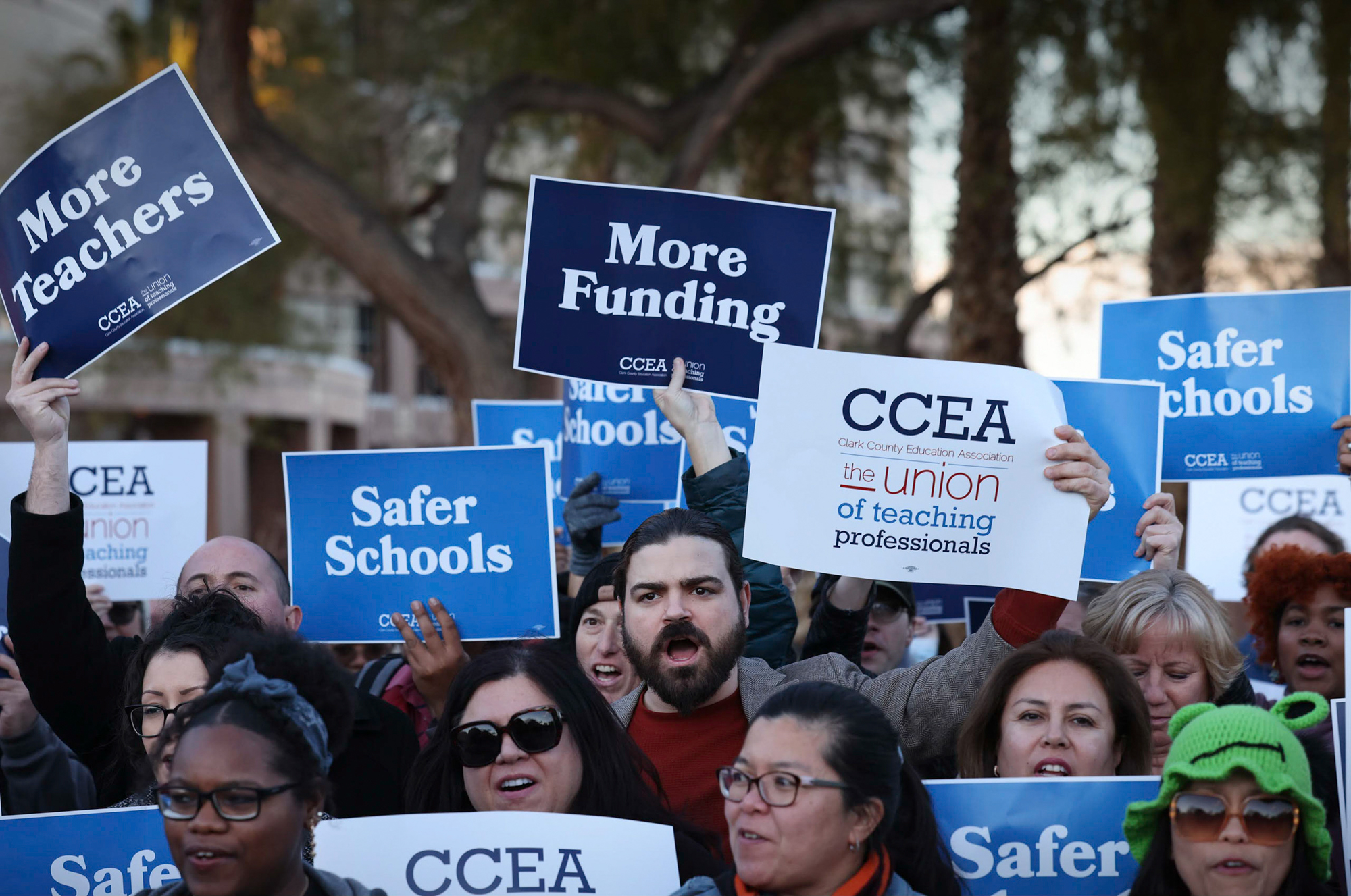 A judge denied Clark County School District's (CCSD) request Tuesday for an injunction against its teachers union over its threats to take "work actions," which it has interpreted as a potential strike, amid an ongoing teacher pay raise dispute that has roiled the state's largest school district.
Eighth Judicial District Court Judge Jessica Peterson said she would revisit the issue on short notice, if necessary, depending on what's decided at a scheduled Clark County Education Association (CCEA) meeting on Saturday.
While disappointed by the decision, CCSD said in a statement it was pleased that the "court took CCEA's threats seriously and warned CCEA that with any additional evidence of coordinated work stoppages, slowdowns, or interruption of operations, the parties will return to the court with a day's notice."
The ruling comes a day after CCEA filed a separate anti-SLAPP motion to dismiss the lawsuit, which the union said it saw as the school district's attempt to "chill" teachers' speech. A spokesperson for the union said in a Tuesday statement that "we will continue to pursue this matter in court."
"Today's ruling confirmed it was a meritless lawsuit that was politically driven to intimidate and coerce educators into accepting a contract on (Superintendent Jesus) Jara's terms as well as his efforts to decertify CCEA as the teachers union," CCEA said in a statement.
Tensions between the union and the school district have been escalating before the start of the school year earlier this month as both remain at odds over proposed teacher pay proposals following the 2023 legislative session in which lawmakers allocated almost $12 billion in education spending, a $2.6 billion increase in education funding over the biennium.
On Friday, the school district shared its latest contract proposal: an 8.5 percent increase in the first year of the new contract, and a 2 percent increase in the second year, among other compensation boosts.
CCEA said it "stands firm" on its push for an 18 percent pay increase for teachers over the next two years as well as other demands. CCEA has argued that in addition to the legislatively approved funding boost, the school district can tap into the $250 million matching fund created under SB231 that's earmarked for school districts to help pay for salary increases for teachers and support staff.
CCSD has argued that as one-time funds, the money from SB231 shouldn't be used for ongoing expenses, and instead has offered to fund a temporary pay increase.
But lawmakers behind the bill have downplayed the district's concerns and argued that the funds are just like any others allocated by the Legislature.
'Concern is not actionable'
Under state law, strikes against a state or local government employer, which includes the school district, are illegal. If a court finds that an illegal strike has occurred or will occur unless enjoined, the court is allowed to enjoin the continuation or commencement of such a strike.
During a July 29 press conference, CCEA Executive Director John Vellardita warned that if the district and the union didn't come to an agreement on a new contract, including teacher pay raises by late August, the members may vote to take "work actions." When asked if "work actions" meant a strike, Vellardita said "we're calling it a work action." That meeting is scheduled to take place Saturday.
After CCSD filed its lawsuit to prevent a potential strike, CCEA held an Aug. 1 press conference where Vellardita said one example of a "work action" could be that teachers only work the seven hours and 11 minutes that are required under their contract. Vellardita suggested this could affect activities held before or after school, including teachers staying behind after class for lesson planning.
"That's going to come to an end if there's no contract," Vellardita said at the time.
During that Aug. 1 press conference, Vellerdita was asked if a strike was completely off the table. He replied by saying "no decisions have been made" pending the Saturday member meeting. In an interview with KTNV, Vellardita said "nothing is off the table."
In the weeks leading up to Tuesday's hearing, other CCEA union members have sent more explicit online messages suggesting a strike will occur. Those were cited as evidence for a potential strike in CCSD's complaint.
"They have made those statements. They have made clear threats, which is what the statute requires, and if they've made threats, you have the right under the statute to issue an injunction to prevent a strike from commencing," argued attorney Ethan Thomas, who was representing CCSD in court on Tuesday.
Attorney Bradley Schrager, representing CCEA, pushed back and said random people on the internet don't get to call a strike. He argued that the act of threatening a strike itself wasn't illegal, and none of the concrete things that need to take place for a strike to be called have occurred at this point in time.
"You are right to be concerned. It's good to be concerned. Concern is not actionable," he said. "What's actionable here is your certainty that if you don't enjoin this union, a strike is going to occur."
But Thomas said Vellardita's comments should be taken at face value, and if CCEA is allowed to proceed with the plans it announced publicly so far, it could lead to "irreversible" and "irreparable" harm to the school district and its students.
"The harm to them for having what they call 'an obey-the-law injunction,' which is expressly allowed in the statute, is zero," he said.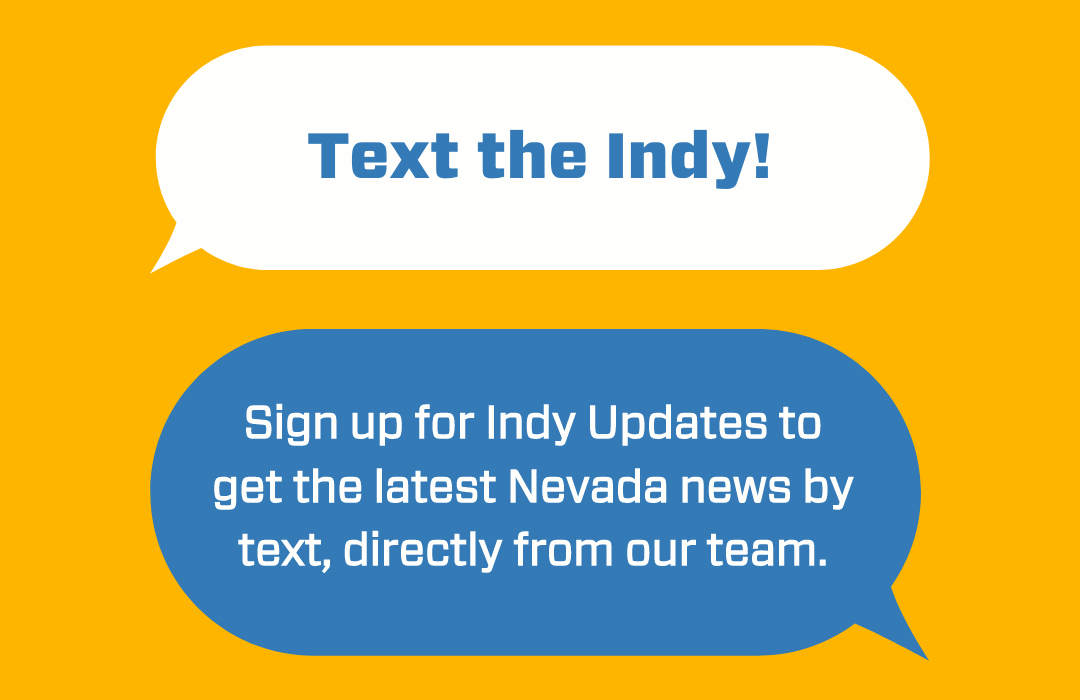 Featured Videos