Candles spell out Deferred Action for Childhood Arrivals (DACA) program during a rally in front of Lloyd George Federal Courthouse on Wednesday, Dec. 6, 2017. (Jeff Scheid/The Nevada Independent)
Las Vegas DREAMers share their hopes after turbulent political year (Part 2)
December 25th, 2017 - 9:16am
Part of this story has been translated and edited from its original Spanish version.
The nearly 800,000 young people nationwide who call themselves DREAMers didn't get an early Christmas gift.
Congress recessed for the holidays before coming to any policy resolution regarding the hundreds of thousands of children brought to the United States through no fault of their own and, as a result, left in a precarious position: No other notion of home and yet no solution granting them residency.
Five years ago, former President Barack Obama flexed his executive authority and created the Deferred Action for Childhood Arrivals (DACA) program, which eased some of their fears. The program shielded these young people from deportation and granted them work permits as long as they met certain criteria. But, in September, the Trump administration announced that it was moving to end the program by March — essentially forcing lawmakers to act on the matter within six months.
The DACA wind-down plunged the so-called DREAMers back into the land of uncertainty. They're anxiously waiting to see if Congress will ever pass a so-called Dream Act, a measure that would allow them to legally stay in the United States.
But the political turmoil surrounding their immigration status hasn't stopped some DREAMers from making their stories known. The Nevada Independent spoke with a number of DACA recipients who call Southern Nevada home, and we will be rolling out miniature profiles featuring them over the next few days. They may be your neighbor, classmate or co-worker, and here's what they wanted the community to know about their immigration journeys, hopes, fears and dreams for the future:
José Magaña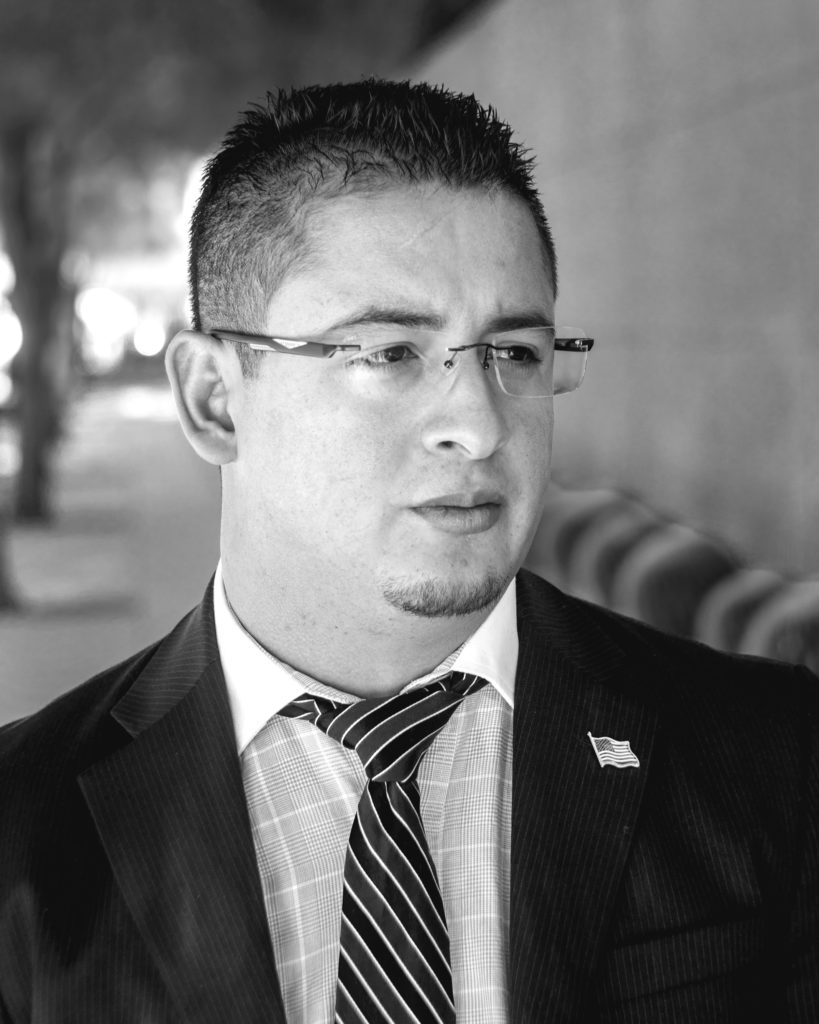 The night of Nov. 30 was the first time Jose Magaña widely shared his story as a DREAMer. On a small, improvised stage, he spoke through a megaphone to nearly 300 people who participated in a march in Las Vegas asking Congress to pass a clean DREAM Act and create a permanent solution for beneficiaries of the Temporary Protected Status (TPS) program.
Magaña, who is 29 and lives in Las Vegas, said that he has always been a good student and works at the same time. He graduated with honors and is proud to be a licensed optician who specializes in contact lenses.
Dressed in a gray suit, Magaña, who was brought by his parents to the United States when he was two months old, said he decided to come out of the shadows because he is tired of misperceptions about DREAMers and wants to help change that image.
"They try to make us look like criminals," he said. "The reality is that it is not true. The majority of us are people who study. They say that we come over and take jobs away from others, but when we apply for jobs we do the same thing everyone does, and the most qualified person is the one who is selected. We do not take anything away from anyone."
Magaña said he had big dreams, but was hit with the reality of his status when he tried to get a drivers license and enlist in the Army but didn't have the tools to do so. He also said he felt angry when U.S. Attorney General Jeff Sessions announced the cancellation of DACA in September.
"It seemed like he was smiling and full of joy when he was sharing the news," Magaña said. "Now that we are in such a situation, for me it is absurd that all my efforts are not going to matter. All I have achieved will be stopped by the mindless decision of a person."
Magaña said that when DACA expires, his life will change dramatically. He will no longer be able to financially support his loved ones. He will not be able to keep paying on his student loan. It doesn't make sense for him to consider marriage or buying a house here.
"I don't know what is going to happen, and that is what frightens me the most," he said. "Unfortunately, there is no plan B for most of us. If I'm deported, they are going to send me to a country where I don't know anything or anyone. I can't have a Plan B about something I don't know."
He considers his greatest achievement as a DREAMer completing his higher education with fewer advantages and in less time than most students.
"Something that gives me a lot of satisfaction is that I have been able to help a lot of people see for the first time in their life," he said about his job as an optician. "I don't care what is your nationality. I have been able to give them a second chance in life and I would like to keep doing that."
Astrid Silva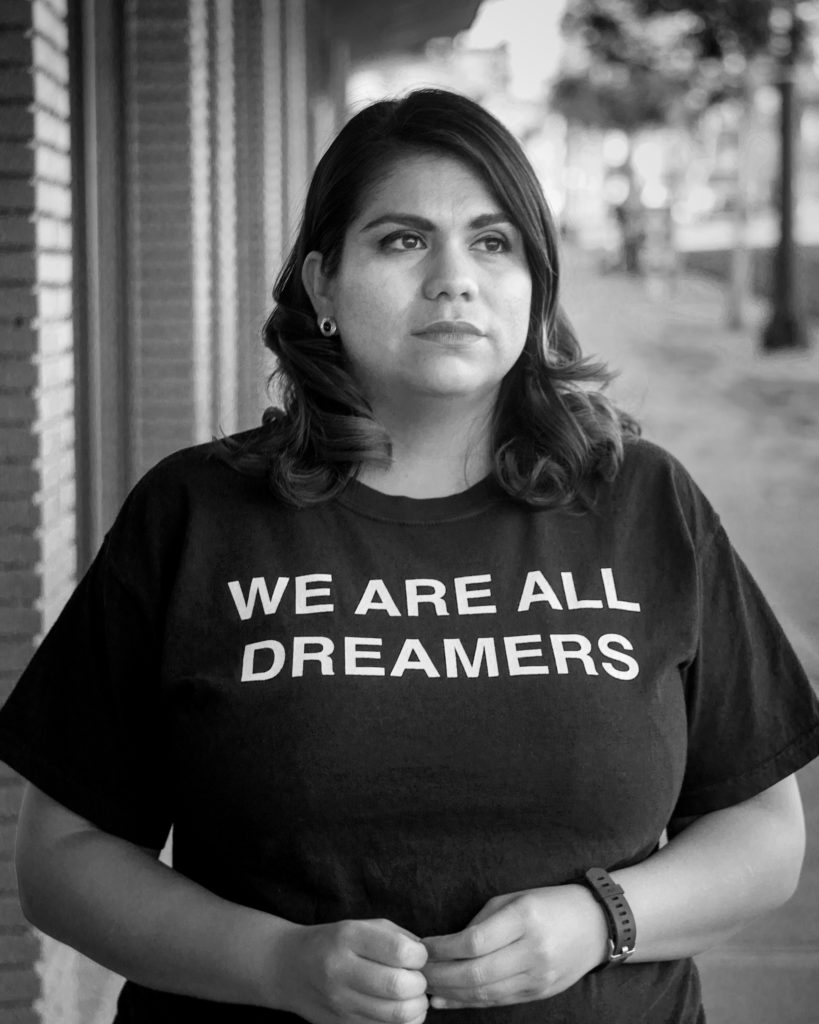 Astrid Silva came to the United States with her mom on June 22, 1992, on a makeshift raft prepared by a "coyote," or smuggler. She was four years old.
The pair managed to cross the Rio Grande and meet her father, who was already in America. The family came from Gomez Palacio, Durango, Mexico, and entered the country without documents.
June 2009 will always be seared into Silva's memory: Her grandmother had died in Mexico, and she couldn't go to the funeral.
That frustration prompted her to write a letter to then-Democratic Senate Majority Leader Harry Reid, the first person outside the Latino community whom Silva had heard talking about undocumented students.
The encounter between the most powerful senator in the country and Silva was one of the most vulnerable moments in her young life. Her ties to her "abuelito" or Grandpa Reid, as she affectionately calls him, have been strong since then.
Silva was one of the earliest DREAMers to go public with her story on the national political scene, and she became one of the most prominent living symbols of the DREAMer movement.  She accompanied President Obama on stage in Las Vegas when he announced an expansion of DACA to DREAMers' parents in 2014, she spoke at the Democratic National Convention in 2016, and she made history earlier this year by issuing the first-ever official rebuttal in Spanish to President Trump's State of the Union address.
Silva graduated from Nevada State College last year. She is also the co-founder of Dream Big Vegas, an organization that will continue helping undocumented young people.
When her DACA application was approved, Silva finally felt like she belonged somewhere, because she had grown up feeling as if she was not from anywhere.
Although having access to college and having a Social Security number and a driver license is something many people take for granted, it was huge for Silva. She felt that at last she was going to be like any other person.
"People just look at the physical benefits," Silva said. "People just say 'OK, you got a car, you are allowed to work,' but when you don't have that your whole life, it really is big."  
One of the first things Silva did when she got a job was pay for an entire school semester, something that was hard for her to do before DACA, since there weren't any government financial aid programs for undocumented students.  
"I appreciated my education a lot more than I think I ever did before," Silva said.
Although her permit doesn't expire until March 2019, Silva said she worries about the younger beneficiaries, who for a short time were able to live a better life thanks to the program.
She also thinks about her own family, who for so many years, has worked very hard to make progress.
"In our American culture when you're 18 you go to college, and you're done with your parents, but in the Latino culture it is very different," Silva said. "You take care of your parents, and that's where it's getting harder for me to think of, you know, my parents are getting older and I am supposed to step up and start taking care of them, but what's gonna happen when we all are undocumented again?"
Although 2017 was the year DACA was cancelled, Silva will also remember it because it brought one of the greatest achievements in her life: She obtained a bachelor's degree in history with an emphasis in pre-law.
Though she completed all of the classes last year, it wasn't until the summer when she was able to get her diploma.
It took her 10 years to be able to hold that degree in her hands, a decade of sweet and bitter moments. She remembers, for example, seeing the immigration enforcement agency recruiting potential employees during a student job fair and hiding because she thought they were arresting undocumented people.
She says she thinks often of other DREAMers who didn't have the opportunity to go to college. Many of these young people had to work to help their loved ones or themselves because their parents were deported, Silva said. Others started their own businesses. Their own children will go to college for the first time.
"I was lucky to get a bachelor's degree, but I know that there's a lot of people that aren't, and that doesn't make them any less valuable than me," Silva said. "If anything, I think DACA is not gonna just affect me as a college student, it's gonna affect all these people that have made their lives and succeed without being able to achieve that."  
Mariana Resendiz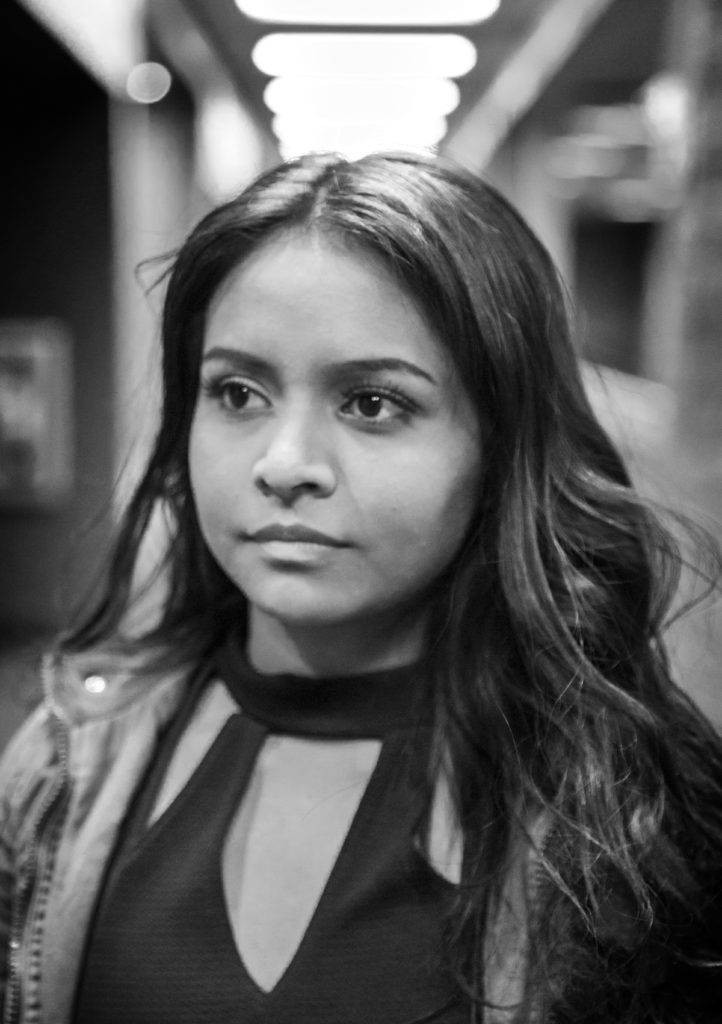 Mariana Resendiz always heeded her father's advice: Work hard in school because education is important.
She was a straight-A student through elementary and middle school, but her freshman year at Advanced Technologies Academy proved to be difficult. Resendiz struggled academically at the magnet school and felt the tug of hopelessness. Why try so hard, she wondered, when she didn't have citizenship and couldn't afford college?
"I was pretty much at the verge of giving up," she said.
Then former President Barack Obama announced the creation of the Deferred Action for Childhood Arrivals (DACA) program in June 2012. By that time, Resendiz already had transferred to Western High School for her sophomore year, but the program's birth instilled in her a sense of optimism. She signed up for honors and Advanced Placement classes at her high school, suddenly hopeful her hard work may ultimately pay off.
When Resendiz's DACA application was approved, she immediately started working at Popeye's. It was another step in a journey symbolizing her parents' dreams for their children in the United States.
Resendiz, the youngest of three siblings, was born in Mexico City. Her parents struggled to earn enough money to buy food, and the family of five lived in a one-room house. So when she was 18 months old, her parents made what Resendiz describes as a heart-wrenching decision: Leave behind their relatives and native country to seek better opportunity in the United States.
This is the part of her immigration story that Resendiz emphasizes repeatedly. The now-20-year-old says she's tired of society often "dehumanizing" undocumented immigrants and portraying them as criminals. Yes, her parents broke a law to come here, she said, but they did so out of love for their children.
"They did what any other caring parent would do for their children," she said.
That's why, in many ways, she felt more sorry for her parents when President Donald Trump ordered a gradual process to discontinue the program that had shielded so many younger people, like herself, from deportation.
"I was devastated, but, if anything, I was more sad about my parents. In a way, they were more affected by it because they worked so hard for me and for my siblings to give us a better life," she said. "With DACA, they felt like they accomplished something and then it was just taken away."
Resendiz said she doesn't dwell on the "what if?" scenarios. For now, she's focusing on her studies as a political science major at UNLV while balancing jobs at a clothing store and restaurant. Her end goal: Attend law school.
She expects to graduate and receive her bachelor's degree in Spring 2018 — the same time her DACA permit is set to expire.
From the Editor
The Nevada Independent
is a 501(c)3 nonprofit. We need help to attain the elusive goal of sustainability. We depend on recurring donations from you, the readers who believe in our mission of nonpartisan, transparent journalism. I know you are busy. I know you have many commitments. But if you would take a moment to
support our work
or bump up your current donation, I would be forever grateful.
Thanks for all of your support.
Best,
Jon Ralston
get our morning newsletter,
The Daily Indy
Thanks to everyone who made our October #IndyGive drive a huge success.
With your help, we raised more than $461,000 and welcomed 397 new donors to The Indy family.
If you are new to The Indy, please take a moment to read more about our nonprofit news venture — and consider supporting our work.
@TheNVIndy ON TWITTER