Laxalt files lawsuit targeting Oxycontin maker for 'massive deceptive marketing campaign'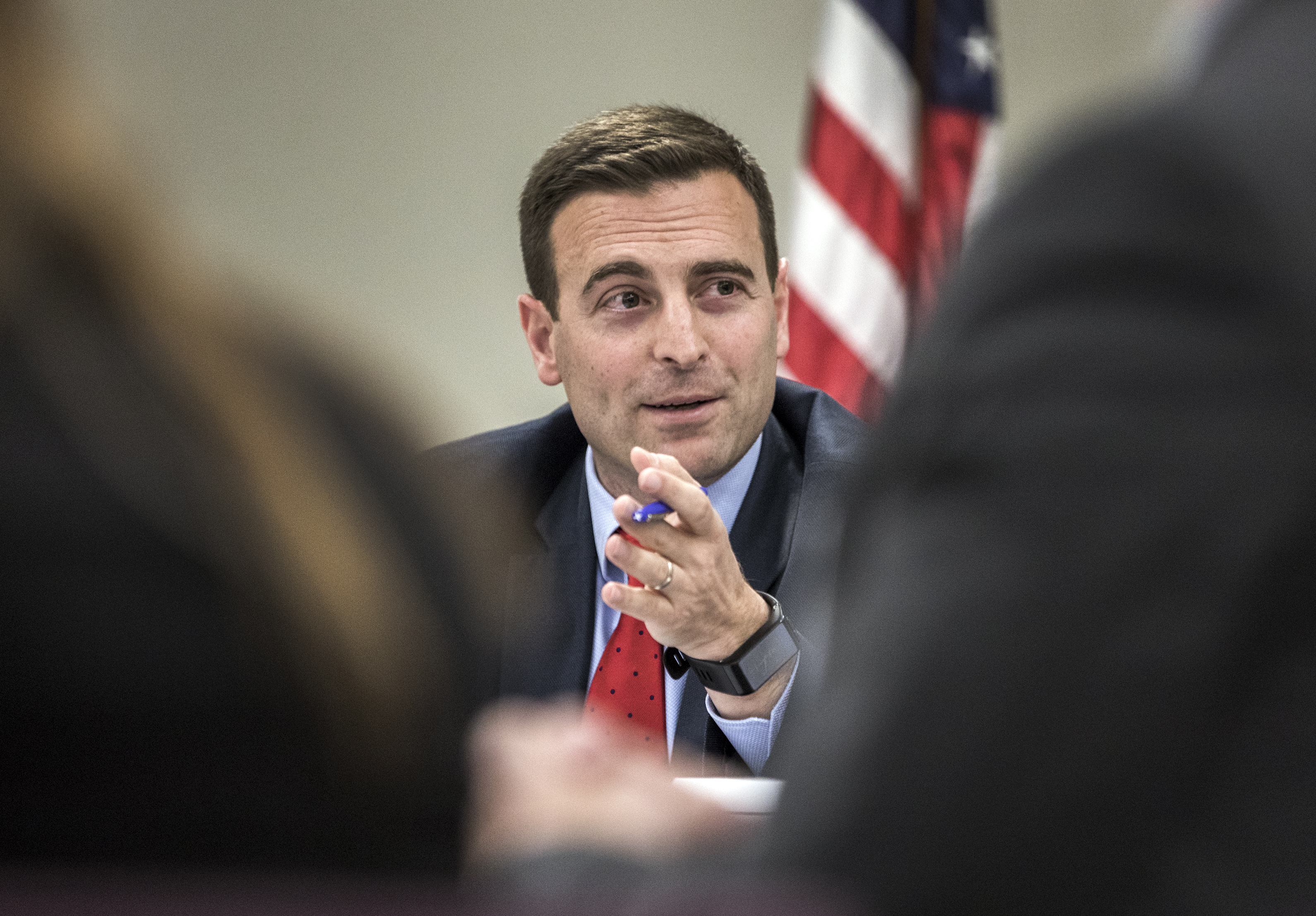 Attorney General Adam Laxalt's office has filed a lawsuit against the maker of the powerful painkiller OxyContin, saying the company "embarked on a massive deceptive marketing campaign that spawned the opioid crisis."
The lawsuit, announced Tuesday at a press conference in Las Vegas and filed in District Court in Clark County, accuses Purdue Pharma L.P. and its affiliates of violating the Nevada Deceptive Trade Practices Act.
"Purdue's deception lined the pockets of its owners and led to the deaths and hospitalization of thousands of Nevadans," Laxalt said in a statement. "Since the release of OxyContin, Purdue has engaged in an extensive, well-crafted and highly targeted deceptive marketing campaign to spread false and misleading messages to health care professionals and patients in Nevada."
Purdue Pharma strenuously denied the allegations.
"We are disappointed that after months of good faith negotiations working toward a meaningful resolution to help the state of Nevada address the opioid crisis, the attorney general has unilaterally decided to pursue a costly and protracted litigation process," the company said in a statement. "We vigorously deny these allegations and look forward to the opportunity to present our defense."
Asked about why he was suing now, Laxalt said "the time is now," adding that a handful of other states "all decided that it was important to file today to continue litigation." The Associated Press reported five other states are expected to file similar suits: Florida, North Carolina, North Dakota, Tennessee and Texas.
"We'll continue to litigate and as with all litigation, we'll always seek settlement," he said.
Among other things, Laxalt's suit alleges the company downplayed the risk of addiction from its products, overstated how long OxyContin would stave off pain and exaggerated the effect of "abuse deterrent opioids" in actually preventing addiction. His office says the state is continuing to investigate other manufacturers aside from Purdue as part of a multistate group, and that the states are engaging in ongoing settlement discussions with Purdue and others.
Nevada has the fourth-highest drug overdose mortality rate, 20.7 per 100,000 residents in 2010, and the state's doctors write 94 painkiller prescriptions for every 100 residents. The CDC counted 619 drug-overdose deaths in the state in 2015.
One of those deaths was that of 33-year-old Reno resident Michael Yenick, whose parents spoke briefly at the press conference. Dr. Robert Rand has pleaded guilty to involuntary manslaughter in a Reno "pill mill" case, admitting that he recklessly prescribed pain pills that killed Yenick.
"We're feeling that there's some sense of justice that's going to be served on Purdue Pharma, for their deceptive practice and their blatant disregard of the opioid epidemic that they're a huge part of," Michael's father, Edward Yenick, said in an interview after the event. "But nothing will bring back the loss of our son."
"For right now, I don't want to see another family go through what we go through every day," added his mother, Cyndi.
Laxalt's suit comes as several Nevada jurisdictions have entered into separate arrangements with private trial attorney firm Eglet Prince to file suit against multiple pharmaceutical manufacturers and distributors, including Purdue Pharma.
Robert Eglet, a partner with the firm, said in an earlier interview that the law firm had set aside $15 million to bring the case forward, and that they would front all of the costs of the suit in return for a percentage fee contingent on them winning the case. He said the firm's lawsuits are being brought on public health grounds, while the attorney general's office can bring legal action using the state's deceptive trade practice law.
Last year, Laxalt warned Reno Mayor Hillary Schieve that participation in a separate lawsuit could "unintentionally undermine" the state's ability to successfully pursue litigation against opioid companies.
Jurisdictions that have entered into an outside counsel agreement with Eglet Prince include Clark County, Reno, North Las Vegas, Humboldt County, Mineral County, Churchill County and  Lincoln County. Laxalt said the municipalities can decide if they want to work with the attorney general's suit or "run a parallel track."
"Today is the first day that we've filed against someone, so prior to that there's not much we could tell people," he said in an interview. "So some felt the need to do something, but now … we're able to discuss this litigation and we're certainly open to collaboration in any way possible."
He said he wanted to ensure local jurisdictions get as much of any payout as possible.
"Sometimes multi-state settlements end up going to states and since the brunt of the opioid epidemic is felt at the local jurisdictions, that to the extent we have control over the settlement, we want to make sure as much of those resources go back to the local jurisdictions," Laxalt said.
This story was updated at 2:45 p.m. on May 15, 2018 to add additional comments from Laxalt and the Yenick family.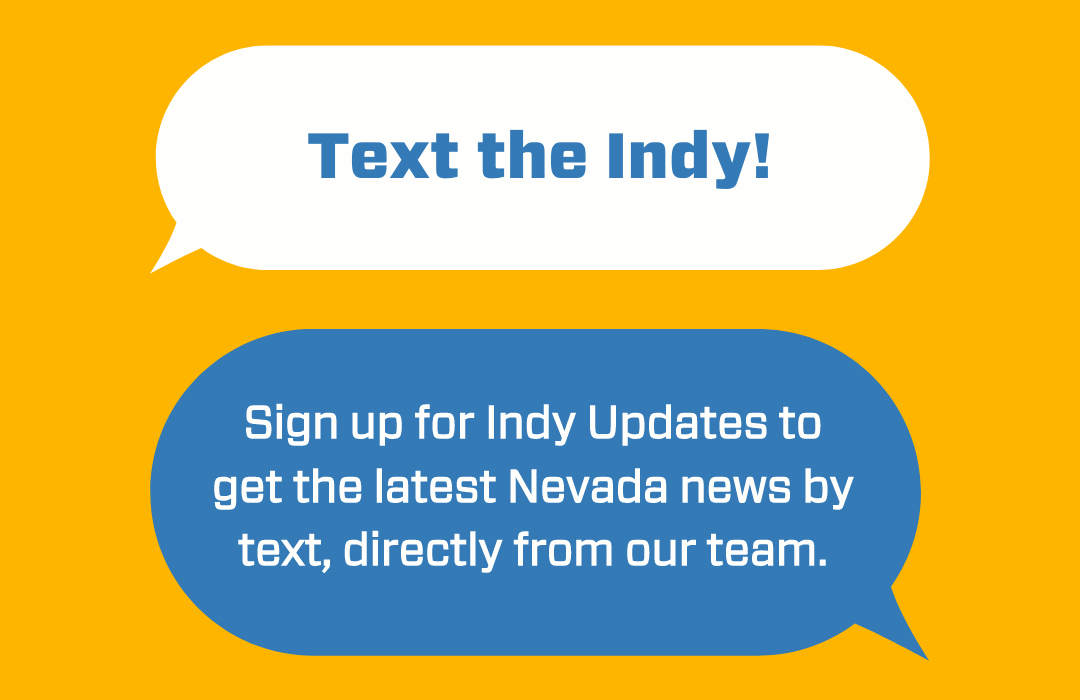 Featured Videos