Laxalt weighs in on gun background check impasse as lawsuit looms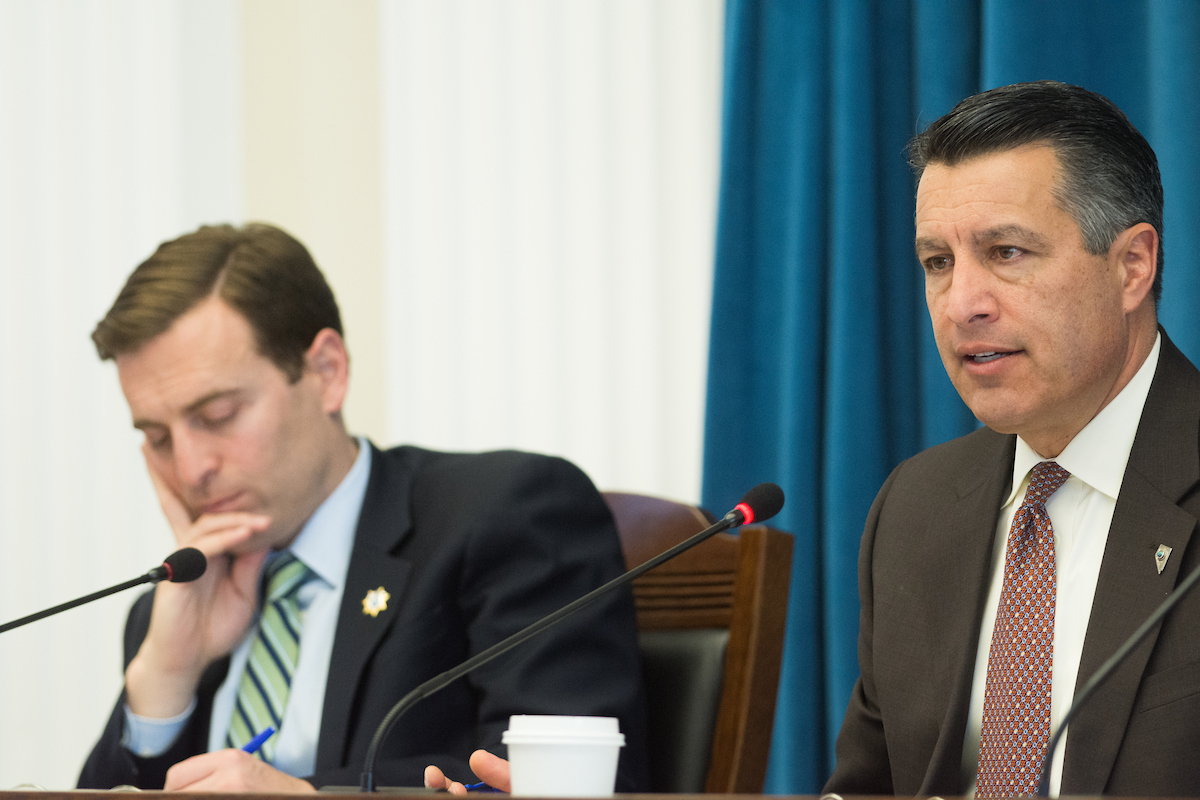 On the same day gun background check proponents filed a lawsuit against him and the governor, Attorney General Adam Laxalt's office said there's a way forward for implementing a stalled gun background check measure — but says a proposal suggested by proponents would be "unique and unprecedented."
Laxalt's office issued a legal opinion on Thursday, upon request of Gov. Brian Sandoval, as the state faces a long-threatened legal challenge over its failure to implement a ballot initiative requiring expanded background checks on private gun sales. The opinion came just hours before the group behind the ballot measure — Nevadans for Background Checks — filed a lawsuit in Clark County seeking judicial clarity and requesting a judge order Sandoval to take action to comply with the law.
Laxalt says the state can make another attempt to ask for the FBI's cooperation in finding a solution to the logistical impasse that led his office to declare 10 months ago that the new law was unenforceable.
"But how many times the State of Nevada should ask the FBI to change its position is undoubtedly a policy choice for the Governor to make, and nothing in the Attorney General's December 2016 opinion suggests that the Governor is legally prohibited from making another request of the FBI or attempting to negotiate a new arrangement," said the opinion, which was signed by Attorney General Government Affairs Bureau Chief Greg Zunino.
The suit, filed on behalf of three volunteers for the ballot question's campaign, alleges that Sandoval failed to act after being given "flawed and incomplete" advice from the attorney general's office over how to implement the law.
Question 1, narrowly passed in 2016, required the vast majority of private-party gun sales or transfers to be done through a licensed firearms dealer and to first undergo a background check. But Laxalt's office in late December said it effectively couldn't be implemented, citing an advisory from the Federal Bureau of Investigation that the agency refused to carry out the ballot measure's requirement that the expanded checks be conducted under the federal government's system as opposed to the state's.
Nevada is one of 12 "Point of Contact" (POC) states that use their own state-based system to run background checks on retail gun sales, as opposed to using the FBI's system. It gained that designation in 1998 through the actions of Democratic then-Gov. Bob Miller.
Attorneys for Nevadans for Background Checks, which backed the ballot question through an expensive, hard-fought campaign, have argued that the approval of the measure means voters mandated that the state switch from a "full" to "partial" POC system. Such a change likely requires action from the governor's office and would mean the FBI assumes responsibility for certain transactions — a practice the group says is happening in nine other states.
The suit alleges that Sandoval never reached out to the FBI after being sent a demand letter from the group that the state change its background check status.
"Governor Sandoval has failed to take any action to confirm Nevada's change to partial status, correct the FBI's inaccurate understanding of the current state of Nevada law, and/or renegotiate Nevada's POC status as the voters were told would be necessary," the suit said.
Sandoval's general counsel, Kathryn Reynolds, sent a letter to Laxalt's office last week requesting further clarification as to whether Nevada can change its background check procedure because the attorney general's earlier opinion did not mention the possibility of operating as a "partial" point-of-contact state. Background check proponents, who noted that both Sandoval and Laxalt opposed their ballot question, said that was unnecessary.
"There is nothing preventing the Governor from reaching out directly to the FBI NICS [National Instant Criminal Background Check System] Section, and no further opinion of the Attorney General is required in order for the Governor to carry out his constitutional obligation to implement the Background Check Act and see that this important public safety law is faithfully executed," the suit says.
Laxalt's new opinion stated that Nevada is free to change its status from a full to "partial" Point of Contact state, but reiterated that only FBI compliance with the state would lead to the policy change being "effective." It also argues with a point raised by Nevadans for Background Checks that other states use "partial" systems to split background check duties between state and federal systems, noting that no other state uses the FBI's system for background checks required by state, rather than federal, law.
"This would be a new arrangement," the opinion reads. "It has no analogy to other 'partial' POC states."
Laxalt's office also raises the possibility of further complications if the state changes its system, and reiterates an argument backed by Sandoval's office that the state checks are more reliable than federal ones.
"Any change to Nevada's system that jeopardizes its current status as a full POC state for all federally required background checks, and all voluntary background checks, would be trading a superior, safer system for an inferior, less comprehensive one," Laxalt's office said.
Sandoval's office didn't immediate say what it would do next, but said in an earlier statement that the governor is "committed" to keeping Nevada a full, not partial, Point of Contact state, given that the state-based system is broader and able to access additional information and data sources compared to the FBI's system — including information on outstanding warrants, arrests, citations and domestic violence protection orders.
Nevadans for Background Checks lawsuit by Riley Snyder on Scribd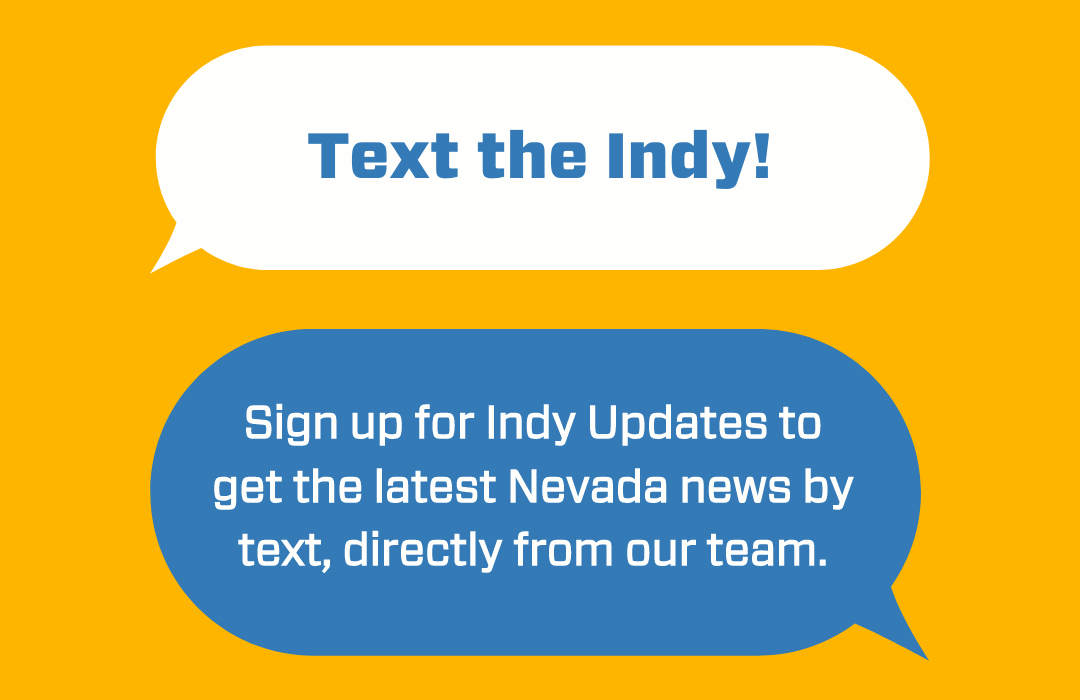 Featured Videos