Legislation to address physician shortage finds bipartisan support from Nevada's congressional delegation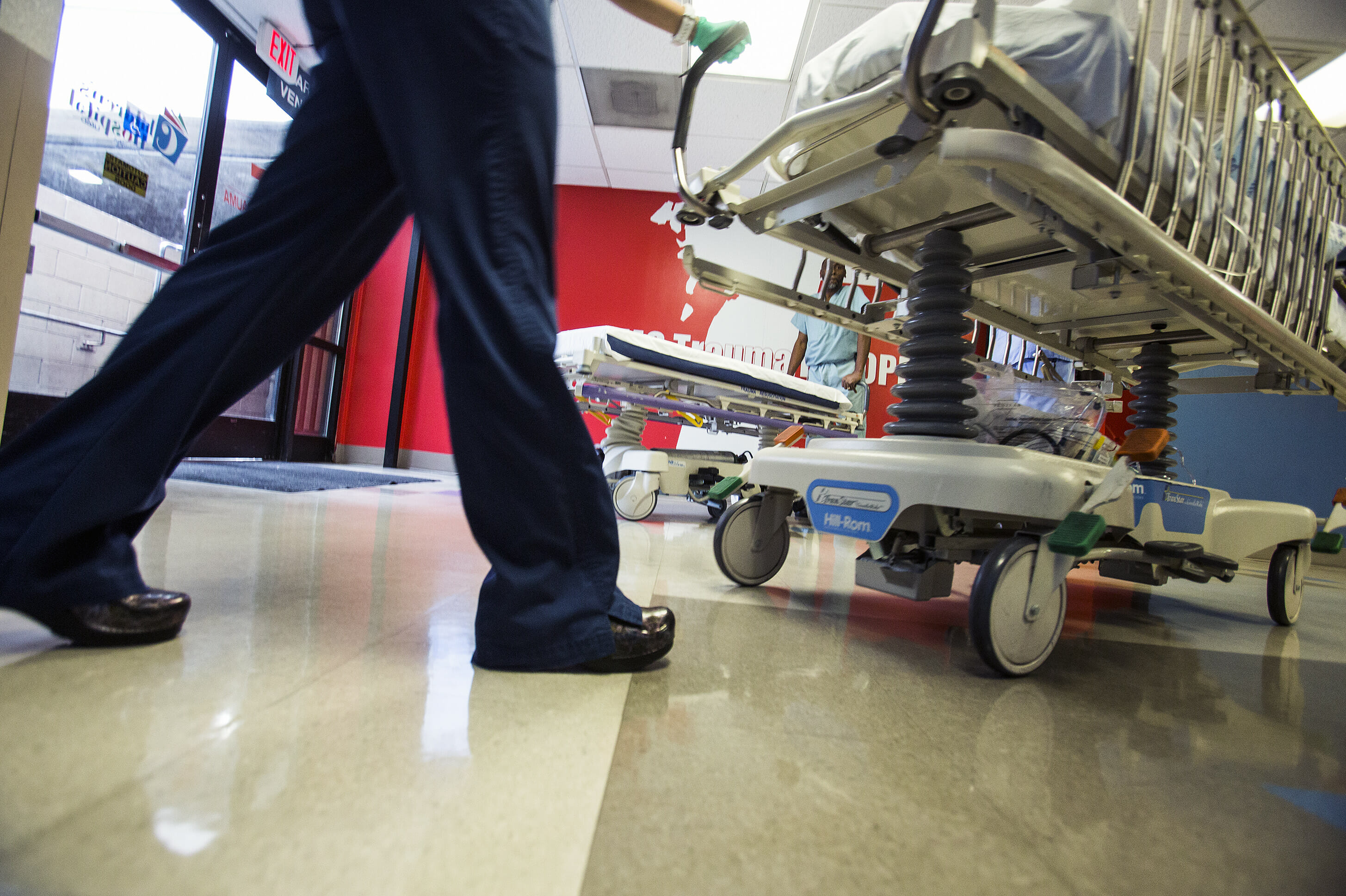 Grappling with one of the worst physician shortages in the nation, members of Nevada's congressional delegation are backing legislation that would add 15,000 medical residency slots at U.S. hospitals across the country.
The bill, sponsored by Democratic Rep. Joe Crowley of New York and Republican Rep. Ryan Costello of Pennsylvania, would increase the number of Medicare-supported graduate medical education residency slots by 3,000 each year for five years, with priority given to teaching hospitals in states with newly opened medical schools, such as the UNLV School of Medicine. Democratic Reps. Jacky Rosen and Ruben Kihuen and Republican Rep. Mark Amodei number among the legislation's 38 co-sponsors.
Republican Sen. Dean Heller introduced a version of the same bill in the Senate, along with Democratic Sen. Bill Nelson of Florida, in June. The legislation has been introduced in the House and the Senate every session since at least 2007 but has never moved forward.
Nevada has long struggled with a shortage of physicians, the product of accelerated population growth and too few opportunities to train and keep doctors in the state. Nevada had 1,982 active primary care physicians in 2015, behind only Mississippi and Utah for states with the fewest number of doctors per capita, according to a report from the Association of American Medical Colleges.
"You know I'm the wife of a physician, a radiologist. He's spent 30 years practicing medicine here … He's seen firsthand what a shortage of residencies has done to our state and how we don't have the number of doctors that we need to have. I hear that every day in my household," Rosen said at a news conference addressing the doctor shortage on Monday. "This new bipartisan legislation is going to increase the number of Medicare-supported medical residencies by 15,000 across the country."
Kihuen recalled a friend who relocated to Nevada after medical school because her family was here but was unable to find a residency program here and ended up going to Duke Medical Center instead to complete her residency.
"That is a very bright doctor that we lost to a very good medical center across the country," Kihuen said at the news conference. "This is the type of situation we are trying to avoid by co-sponsoring this piece of legislation."
In a statement introducing the Senate bill, Heller said the legislation would increase the number of hospital residency positions, particularly in the rural communities, and improve the overall quality of patient care.
"While the number of medical school graduates from Nevada's universities continues to rise, the state does not currently have enough residency positions to keep pace with those graduates in Nevada," Heller said in the statement.
Hospitals that receive additional slots under the legislation would be required to ensure that 50 percent of the new slots are used for a shortage specialty residency program. The bill also gives priority to teaching hospitals that are currently training residents in excess of their cap and those that emphasize training physicians in community-based or outpatient hospital settings.
The bill aims to address a gap in Nevada's physician pipeline. Although UNLV's medical school will churn out its first class of roughly 60 students four years from now, there aren't enough residency programs available in the state to keep them all here, and doctors tend to end up practicing somewhere near where they complete their residency program.
The UNLV School of Medicine is only "one piece of the puzzle," said the school's chief of staff, Maureen Schafer, at the Monday news conference.
"As our students are exited to complete their undergraduate medical education in the next four years, it's only part of that journey. Then after the completion of the four years they then get to pick their sport, or their subspecialty," Schafer said. "Statistics show that when we have those residencies for our future physicians to match into, where they complete those residencies is where they end up becoming those permanent physicians in those communities."
Where other states have 40 medical residencies per 100,000 residents, Nevada has somewhere between 12 and 14, though the number of residencies is on the rise. Earlier this year, Southern Hills Hospital announced that it would accept eight first-year family medicine residents into its inaugural class.
"I am delighted that we have our first class of eight family medicine residents to join us in this adventure because again, as Maureen points out, where you train is most often where you stay," said Dr. Maureen Strohm, director of Southern Hills' family medicine program. "This legislation is very important because we have such a lack of training sites and training positions across the country. We cannot meet the need."
This isn't the first time Nevada's congressional delegation has tried to tackle the physician shortage in the Silver State. In 2015, Republican then-Congressman Joe Heck introduced a bill with Democratic Rep. Kathy Castor of Florida to boost the number of residency positions through partnerships with health providers, though that bill also never moved forward.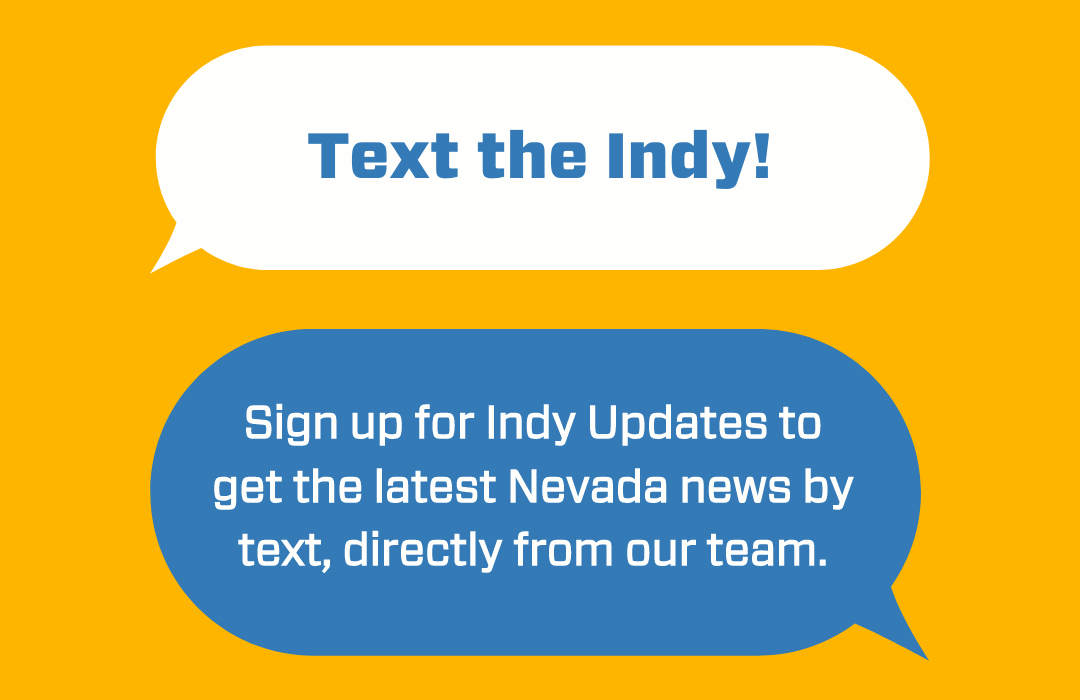 Featured Videos
Comment Policy (updated 4/20/2021): Please keep your comments civil. We reserve the right to delete comments or ban users who engage in personal attacks, use an excess of profanity, make verifiably false statements or are otherwise nasty. Comments that contain links must be approved by admin.