Majority of Nevadans oppose gas stove bans, many want an electric car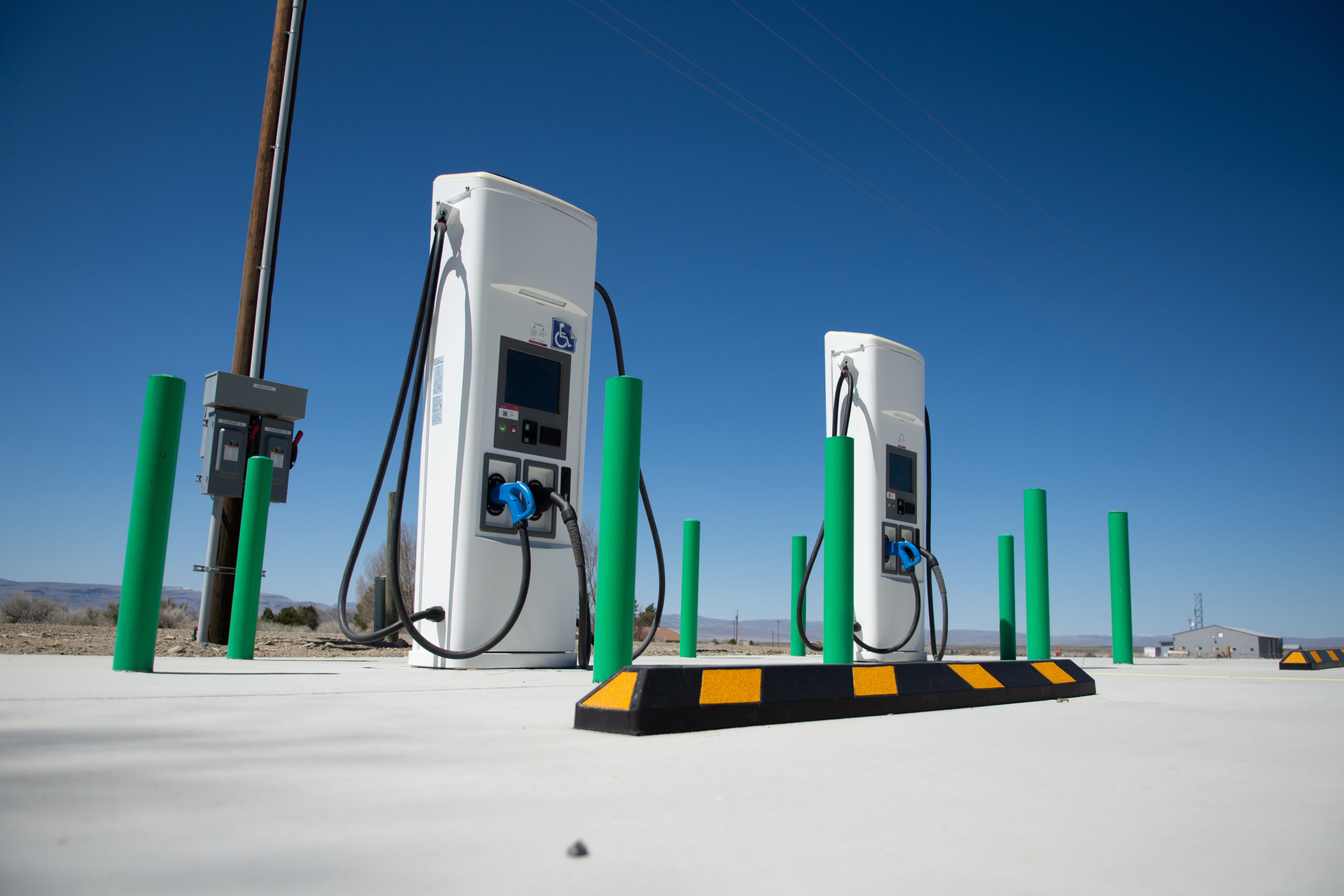 A poll shows a plurality of Nevada registered voters — 39 percent — think Nevada is not doing enough about climate change, though 54 percent of respondents opposed banning gas stoves.
The poll, commissioned by The Nevada Independent / OH Predictive Insights, comes as newly elected Republican Gov. Joe Lombardo did not directly discuss climate change in his State of the State address and appointed a natural gas lobbyist to lead the state's energy efforts.
Respondents said jobs and the economy, followed by education, were their top concerns, though younger voters and liberals put the greatest priority on going green. Overall, however, climate change was not listed as a top concern among seven other major policy areas. Mike Noble, the chief researcher at OH Predictive, said it falls many percentage points below issues such as "shelter, food and security."
Climate action is a significant concern for younger Nevadans — 50 percent of people ages 18 to 34 think the state isn't doing enough on the issue. By comparison, just 34 percent of people 65 and older think the state isn't doing enough.
Republicans who identify as conservatives had the least amount of concern for addressing climate change, with 25 percent of them saying Nevada is doing too much to address it and 41 percent saying the state has the right approach. Seventy-six percent of Democrats who identify as liberals think the state is not doing enough and 15 percent think Nevada has the right approach.
Sixty-one percent of Democrats think the state is not doing enough for climate change compared with 22 percent of Republicans. Thirty-eight percent of Republicans think the state has the right approach compared with 21 percent of Democrats who think the state's actions are correct.
Last month, the Consumer Product Safety Commission's plans to research health risks stemming from gas stoves made headlines, prompting the White House to announce President Joe Biden's disapproval of any ban. The safety agency said it is "actively engaged in strengthening voluntary safety standards for gas stoves" after a recent report revealed 12 percent of childhood asthma cases could be attributed to indoor air pollutants from gas stove use.
Only 15 percent of those polled said they somewhat or strongly support a gas stove ban, and 54 percent said they somewhat or strongly oppose a ban. Nine percent said they were unsure, and 22 percent said they neither supported nor opposed the idea of a ban.
After Biden said he would not support a ban and announced his clean energy plans will include oil and gas, 40 percent of Nevadans are not in support of his approach to the environment, and 47 percent disapprove of his approach to energy. Seventy-nine percent of Republicans are not in support of his energy policies, 72 percent of Democrats approve and 48 percent of independent voters disapprove of Biden's energy strategy.
The Inflation Reduction Act of 2022, introduced by the Biden-Harris administration, includes efforts to encourage citizens to go green and reduce their carbon footprints. Among the incentives are tax credits for 50 percent to 100 percent of the cost of installing new electric appliances in households making roughly $46,000- $67,000 a year. It also includes rebates that cover 30 percent of the cost to install solar panels and storage systems, with no income limitations.
Seventy-nine percent of Republicans disapprove of Biden's approach to the environment; 17 percent of Democrats disapprove. Eighty-two percent of Republicans disapprove of Biden's energy policies compared with 20 percent of Democrats who disapprove.
The online, opt-in survey of 800 registered voters ran from Jan. 30 to Feb. 6. It has a margin of error of 3.5 percent.
Though climate change remains more of a concern for Democrats than Republicans, the poll showed that nearly half of Nevadans would consider buying an electric car as their next vehicle.
Noble said a successful green-friendly policy was likely contingent on developing electric car infrastructure. The Bipartisan Infrastructure Law passed in 2021 includes $5 billion in funding to build a network of electric vehicle charging stations along highways that stretches across all 50 states.
Five years ago, electric cars were more expensive and fewer were manufactured. As prices come down because more car companies are making them, their popularity has risen, he said.
Forty-two percent of respondents said they would consider an electric vehicle when buying a new car compared with 43 percent who would not.
The Nevada Independent is raising $200,000 by Dec. 31 to support coverage of the 2024 election.
Tax-deductible donations from readers like you fund this critical work.
If you give today,your donation will be matched dollar-for-dollar.
Give + Get Matched
Featured Videos