Masks are political theater, not public health solutions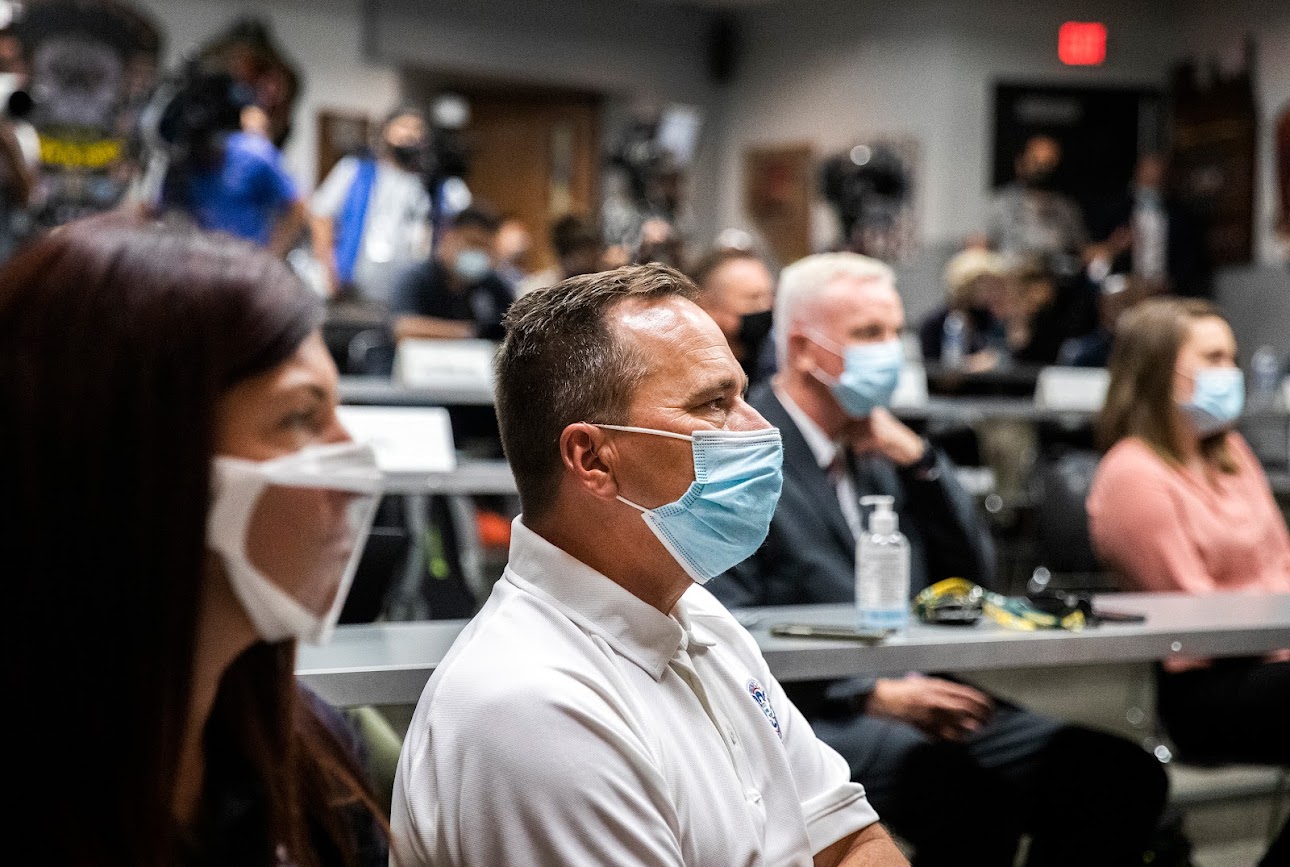 Mask mandates have (kind of) returned to Clark County, Nevada, because… well, because people in positions of power feel politically obligated to look as if they're doing "something" to assuage the concerns of their constituents.
Never mind that the "something" being done is an arbitrary and virtually pointless mandate with no hope of actually rescuing the masses from whatever risks remain from the pandemic. Like many of the COVID protocols that came before it, the partial return to public masking—including for those already vaccinated—is steeped in political theater rather than some scientific approach to dealing with a public health crisis.
Of course, the "something is better than nothing" approach to public health policy makes some political sense, given the recent rise in COVID cases and what Bill Maher described as the panic-porn mentality of the national press.
As a result, the perpetually concerned have clamored for government to "do something" to cauterize what is perceived as a never-ending escalation of risk as new variants appear on the horizon—despite the fact that, for most American adults, the ability to virtually eliminate any remaining risk posed by COVID's declining lethality is already well within their own power: They need only to get vaccinated.
Vaccinated individuals face significantly less risk from COVID and its recent variants. In fact, more than 99 percent of recent deaths, and more than 97 percent of hospitalizations, have been unvaccinated individuals—which seems to be a pretty good indication that vaccines are not only highly effective, but far more useful in defeating the virus than any mask mandate or government lockdown.
Not only are the fully vaccinated more likely to avoid hospitalization or death, but there is clear evidence that they aren't even likely to act as asymptomatic carriers of the virus—meaning a vaccine does far more good for both the vaccinated and those around them than any mask or face covering ever could.
Which is precisely why the mask mandate is such a transparent attempt to provide the visual equivalent of a comfort blanket for the perpetually concerned, rather than actually slow the spread. Masking the vaccinated—who are least likely to contract or spread the virus—is nothing more than an exercise in mandating the public performance of security-theater. (And that's to say nothing of the fact that the mandates apply only to workers—rather than to the thousands of unmasked patrons and customers who might move through the exact same space on any given day.)
As the Los Angeles Times recently reported, such mandates aren't about doing what is clinically or scientifically efficacious—it's about signaling to those members of the public who still worry. "In essence, [policymakers] hope requiring everyone to wear masks indoors will force the unvaccinated to do so, giving them more protection," reported the Times on Los Angeles' recent reintroduction of a mask mandate.
In other words, it's a live-action display of forced propaganda masquerading as public health policy. Unfortunately, such propagandistic guidance from government agencies have become a staple of the pandemic.
From the beginning, public health officials, government authority figures and various public agencies have seemingly been on a quest to discredit themselves by pushing an agenda rather than merely distributing facts. Remember, the CDC was against the use of masks before it was in favor of them. And, later, they manipulated their guidance on school closures to appease the politically connected teacher unions—despite long standing scientific evidence that schools are not significantly risky locations.
And let's not forget Gov. Sisolak's assertion that live entertainment was somehow so mortally dangerous it needed to be banned, but enjoying live "background music" while dining was a perfectly acceptable level of risk for members of the public—as if the virus was somehow concerned with whether a cover-charge had been collected at the venue's entrance.
The arbitrary nature of such mandates and behavioral restrictions (predictably) eroded the authority of the very public officials giving guidance. Is it, therefore, really so surprising that a large chunk of the population has decided to take vaccine recommendations decidedly unseriously? Unfortunately, in an era of political propagandization and declining trust in institutions, it has proven more difficult than expected to get people to embrace the single most effective method of defeating the virus.
As it turns out, Nevada's Vaccine Lottery wasn't exactly the winning idea (or even the "less-dumb" idea) it originally appeared to be—especially given the decidedly "rigged" feeling of the award ceremonies.
Many critics might like to blame the willful ignorance of some anti-vaxxers, or a Trumpian contrarianism for the lack of vaccination—however, the truth is that many people willfully resisting the vaccine are doing so for far more complex reasons than having been swayed by a Facebook post shared by their conspiracy theorist uncle.
The self-immolation of public health authorities might just be a significant factor in the widespread hesitancy to vaccination. After all, it seems hard to imagine that the high percentage of African Americans who have refused the vaccine have done so because some right-wing conspiracy theorist on Twitter alleged it is Soylent Green's pharmaceutical counterpart. As it turns out, government has provided plenty of reasons for citizens to distrust its recommendations—which is not good news during a public health crisis.
Additionally, in a free society, not everyone is going to make the decisions that are best for their own self-interest. Just as people continue to smoke cigarettes and eat processed gut-bombs from fast food restaurants, many will (unwisely) refuse to vaccinate themselves against a virus that has caused a worldwide meltdown.
To be sure, not all unvaccinated people wish to be so. Health and other complications have forced some to skip the vaccinations—and for these exigent circumstances, targeted accommodations should be made. But telling these special at-risk individuals that they'll somehow be safe because the blackjack dealer is once again wearing a mask, is both disingenuous and dangerous should the at-risk person actually believe such nonsense.
At some point, beating COVID—and all of its variants—comes down to we, as individuals, making individual choices… not politicians flexing their regulatory muscles as a way to signal to the concerned masses that they are "doing something" on our behalf.
The latest mask mandates, like many of the nonsensical orders issued before it, have been implemented for the political benefit of those in charge—not for the security of those who might still face the risks associated with a lingering pandemic. 
Michael Schaus began his professional career in the financial sector, where he became deeply interested in economic theory and the concept of free markets. Over a decade ago, that interest led him to a career in policy and public commentary—working as a columnist, a political humorist and a radio talk show host. Today, Michael is director of communications for the Nevada Policy Research Institute and lives with his wife and daughter in Las Vegas. Follow him on Twitter at @schausmichael.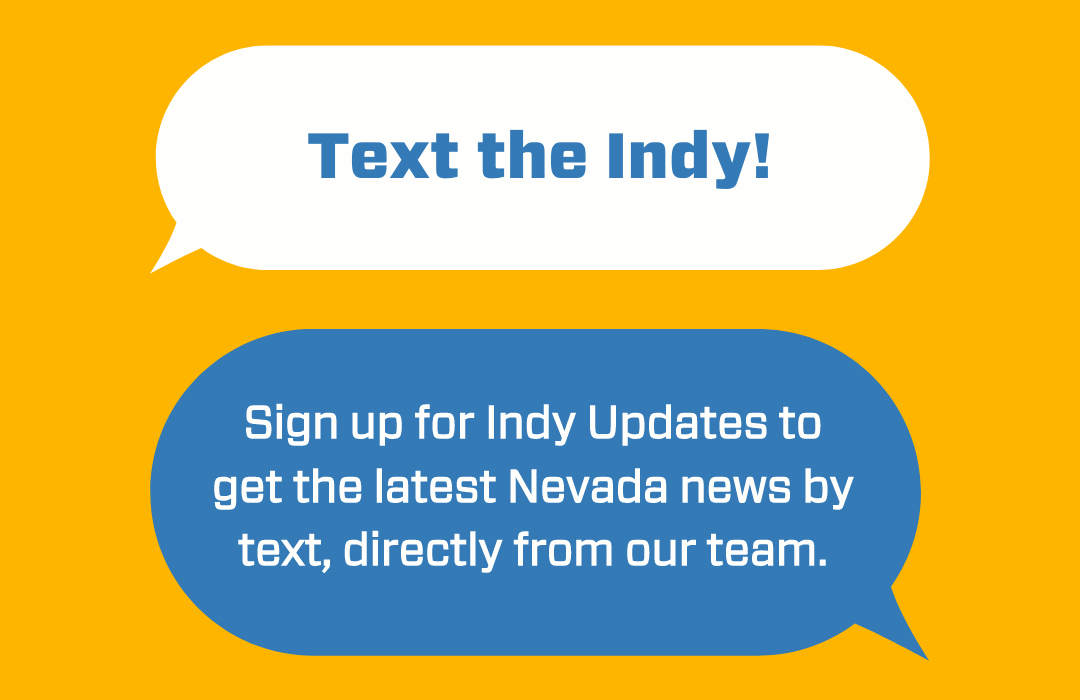 Featured Videos
Comment Policy (updated 4/20/2021): Please keep your comments civil. We reserve the right to delete comments or ban users who engage in personal attacks, use an excess of profanity, make verifiably false statements or are otherwise nasty. Comments that contain links must be approved by admin.