Republican senate candidate Danny Tarkanian, right, embraces his son Jerry while his wife acknowledges supporters during his kick off campaign rally on Saturday, Aug. 19, 2017. (Jeff Scheid/The Nevada Independent)
McConnell-linked Super PAC launches new ad targeting Tarkanian
February 2nd, 2018 - 10:08am
A Super PAC closely aligned with Senate Majority Leader Mitch McConnell is launching a new digital ad targeting Republican Senate candidate Danny Tarkanian over a series of loans and money transfers between his charity, a business and his 2012 congressional campaign.
The ad, entitled 'Whiteboard,' is the Senate Leadership Fund's latest foray into the Nevada Senate primary after it had pledged in August to spend seven figures defending Sen. Dean Heller, widely considered one of the Senate's most vulnerable incumbents. The group spent $14 million in Nevada's 2016 U.S. Senate race.
The 85-second ad primarily consists of a slightly edited Channel 8 news segment by political reporter Steve Sebelius, detailing a complex financial transaction during which Tarkanian loaned $40,000 from his charity, the Tarkanian Basketball Academy, to a personal business, then to his personal account, and then to his campaign account. Tarkanian transferred the money back to himself several days later, and used it as part of a $300,000 mortgage payment to avoid a foreclosure on his home.
Tarkanian has strongly pushed back on the story, saying the story was "grasping at straws" and that the loan made by the charity was paid back with interest.
The ad is set to run on social media, search ads and on websites.
INDY FAST FACTS
Danny Tarkanian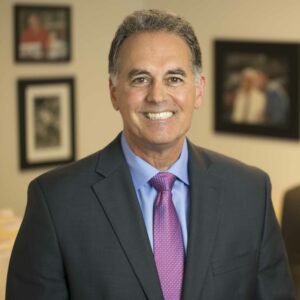 Job:
Businessman
Party:
Republican
In current office:
None
Birthdate: Dec. 18, 1961
Education:
University of Nevada, Las Vegas (B.A.)
University of San Diego (J.D.)
Other public offices held: 
None
Total Donations: $3,443,619 (8/18/04-5/23/18)
Top Donors:
Danny Tarkanian $528,440
Stations Casino $74,550
Las Vegas Sands Corp $38,900
Domain.com $26,600
Maloof family $18,000
INDY FAST FACTS
Dean Heller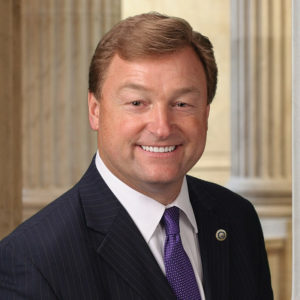 Job:
U.S. Senator
Party:
Republican
In current office:
2011-present
Birthdate:
May 10, 1960
Education:
University of Southern California (B.A.)
Other public offices held:
Member of the U.S. House of Representatives Nevada's 2nd Congressional District (2007-2011) Nevada Secretary of State (1995-2007) State Assemblyman (1990-1994)
Total donations: 
$24,223,634
 (1/1/05-5/23/18)
Top donors:
Station Casinos $117,900 Votesane PAC $92,000 MGM Resorts International $74,500 Blackstone Group $48,400 Capital Group $38,800 Credit: Center for Responsive Politics
From the Editor
The Nevada Independent
is a 501(c)3 nonprofit. We need help to attain the elusive goal of sustainability. We depend on recurring donations from you, the readers who believe in our mission of nonpartisan, transparent journalism. I know you are busy. I know you have many commitments. But if you would take a moment to
support our work
or bump up your current donation, I would be forever grateful.
Thanks for all of your support.
Best,
Jon Ralston
get our morning newsletter,
The Daily Indy
Stars & Struggles
Take a peek into today's education world through the lens of Sunrise Acres Elementary School in Las Vegas.
@TheNVIndy ON TWITTER