Meet the Hansens: Republican assemblyman announces for Senate; his wife will pursue his seat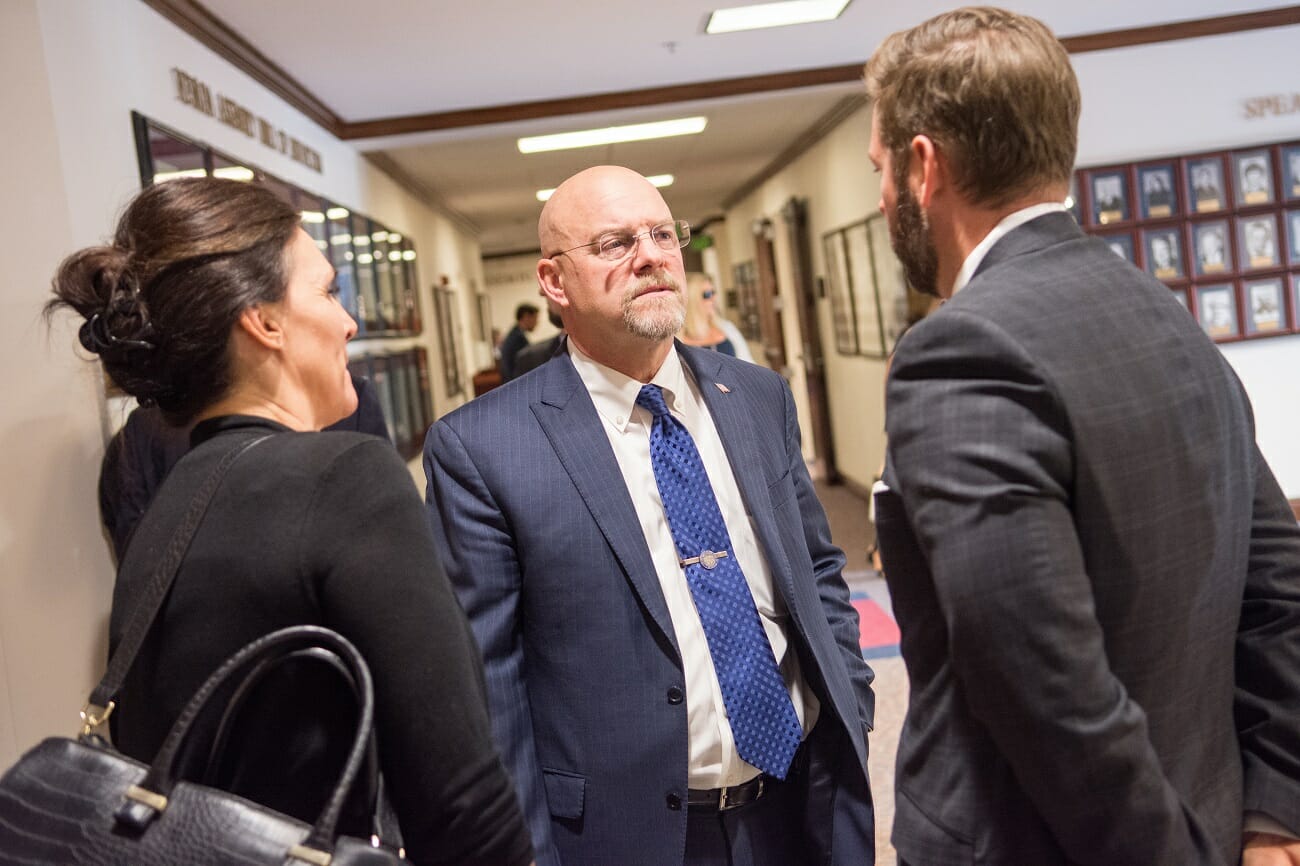 Assemblyman Ira Hansen and his wife Alexis Hansen celebrated their 37th wedding anniversary on Wednesday not with traditional gifts of alabaster but by announcing their respective candidacies for state Senate and Assembly.
The four-term Republican assemblyman from Sparks said Wednesday morning that he would run to replace retiring Republican Sen. Don Gustavson in Senate District 14 instead of seeking re-election. A little more than a half hour later, Alexis Hansen announced that she would run to replace her husband in his Assembly District 32 seat. (Announcing on the day of their anniversary was completely by chance, she said.)
A conservative firebrand, Ira Hansen is known for going against the grain at the Legislature, voting "no" on several high-profile proposals backed by Republican Gov. Brian Sandoval and the vast majority of his party, including those to raise and extend $1.1 billion in taxes and give hundreds of millions of dollars in tax breaks and incentives to attract electric car company Faraday Future and the Raiders football team to Southern Nevada. (Notably, he voted in favor of a $1.3 billion tax package to bring Tesla to Northern Nevada.)
That contrarian nature has also landed him in hot water, such as when he was ousted as the incoming Assembly speaker after it came to light that, as a newspaper columnist, he had made racist comments. He later apologized and said that the comments were taken out of context.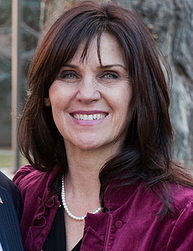 Alexis Hansen, meanwhile, is a co-owner of Hansen & Sons Plumbing, former vice president of the Sparks Republican Women and a mother of eight and grandmother of 15 with her high school sweetheart. She describes herself as having "political tendencies" and an active interest in campaigns, and, though she previously debated running for school board, this will be her first bid for public office.
"Not that I would never run for office, but this opportunity presented itself. The question in my mind is why wouldn't I? I'm at a season in my life where the youngest is leaving for college in August. We're empty nesters," Alexis Hansen said, reached before the two went into a showing of "Dunkirk" for their anniversary. (Her husband called a Nevada Independent reporter after the movie.) "After living through 2015, well, at least I'd be a Republican vote I could count on to vote like a Republican."
The assemblyman was initially interested in Gustavson's seat in 2010, but the two lawmakers made an agreement that Gustavson would run for Senate and Hansen could run for his vacant Assembly seat. When there were rumblings earlier this year that the assemblyman might challenge Gustavson in a Republican primary, the two talked and agreed to sort it out after the legislative session.
"It was mentioned, and we talked about it a little bit," Gustavson said. "I said we would talk about it after session is over. If he wanted to run against me it was his right to do so, but I said let's not talk about it now, let's wait until after session."
Hansen said when the rumor started circulating he went and talked to Gustavson, laughed and agreed to talk about the senator's plans for the future when the session was over.
"I would not have run against Don," he said.
But when Gustavson, who also served in the Assembly for 10 years, announced late last month that he would not seek reelection, he said that Hansen was one of the first to know. Still, although Gustavson said he's not aware of any other Republicans interested in throwing the hat in the ring, he doesn't plan to endorse anyone until he sees who all the candidates are.
"As far as endorsements go, I very rarely endorse in the primary, I've only done that a few times," Gustavson said. "Sometimes it's come back to bite me."
During the legislative session, Republican Senate Leader Michael Roberson promised that the Republican caucus would stand with Gustavson if Hansen attempted to challenge him in a primary, saying "if Ira thinks he's going to take on Don, he better be prepared to take on all of us."
Asked whether the caucus would support Hansen with Gustavson retiring, Roberson was more measured in a statement Wednesday.
"The filing deadline for office is in March of 2018. We are currently in August of 2017," Roberson said. "The Senate Republican Caucus has made no decision at this early date as to whether we will make endorsements in any open seats much less who those endorsed candidates will be."
But the Senate Republican Caucus did not wait until the filing deadline in 2015. They endorsed Sen. Heidi Gansert in mid-September 2015 after she announced her bid and gave the nod to Carrie Buck, who was challenging Democratic Sen. Joyce Woodhouse, in mid-October 2015.
But Hansen said that he isn't worried about talking to leadership and getting the support of the Senate Republican Caucus and is instead focusing on his own district.
"I don't think there's any mystery. Everybody knows that I have aggressively opposed what Mike Roberson and (Republican Assembly Leader) Paul Anderson and Brian Sandoval have done," Hansen said. "They did everything possible to undermine the conservative movement of the Republican Party, and we really got crushed in the last election cycle."
Though he hasn't heard about anyone else being interested in running for the seat, Hansen said it wouldn't surprise him if the moderates in the Senate recruited someone to run against him.
"Undoubtedly the establishment would love to get someone in, but I think I would do very well in my district," Hansen said. "I've served honorably, I've kept my word. If they want to spend a lot of money to take me out, that's up to them, but my gut tells me that I would be the logical frontrunner at this point."
If there is a competitive race in either district, the primary will likely be the toughest fight as both districts are solidly red and the Republican candidate should have a smooth path to victory in the general election. Ira Hansen won the 2014 general election with 72 percent support and coasted to victory unopposed in 2016; Gustavson won the 2010 election with 58 percent support and 2014 with 70 percent.
The Assembly district is nested inside of the Senate district, with both covering vast portions of the state including all of Esmeralda, Humboldt, Lander, Mineral and Pershing counties and parts of Washoe and Nye counties.
Ira Hansen said that his wife will do a much better job than him at getting along with people while advocating for conservative values.
"Every time I go to an event and she's there, she ends up being the star. One guy said, 'We didn't know you had a secret weapon,'" Ira Hansen said. "I think you'll find that the more she circulates, more people who will love her, she's very committed as far as being a conservative but she's very compassionate and diplomatic."
Alexis Hansen said the largely rural Assembly district is a good fit for her — though she's a city girl, she said, she has a passion for the rurals. Her Nevada roots date back to the 1890s when her great-grandfather was the sheriff of Lincoln County and her grandfather was the superintendent of mines. Her father was also the youngest county clerk elected in Lincoln County and went on to be the district attorney in Esmeralda and Eureka county for 30 years.
"It's in my blood," Alexis Hansen said. "I'm a city girl, I live in the urban area, but I certainly have a love and a desire to represent the rurals well."
She listed education as one of her top issues, saying she's "sorely disappointed" that the state's stalled Education Savings Accounts program wasn't funded during the 2017 session. She also said she supports less taxes, more individual responsibility and less government and opposes abortion.
"Ira and I have laughed about it. Everybody probably thinks we're all going to be on the same page, and we won't necessarily. He respects that I'm an independent thinker, and I don't just march in lockstep to what Republicans say and do," Alexis Hansen said. "There's a joke in the family, it's like, if you got ahold of Ira's phone and if you looked at texts during the session you would see where he got his marching orders — or I would be saying, 'What? What? You voted yes? What?'"
She said that she and her husband sometimes disagree on states rights issues on a national level and that she disagreed with him on some bills during the session, though she couldn't point to any particular examples. She described them as having "a lot of the same value systems" with "enough differences to keep it interesting."
If elected, she would be at least the sixth Nevada assemblywoman to succeed her spouse in office. Five assemblywomen were appointed to their husbands' seats upon their illness, resignation or death. Two of them, Assemblywomen Dawn Gibbons and Geraldine Tyson, were later elected in their own right. Assemblywoman Karen Hayes campaigned for her husband's old Assembly seat in 1974 without being appointed to the seat after he was appointed to the District Court.
Republican Assembly Leader Paul Anderson, who has often butted heads with Hansen, declined to comment about whether the caucus would endorse Alexis Hansen for the District 32 seat, saying it was too early in the election process.
The Nevada Independent is raising $200,000 by Dec. 31 to support coverage of the 2024 election.
Tax-deductible donations from readers like you fund this critical work.
If you give today,your donation will be matched dollar-for-dollar.
Give + Get Matched
Featured Videos