Metro lobbyist: Las Vegas police will pull back on handing low-level offenders over to ICE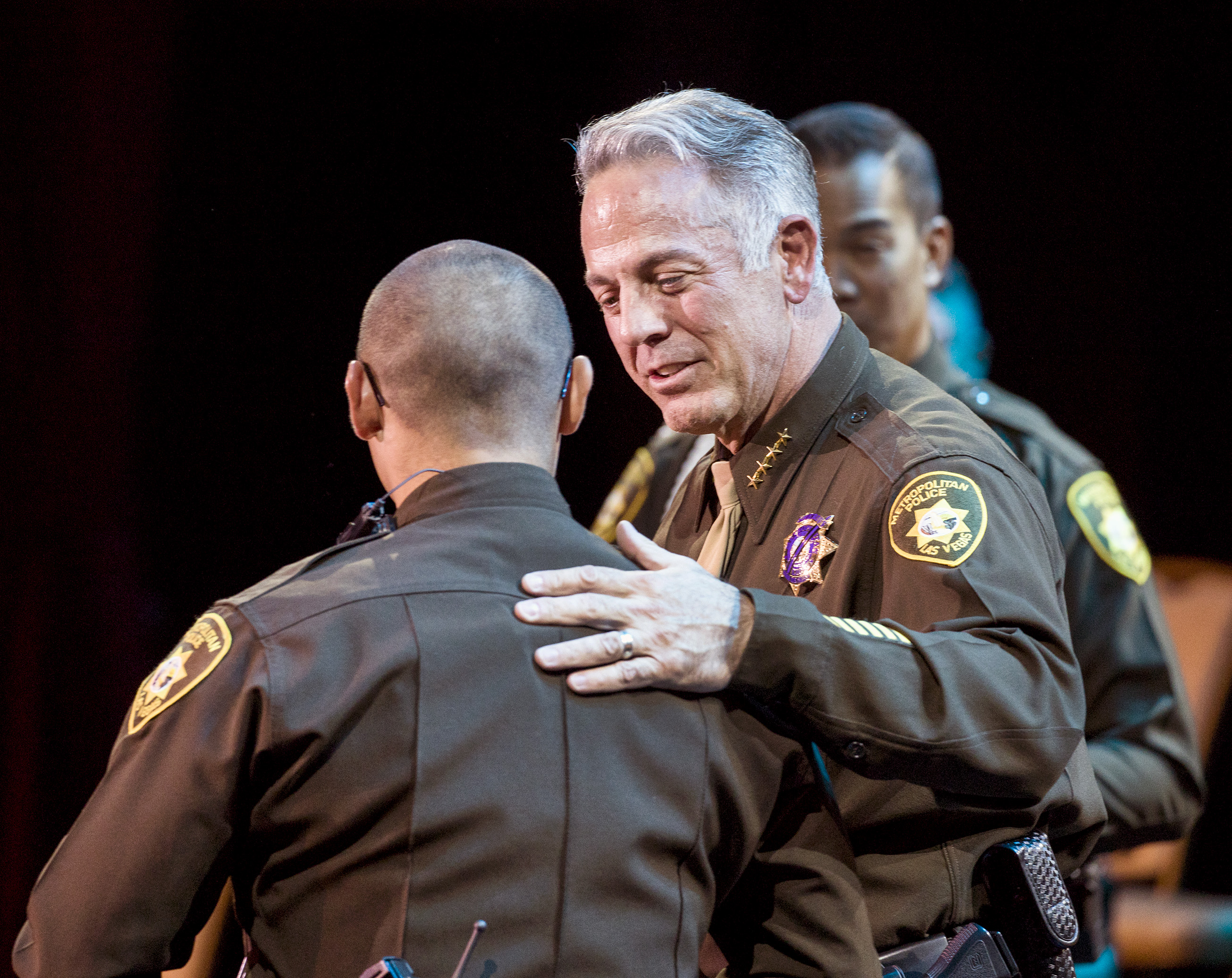 A lobbyist for Las Vegas police says the department is changing its policy so people arrested for low-level offenses are not as easily swept up into the custody of federal immigration enforcement officers.
Las Vegas Metropolitan Police Department lobbyist Chuck Callaway told lawmakers on the Assembly Judiciary Committee on Friday that Sheriff Joe Lombardo has directed the jail to implement new procedures related to its 287(g) agreement with Immigration and Customs Enforcement. Under that agreement, Metro officers in the jail screen anyone who is booked to see if Immigration and Customs Enforcement (ICE) wants them and will hold the person past the time he or she might otherwise be bailed out to give ICE time to take custody of the person.
"When the sheriff goes out and we go out in the community, we constantly hear these stories that you know, we've got a family that now is separated because of a very small thing like a traffic warrant," Callaway said in an interview. "And so I think the sheriff has listened to that and he's taken that to heart and it's an effort to ensure that that's not occurring."
Callaway's comments to the committee came the day after activists held a press conference in front of Metro headquarters denouncing the 287(g) program and calling the department complicit in the deportation machine. They have a pending public records request on the cases of people detained through the partnership with the federal government.
Callaway said he was not sure whether the policy has been formalized in writing. He said the department will no longer notify ICE if it has an immigrant who is in jail solely for a low-level traffic or misdemeanor offense and does not have a significant criminal history, or will no longer put a "detainer" on them that involves the jail holding the person for a period of time to allow ICE to pick them up.
Assemblyman Edgar Flores told The Nevada Independent he is working on a bill that would set priorities for when jails detain immigrants for ICE through the 287(g) agreement.
Callaway said he does not think the change will trigger a "sanctuary" designation in the eyes of the federal government — something that Nevada jurisdictions have feared because of the possibility it would prompt the government to revoke grant money.
"I think this step is very low-level and it's ensured on balancing justice, making sure that someone who has no significant criminal history and has committed a minor traffic violation doesn't get sent out of the country based on that, solely, versus the person that poses a threat to public safety," Callaway said.
Although the department screens immigrants once they are in jail, Callaway told the committee that his agency does not do immigration work in the field — in other words, it does not have police officers looking for people in the community based on their citizenship status. But he didn't rule out the possibility that officers might sometimes treat small crimes more severely on suspicion that a person is in the country illegally.
"Now obviously, can I tell you that it could not possibly happen where someone would say, 'Hey, I don't think you're in the country legally, you have a minor violation, you jaywalked and you know, I'm going to take you to jail for that because I want to see you deported?'" he said during the hearing. "OK, could that happen? Yes. But under these new policy changes that the sheriff has implemented, if that person is subject to a very minor traffic violation or something like jaywalking, the sheriff has now directed a policy be drafted that we do not detain those folks for ICE."
Comment Policy (updated 4/20/2021): Please keep your comments civil. We reserve the right to delete comments or ban users who engage in personal attacks, use an excess of profanity, make verifiably false statements or are otherwise nasty. Comments that contain links must be approved by admin.