More than 75 groups call on Sisolak to avoid reliance on sales tax, promote anti-racist policies while addressing budget shortfall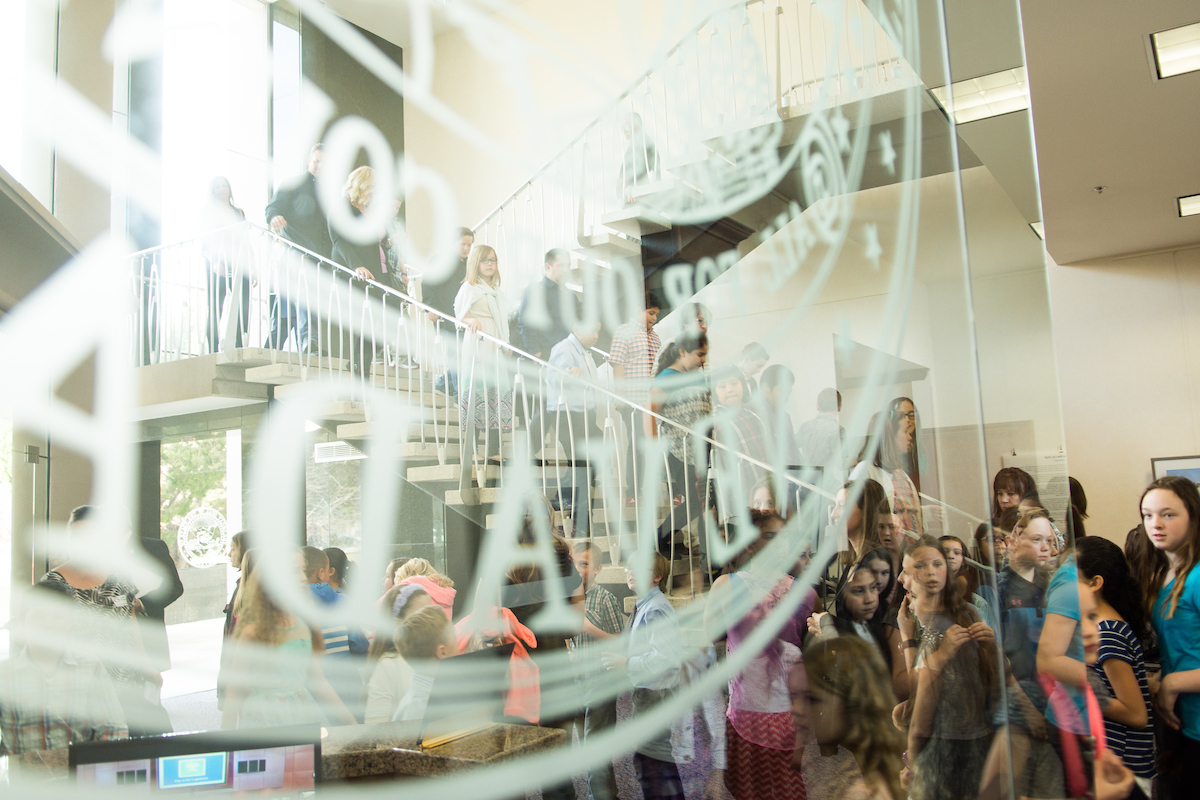 A large group of progressive and nonprofit organizations is asking Gov. Steve Sisolak and lawmakers to consider racial equality and lower-wage earners when they decide on budget cuts and possible tax increases.
The letter, sent Monday, is signed by more than 75 organizations and individuals including several unions, the Nevada Homeless Alliance and the Children's Advocacy Alliance. It argues that the pandemic has underscored how racism and bias are embedded in the country's health, social and economic systems.
"We urge the Governor's office and the legislature to review each and every proposed cut through a Diversity, Equity, and Inclusion lens," the letter says. "Going forward, we urge the state to work towards aligning budgets and policies to reflect a more equitable and inclusive approach for all communities and an economic recovery that extends to all people regardless of race."
Specifically, the coalition is asking state leaders to "advance long term anti-racist and equitable policies to dismantle persistent racial, gender, and economic inequities and other barriers that non-dominant groups and identities experience."
The group is also giving its blessing to discussions about raising taxes as a way to avoid harsh cuts.
"The letter demonstrates the overwhelming support the Governor and Nevada State Legislature have to review and raise revenue in an effort to reduce the negative impacts budget cuts would have on our most vulnerable," Jared Busker, interim executive director of the Children's Advocacy Alliance, said in a statement.
But the coalition is discouraging reliance on "regressive" taxes such as the sales tax that are borne disproportionately by low-income people.
The letter says that Nevada is ranked by the nonpartisan Institute on Taxation and Economic Policy as having the fifth most unfair tax system in the country, with the lowest 20 percent of wage earners paying more than 10 percent of their income in taxes and the top 1 percent paying just 2 percent of their income in taxes. Nevada does not have a personal income tax, so excise and sales taxes paid by all consumers regardless of income drive much of the imbalance.
"We encourage the review of progressive revenue options that levy taxes on those who can afford to pay and do not disproportionately harm lower-wage earners," the coalition said.
Nevada is facing down massive budget cuts after ordering non-essential businesses to close for months in an effort to curb the spread of COVID-19. The state is using reserve funds, budget cuts and furloughs of state employees to help close a budget shortfall of about $900 million in the current fiscal year and a projected $1.3 billion in the coming fiscal year.
Letter to Gov. Sisolak - Raising Revenue by Michelle Rindels on Scribd
Updated at 4 p.m. on June 15, 2020 to add comment from Busker.
The Nevada Independent is raising $200,000 by Dec. 31 to support coverage of the 2024 election.
Tax-deductible donations from readers like you fund this critical work.
If you give today,your donation will be matched dollar-for-dollar.
Give + Get Matched
Featured Videos