Danny Tarkanian, Republican candidate for Nevada Congressional District 3, during an interview on Wednesday, April 11, 2018. (Jeff Scheid/The Nevada Independent)
National Republicans abandon Tarkanian, go all in for Hardy
August 31st, 2018 - 1:47pm
The National Republican Congressional Committee (NRCC), trying to hold onto control of the House and spend resources wisely, is abandoning Danny Tarkanian to focus all its Nevada spending on electing Cresent Hardy, a senior adviser to a group familiar with the NRCC's ad buying strategy told me.
This is surprising considering the difference in district demographics: In CD4, where Hardy is trying to reclaim his old seat from the man he defeated four years ago, Steven Horsford, Democrats have a 9 percentage-point lead. In CD3, where Tarkanian is taking on Democrat Susie Lee, Democrats have only a 2 percentage-point edge.
What this decision means practically is that whatever ad reservations and money already has been laid down in the market by the NRCC will not be split between the two districts but funnelled into the CD4 race — and all future investment will be to help Hardy.
Of course, if polling warrants, this decision is not irrevocable. But this withdrawal of support is a devastating blow to Tarkanian, who already is in a huge financial hole to Lee and needs outside help to be competitive monetarily and on the airwaves.
I'm told the NRCC has polling that shows both races close and thus could have made sound arguments for investing solely in either one. But this decision is a clear sign that the NRCC believes in Hardy and also has data that indicates:
1. Tarkanian, who has never won a race, is…Tarkanian; and 2. Horsford has identifiable vulnerabilities, some of which were exploited when Hardy beat him in 2014 in one of the biggest upsets in Nevada annals.
This will become evident in mid-September when the airwave ad glut takes hold here and elsewhere. House GOP strategists are optimistic that control could come down to a handful of seats, and Nevada is one of the few places they can play offense instead of defense (two open Democratic seats) so naturally they want to focus all of their energies and resources on one race so as to not dilute their efforts.
UPDATE, 4 PM: The NRCC, which had put Tarkanian on its "Young Guns' list and doesn't want to rub any salt in Tarkanian's wound and is trying to salve it, weighed in perfunctorily: "The NRCC is confident Danny will defeat Susie Lee and will flip this seat red," said NRCC spokesman Jack Pandol
Disclosure: Susie Lee has donated to The Nevada Independent. You can see a full list of donors here.
INDY FAST FACTS
Steven Horsford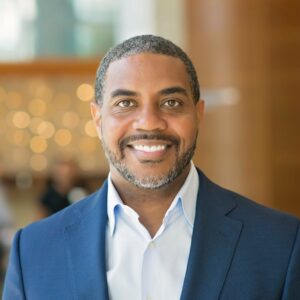 Job: Businessman
Party: Democratic
In current office: None
Birthdate: April 29, 1973
Education:
University of Nevada, Reno - attended
Other public offices held:
Nevada's 4th Congressional District (2012-2014)
State Senate, District 4 (2004-2012)
Total Donations: $4,299,759 (4/12/2004-6/30/18)
Top Donors:
MGM Grand International $66,400
Agassi Enterprise $25,000
Nevada Association of Realtors $17,500
Berkshire Hathaway $16,200
Pursiano Barry Lavelle LLP $12,200
INDY FAST FACTS
Danny Tarkanian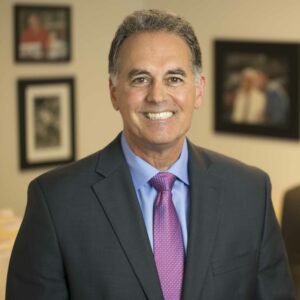 Job:
Businessman
Party:
Republican
In current office:
None
Birthdate: Dec. 18, 1961
Education:
University of Nevada, Las Vegas (B.A.)
University of San Diego (J.D.)
Other public offices held: 
None
Total Donations: $3,443,619 (8/18/04-5/23/18)
Top Donors:
Danny Tarkanian $528,440
Stations Casino $74,550
Las Vegas Sands Corp $38,900
Domain.com $26,600
Maloof family $18,000
From the Editor
The Nevada Independent
is a 501(c)3 nonprofit. We need help to attain the elusive goal of sustainability. We depend on recurring donations from you, the readers who believe in our mission of nonpartisan, transparent journalism. I know you are busy. I know you have many commitments. But if you would take a moment to
support our work
or bump up your current donation, I would be forever grateful.
Thanks for all of your support.
Best,
Jon Ralston
get our morning newsletter,
The Daily Indy
Stars & Struggles
Take a peek into today's education world through the lens of Sunrise Acres Elementary School in Las Vegas.
@TheNVIndy ON TWITTER