Nearing a deadline to terminate TPS protection, DHS announces a nine-month extension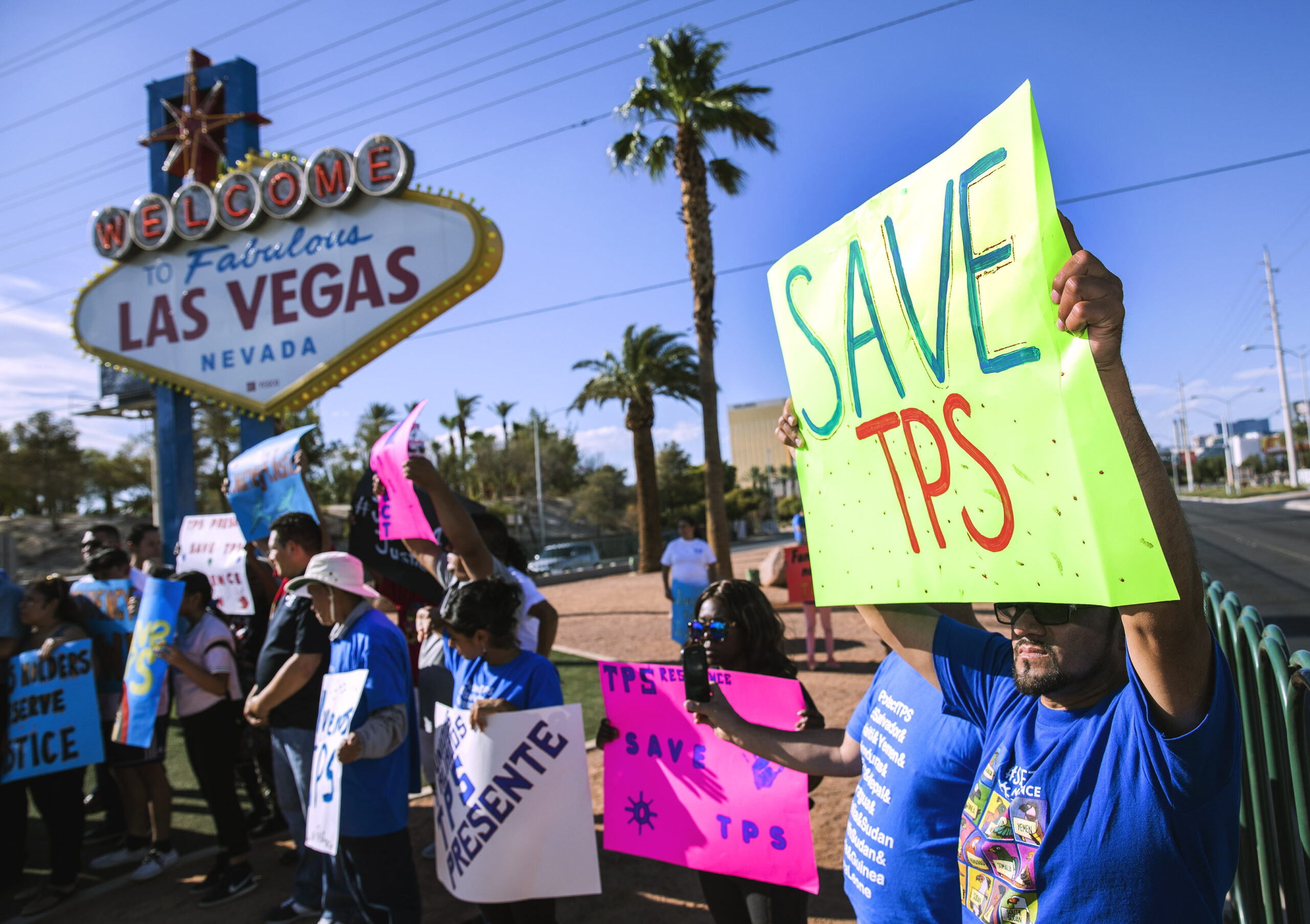 Previously set to expire in early January, Temporary Protected Status (TPS) has been extended for more than 400,000 immigrants in the U.S., including more than 4,000 in Nevada, until Oct. 4, 2021.
The Department of Homeland Security published the order Wednesday morning, citing compliance with preliminary injunctions that block the federal government from ending TPS for people from El Salvador, Nicaragua, Sudan, Honduras, Nepal and Haiti during pending litigation.
Earlier this fall, an appeals court lifted the preliminary injunction, putting hundreds of thousands of TPS holders at risk of becoming undocumented after decades of living in the U.S. legally. However, the court did not issue a directive to the district court to make the ruling effective, leaving the injunction in place.
While TPS holders in Nevada breathed a sigh of relief at the extension of their legal immigration status, shielding them from job loss and deportation until October, they are aware this is only one step forward in a longer struggle for a more permanent solution.
"This gives us another breath, to put it that way, to be able to keep fighting for permanent residency," said Walter Martinez in Spanish, a TPS holder from El Salvador and member of the Las Vegas TPS Alliance.
While the TPS program does not provide a pathway to permanent residency or U.S. citizenship, President-Elect Joe Biden pledged to create one.
"TPS/DED (Deferred Enforced Departure) holders who have been in the country for an extended period of time and built lives in the U.S. will also be offered a path to citizenship through legislative immigration reform," states Biden's immigration plan.
Deferred Enforced Departure is similar to TPS in temporarily providing protection from deportation for individuals from designated countries facing political or civil conflict or natural disasters and is currently only designated for Liberia.
Gov. Steve Sisolak celebrated the TPS extension and a federal order to restore the Deferred Action for Childhood Arrivals (DACA) program last week in a press release on Wednesday.
"This is very much welcome news for the State of Nevada and the DACA and TPS recipients who are our friends, our family, our neighbors and call Nevada home. There is still much work to be done and I continue to urge Congress to finally pass permanent protections for these integral members of our communities – not only is it the smart thing to do, it's the right thing to do," he said.
More than 400,000 immigrants are protected by TPS in the U.S. who fled from countries with unsafe conditions, such as war, poverty or natural disasters, including more than 4,000 immigrants in Nevada. Additionally, about 280,000 children or young adults in the U.S. live with parents or guardians protected by TPS, putting them at risk of family separation or being displaced to other countries should TPS be terminated.
Combined, TPS holders from El Salvador, Honduras and Haiti contribute $4.5 billion to the U.S., according to a 2017 Legal Immigration Resource Center report, and the Center for American Progress identified just over 130,000 TPS holders as essential workers amid the pandemic.
Comment Policy (updated 4/20/2021): Please keep your comments civil. We reserve the right to delete comments or ban users who engage in personal attacks, use an excess of profanity, make verifiably false statements or are otherwise nasty. Comments that contain links must be approved by admin.