Nearly two-thirds of Nevada Latinos favor Biden in presidential race, but Trump has gained ground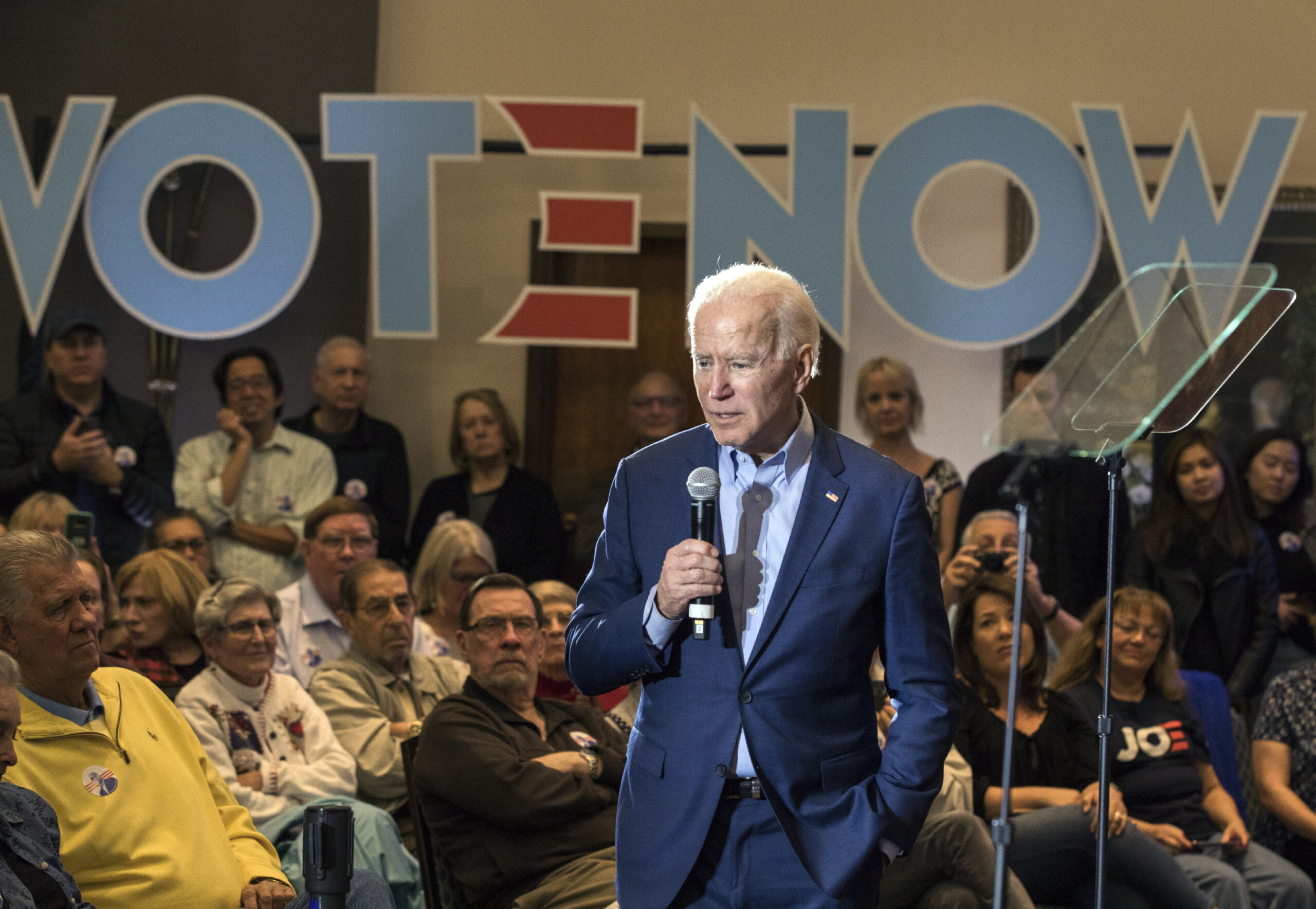 Sixty-two percent of Latino registered voters in Nevada favor Joe Biden and 26 percent favor Donald Trump in the presidential race, although Trump has gained ground in the state in recent months in a contest perceived to be tightening.
That's according to a statewide poll released Monday by Equis Research, which surveyed 600 voters in both English and Spanish, found that 48 percent said they would "definitely" vote for Biden if the election were held today, and another 14 percent fell in the "probably" or "lean toward" Biden categories.
"Biden is slightly ahead of Clinton's final numbers from 2016 in Nevada right now," said Stephanie Valencia, co-founder and president of Equis, which describes itself as a "progressive research consortium," specializes in polling Latino voters and has principals who have worked for Democrats. "But obviously, given that we're this many days out from the election, there is some tightening that's happening that's really important to keep an eye on."
By contrast, 21 percent of Nevada Latinos said they would "definitely" support Trump, and another five would "probably" or "lean toward" voting for him. Six percent said they'd opt for a third-party candidate, and 7 percent said they were undecided.
The poll was conducted from Aug. 20 to Sept. 2, half by live phone interview and half by an online panel. It has a margin of error of +/- 4 percentage points.
The poll shows a slight boost in support for Trump compared with a poll the group conducted a year earlier that pitted the president against a generic Democrat — a drop that Equis researchers attribute to people knowing little about Biden aside from his role as President Barack Obama's second-in-command. Much of the movement toward Trump over the polls the group has conducted has come among evangelical protestants and self-described independent voters who lean conservative.
"You saw a lot of Democrats, especially younger, play a little bit of wait and see," Equis co-founder Carlos Odio said about Biden's debut as the nominee. "Not animosity, but just literally 'I know he's vice president, I don't know anything more.' That's true in all states. And then we saw as more introduction happened, that the numbers would increase."
Latino voters have been credited with pushing Democratic candidates over the edge in certain close Nevada races, including the 2016 and 2018 Senate races, when exit polls showed Latinos supporting Democratic candidates at about twice the rate they supported Republicans. It's hard for Democrats to win a race in Nevada without their strong turnout and support, and hard for Republicans if they don't win a critical mass over from Democrats.
"Any path to the White House really runs through the Latino vote," Valencia said.
Some have raised questions about whether Latinos are as motivated to support Biden as they might have been supporting Bernie Sanders, who won Hispanics overwhelmingly in Nevada. With many Democrat-aligned groups conducting their outreach virtually rather than in-person to avoid the health risks of COVID-19, Republicans have touted an enthusiasm edge as they have resumed more face-to-face campaigning.
The poll found that 65 percent of those surveyed described themselves as "very motivated" to participate in the election this fall. Nevada's excitement rate is lower than some of the other states the group is polling, officials from the firm said.
"Even though there are very valiant efforts by the Culinary Union and others to still knock doors and reach people in person and activate their membership ... it's not at the scale it is in a normal electoral environment," Valencia said. "I think all of those things collectively could present some real challenges but also real opportunities for communication on a really clear vision for the future of the economy."
The poll also found that while relatively few Latino voters explicitly blamed Trump for the woes of the coronavirus, significantly more people thought Biden would handle the crisis better.
Sixty-four percent said they disapproved of the job Trump was doing as president. Although less than a quarter blamed Trump for any of five specific adverse circumstances tied to the pandemic, the top complaint — raised by 22 percent — was that he bore responsibility for the rising nationwide death toll.
Just 9 percent blamed Trump for widespread unemployment. At the height of business shutdowns, the unemployment rate in the Las Vegas area stood at about 33 percent.
The pandemic was the policy issue Latino voters felt most strongly that Biden would handle better than Trump — there was a 40-point spread between the two on the question — while immigration was the issue on which Biden had the second largest advantage over Trump.

Ahead of an election where Nevadans will have vastly expanded options for voting by mail or in person, a plurality of Nevada Latinos, 35 percent, said they planned to vote by mail. Thirty percent said they planned to vote in person on Election Day and 27 percent said they planned to vote early in person.
Still, researchers say they continue to see Latino voters who think they don't have enough information to vote and need more education or should be watching the news every night to participate.
"That's more the decision point that we're wrestling … when it comes to Latino voters," Odio said. "Not the choice between Joe Biden and Donald Trump, but more so the choice between voting and non voting."
Luz Gray contributed to this report. Update at 7:25 a.m. with more detail on Equis.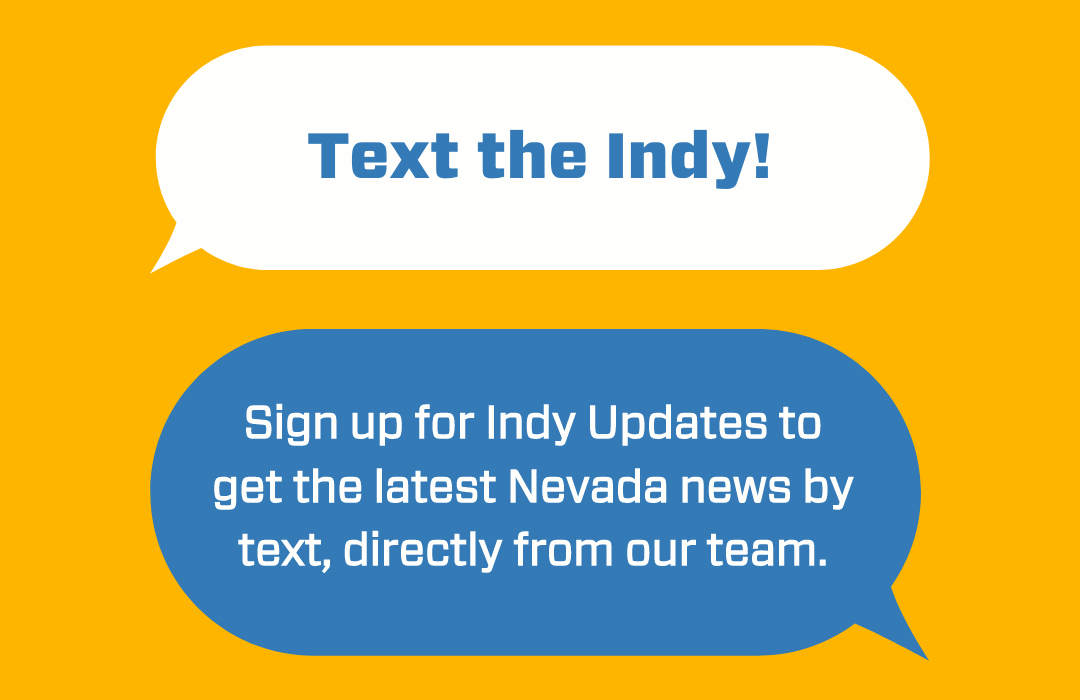 Featured Videos
Comment Policy (updated 4/20/2021): Please keep your comments civil. We reserve the right to delete comments or ban users who engage in personal attacks, use an excess of profanity, make verifiably false statements or are otherwise nasty. Comments that contain links must be approved by admin.