Nevada brothels reopen after long hiatus, sex workers look forward to return to work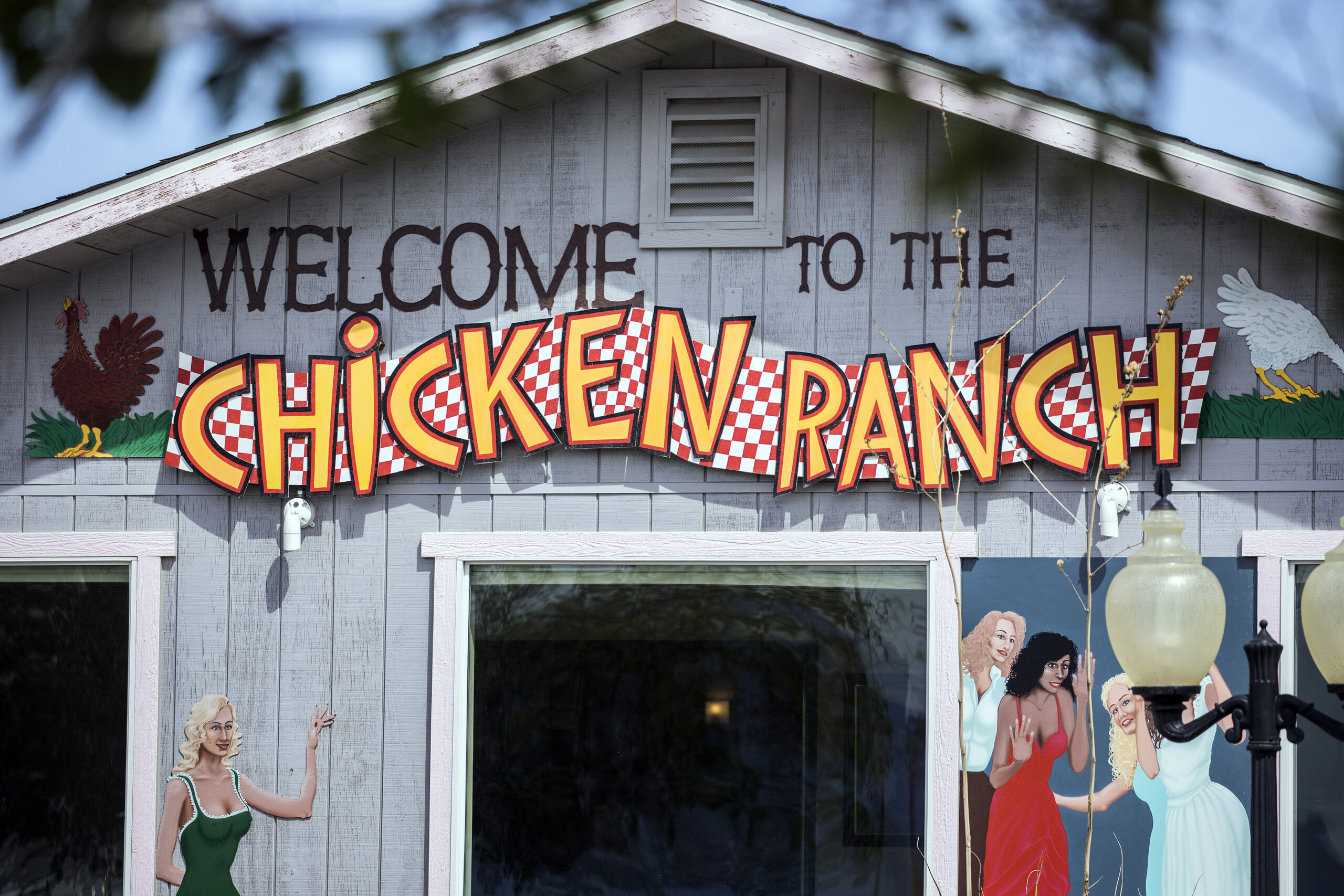 Clients will once again be able to solicit the company of legal sex workers at Nevada's brothels as owners open the doors to their establishments this weekend after being shuttered for more than a year — longer than virtually all other businesses — because of the pandemic.
Nevada legal sex worker Alice Little said she is looking forward to returning to work after Gov. Steve Sisolak passed the responsibility of reopening and COVID-19 mitigation measures to individual counties as of May 1. The state allows prostitution within brothels, which are only legal in certain counties and not in Washoe, Clark or Carson City, among others.
"I'm really excited," Little said during an interview with The Nevada Independent. "It's well overdue. I'm so eager to be back in that space, to be able to see people again. Many sex workers have struggled to support themselves throughout this situation and to be able to get back to the careers that we know and love — it feels really good."
Little protested the continued closure of brothels last year as most other businesses reopened by the late summer. She filed a lawsuit against Gov. Steve Sisolak in October, petitioning him to approve brothels reopen or allow sex workers to work from home. A Lyon County judge dismissed the lawsuit earlier this year.
Now, Little has received both doses of the Moderna vaccine and is going back to work at the Nye County Chicken Ranch, which houses up to 16 sex workers at a time and is about 65 miles west of Las Vegas. She said she expects brothels to succeed in attracting patrons as they reopen.
"I think that the demand is going to come back even bigger than before," Little said. "Folks are now recognizing their need for connection with each other, to have that skin to skin contact. I think we're going to see a reprioritization for fun and playfulness. We're going to want to take advantage of everything we missed out on this past year, you know?"
Chicken Ranch Madam Trudy Kevoian said the brothel's sex workers have all received COVID-19 vaccines and have more than 60 appointments lined up for the month of May, which she sees as a good indication of success.
"Thankfully, my ladies are so amazing, they have plenty of appointments," Kevoian said during an interview with The Nevada Independent.
Kevoian, who has worked at the brothel for nearly four years, said she's taken advantage of the downtime in the last year to renovate the building and has more recently been taking care of all the logistics necessary to reopen this weekend. While there is a lot of excitement among sex workers, brothel staff and management, she said they plan to keep the festivities to a minimum in order to continue following state guidelines.
"We're not doing a real big production," Kevoian said. "Because we are still following social distancing, the little requirements as much as possible in our common area and the restrictions of capacity. I know that Nye County is opening up 100 percent May 1, so all of that goes away, but it doesn't go away with the governor and OSHA (Occupational Safety and Health Administration)."
The state mask mandate will remain in place beyond May 1, requiring Nevadans to wear coverings when interacting with people outside of their households.
Kevoian added that the brothel staff will check sex worker and patron temperatures daily and will require masks be work in the public spaces of the building, leaving the choice of whether masks are worn in the private rooms up to the preferences of individual sex workers. Additionally, patrons will fill out a survey with questions regarding how they're feeling and recent travels.
"Our first and foremost objective is making sure everybody's comfortable about coming back and they feel safe there," Kevoian said.
The Nevada Independent is raising $200,000 by Dec. 31 to support coverage of the 2024 election.
Tax-deductible donations from readers like you fund this critical work.
If you give today,your donation will be matched dollar-for-dollar.
Give + Get Matched
Featured Videos