Nevada Democrats will not use any apps in its first in the West caucus, still evaluating path forward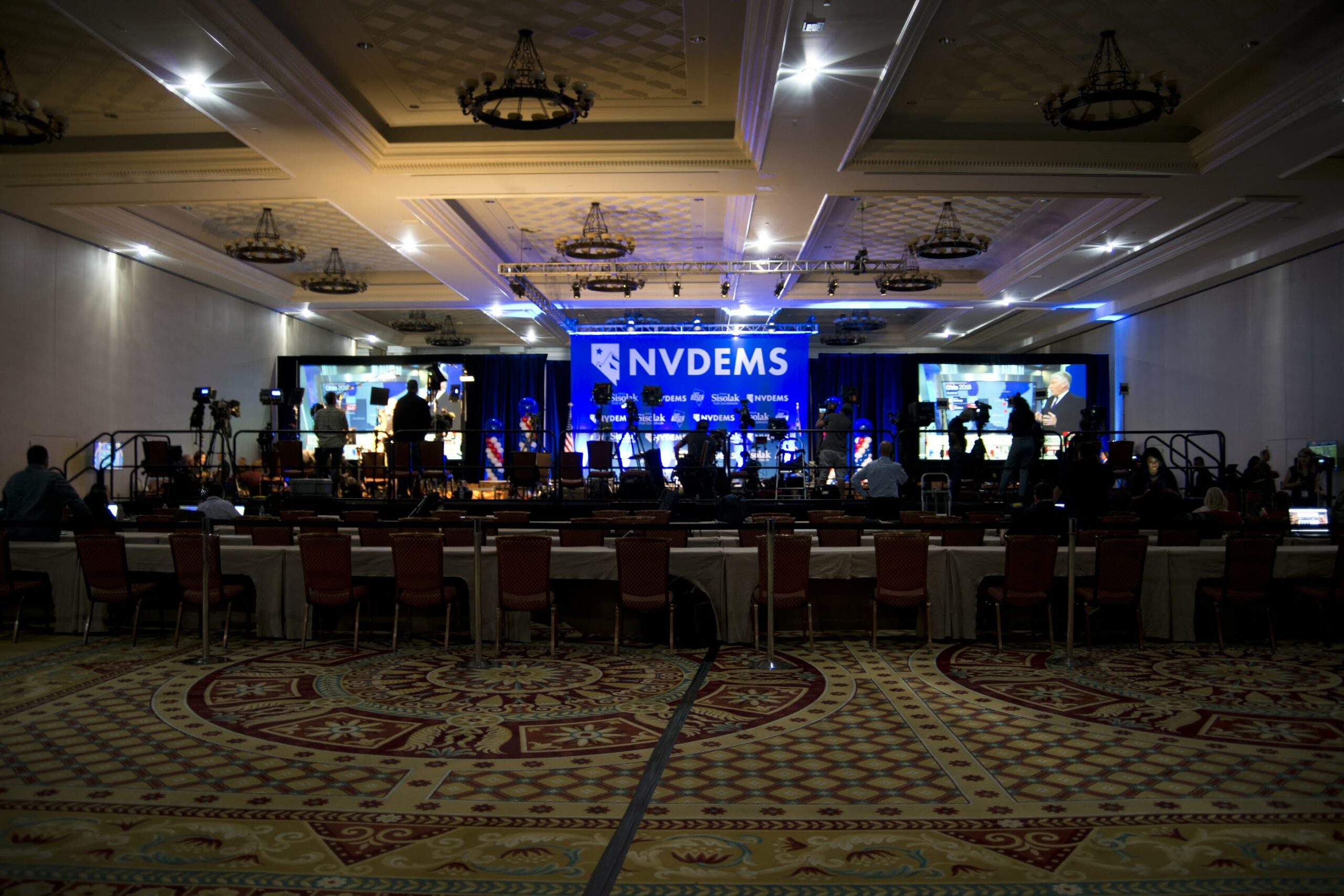 The Nevada State Democratic Party will not use any apps to carry out its caucus later this month after technology troubles delayed the full release of results from Iowa's contest this week.
Party spokeswoman Molly Forgey told The Nevada Independent Thursday night that Nevada Democrats are not just abandoning the two apps developed by political technology company Shadow Inc., which was responsible for the caucus reporting app blamed for the Iowa fiasco, but any apps for Nevada's Feb. 22 caucus. The party's guiding principle in reaching that decision, she said, was ensuring that its path forward is "secure, efficient and simple."
She did not elaborate on exactly what that path forward for the party looks like from here, with 16 days remaining until Nevada's first in the West nominating contest and only nine days until early voting is set to begin.
Earlier this week, Nevada Democrats quickly mothballed their new plans for the caucus process after the Iowa Democratic Party was unable to release any results from its first in the nation caucus Monday night due to what it described as a "coding error" in its caucus reporting app. According to Iowa Democrats, the error did not harm the underlying data submitted by precinct chairs but caused it to be incorrectly reported to the party.
Iowa Democrats have been slowly verifying and releasing the results from the caucus in batches over the past few days, with 100 percent of precincts finally reporting as of Thursday night. However, Democratic National Committee Chairman Tom Perez has called for a recanvass of some results — essentially a hand audit — and the Associated Press wire service has not yet declared a winner in the contest, citing irregularities in the process.
Preliminary Iowa results show former South Bend Mayor Pete Buttigieg at 26.2 percent support, Vermont Sen. Bernie Sanders at 26.1 percent, Massachusetts Sen. Elizabeth Warren at 18 percent, former Vice President Joe Biden at 15.8 percent and Minnesota Sen. Amy Klobuchar at 12.3 percent.
On Tuesday, Nevada State Democratic Party Chair William McCurdy released a statement attempting to mollify Democrats, campaigns and political observers, promising he could "confidently say" that what happened in Iowa would not happen in Nevada, and that Nevada Democrats would not be using the same app or vendor responsible for the problem-plagued Iowa caucus. Later that day, party officials confirmed that Shadow had developed the two caucus apps for the party but reiterated they would not be using them for their caucus.
Until now, party officials had remained mum on whether some other app-based solution might be quickly developed to fill the hole created by the Shadow apps. Nevada Democrats had planned to use an iPad-based app to capture the presidential preferences of caucusgoers at early voting sites and a second Caucus Day reporting app to guide precinct chairs step by step through the caucus process, automatically fold in the results from caucusgoers who voted early, and transmit final results to the party.
The party had already established backup plans for early voting and Caucus Day, both to maintain a paper record should there be a need to audit the results and also in the event the technology failed. For instance, Democrats who chose to vote early were already going to be required to fill out a paper presidential preference card at the same time as they used the tablet to record their results. Party officials had also previously said that if the early voting data was for whatever reason not accessible to a precinct chair through the Caucus Day app, he or she would be able to call a phone number to receive that information from the party and do the caucus math calculations manually.
However, it remains unclear whether the party plans to implement those specific backups, or if it is developing additional solutions to make the transmission of early voting data to Caucus Day precincts less time and labor intensive.
Nevada Democrats have released significant details over the last year about new changes to the caucus process, including detailing two months ago how the app-based voting and tabulation processes were to function. Training on the app also began in December, and volunteers and site leads in Nevada had already had the app downloaded on their phones, according to party officials.
Iowa Democrats, by contrast, have faced complaints that they didn't train volunteers how to use the app, only made it available shortly before the caucus and didn't make the app's existence public until a couple of weeks ago.
The Nevada Independent is raising $200,000 by Dec. 31 to support coverage of the 2024 election.
Tax-deductible donations from readers like you fund this critical work.
If you give today,your donation will be matched dollar-for-dollar.
Give + Get Matched
Featured Videos