Nevada higher ed eyes more cuts, hiking student fees to fund faculty pay raises
The new faculty pay raises have been compounded by budget shortfalls elsewhere, including slow enrollment growth.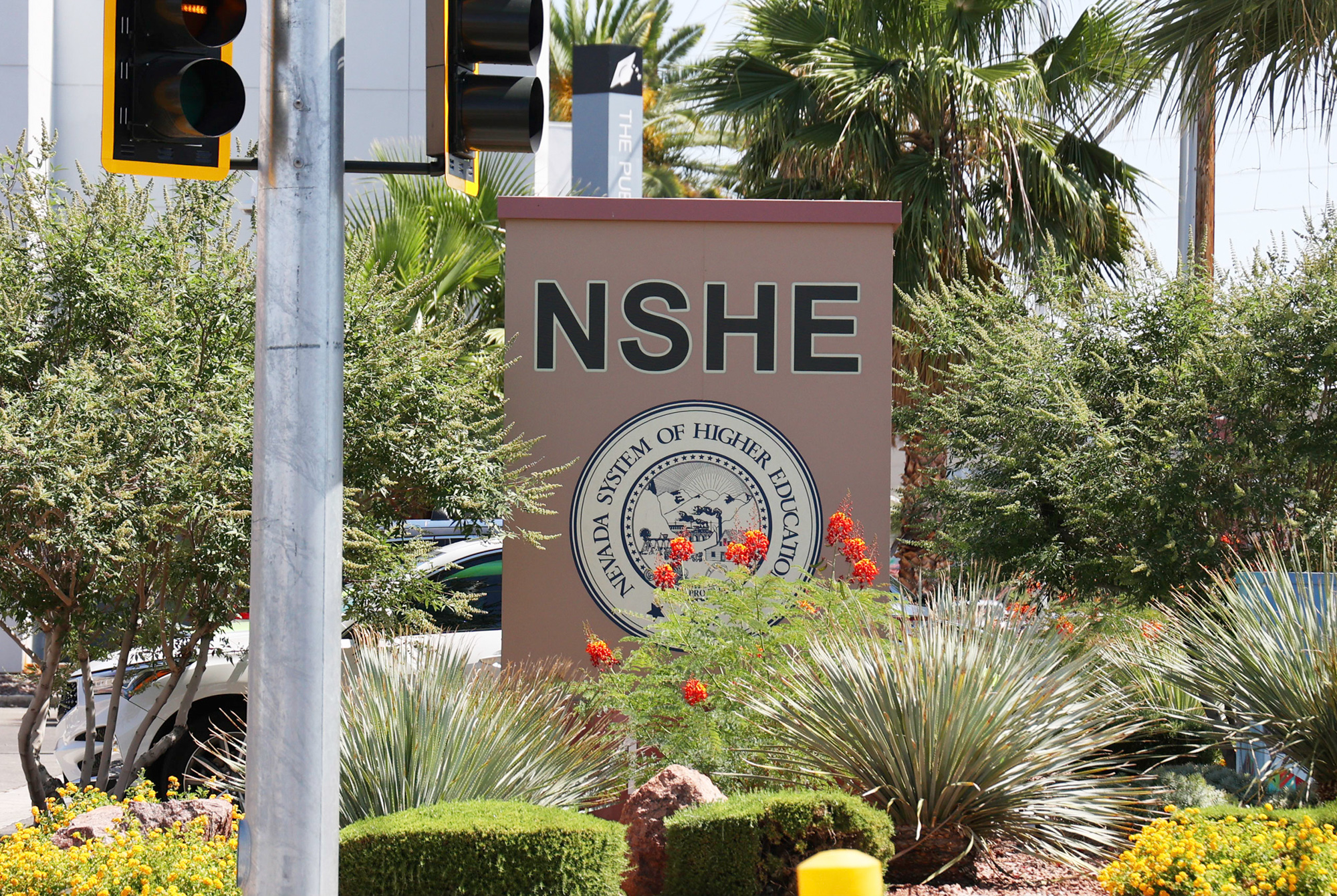 A panel of students, faculty and administrators from across the Nevada System of Higher Education (NSHE) met Wednesday with a single goal: Come up with ways to cover a $63 million hole in the state's public college and university budgets.
That advisory committee's final recommendation will remain secret for several more weeks until the publishing of a formal Board of Regents meeting agenda later this month. As a committee with one elected regent as a member, it is not bound by the state's open meeting law.
But multiple interviews with administrators and faculty involved with discussions suggest regents will be presented with a raft of options to help stem the budget bleeding — including a potential increase in student fees coupled with yet more institutional cuts.
The advisory committee's proposals Wednesday are only the first step in the process. In early December, its recommendation will go before the Board of Regents, which governs Nevada higher education, for consideration.
Student fee hikes are likely to be a friction point, with some regents reluctant to raise fees — which are low in Nevada compared to other states and have risen relatively slowly, tied to a lagging inflation index.
"That is the 1,000 ton elephant in our room," said Bill Robinson, UNLV faculty senate chair and a member of the advisory committee.
At one end, the cuts come during the state's best budget year ever — including a record $2 billion increase to public K-12 spending, and the restoration of higher education budgets slashed during the COVID pandemic.
At the other end, byzantine budgeting rules and slower-than-expected enrollment growth have kneecapped a historic legislatively-approved boost to employee pay — leaving administrators openly questioning whether they can afford to pay the full amounts despite seeing system salaries stalled for years.
"I keep reminding people that UNLV's general fund budget is the same this year as it was in 2009," Robinson said. "And everything — everything — we've done in the last 15 years, we've done it making our students pay more, not paying our faculty more, making our faculty work harder. That's not a sustainable model."
How we got here
Earlier this year, lawmakers passed the state worker pay bill — AB522 — which included a cost of living increase (COLA) "not to exceed" 12 percent for NSHE workers in fiscal year 2024, and an additional 11 percent boost in fiscal year 2025.
However, the state will fund only about two-thirds of the pay bump. That amount stems from a ratio between state-provided money for higher education and the remaining one-third of funding, so-called "self-supporting" funds — a pot of money that includes student fees, federal grants and other funding sources.
That funding arrangement is similar to other state agencies, which typically receive roughly 80 percent of new COLA funding from the state, and must fund the remaining 20 percent through cost savings and reserves. Though NSHE received the 80 percent funding level in the past, lawmakers moved to lower the threshold to the two-thirds threshold in 2019, where it has stayed since.
This summer, institution leaders had largely supported the push to fully fund the 12 percent COLA for fiscal year 2024, and regents unanimously approved the amount. In a letter to faculty in June, UNLV President Keith Whitfield called it "the right thing to do," even as colleges and universities braced to hold positions open and extend operating budget cuts to cover the cost.
COLAs are not the only budget pressure on institutions, however, according to Andrew Clinger, vice president of administration at UNR. Lower-than-expected enrollment created an $8.5 million shortfall for UNR alone, he said. When compounded with COLAs ($10.7 million) and surging expenses ($1.7 million), this year's budget hole grew to nearly $21 million at UNR this fiscal year.
As a result, administrators tasked department heads at the start of the semester with estimating how much cuts ranging from 5 to 10 percent would save across the board — and now appear poised to accept the 5 percent cut as "the most prudent thing."
"A 5 percent cut only generates $13 million of the $21 million shortfall," Clinger said in an interview. "And so we're still going through the process of not only evaluating those costs, we're also trying to find other [nonstate] sources to cover the remainder of that fiscal year '24 gap."
The looming 11 percent pay increase presents an additional challenge, as it compounds with 2024 numbers. What was a $30 million hole for COLAs this year has doubled to $63 million for next year.
What comes next
Many faculty believe the brunt of the cost to fully fund COLAs should be absorbed at the institutional level. During public comment at a regents meeting last week, they argued their departments have for too long been squeezed by low pay that has made it increasingly difficult to retain and recruit top talent to Nevada.
"If we don't get to 11 percent in FY 2025, there will be little chance of making the COLAs up in future years, making a permanent cut," Kent Ervin, a former president of the Nevada Faculty Alliance, told the board. "I hear concerns about future budget years if the full COLA is approved — the opposite is a more likely scenario."
Jim New, the current NFA president and a professor at Truckee Meadows Community College, told The Nevada Independent that getting the full 11 percent increase in 2025 was "just as critical" as securing the full 12 percent COLA in 2024.
"When we are asked to make sacrifices during periods of austerity, we make the exact same sacrifices as all the other state employees," New said. "But when recovery comes along it seems that the other state employees get the full recovery, but we're asked to only partially recover. And that's just not fair."
Even before the internal NSHE committee's final recommendation was made Wednesday, some top institutional officials had signaled doubt over fully funding the 11 percent increase.
"These are really, really difficult decisions," UNR President Brian Sandoval said during his annual State of the University speech last week. "But the good news is that there will be another significant COLA. The question will be its amount."
In an interview, UNR Faculty Senate Chair Peter Reed echoed some of his colleagues at other institutions, calling the COLAs "long overdue." But he also acknowledged the issue's complexity, and that even just at UNR, faculty are not a monolith when presented with potential solutions.
"I think that is their desire by most faculty to receive the full level percent, absolutely," Reed said. "But there also is a large minority of folks who have proposed ways to mitigate the impact of that on our budgets, because they see some of the changes that will be necessary to be able to fully fund what would be an even bigger budget deficit next year."
Reed praised the collaborative efforts of the COLA advisory committee and UNR administrators, who have taken questions from faculty and worked to present them with the scope of potential cuts through next year.
But he also said the expectation from faculty is that a salary increase will only come with "a budget impact that we're all going to have to work together to sort out."
"Now underlying that, am I gonna say that nobody's anxious about what that's going to look like next year?" Reed said. "No, I can't say that."
The Nevada Independent is raising $200,000 by Dec. 31 to support coverage of the 2024 election.
Tax-deductible donations from readers like you fund this critical work.
If you give today,your donation will be matched dollar-for-dollar.
Give + Get Matched
Featured Videos